Additive Manufacturing Strategies
February 6-8, 2024
In-Person, Business Conference
Additive Manufacturing Strategies is a 100% in-person event February 6-8, 2024 in New York City. This industry touchstone conference brings together AM stakeholders from all over the world. AMS includes panels and keynotes on topics most critical in the fast-growing world of additive manufacturing. Bringing together the industry's leaders in a contained networking environment makes AMS the place for startups to access capital, for financial institutions and investors to sharpen their radars, and for the AM industry to focus on the business of AM.
AMS 2024 is "in-person only" to ensure maximum networking and discussion.
(For sponsorship and speaking opportunities, please apply to [email protected])
February 6, 2024
Growth Strategies: Production

Session 1:

The Evolution of Series Production: Metals and Polymers

Session 2:

Large Format AM and Construction

Deployment Strategies: Processes

Session 1:

AM Services: From Contract Manufacturing to International Networks

Session 2:

Post-processing: Automation and New Techniques

Investment Strategies: Venture Capital

Session 1:

Keynote and panel

Session 2:

Start-up pitches

Networking Reception:

Bavarian Beer and Pretzels
February 7, 2024
Growth Strategies: Verticals

Session 1:

3D-printed electronics: Where are the Viable Applications

Session 2:

Transport: Trains, Planes and Automobiles

Session 3:

Energy: The Role of AM in Oil, Gas and Sustainable Energy

Deployment Strategies: Programs

Session 1:

Software: Workflow and Design

Session 2:

Materials for Polymers and Metal Powders

Investment Strategies: Scaling

Session 1:

Paths to growth: M&A, Public Markets, PE, Debt

Special Presentation:

Women in 3D Printing
February 8, 2024
Session 1 AM Standards:

Organizations Adoption
Investment Strategies: Future Outlook

Session 1:

Market forecasts
Materials sciences

VC and investing

IP and Legal

Bioprinting

Dental

Medical

Business Press

Automation / Software

C-level executives

R&D

Investors

Venture Capitalists

Analysts

Aviation

Automotive

Aerospace
February 6, 2024

All Times Eastern (to date)
February 7, 2024

All Times Eastern (to date)
February 8, 2024

All Times Eastern (to date)
8:00 AM - 9:00 AM
Registration and Continental Breakfast
9:00 AM
Recap of Yesterday - Plan for Today
9:05 AM
Presentation: Respecting The Past, Inventing The Future: Accelerating AM's Adoption into Mainstream Production
Speaker: Greg Hayes - Senior Vice President, Applied Technology, EOS Group, EOS North America
9:20 AM - 10:50 AM
Session 1: Standards Impact on Strategy
9:20 AM
Session Keynote: Value of Standards
Speaker: Lauralyn McDaniel - Chief Geek, MfgGeek, LLC
9:35 AM
Panel 1: Impact on Operations: User Perspective
Moderator: Brandon Ribic - Technology Director, America Makes, National Center for Defense Manufacturing and Machining
Speaker 1: Charles Bibas - CEO, Tecnica, Inc.
Speaker 2: Carlo De Bernardi - Principal Engineer, ConocoPhillips
10:05 AM
Panel 2: Impact on Compliance: Regulatory Perspective
Moderator: Mohsen Seifi - Vice President, Global Advanced Manufacturing Programs, ASTM International
Speaker 1: Jesse Boyer - Fellow, Additive Manufacturing, Pratt & Whitney
Speaker 2: Ryan Kircher - Principal Additive Manufacturing Engineer, rms Company
Speaker 3: Callie Higgins - Materials Research Engineer, National Institute of Standards and Technology (NIST)
10:35 AM
Talk 1: Accelerating Development
Speaker: Christine Bernat - Associate Director, Standards Facilitation, American National Standards Institute
10:50 AM - 12:15 PM
Session 2: Supply Chain
10:50 AM
Panel 1: Reshoring with AM
Moderator: Andy Davis - Director of Government & Business Development, The Barnes Global Advisors
Speaker 1: Neal Orringer - President, ASTRO America
Speaker 2: Adele Ratcliff - Director, Department of Defense Office of Innovation Capability and Modernization
Speaker 3: Rob Gorham - Co-Founder and Chief Executive, Blueforge Alliance
11:25 PM
Talk 1: How Artificial Intelligence will Transform AM
Speaker: Avi Reichental - Founder, Chairman and CEO, Nexa3D
12:15 PM - 1:35 PM
Lunch Break and Networking in Exhibit Hall
1:35 PM - 3:15 PM
Session 3: Market Forecasts
1:35 PM
Panel 1: Market Forecasts: A Roundtable
Moderator: Nick Pearce - Founder & Director, Alexander Daniels Global
Speaker 1: Matthias Schmidt-Lehr - Executive Partner, AMPOWER
Speaker 2: Terry Wohlers - Head of Advisory Services and Market Intelligence, Wohlers Associates, powered by ASTM International
Speaker 3: Scott Dunham - Executive Vice President of Research, Additive Manufacturing Research
2:15 PM
Panel 2: CEO Roundtable
Moderator: Stephen Butkow - Managing Director and Co-Head of the Electronics & Industrial Technology Team, Stifel
Speaker 1: Yoav Zeif - Chief Executive Officer, Stratasys
Speaker 2: Benny Buller - Founder and Chief Executive Officer, Velo3D
Speaker 3: Ric Fulop - Co-founder & CEO, Desktop Metal
Speaker 4: Sam O'Leary - CEO, Nikon SLM Solutions AG
3:05 PM
AMS 2024 Review
Speaker 1: Joris Peels - Executive Editor, 3DPrint.com and VP Consulting, Additive Manufacturing Research Chairperson
Speaker 2: Oliver Smith - Founder, Principal Consultant, Rethink Additive Chairperson
3:15 PM - 5:15 PM
The Barnes Global Advisors "Finding the Value in AM"
5:15 PM - 6:15 PM
Happy Hour in the Networking Hall
Thank you to our Sponsors/Exhibitors
click here for Sponsorship & Exhibition options
Silver Sponsors
(to date)

Participating Organizations
(forthcoming)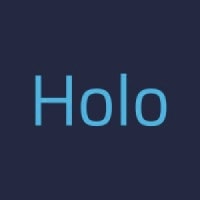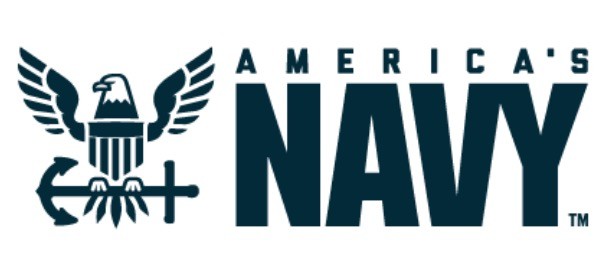 Register
Register early and save! Book now to assure your space.
AMS, February 6-8 2024, takes place at The Metropolitan Pavilion,,
125 W 18th St (between 6th Ave & 7th Ave), New York, NY 10011
There are numerous hotels within walking distance to The Metropolitan Pavilion.
We suggest using booking.com or similar for rates and accommodations that suit your budget.
In addition, please note these other hotel options.
Subways Near AMS Venue
125 W. 18th St.
1/2 Subway at 18th St and 7th Ave (2m walk)
1/2/3 Subway at 14th St and 7th Ave (7m walk)
F/M Subway at 14th St & 6th Ave (7m walk)
A/C/E Subway at 14th St & 8th Ave (11 min walk)
N/Q/R/W Subway at 23rd St & Broadway (13 min walk)