Speakers
Arian
Co-Founder, President & Chief Strategy Officer, Holo, Inc.
Arian Aghababaie, PhD, is the Cofounder, President, and Chief Strategy Officer at Holo, where he leads product, marketing, and strategy. With over a decade in the additive manufacturing industry, he has an extensive background in leading teams bringing new 3D printing technologies to market. Prior to Holo, Arian built and led the team at Autodesk that successfully developed and launched the Ember 3D printer – the first open-source DLP stereolithography platform. He previously co-founded The Invention Works, which developed low-cost, high-resolution stereolithography technology and was acquired by Autodesk. Arian received his undergraduate degree in aerospace engineering and his PhD in rocket nozzle fluid dynamics from the University of Bristol.
Vincent
Manager of Strategic Partnership, North America, COBOD International
Panel 2: Additive Manufacturing in Construction
I have a BS in Mechatronics Engineering from Purdue University and have been the Manager of Strategic Partnerships, North America for COBOD for 2 1/2 years. I helped expand COBOD's presence into North and Latin America, establish our US office, and form partnerships with US universities and government entities.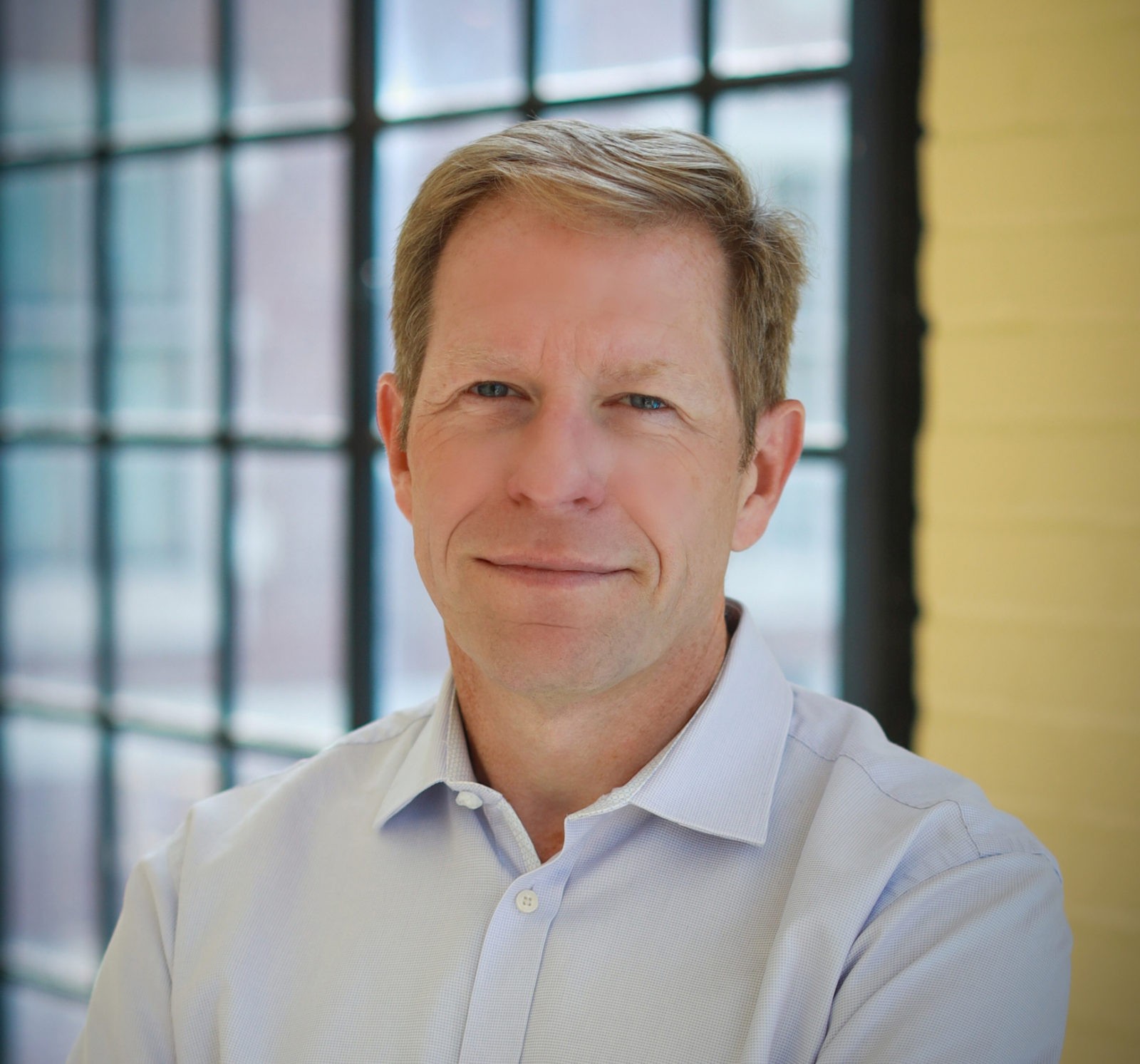 John
Founder, The Barnes Global Advisors
CEO, Metal Powder Works
John has a 25+ year career in product development and aerospace with Honeywell, Lockheed Martin Skunk Works™, Australia's CSIRO, and Arconic (formerly Alcoa and RTI International Metals). He's been involved in metal additive manufacturing throughout this career beginning in the late 1990s where he was part of the Sandia National Labs LENS™ CRADA. Since then, he has been in and around AM working both technical and business cases for implementation and development efforts in materials, powders, processing, and printing to mature the technology for applications. John is recognized internationally for contributions to additive manufacturing, product development, and leadership in engineering. His groups boast world firsts in medical, therapeutic, and aerospace additive manufacturing. John is a Materials Engineer by background but has developed expertise in manufacturing, airframe structures, gas turbines and low observables. He is currently an Adjunct Professor at RMIT University, and an Adjunct Senior Research Fellow at Monash University, both in Melbourne, Australia. In 2014, he was Purdue University's Materials Engineer of the Year, and in 2017, he was invited to join the Additive Manufacturing Technical Community as a SME Advisor based upon active industry contributions, reputation, and personal commitment to expand the use of additive manufacturing.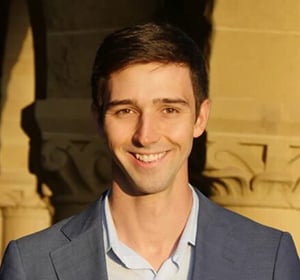 Tyler
General Partner, Asimov Ventures
Tyler is a Neuroscience PhD student at Stanford University and a General Partner at Asimov Ventures. At Asimov Ventures, Tyler has invested in more than 20 startups across 3D printing, robotics, and frontier tech, including Additive Orthopaedics, Sadako, Ghost Robotics, and Kiwi. As a writer and analyst, he has been featured in Bloomberg, TechCrunch, GigaOm, Wohlers Report, and Computer World, and has chaired or keynoted at more than twenty international conferences, including Inside 3D Printing and RoboUniverse. His scientific work has been published in Cell and Scientific Reports. Tyler received a B.S. in Applied Mathematics and Economics at Brown University and grew up on Mercer Island in Washington State.
Henri
Co-Founder and CEO, ADAXIS
Panel 2: Automation & Robotic 3D Printing
Henri serves as ADAXIS's Co-Founder and CEO. He's an engineer with a focus on robotic additive manufacturing since 2015, particularly in the aerospace sector. His work involves complex manufacturing programming and precise robotic control. Henri's current mission is to make robotics and additive manufacturing more accessible to a broader audience through AdaOne.
Christine
Associate Director, Standards Facilitation, American National Standards Institute
Talk 1: Accelerating Development
Christine Bernat joined ANSI as Associate Director, Standards Facilitation in May 2022. In this role, she supports industry stakeholders, such as manufacturers, research institutions, government and standards development organizations, identify and conduct standards gap analyses through ANSI standards collaboratives and workshops. Mrs. Bernat supported the America Makes and ANSI Additive Manufacturing Standardization Collaborative (AMSC) members to develop the Standardization Roadmap for Additive Manufacturing (Version 3.0).
Prior to ANSI, Christine served as Director of Global Innovation and Policy at the General Aviation Manufacturers Association (GAMA), where she supported emerging technologies and innovation initiatives. During her tenure, she served as elected Chair of ASTM International F44 General Aviation Aircraft. Previously, she acted as Director of Business Development at ASTM. In her 13 years at ASTM, Christine supported programs and strategies for various industries including aviation and aerospace, additive manufacturing, energy and robotics. This included monitoring industry trends, exploring and launching new standards activities and related programs, establishing partnerships, and providing guidance regarding how standards can solve common challenges to bringing new products to market and support workforce development.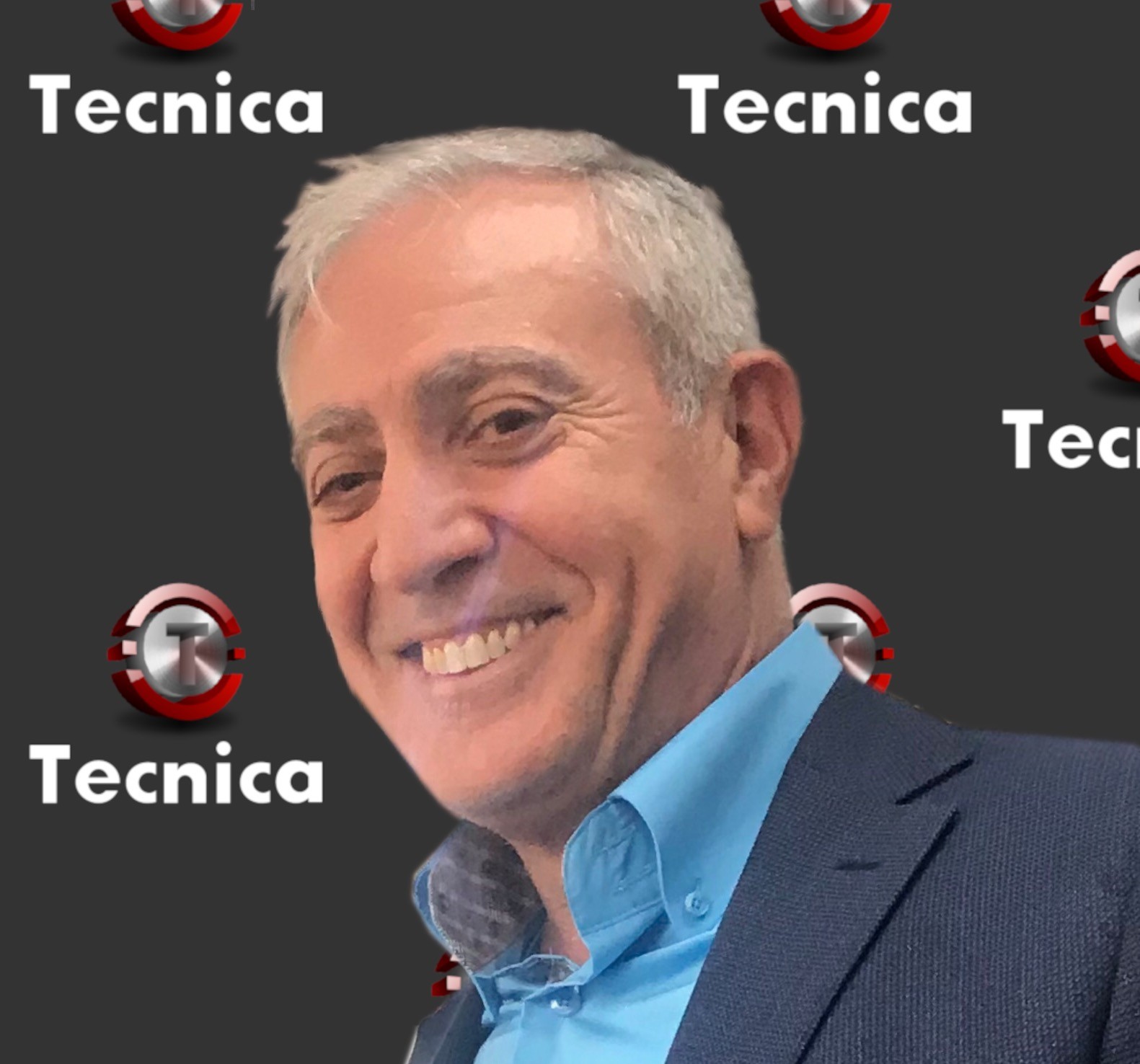 Charles
CEO, Tecnica, Inc.
Panel 1: Impact on Operations: User Perspective
Charles Bibas is a visionary entrepreneur, founder, and CEO of Tecnica Inc, a 3D printing and scanning manufacturer. With a passion for innovation and an unwavering commitment to advancing 3D printing technology, Charles has amassed a portfolio of patents worldwide, demonstrating his expertise and ingenuity in SLS (Selective Laser Sintering) 3D printing, optics, and scanning.
Charles developed the Lens Free Optical Scanner (LFOS), also known as Øgon. The LFOS represents a breakthrough in the field, transforming the capabilities of 3D SLS/SLM printing. By eliminating the need for traditional optical lenses, the LFOS has overcome significant limitations and paved the way for enhanced efficiency and cost-effectiveness.
Charles has published papers in the field of optics and material processing.
Charles holds a BSCE degree from Technion University – Israel Institute of Technology.
Stefanie
Managing Director, Mobility goes Additive
As Managing Director, Stefanie Brickwede passionately set up the international leading network "Mobility goes Additive" in 2016 with the aim of pushing industrial 3D printing into series production. 2019 a second branch was launched: "Medical goes Additive" assists Hospitals, companies and institutions throughout the medical sector to extent the use of Additive Manufacturing. Now, MGA has more than 140 members active in close to 20 working and focus groups with more than 70 meetings a year.
After graduating as an economist from the Technical University of Hanover, she started her career in the mobility sector and has since held various management and project management positions at the Deutsche Bahn AG. Since 2015, Stefanie also heads the corporate project 3D Printing at the DB and is responsible for the successful introduction of Additive Manufacturing throughout the DB group. This gives her a deep understanding of the opportunities and challenges users have to face.
In addition, Ms. Brickwede is the initiator of the "Women in AM" network and actively promotes women in the AM industry.
Tobias
Head of Business Unit Additive Manufacturing, Trumpf
Panel 1: AM Metal Series Production: Machine and Applications
Benny
Founder and Chief Executive Officer, Velo3D
Benny Buller is Velo3D's founder and has served as Velo3D's Chief Executive Officer and a member of Velo3D's board of directors since June 2014. From April 2012 to June 2014, Mr. Buller was an investor at Khosla Ventures, a venture capital firm. Earlier in his career, Mr. Buller worked at Applied Materials, a semiconductor company, Solyndra, Inc., an energy company, and First Solar, a solar company, where he founded the device physics team. Mr. Buller holds a B.Sc. in Physics and a M.Sc. in Applied Physics from Jerusalem University. He also holds an M.Sc. in Science from the Technion, Israel Institute of Technology.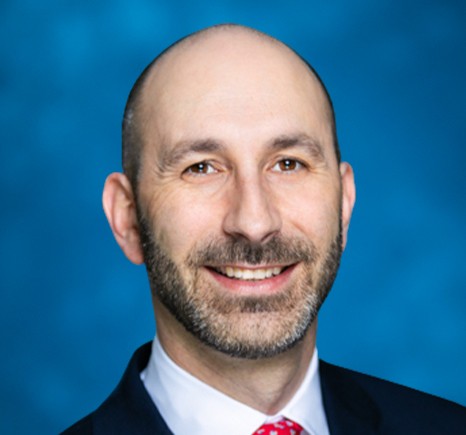 Stephen
Managing Director and Co-Head of the Electronics & Industrial Technology Team, Stifel
Stephen joined Stifel in 2017 and is a Managing Director and Co-Head of the Electronics & Industrial Technology team within Stifel's Global Technology Group. He has over 20 years of investment banking experience and specializes in advising clients within the 3D printing, digital manufacturing, factory, warehouse automation, digital and packaging print, technology reseller, integration, and distribution sectors.
Prior to joining Stifel, he worked at Citigroup as an investment banker in both the Global Industrial Group, Global Transportation Group, and as a workout specialist in Citigroup's North American Substandard & Non-Performing Loan Workout Group. Stephen began his career at Arthur Andersen in corporate restructuring.
Kenneth
Founder, Sciperio Inc.
Panel 1: 3D-Printed Electronics: Emerging Markets
Kenneth Church, Ph.D., is the founder of Sciperio Inc., a research company for advanced innovation. Sciperio has worked and developed in a wide range of technical areas to include electronics, antennas, tissue engineering, water, and sensors. Funding for these efforts has come from a variety of private and government entities. Technologies and companies have spun out of Sciperio which include nScrypt (a capital equipment company) and VaxDesign (a rapid vaccine test company). In addition to working with Sciperio, he is on the board of directors for nScrypt. He is a Trustee for the 1213 Charitable Trust (a non-profit organization for disadvantaged children), and he is a Research Professor at the University of Texas-El Paso. His research interests have been broad and have reached into lasers, optics, and the various ways in which they interact with different materials, various water technologies, novel antenna designs, and optimization, novel and conformal electronic devices and processes, and tissue-engineered materials and processes. Dr. Church has managed numerous R&D projects funded by the Defense Advanced Research Projects Agency (DARPA), the National Science Foundation (NSF), the U.S. Air Force, the U.S. Navy, the U.S. Army, the Department of Justice, Missile Defense Agency (MDA), OCAST, National Institutes of Health (NIH) and various private institutions. Dr. Church earned a BS in both Physics and Electrical Engineering from Oklahoma Christian University of Science and Arts and an M.S. and Ph.D. in Electrical Engineering from Oklahoma State University. Dr. Church has more than 75 publications & 50 presentations and 12 patents or patents pending.
Andy
Director of Government & Business Development, The Barnes Global Advisors
Panel 1: Reshoring with AM
Andy Davis is a respected leader in the Defense advanced manufacturing and industrial base community, known for his ability to catalyze diverse groups to collaborate for a common cause. He spent 19 years within the Department of Defense, most recently as the Deputy Director and Chief Technology Officer of the Industrial Base Analysis and Sustainment (IBAS) Program, where he led the organizational design, program planning and management, strategic planning, technical assessments, and the expansion of Program acquisition platforms. Prior to that, Andy worked for the U.S. Army Combat Capabilities Development Command (DEVCOM), including a role as the Army's Global Technology Advisor to the United Kingdom, Israel and South Africa; he lived in the U.K. with his family and focused on connecting industry, academia and allied Ministries of Defense with U.S. Army researchers. Andy also led the Army's Manufacturing Technology (ManTech) Program, where he helped launch the Manufacturing USA Institutes, led the Army and DoD in first-of-their-kind AM technology roadmaps, created the Army's AM community of practice, helped draft the Army's AM campaign plan, and led the Joint Defense Manufacturing Technology Panel (JDMTP) in establishing a strategic framework to standardize cross-DOD collaboration. Prior to this, Andy held a variety of Army mechanical engineering positions, primarily focused on electro-mechanical design and prototyping. Andy received his bachelor's and master's degrees in Mechanical Engineering from Grove City College and Johns Hopkins University, respectively. Andy loves spending time adventuring with his family, is an avid outdoorsman, enjoys demolition derbies and is learning to master the art of smoking meats.
Carlo
Principal Engineer, ConocoPhillips
Panel 1: Oil, Gas and AM: Latest Developments
Panel 1: Impact on Operations: User Perspective
Carlo holds a master's in engineering from the University of Pavia in Italy.
He has 23 years of experience in the Oil & Gas Industry where he started as a process engineer progressing in various engineering and project management roles in several international locations.
Carlo moved to Houston, TX, in 2005 and joined ConocoPhillips in 2012 as Corporate Valve SME supporting both Company's Projects and Operations globally. He's also leading the Additive Manufacturing program of the Company and he's an active contributor of various Industry Standardization Bodies, including API, IOGP, ASTM and ASME, leading several initiatives, including the API 20S Task Group on Additive Manufacturing and Industry Joint Industry Projects.
Jan
CTO & Co-Founder, ValCUN
Jan de Pauw serves as the CTO at ValCUN. His expertise and leadership has been key to the development of ValCUN's groundbreaking technology. ValCUN developed a deployable and easy to use metal AM technology named Molten Metal Deposition (MMD). It's a single step technology very similar to the polymer FFF process. The initial focus is on aluminum parts for heat exchange, structural and combined feature applications.
Francesco
CEO and Co-founder, Caracol
Panel 2: Automation & Robotic 3D Printing
Francesco is Co-Founder and CEO of Caracol, is an entrepreneur with significant international exposure, an extensive background in Management and Strategy, a deep knowledge of industrial goods sectors and Industry 4.0 technologies. After earning a bachelor's in business administration and Management at Bocconi University, he earned a Master of Science in Management at London Business School. After short internship experiences in Finance & M&A, Francesco joined the Boston Consulting Group team in Milan where he worked for about 3 years on projects across Germany, Japan, UK, Turkey, Greece and Italy. During this time, he consolidated and deepened his Strategy and Operations capabilities, working for clients in Industrial Goods, with a focus on Automotive and Aerospace. Furthermore, he worked closely with major International Automotive and Aerospace groups to roll-out Industry 4.0 technologies (e.g., Additive Manufacturing) across their production lines. He mastered his managerial skills by completing an MBA at Columbia Business School in New York. Francesco and his co-founders founded Caracol in 2017, and he has been leading the team, its operations, fundraising and growth. He has been selected as Endeavor entrepreneur for the Elevator program in 2022.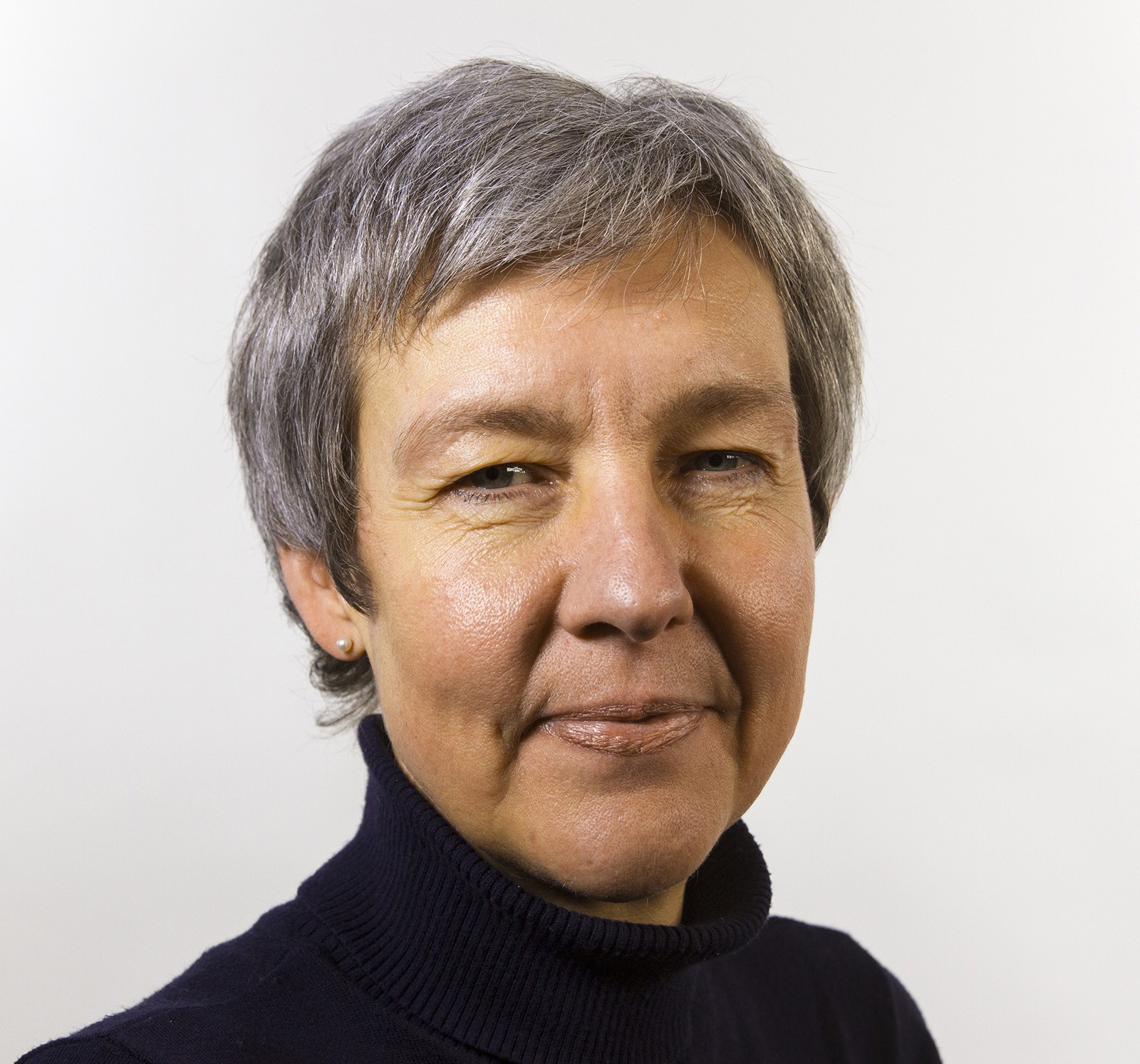 Brigitte
CEO, Materialise
Brigitte de Vet-Veithen is CEO Elect at Materialise and a member of the Executive Committee. Effective on January 1, 2024, she will succeed Fried Vancraen as the company's CEO, and will also become President of the Materialise Executive Committee. Brigitte joined Materialise in 2016 and is an accomplished business leader with over 20 years of experience across multiple industries.
Previously, she led the company's Medical business and strategic projects running across all businesses as Executive Vice President of Materialise Medical, which develops software and 3D printing solutions that help improve patient outcomes. Under her leadership, the medical segment grew to become the company's fastest-growing and most profitable business segment.
Prior to joining Materialise Brigitte held various management, sales, R&D and marketing positions at Johnson & Johnson, ultimately serving as General Manager for Cordis in Germany and VP EMEA for Cordis Neurovascular. She led several companies through growth and transformation, including in her role as CEO of Acertys Group, where she drove a significant effort to improve operational efficiencies, strengthen the technology portfolio, and create growth.
Brigitte holds an MBA from INSEAD and a BA with a major in Engineering from HEC Liege.
James
Co-Founder & CEO, Seurat
Panel 1: AM Metal Series Production: Machine and Applications
James holds an MS in Mechanical Engineering from Stanford University with a focus on energy systems and high-temperature gas dynamics, and a BS degree in Mechanical Engineering from Santa Clara University. He has co-authored 83 patents and 13 academic publications in the fields of additive manufacturing and power generation.
Prior to founding Seurat, James was at Lawrence Livermore National Laboratory where he worked on the Laser Inertial Fusion Energy project, and co-invented and developed the core of Seurat's breakthrough technology in Additive Manufacturing.
Dina
Head of AM Operations, Hubbell
Women in 3D Printing: Finding the Business Pull for a Tech Push
Mario
Director of Innovation and Transformation, Boyd Group, 3D in Auto Repair
Mario Dimovski is a key figure in the global collision repair industry, celebrated for his innovative leadership and profound expertise in sustainability, plastic repair, and digital transformation. He is particularly focused on the advancement of 3D printing in the collision repair and supply process, advocating for the standardization and regulation of 3D-printed parts for automotive repairs. As the Director of Innovation and Transformation at Boyd Group's 900-plus collision shops in the USA and Canada, he leads initiatives that establish the group as a frontrunner in industry innovation. His career, spanning more than three decades, has earned him recognition as a global Ambassador by IBIS and a significant role in the 3D Printing in Collision task force, which includes a group of leading global contributors in 3D printing and automotive supply, dedicated to evolving 3D technologies
Alexandre
CCO, 3YOURMIND
Panel 2: Workflow Software for AM
Alexandre Donnadieu is the CCO of 3YOURMIND, a software provider for on-demand manufacturing. Alexandre has worked his entire career in digital transformation for industrial operations. Prior to 3YOURMIND, Alexandre was an advisor to CEOs and COOs of major industrial firms regarding Industry 4.0 and especially helped them define their business case for additive manufacturing.
For the past five years, Alexandre has contributed to 3YOURMIND's global strategy and helped to position itself as a leader in on-demand manufacturing software. In addition, Alexandre has used his expertise to advocate and lead advanced manufacturing digital transformation initiatives in industries like defense, automotive, and energy.
Mark
Business Development Manager, Lincoln Electric Additive Solutions
Session Keynote: Latest in Codes and Standards for Wire DED
Mark Douglass is the Business Development Manager for Lincoln Electric Additive Solutions, responsible for overseeing sales, marketing, strategic commercial and technical partnerships, and mergers & acquisitions (M&A); previous to this role he was a member of Lincoln Electric's strategy and M&A team. Prior to Lincoln Electric, he was Vice President, Senior Equity Analyst for Longbow Research, a sell-side equity research firm, focusing on industrial manufacturing technology companies. Preceding his Wall Street tenure, he was an advanced manufacturing engineer specializing in laser materials processing for automotive and other industries. He holds a B.S. and M.S. in Mechanical Engineering from the University of Illinois at Urbana-Champaign and a Ph.D. in Mechanical Engineering from the University of Michigan at Ann Arbor. He also holds the Chartered Financial Analyst® (CFA) designation.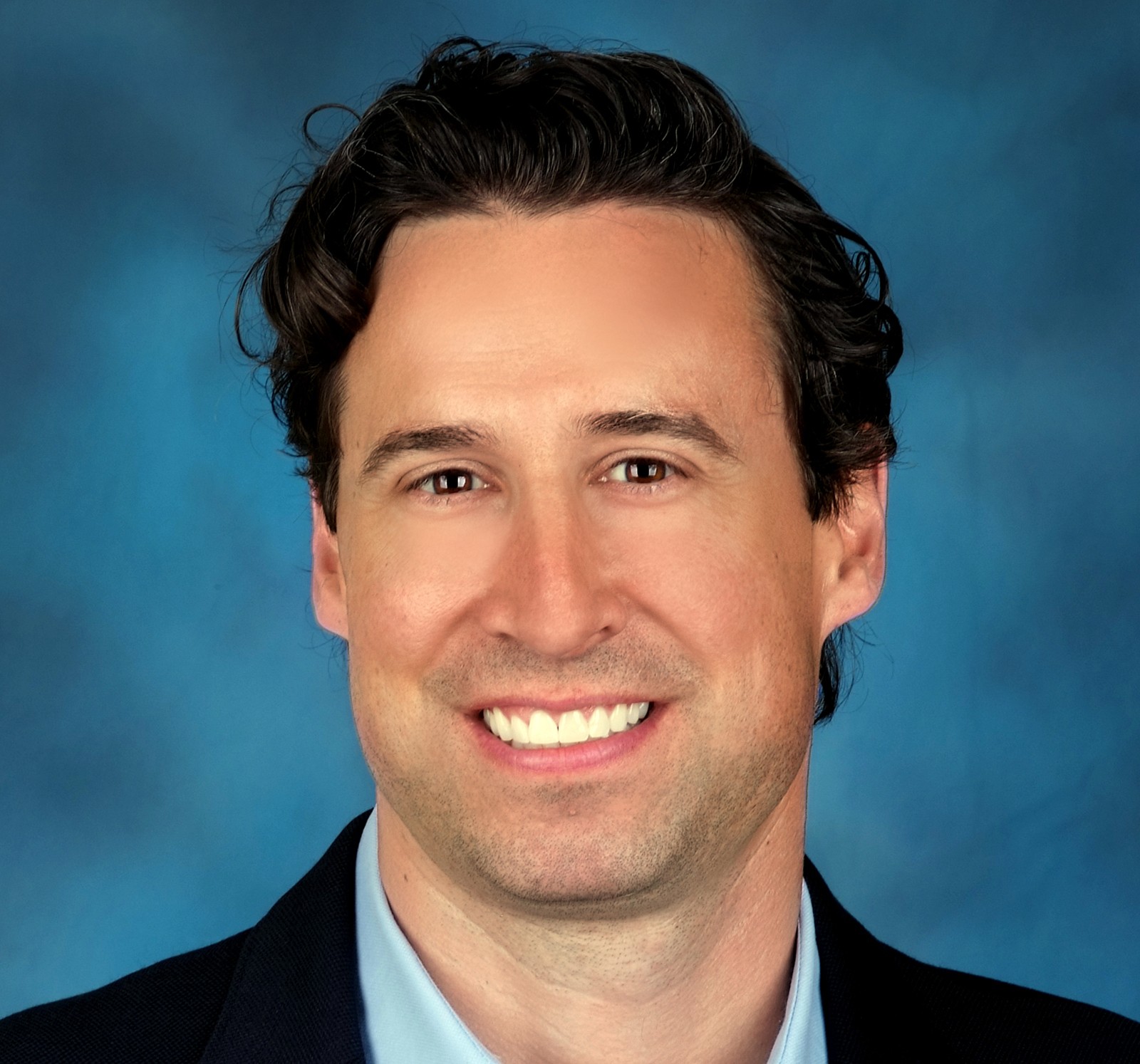 Bryan
Managing Director, Global Technology Group, STIFEL
Printing Money: M&A and Public Markets
Bryan Dow is a Managing Director in Stifel's Global Technology Group where he Co-Leads the Electronics and Industrial Technologies Investment Banking practice. Bryan has over 17 years of Investment Banking experience specializing in Mergers & Acquisitions, Private Equity and Equity Capital Markets for disruptive businesses in advanced manufacturing, industrial software, IoT, and emerging technologies, such as 3D printing and drones. Bryan joined Stifel through its 2019 acquisition of Mooreland Partners where he was a Partner. Prior to joining Mooreland in 2013, Bryan was Head of the Clean Energy and Industrial Technology Investment Banking Group at ThinkEquity, where he advised clients on a range of transactions. Previously, he was also a member of the Technology Investment Banking Group at Needham & Company. Bryan earned a B.S. in Finance and Management Information Systems from the Leavey School of Business, Santa Clara University.
Scott
Executive Vice President of Research, Additive Manufacturing Research
Day 1 - AM in 2024, The AM Services Market: A Data Based Discussion
Day 2 – Talks: Market Forecast for AM in Energy & Market Forecast for AM Software, Presentation of SmarTech Materials Forecasts
Scott Dunham is Executive Vice President of Research at SmarTech Analysis. He has authored dozens of in-depth market research studies on various aspects of the 3D printing industry, giving him one of the widest perspectives on the technology in the world. He has spoken at many prestigious events and is regularly consulted and cited by industry leading companies.
Many leading OEMs and multinationals rely on Scott's 3dp/am market data, forecasts and insights.
With a decade devoted to 3D printing market research, Scott brings to SmarTech expertise in identifying opportunities in the 3D printing industry and years of research experience in the areas of advanced manufacturing and 3D printing.
Scott holds a BA in Marketing & Research from the University of Kentucky's Gatton School of Business and Economics.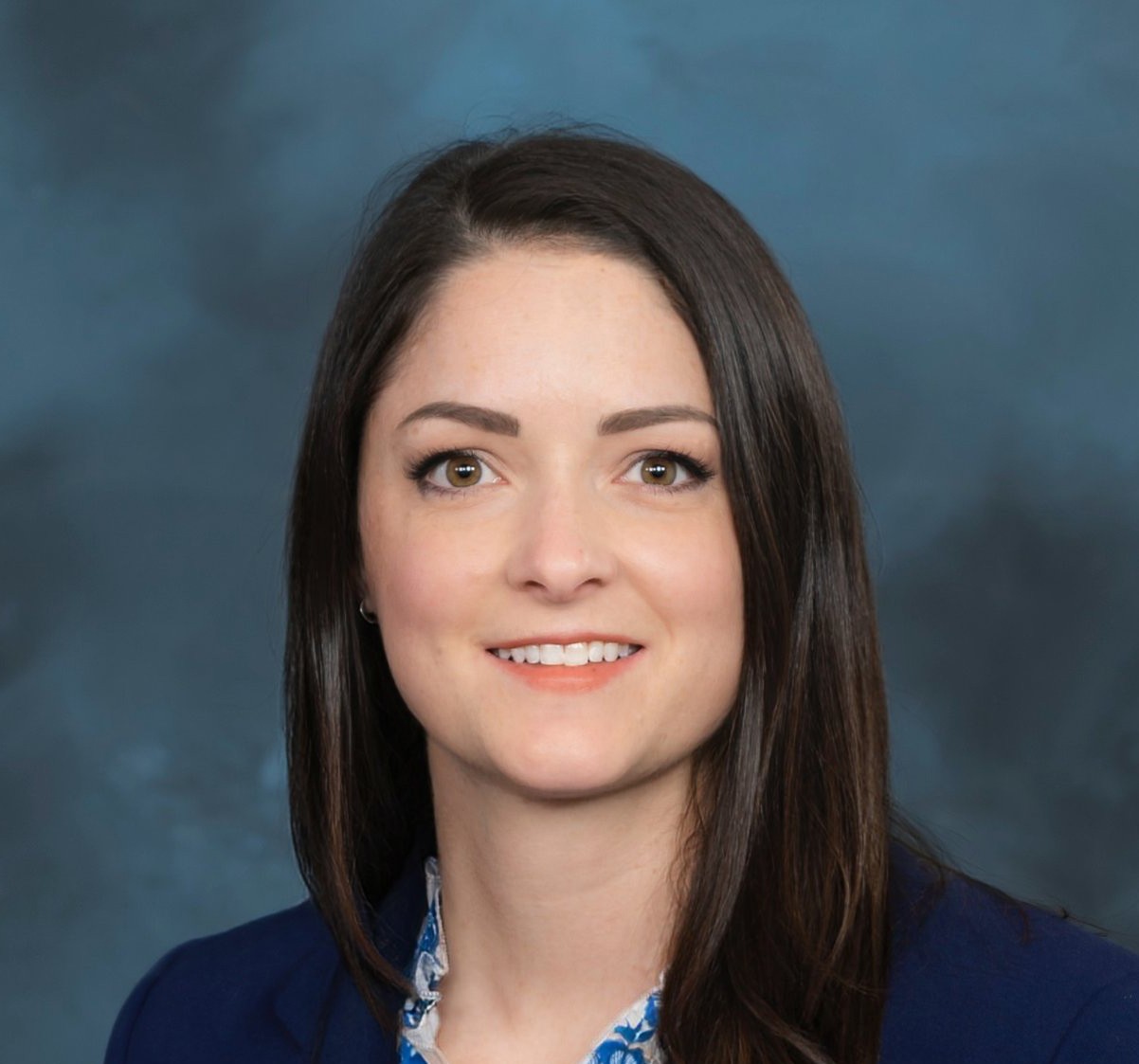 Amy
Senior Scientist, Group Leader, Robotics and Intelligent Systems, Oak Ridge National Laboratory
Dr. Amy Elliott is a senior manufacturing scientist at Oak Ridge National Lab's Manufacturing Demonstration Facility (MDF) and the lead principal investigator for binder jet AM technology and has over numerous publications and 15 patents in the area. In her role she consults with industry partners across the US on potential uses for AM. Dr. Elliott is group leader for the Robotics and Intelligent Systems (RIS) Group. At the MDF, the RIS group leads R&D in advanced controls, monitoring, software, hardware, and integration for large-scale metal Additive Manufacturing (AM) technologies, including the novel MedUSA platform. Dr. Elliott is also a well-known science communicator, having starred on the Discovery Channel's "The Big Brain Theory" and Science Channel's "Outrageous Acts of Science." Dr. Elliott was also featured as a life-sized statue displayed in the Smithsonian March of 2022 as one of 100 women in STEM role models. Dr. Elliott has also launched a book series and Youtube channel about Amelia Gearheart, a colorful character who loves learning about STEM and Trade jobs.
Laura
Managing Director, The Barnes Global Advisors
Women in 3D Printing: Finding the Business Pull for a Tech Push
Laura Ely is the Managing Director at The Barnes Global Advisors; she leads a team of industry recognized experts with over 250 years of combined AM experience in providing specialty technical and strategic solutions to solve customer problems. Laura operates at the intersection of people, technology, and strategy with a proven track record of building and enabling diverse, high performing teams. As a Metallurgical Engineer (Missouri S&T B.S. MetE '04), she spent the first decade of her career optimizing materials and processes ranging from rolling and annealing to friction stir welding and spin forming. However, her heart sits with Directed Energy Deposition, as she was the driving force behind an $18M CRADA with Oak Ridge National Labs and the creation of a new technology team for GKN Aerospace's North America division. She mentors young engineers and passionately supports 3D printing and STEAM activities at her children's grade schools.
Christopher
Founder & Executive Vice President, MolyWorks
Relevant Experience:
Christopher is an accomplished inventor and entrepreneur, with industry recognized expertise in chemical engineering and metallurgy.
Christopher is MolyWorks Corporate Official and Principal Investigator for over 50 United States Government contracts with the Navy, Army, Air Force, NASA, and Department of Energy.
Christopher led MolyWorks to achieve ISO 9001 and AS: 9100D certifications through an 12 month effort. The certifications are a testament to MolyWorks commitment to provide the highest trusted products and services to its customers. Certifications occurred in January 2022.
As the founder of MolyWorks, Christopher has grown the business steadily since 2015. MolyWorks is a reliable source for the Department of Defense. MolyWorks services are also recognized by several United States commercial entities as well as key customers in Germany, France, United Kingdom, and in Asia primarily Japan and Singapore.
Christopher is recognized for his innovation by winning formnext 2020 start-up award, AM Ventures Impact award, SXSW Innovative World Start-up award, and Rice Alliance Clean Energy Start-up award; and Christopher has spoken at several globally recognized additive manufacturing and start-up events. Christopher has a proven track record and experience in commercializing products, international sales, and earning Angel, Venture Capital, and Strategic investments.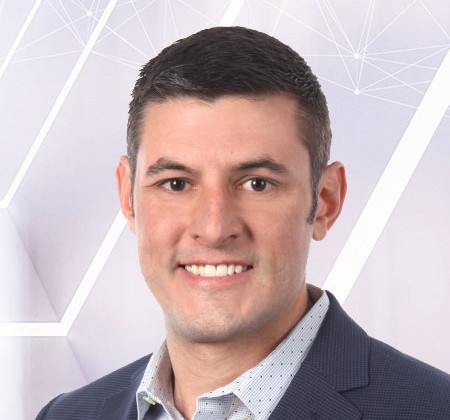 Nick
Director of Applications & Business Development, AddUp
Panel 1: Large-Format Metal AM
Nick Estock is a Product Manager with AddUp, a joint venture created by Michelin and Fives, responsible for both Laser Powder Bed Fusion and Direct Energy Deposition product lines for North America. In this role, Nick acts as the voice of customer for the US market while driving technical solutions to meet customer needs. Prior to joining AddUp, Nick had successive roles with increasing responsibility at GE Additive. While there, Nick supported customers throughout the adoption cycle of additive manufacturing with part identification, business case and application development, and industrialization to production. His last role was as program leader of binder jet co-development partnership with Cummins Inc.
Nick has a Bachelor's Degree in Mechanical Engineering from the University of Dayton and a Master's degree in Business Administration from Pennsylvania State University. He has more than 15 years' experience in product development across multiple industries and additive technologies including L-PBF, DED, Binder Jetting, and EBM.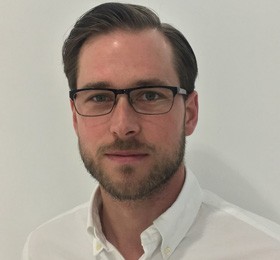 Ben
Vice President, Carpenter Additive
Session Keynote: Materials for AM
Ben Ferrar was appointed Vice President of Carpenter Additive in April 2019. In this role, he is responsible for the overall strategic leadership of the Carpenter Additive business unit, a vertically integrated Additive Manufacturing (AM) partner providing complete "end-to-end" solutions to accelerate materials innovation.. Ben is driving Carpenter Additive's global commercial strategy and delivering novel solutions to facilitate AM industrialization.
Ben brings over 14 years' experience in the metal AM industry, with extensive experience in AM system and application development. Prior to his current role, Ben was the Chief Operating Officer of LPW Technology Ltd., which Carpenter Technology acquired in October of 2018. Other roles include responsible for the design and development of Additive Manufacturing Systems at Renishaw plc.
Ben is committed to expanding the knowledgebase of metal AM to drive adoption of the technology. Ben believes developing the metal AM supply chain to ensure economic and long term sustainability of the industry.
Ben earned his Master of Engineering (MEng) Mechanical Engineering from The University of Liverpool and has continued to volunteer at the university in his role on the Industrial Liaison Board. In addition to this, Ben has supervised over 50 undergraduate and post-graduate projects in the AM arena and feels that the development of the next generation of engineers and material scientists is critical to the success of Additive Manufacturing.
Christian
Managing Director, Co-Founder, Headmade Materials
Christian Fischer started his career in the automotive industry as a process engineer. Together with his co-founder Christian Staudigel he developed the CMF Technology at the SKZ research lab. Headmade Materials was founded from this idea. Today, he is managing director at Headmade and supports customers in finding the perfect business case by using CMF.
Ric
Co-founder & CEO, Desktop Metal
Panel 2: CEO Roundtable
Panel 3: Sinter Based AM
Ric Fulop is the CEO and co-founder of Desktop Metal, a company committed to accelerating the transformation of manufacturing with end-to-end metal 3D printing solutions.
Founded in 2015 by leaders in advanced manufacturing, materials science, and robotics, the company is addressing the unmet challenges of speed, cost, and quality to make metal 3D printing an essential tool for engineers and manufacturers around the world.
Prior to founding Desktop Metal in October 2015, Ric was a General Partner at North Bridge, a VC fund with $3 billion under management, for five years following a fifteen-year career as an entrepreneur. Fulop is the founder of six technology companies, including A123 Systems, Boston's largest IPO in the past decade and one of the world's largest automotive lithium ion suppliers with revenue exceeding $500M in 2016. At North Bridge, Ric led the software and 3D investing practices, and was an early stage investor and board member in Dyn (acquired by Oracle for $600 million), Onshape, MarkForged, Salsify, Lytro and Gridco.
Ric is a former Board Member of the Electric Drive Transportation Association and holds an MBA from the MIT Sloan School where he was a Sloan Fellow.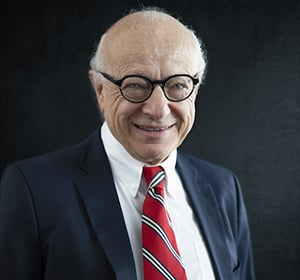 Lawrence
Founder, Additive Manufacturing Research
Panel 1: Large-Format Metal AM
Lawrence Gasman is the founder of SmarTech Markets Publishing and is acknowledged worldwide as an expert on technology forecasting. He has previously founded two other industry analyst firms and has also carried out a wide range of technology assessments in areas ranging from optical networking to advanced materials to augmented reality.
Victor
Vice President, Global Software Product Strategy, Stratasys
Panel 1: Trends & Innovations in AM Software
Victor Gerdes is a product management leader known for championing innovative software products, solutions, and platforms that transform product development, manufacturing, and service. With degrees in mechanical engineering, Victor has a 25+ year background in creating engineering software in the areas of CAD, CAM, PDM, PLM, MPP, IoT, AR and additive manufacturing and worked with 1000's of the world's leading companies realize the value of digital transformation. Victor is Vice President, Global Software Product Strategy at Stratasys, a leader in industrial 3D printing and the global shift to additive manufacturing. Victor formerly held various roles in product management, UX, and innovation in the Pro/ENGINEER, Creo, Windchill, ThingWorx, Performance Advisor, and Vuforia product teams at PTC for 20+ years.
Gina
Additive Manufacturing Manager and Subject Matter Expert, Maxar Space
Panel 2: The Industrialization of Additive for Aerospace
Gina Ghiglieri is Additive Manufacturing Manager and Subject Matter Expert at Maxar Space Infrastructure. As a leader in the satellite industry for over 60 years, Maxar has pioneered many innovative technologies utilizing AM, such as AM waveguide, AM antennas, and structural AM titanium components. With the launch of Psyche in October, a Maxar-built NASA satellite that is going to an all-metal asteroid, Maxar will have over 9,200 AM parts on-orbit, approximately 1500 of which are structural titanium. In her time at Maxar, Gina has improved production efficiency and reduced the defect rate for AM titanium parts, as well as qualified several new technologies and suppliers for spaceflight applications. Gina received a B.S. in Aerospace Engineering from Cal Poly San Luis Obispo, during which she held leadership positions on the Cal Poly Formula SAE team and gained experience with AM while working at internships in the automotive and aerospace industries.
Harshil
Chief Executive Officer & Founder, Dyndrite
Inventor, engineer and mathematician, with degrees in pure mathematics and mechanical engineering from UC Berkeley, Harshil leads the Dyndrite team with a vision of how modern software will transform additive manufacturing.
Juan Mario
CEO, XACT Metal
Talk 1: Low Cost Metal AM
Juan Mario is founder and CEO of Xact Metal, a 3D printing company founded in 2017. Over the last six years, Juan Mario and Xact Metal have worked to establish a new price level for metal additive manufacturing, particularly in the powder-bed industry. Prior to Xact Metal, he worked at GE for over 27 years in various executive leadership, marketing, and engineering roles. He has worked in the aviation, energy, automotive and other industries. Juan Mario received a bachelor's and a master's degree in engineering from Boston University and an MBA from The University of Chicago Booth School of Business.
Jason
Executive Director, ASTRO America
Responsible for overseeing ASTRO America staff and administering day-to-day operations, Jason ensures government-sponsored research remains on-budget and on-schedule. He has extensive experience in defense industrial base policy, public-private partnerships, intelligence, cyber security, and foreign affairs. While serving in the Pentagon, he contributed to the establishment of the first four Defense Manufacturing Institutes (Manufacture USA), the Industrial Base Analysis and Sustainment (IBAS) program, and served as Executive Secretary for the Defense Production Act Committee, coordinating across multiple agencies on actions to safeguard and strengthen essential national defense supply chains.
Previously, Jason held a career human intelligence position at the Defense Intelligence Agency and was appointed by the White House as a Senior Foreign Affairs Officer at the Department of State. As an Army Intelligence Officer, he deployed to both Afghanistan and Iraq and served at the Defense Intelligence Agency as a Defense Attaché (Reserves) for more than a decade. He holds a Strategic Intelligence graduate diploma from the National Intelligence University, an undergraduate degree in Government from Georgetown University, and spent 12 months studying at the American University in Cairo, Egypt.
Rob
Co-Founder and Chief Executive, Blueforge Alliance
Panel 1: Reshoring with AM
Rob Gorham is Co-Founder and Chief Executive of BlueForge Alliance (BFA), a 501c3 established to integrate and execute U.S. Navy efforts that strengthen and sustain the submarine industrial base (SIB) and the broader maritime manufacturing sector. In this capacity, Gorham is responsible for ensure the submarine industrial base has the capability, capacity, and resilience to build and maintain the Nation's critical undersea presence.
Prior to BFA, he served as the Executive Director of The SecureAmerica Institute for the Texas A&M Engineering Experiment Station (TEES) where he was responsible for development and execution of strategic manufacturing initiatives. He also lead the SecureAmerica Institute, a $50M private-public partnership converging technology, economics, and policy to enable a secure and resilient U.S. manufacturing and industrial base through applied research, education and workforce development (EWD), and technology transition.
He previously served as the Executive Director of America Makes, the National Additive Manufacturing Innovation Institute at the National Center for Defense Manufacturing and Machining (NCDMM). In this position, Gorham was responsible for execution of the $400M, Department of Defense (DOD) sponsored, public-private partnership charged with advancing the adoption of 3D Printing and Additive Manufacturing technologies within the United States.
Prior to joining America Makes, he was Senior Manager of the Manufacturing Exploration and Development Group at Lockheed Martin Aeronautics – Advanced Development Programs, also known as The Skunk Works. In this position, Gorham was responsible for leading the transition-focused development and application of affordable manufacturing technologies for Lockheed Martin.
He holds a B.S. in Aerospace Engineering from Texas A&M University and a M.S. in Engineering Management from Southern Methodist University.
Paul
Principal Engineer, Subject Matter Expert, NASA Marshall Space Flight Center (MSFC)
Talk 1: Space Exploration using AM
Paul Gradl is a principal engineer and subject matter expert at the NASA Marshall Space Flight Center (MSFC) in Huntsville, Alabama. Mr. Gradl serves as a Principal Investigator and leads several projects for additive manufacturing of liquid rocket engine engines and supports a variety of development and flight programs over the last 18 years. He authored and co-authored over 90 journal articles and conference papers; published a book under AIAA "Metal Additive Manufacturing for Propulsion Applications" in 2022; holds five patents; and regularly teaches courses in additive manufacturing. Gradl is the recipient of numerous NASA and industry awards and medals; an Associate Fellow of American Institute of Aeronautics and Astronautics (AIAA), member of SME, and serves on several additive manufacturing industry and government committees and as an advisor to industry. Gradl was named one of "The Most Influential Personalities of Additive Manufacturing in 2020" and the recipient of "Engineer of the Year" by AIAA in 2022.
Christian
Managing Director, Head of Industrial Technology and Aerospace/Defense Investment Banking, BNP Paribas
Printing Money: M&A and Public Markets
Christian Hartenberger is the Head of Industrial Technology and Aerospace/Defense investment banking with BNP Paribas in New York. He specializes in M&A, equity and debt capital markets transactions and private placements across the Additive/Advanced Manufacturing, Security, Aerospace and Defense sectors.
Christian has been advising clients in the Additive Manufacturing space since the early days of investment banking activity in the sector, including some of the early IPOs in the space.
Prior to BNP Paribas, Christian held a similar position with Credit Suisse First Boston in New York for fifteen years, where he built and led that firm's Additive Manufacturing practice.
John
Founder, Digital Industrialist LLC
John F. Hartner has led global industrial technology companies for over 30 years in the automation, semicon capital equipment, cleantech and digital printing industries. John recently finished his role as CEO and Board Member of ExOne (XONE), a leading player in metal Additive Manufacturing systems. During his short tenure, he led a turnaround at the company which resulted in a more than 6X return for shareholders with the sale to Desktop Metal (DM). Today his is active in Digital Industrialist LLC, an early stage investment fund that focuses on digital manufacturing tech firms. Previously he was COO of EnvisionTEC Inc. a leading provider of 3D polymer printing solutions for the medical field. Most of John's career was spent leading Fortune 500 multi-national firms. He was President of Dover Corporation's Digital Printing segment, he grew and sold Dover's Electronics Technology group, ran FMC Technology in Asia and spent his early career at Rockwell International. For half of his career, John lived and ran businesses in Asia and Europe. He graduated from Villanova University with a Bachelor in Mechanical Engineering and he completed his MBA at the University of Chicago. John served on the boards of both the Additive Manufacturing Green Trade Association and the Maria Mitch Science Center and is part of the Young Presidents Organization. Although John now lives between Florida and the NYC area, he grew up in Pittsburgh where he was inspired by great industrialist like Carnegie and Rockefeller. His drive to make manufacturing more sustainable and local thru Additive Manufacturing is meant to help power the next Industrial Revolution.
Greg
Senior Vice President, Applied Technology, EOS Group, EOS North America
Presentation: Respecting The Past, Inventing The Future: Accelerating AM's Adoption into Mainstream Production
Dr. Gregory Hayes is a strategic technology development consultant with a strong background in high-end research and development, and a focus in materials science and engineering. Greg's professional background began as a consulting materials scientist and technical program lead, working internationally in the health-tech, high-tech, and aerospace markets. Currently, Greg is senior vice president of applied technology at EOS North America, where he works to identify market needs and uses of Additive Manufacturing (AM) technology to develop products to fulfill those opportunities. Most recently as a program manager and director of new partnerships for AM at TNO, he concentrated on design and structure of research programs, acquisition of funding and partners, and general management. In 2016, he joined the JuntoHealth advisory board. Prior to that in 2014, Greg co-founded Complex Materials, a bespoke bioresorbable materials company with a focus on magnesium alloy stent tubing. Greg holds an ME degree from the University of Delaware; a Ph.D. in Materials Science from The Pennsylvania State University; and Start-up and Entrepreneurship certification from the Vlerick Business School in Belgium.
Ryan
Founder, Hayford Consulting
Panel 1: Post-Processing: State of the Art
Ryan Hayford is a marketing and business development expert in the additive
manufacturing industry with 15+ years of experience working with major hardware, software,
materials, and service organizations. He manages his own B2B marketing consultancy and creative services firm, Hayford Consulting, that has collaborated with 25+ international businesses since 2019. Hayford is an accomplished writer that has been published in 3DPrint.com , Metal AM, Defense Weekly, AM Media, and more. He is a recognized speaker, moderator, panelist, and AM enthusiast.
Arno
Managing Partner, AM Ventures
Keynote: Venture Capital
Printing Money: M&A and Public Markets
Arno Held is Managing Partner of AM Ventures and specializes on the firm's ecosystem, as well as its global footprint and organizational growth. He started AM Ventures together with Johann Oberhofer in 2014. In total, Arno has more than 23 years of experience in industrial laser and manufacturing technologies and spent more than half of this time in the world of industrial 3D printing.
Since founding AM Ventures, Arno has been instrumental in building the AM Ventures team that has scouted more than 2,500 3D printing startups all over the world, conducted more than 35 rounds, built a €100m VC fund and today holds a portfolio of 17+ shareholdings in 6 countries on 3 continents.
Arno holds a diploma degree in industrial engineering and management from the University of Applied Sciences Karlsruhe (Germany) as well as an international executive MBA from the University of St. Gallen (Switzerland). Arno completed his studies in Shanghai, China and Cape Town, South Africa.
Dawne
Chair and CEO, Cumberland Additive, Inc.
The AM Services Market: A Data Based Discussion
Ms. Hickton is a former public company CEO and a transformative executive leader with a career that spans multiple industries from aerospace, space, and defense, and includes operational, commercial, and strategic experience in manufacturing, government services, cyber/intelligence, and digital solutions. Based on her experience and background she was recently appointed to the National Space Council User's Advisory Group, Chaired by the Vice President, and which Group serves to enable and propel the United States' space goals. Ms. Hickton currently serves as Chair, CEO, and lead investor of Cumberland Additive, Inc., a small woman-led innovative additive manufacturing company capable of meeting rigorous aerospace, energy, defense, and space requirements. The Company has manufacturing locations in Austin, Texas and Pittsburgh, Pennsylvania and manufactures production parts for space customers used in rockets and satellites, aerospace customers for non-flight critical parts, and in defense participates in the growing supply chain for parts to assist in replenishing the U.S. defense stockpile.
Stephen
Editor in Chief, DEVELOP3D
Panel 1: Trends & Innovations in AM Software
As Editor-in-Chief, Stephen's role covers the online space and the magazines. A mix of interviewing designers for in-depth features, and hunting for the latest industry news keeps him busy.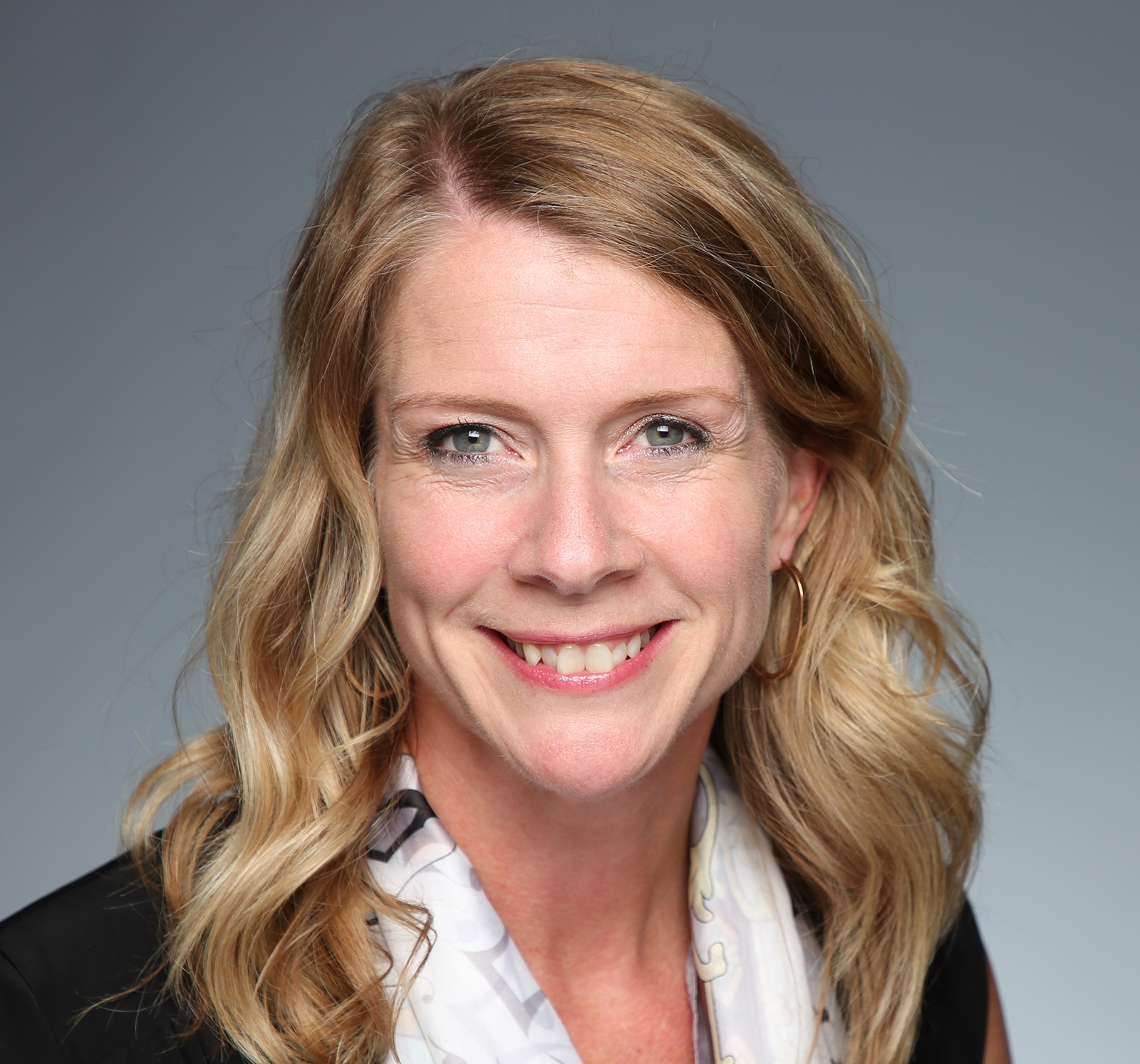 Debbie
Principal, Converge Consulting Group
Panel 1: Reshoring with AM
Panel 1: AM for Mobility
Debbie Holton is a business development, industry engagement, and marketplace expert with a proven track record of growing revenue, impact, and results in the manufacturing technology space. As Principal at Converge Consulting Group, she helps companies win the race for digital advantage via strategy development, industry engagement, technology trends, creative business models and custom solutions.
She is known as a change agent who champions new projects and fosters an organizational climate that seeks and supports innovation. She has strong technical knowledge on industry needs and cultivates strong relationships with leaders of companies, industry groups, and government agencies where her input is sought out and respected.
Holton has previously served as President of Metrix, an ASME company – a revolutionary startup – pioneering virtual events and digital engagement in advanced technologies. She launched successful strategies, new products, M&A and partnerships as Managing Director of Industry Events at ASME and as Vice President of Events and Industry Strategy at the Society of Manufacturing Engineers (SME). She also served as the Acting Director of Technology Transition at America Makes.
She has been recognized as a Notable Woman in Manufacturing, an America Makes Ambassador, and a Top Influencer in 3D Printing.
She holds a Bachelor of Arts degree from the University of Michigan and a Master of Business Administration degree with Distinction from the University's Ross School of Business.
Gordy
Vice President - Sales, Ascentium Capital
Talk 1: Alternative Finance
Gordy Iler, after graduating from University of Southern California (Bachelor of Science in Marketing/Finance) has established a successful career in the Commercial Leasing and Financing industry for over 25 years. Gordy helps his clients manage their cash flows by providing equipment financing solutions that help them grow. Having worked for captive lessors, large institutional banks, and independent leasing companies, he brings a balanced level of experience in selling financial solutions (lease, loan, hybrid and rental programs) to large enterprise, middle market and small ticket commercial accounts across several industry verticals. For years he worked as a Senior Account Executive (individual contributor) and Business Unit Executive (sales manager) in Direct Sales and Channel/Vendor sales roles. Previous titles include Senior Financial Sales Executive and Business Unit Executive roles at IBM Global Financing/IBM Credit LLC (Captive, 19+ years, IBM Sales Certified), Vice President of Sales at U.S. Bank (5th largest bank in the US) and Regional VP of Sales at Allegiant Partners (independent lessor). He has achieved several sales awards over his multiple year career, including IBM Sales Certification, Selling to CFO course and Business Insights course achievements (Harvard Club), and won multiple sales awards from overachieving quarterly and annual target quotas. He is now employed by Ascentium Capital – owned by Regions Bank (15th largest bank in the US/$155B in assets) as Vice President of Sales in their Vendor Sales organization. Gordy works remotely from his residence in North San Diego County where he enjoys the beach, surfing, tennis, fitness and spending time with family.
Troy
Managing Director, Cantor Fitzgerald
Printing Money: M&A and Public Markets
Troy serves as a Senior Research Analyst with expertise in high-growth technology stocks. He has over two decades of equity research experience following sectors such as 3D printing, unmanned aircraft, robotics, optical components, networking equipment, and RFID. Before joining Lake Street, Troy was a Senior Research Analyst at Piper Sandler for 15 years. He also worked at ThinkEquity Partners and RBC Capital Markets. Prior to his career in equity research, he worked as a Futures and Options Administrator at Cargill and spent six years in the Navy. Troy earned a BA degree from the University of Minnesota – Carlson School of Management. He is a CFA charterholder.
Jason
Co-Founder & CEO, Hybrid Manufacturing Technologies
Panel 1: Large-Format Metal AM
Dr. Jason Jones is the pioneer and the world's leading authority on hybrid manufacturing – integrating Additive Manufacturing (AM) with mainstream CNC machines. He is the co-founder and CEO of Hybrid Manufacturing Technologies, transforming CNCs & Robots into flexible smart factories with additive, subtractive, and inspection capabilities. Dr. Jones has a PhD in 3D printing from the University of Warwick and has led millions of dollars of AM development and commercialization. He is the author of numerous publications and a distinguished inventor holding dozens of patents. Dr. Jones was a founding member of the ASTM F42 standards committee and has steered the development of multiple ASTM/ISO standards and strategies. He has also served as the chair of SME's (f.k.a. the Society of Manufacturing Engineers) Member Council and AM community – the largest professional 3D printing community worldwide.
Mingu
CEO, ARIS Technology
Panel 1: Post-Processing: State of the Art
Mingu is the Founder and CEO of ARIS Technology. ARIS Technology designs, develops, implements, and sustains turn-key robotic 3D scanning systems for industries such as Aerospace & Defense and Automotive. ARIS Technology also provides a software platform and data solutions for the end-to-end 3D data collection and analysis, making ARIS systems more intuitive and user-friendly. ARIS Technology incorporates the state-of-the-art techniques in human-robot collaboration, digital twinning, artificial intelligence (AI), and extended reality to broaden the adoption of robotic metrology and inspection even to low-volume / high-mix manufacturing and sustainment applications. Before founding ARIS Technology, Mingu worked at institutions such as Avondale Strategic Partners, Deloitte, Goldman Sachs, and Merrill Lynch.
Humna
CEO + Founder, ASTRO Mechanical Testing Laboratory
Panel 2: The Industrialization of Additive for Aerospace
Humna Khan currently serves as the Chief Executive Officer and Founder of ASTRO Mechanical Testing Laboratory, where she collaborates closely with industry leaders to ascertain the properties of 3D printed metal alloys and composites. In addition, she holds the position of Chief Operating Officer and Partner at MIMO Technik, where her responsibilities encompass the development of production flight hardware for prominent original equipment manufacturers (OEMs) and emerging space enterprises. Humna's overarching mission is to push the boundaries within the additive manufacturing (AM) sector, encompassing aspects such as industry specifications, post-processing advancements, material characterization, and the consolidation of intricate geometric structures.
With an impressive two-decade tenure in the Aerospace & Defense industry, Humna has played pivotal roles in the space sector, spanning payload development, vehicle engineering, and launch operations, with a specialized focus on failure analysis. Her prior role involved leading the qualification of flight-critical hardware for rockets facilitating National Reconnaissance Office (NRO) missions within the U.S. Civilian Air Force Services. She provided guidance to the Department of Defense (DoD) and the Defense Contract Management Agency (DCMA) in this capacity. Subsequently, Humna contributed her expertise at SpaceX, serving as the Director of Quality Engineering, where she expanded Supply Chain efforts in developing technologies for Falcon 9 and Falcon Heavy, encompassing landing legs, stage returns, Dragon capsules, and other programs. Prior to her tenure at SpaceX, she served as the Program Manager for the NASA Process Control Program within the Office of Safety and Mission Assurance. Additionally, Humna achieved distinction as the youngest Associate Professor at the School of Engineering at California State University, Los Angeles.
Humna's academic background is notable, comprising five degrees in Engineering and Business disciplines. She also possesses post-graduate qualifications in Strategic Business Development and holds the esteemed designation of Six Sigma Black Belt for Lean Production. In her leisure time, Humna actively participates in the NASA CubeQuest Team, where she played a pivotal role in the development of a MiniSat capable of achieving lunar orbit, which subsequently launched aboard the NASA Artemis I mission.
Her strategic vision for additive manufacturing revolves around streamlining the Qualification, Validation, and Certification processes, with the ultimate goal of automating manufacturing, enhancing design flexibility, and democratizing production capabilities, thereby positioning additive manufacturing as a transformative force within the Aerospace industry.
Alex
Industry Consultant, Additive Economics
Printing Money: M&A and Public Markets
Alex Kingsbury is a well-known technical expert and social commentator on all things 3D Printing. Alex has worked in additive manufacturing in technology leadership roles for over ten years, having previously served as a Research Leader of Additive Manufacturing at CSIRO, and as an Additive Manufacturing Industry Fellow at RMIT University.
For the last seven years Alex has maintained Additive Economics, a private consultancy, to provide expert, strategic advice to investment firms, company boards, and government agencies on the commercialisation of and investment in advanced manufacturing technologies. A regular in the media, Alex co-hosts a live-streamed additive manufacturing news show and co-hosts a podcast on finance in additive manufacturing. Alex is a Graduate of the Australian Institute of Company Directors and holds a Bachelor of Engineering from RMIT University.
Ulli
Lead Principal for Additive Manufacturing, Siemens Energy
Talk 2: AM Fosters Decarbonization
Ulli Klenk is the Lead Principal for Additive Manufacturing at Siemens Energy. Additionally, Ulli is Chairman of the European Turbine Network (ETN) Additive Manufacturing Groupe and a Member of the Rapid.Tech advisory board.
Megan
Program Manager - Additive Construction, Manufacturing - Mechanical Engineer (MS Materials Science & Engineering), U.S. Army Engineer Research and Development Center (ERDC)
Panel 2: Additive Manufacturing in Construction
My passion is in the union of Materials Science & additive manufacturing. I push the bounds and perceptions of large-scale additive manufacturing / construction.
I am currently the Program Manager for Additive Construction. I lead a team of amazing researchers composed of engineers, scientists, technicians, and students. Together we push the limits of Additive Construction to makes strides in modernizing construction. I am also a Project Manager and technical lead on Additive Manufacturing & Robotics projects. As a product of our efforts, we completed the first full-sized 3D printed concrete building in the United States and the first 3D printed bridge in the Americas (also first in the world to be printed in a field environment). Additionally, we were the first to look at continuous print operations and printing on unprepared surfaces. I look at the big picture when making decisions on a project and moving forward with research. I value simultaneously hands on and theoretical research, as I feel that it is near impossible to improve a process without understanding and working with that process.
I earned my Bachelor's in Mathematics in May 2009 from Michigan Tech and after which became interested in recycling and materials science. I returned to Michigan Tech in 2010 and I graduated with my Master's degree in Materials Science & Engineering from Michigan Tech in December 2012. During my studies I was introduced to 3D printing by Dr. Joshua Pearce, which ended up becoming part of my Master's degree studies, thesis, and passion.
My thesis involved the viability of 3D printers environmentally, as well as the ability to use recyclable materials as filament for the printers. Please see the description under "Graduate Researcher at Michigan Technological University" below.
In addition to my interest in 3D printing and materials science, I am very passionate about maintaining a dynamic team environment, considering opposing viewpoints, defining how changes effect others, and fostering the development of others' skills and passion. Other interests of mine are in sustainability, learning, art, recycling, doing hands on experiments and projects, mathematics, new and innovative science, and technology. I flourish in a diverse environment, to achieve better results and a comprehensive big picture view.
Melanie
Co-Founder and CEO, FormAlloy
Panel 1: Large-Format Metal AM
Melanie Lang, FormAlloy Co-Founder and CEO, is motivated by developing a disruptive technology that delivers the future of additive manufacturing – creating high-value components with superior performance. FormAlloy Technologies, Inc. is a provider of award-winning directed energy deposition systems and services to a wide range of industries. Melanie holds a B.S. in Aerospace Engineering from the University of Illinois and an M.S. in Systems Architecture & Engineering from the University of Southern California. In addition to her role at FormAlloy, she currently serves on the America Makes Executive Committee, as the Vice President of Legislative Affairs for Navy League San Diego and is a Women in 3D Printing Ambassador.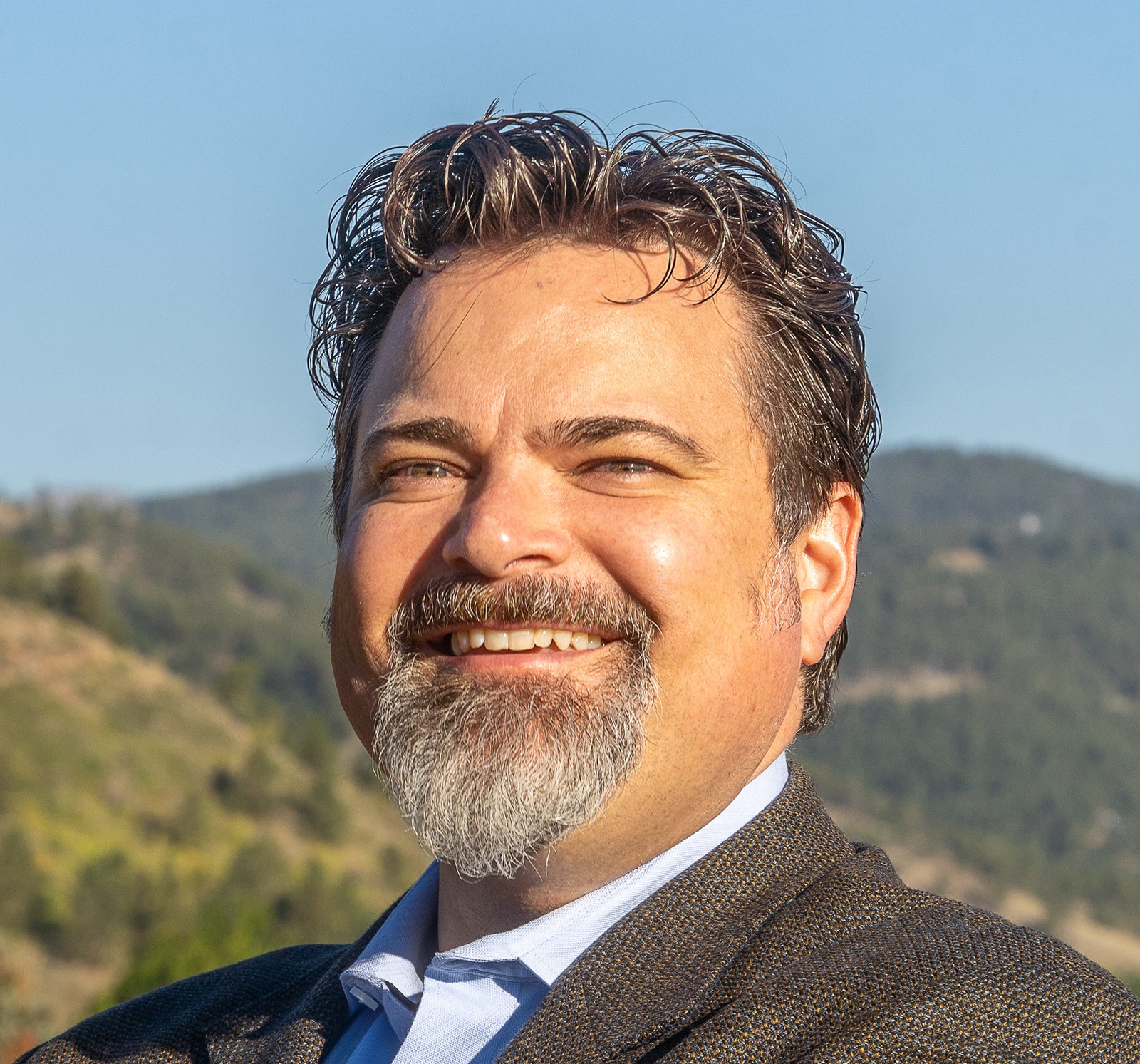 Jeff
CEO and Founder, Fortius Metals
Jeff Lints is CEO and Founder of Fortius Metals. He has served as an executive at several early-stage companies with 30 years of experience. Positions have included executive leadership, business development and strategy at high technology companies in a range of industries, primarily commercializing new products.
Mr. Lints was Vice President Sales and Marketing at SunTech Drive from 2017 through 2019, where he grew the company's solar microgrid sales from $0 to a $20M multi-year contract with a strategic partner. Mr. Lints was part of the initial team that launched Elementum 3D. Prior to that, Mr. Lints was Managing Director for Technology Reserve, where he coordinated technology transfer from Fortune 500 companies to medium sized enterprises.
Mr. Lints has experience in global business development, strategy, innovation management, product management and product launch. He has worked across Asia, Europe and the Americas. Mr. Lints received an MBA from Cornell University, a MS in Mechanical Engineering from the University of Colorado at Boulder, and a Bachelor's degree in Mechanical Engineering from Clarkson University.
Eric
Murchison Chair and Professor, Aerospace and Mechanical Engineering, Associate Dean of Research and Graduate Studies, College of Engineering, Joint Faculty Appointment, Oak Ridge National Laboratories, The University of Texas at El Paso
Panel 1: 3D-Printed Electronics: Emerging Markets
Eric MacDonald, Ph.D. is a professor of aerospace and mechanical engineering and Murchison Chair at the University of Texas at El Paso and serves as the Associate Dean of Research and Graduate Studies for the College of Engineering. Dr. MacDonald received his doctoral degree (2002) in Electrical and Computer Engineering from the University of Texas at Austin. He worked in industry for 12 years at IBM and Motorola and subsequently co-founded a start-up specializing in CAD software and the startup was acquired by a firm in Silicon Valley. Dr. MacDonald held faculty fellowships at NASA's Jet Propulsion Laboratory, US Navy Research and was awarded a US State Department Fulbright Fellowship in South America. His research interests include 3D printed multi-functional applications and process monitoring in additive manufacturing with instrumentation and computer vision for improved quality and yield. As a co-founding editor of the Elsevier journal Additive Manufacturing, MacDonald has helped direct the academic journal to have highest impact factor among all manufacturing journals worldwide. He has recently been involved in the commissioning of a second partner journal, Additive Manufacturing Letters, upon which he serves as the Editor-in-Chief. Recent projects include 3D printing of structures such as nano satellites with structurally-embedded electronics – one of which was launched into Low Earth Orbit in 2013 and a replica of which was on display at the London Museum of Science. He has over 100 peer-reviewed publications, dozens of patents, one of which was licensed by Sony and Toshiba from IBM. He is a member of ASME, ASEE, senior member of IEEE and a registered Professional Engineer in the USA state of Texas.
Ivan
Panel 1: AM Services Roundtable
A change-maker in the Additive Manufacturing industry, Ivan Madera's experience as an entrepreneur and executive leads him to invest in innovation. As the founder and CEO of Morf3D Inc – a thriving AM start-up within the fast-paced aerospace industry created in 2015– Ivan's vision extends beyond Morf3d's increasing footprint in Los Angeles. His company's products have landed on the moon, orbited the earth, and strengthened the designs of customers like Boeing, Raytheon, Northrup Grumman and Collins Aerospace. Their unrivaled value begins with skilled engineering design and expert production then ends with strong, dependable customer communication.
Brianne
Senior Engineer, The Estee Lauder Companies Inc.
Women in 3D Printing: Finding the Business Pull for a Tech Push
Stephan
Associate Consultant, Wohlers Associates, ASTM International
Panel 2: Additive Manufacturing in Construction
Coming from 12 years in the IT sector and 17 years in construction with emphasis on Additive Construction, Stephan's specialty is construction digitization and leading disruptive innovative technology adoption. As part of the Wohlers Associates team, Stephan advises global corporations and entrepreneurial establishments successfully implement the means necessary to transform business operations and be disruptive players in Construction. In addition to his advisory/consultancy role, he is currently leading International Additive Construction Standard initiatives with JG80 under ISO/ASTM and as vice chair of ASTM's F42.07.07. sub-section.
About Wohlers Associates (acquired by ASTM):
Wohlers Associates is an independent advisory firm with more than 30 years of experience in technical and strategic consulting on the new developments and trends in rapid product development and additive manufacturing.
The company assists with organizational strategy and direction, partnership opportunities, mergers and acquisitions, product positioning, and competitive issues. It also provides advice on growth trends and what the future holds. Wohlers Associates has worked with many of the biggest names in the industry.
About ASTM:
For almost 125 years, ASTM has been well known as one of the world's largest and most established standards creating organizations. Today, ASTM also offers a wide range of products and services that go well beyond standards: training, proficiency testing, certification and the new portal service Compass. These offerings significantly enhance the benefits ASTM provides to its stakeholders worldwide.
Davide
Co-Founder and CEO, Inkbit
Panel 2: Polymer Series Production: Machines and Materials
Davide is a cofounder and CEO at Inkbit. He was previously cofounder and CEO at Firefly BioWorks, an MIT startup that commercialized a novel assay for miRNA detection, based on functional microparticles manufactured by flow lithography. Davide led Firefly from inception to its acquisition by Abcam. He obtained his BS in Industrial Engineering from Politecnico of Milan and his PhD in Mechanical Engineering from MIT.
Lauralyn
Chief Geek, MfgGeek, LLC
Session Keynote: Value of Standards
Lauralyn McDaniel is an industry and application facilitator, strategist, market developer, convener, connector, researcher, and technology translator supporting the manufacturing community. A recognized leader with over 20 years of experience in additive manufacturing, micromanufacturing, and nanotechnology, she is active in the industry and serves as Vice Chair of the America Makes & ANSI Additive Manufacturing Standards Collaborative (AMSC) and as co-chair of the Medical Workgroup. McDaniel has also participated in the DICOM WG-17 3D Manufacturing, RSNA 3D Printing SIG, and ASTM F42 Executive Committee. She received the America Makes Ambassador designation in 2018, was named the 3D Printing Industry Community Advocate of the Year in 2019, and received an ASTM Distinguished Service Award in 2023.
McDaniel is a regular speaker at 3D printing events and written several articles on challenges to expanding the application of AM/3DP, workforce and standards needed to support the technology, and trends in the community. She has also served as editor of the ASME Medical AM/3DP Year in Review and the Aerospace AM/3DP Year in Review as well as http://AdditiveManufacturing.com
She holds a BA from Oakland University and an MBA from the University of Notre Dame.
Robert
Head of New Business Development, Victrex
Panel 2: Polymers and Composites for AM
Robert McKay, Head of New Business Development for Additive Manufacturing at Victrex has over 25 years of experience in innovation, marketing, product development, and corporate sustainability leadership with Victrex, Sabic, and GE. Robert holds a MSF and MBA degree from Boston College as well as a BS in Mechanical Engineering from Rensselaer Polytechnic Institute. Robert is currently focused on New Business Development with Victrex, focused on PAEK innovation in additive manufacturing and working with industry pioneers to meet unrealised needs.
Justin
President & CEO, REM Surface Engineering
Panel 1: Post-Processing: State of the Art
Justin has worked in all business segments of the REM organization and possesses expertise in sales management, brand marketing, the commercialization of new technologies, patent development, patent litigation, budgeting, project management, CAVF/CAF process design, health & safety, Lean manufacturing, process mapping and optimization, production scaling of new technologies, technical content generation, contracts law, business partnerships, mergers and acquisitions, operational management, incentive planning, financial accounting, and strategic planning. Justin Michaud has specific domain expertise in the metal AM industry, the wind turbine gearbox OEM and repair industries, and the general gear industry. Justin serves on the American Gear Manufacturers Association (AGMA) Emerging Technology Committee. Justin is a graduate of the University of Notre Dame.
Francois
Global Head of HP 3D Polymers, HP Inc.
Talk 1: Print the Change: Towards a More Efficient and Sustainable Future
Francois Minec is Global Head of Polymers at HP's Personalization and 3D Printing Business. In this role he is responsible for leading the polymer teams and the development of the portfolio.
Francois has over 22 years' experience in business development of specialty chemicals and plastics. Prior to his current role at HP, Francois spent 10 years as the CEO of VELOX, a European distribution company for speciality plastics and chemicals. He was also the founder of Advanc3D Materials and was shareholder and President of Setup Performance, which specialised in developing and producing innovative 3D printing materials. Both companies were acquired by BASF in 2018 and Francois spent 3 years as CEO of BASF Forward AM, highlighting a wealth of experience and knowledge of the industry.
Francois holds a Master's degree in Chemical Engineering as well as an M.Sc. in Polymer Science. He also holds an Executive MBA awarded from ESCP Europe. He has lived all over the world in France, Belgium, Canada, South Africa, Spain, Germany, Switzerland and the UK. He is a keen sportsman and is passionate about skiing, snowboarding, sailing and kitesurfing.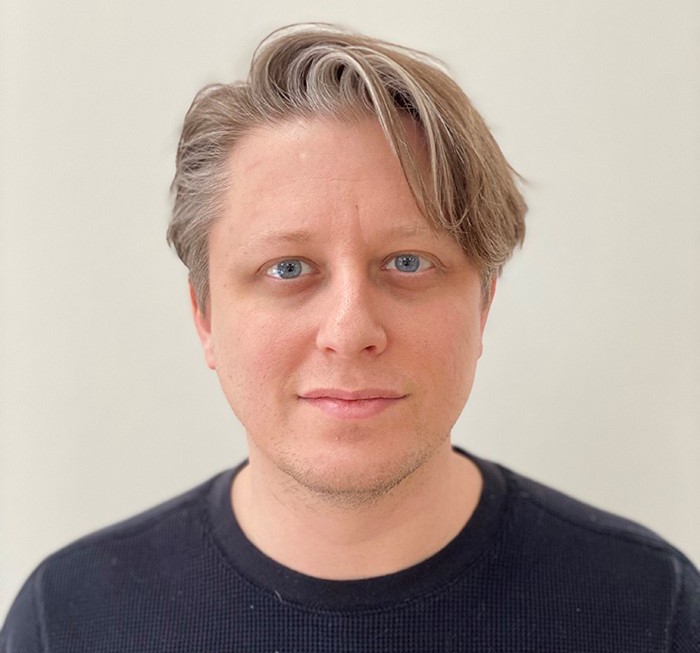 Michael
Editor in Chief, 3DPrint.com
Panel 2: Polymer Series Production: Machines and Materials
Editor-in-Chief of 3DPrint.com Michael Molitch-Hou has been covering the additive manufacturing industry day in and day out for the past decade. He worked his way up from senior writer at 3D Printing Industry to Editor before transitioning to engineering.com, where he oversaw the 3D Printing news division while covering emerging technologies in CAD and construction. Now, Michael is dedicated to ensuring that 3DPrint.com remains the leading source for actionable intelligence related to 3D printing technology and the larger AM industry.
Kristin
President, Women in 3D Printing
Women in 3D Printing: Finding the Business Pull for a Tech Push
Bringing years of experience in 3D printing, Kristin Mulherin leads Nexa3D's powder bed business with the launch of the QLS 820 production SLS system. She is also the President of non-profit Women in 3D Printing. Prior to this, she was the Founder of AM-Cubed, a consultancy dedicated to the commercialization of 3D printing and additive manufacturing, and held go-to-market leadership roles at HP, Dyndrite, Thermo Fisher Scientific, and LPW Carpenter Additive. She began her career as an engineer at Northrop Grumman. Kristin holds a Master's degree in Materials Science & Engineering from UCLA and an MBA from the University of Southern California (USC).
Zach
VP of Global Sales & Business Development, Velo3D
Panel 2: The Industrialization of Additive for Aerospace
Zach Murphree is Velo3D's VP of Global Sales & Business Development, helping customers build their disruptive technologies through metal additive manufacturing. Zach spends much of his time building collaborative partnerships and educating users about what's achievable using the Velo3D solution. His background includes engineering roles for energy companies, where he oversaw introducing metal additive manufacturing technology to a Fortune 500 energy company. He earned Bachelor of Science and PhD degrees in Aerospace Engineering from the University of Texas and has been granted more than 35 patents. Zach's doctoral work was completed in hypersonic aerodynamics where he performed experimental investigation of shock wave boundary layer interactions.
Rich
CEO, Advanced Printed Electronic Solutions LLC (ADVPES)
Rich Neill is founder and lead technologist at Advanced Printed Electronic Solutions, a product, services and manufacturer in the emerging additive-based 3D printed electronics industry. Rich is bringing a unique blend of engineering expertise, business experience, and vision to the company with a mission to advance the state of Additive Manufactured Electronics (AME) by leveraging the benefits of AME in realizing customer applications/products through the company products and end-to-end services model. Rich is a graduate of Columbia University and holds a PhD in Engineering/Computer Science.
Jordan
Co-Founder and General Partner, Embedded Ventures
Jordan Noone is the Co-Founder and General Partner at Embedded Ventures, along with Co-Founder Jenna Bryant. Launched in 2020, Embedded Ventures is a next generation venture capital firm investing in national security space startups beyond launch. The firm invests in pre-seed and seed stage startups focused on space operations, digital engineering, and advanced manufacturing. Embedded Ventures has announced investments in Akash Systems, Chromatic 3D Materials, Inversion, KittyCAD, Slingshot Aerospace and Skyryse. In addition to his role at Embedded, Jordan is Co-Founder and Executive Chairman of portfolio company KittyCAD, the world's first and only company to build hardware design infrastructure for the internet. In 2015 at 22 years old, Jordan started Relativity Space, which was most recently valued at $4.2B. As leader of USC's Rocket Propulsion Lab, Jordan became the first student and youngest individual in the world to receive Federal Aviation Administration clearance to fly a rocket into space.
Sam
CEO, Nikon SLM Solutions AG
Neal
President, ASTRO America
Panel 1: Reshoring with AM
Co-Founder of ASTRO America, Neal develops and oversees implementation of the long term strategic vision of the organization, in concert with other members of the Board of Directors, which he chairs. He draws on 20 years of experience in the national security and manufacturing fields, including roles as Director of Manufacturing at the U.S. Department of Defense, advisor to two U.S. Secretaries of Commerce and three U.S. Senators.
At the Pentagon, he led Manufacturing Technology and Defense Production programs, and was awarded the Exceptional Civilian Service medal, and Secretary of Defense Award for Excellence. His medal citation credited him for launching key Defense initiatives, such as the Manufacturing USA pilot institute and Defense Production Act Committee. A renowned manufacturing expert, he has testified to Congress and supported standards bodies (video, video). He also served as a guest researcher at the Army Research Lab. In the corporate world, he has held various R&D leadership roles, including Vice President at 3D Systems, and senior technical leader at General Electric.
Today, Neal also serves on the Board of Directors of the Advanced Robotics Manufacturing institute.
Jack
Co-Founder and CEO, Diamond Age
Panel 2: Additive Manufacturing in Construction
Jack Oslan – a two-time Silicon Valley technology entrepreneur. Jack is a co-founder and CEO of Diamond Age, a construction automation company solving the affordability problem in single family housing. Using 3D printing and robotics, Diamond Age is solving for the labor shortage plaguing the home construction industry. Diamond Age will offset over 60% of the manual labor required to build a new home and reduce construction cycle time down to 30 days. The mission statement is to "get first time homebuyers into their first home faster." Diamond Age is focused on entry level housing for the production homebuilding industry.
Prior to Diamond Age, Jack was the principal founder and system architect of Plenty(.ag), a vertical indoor agricultural startup now valued at $2Bn and supplying fresh produce for Albertsons/Safeway, Whole Foods, Walmart, and Driscoll's. Leading up to his career as a serial entrepreneur, Jack spent 25 years in the world of high-speed high volume factory automation and owned every segment of business from production to business development. Jack lives in Scottdale, AZ and is madly in love with his wife Karen. They have 3 grown children and 2 greyhound puppies.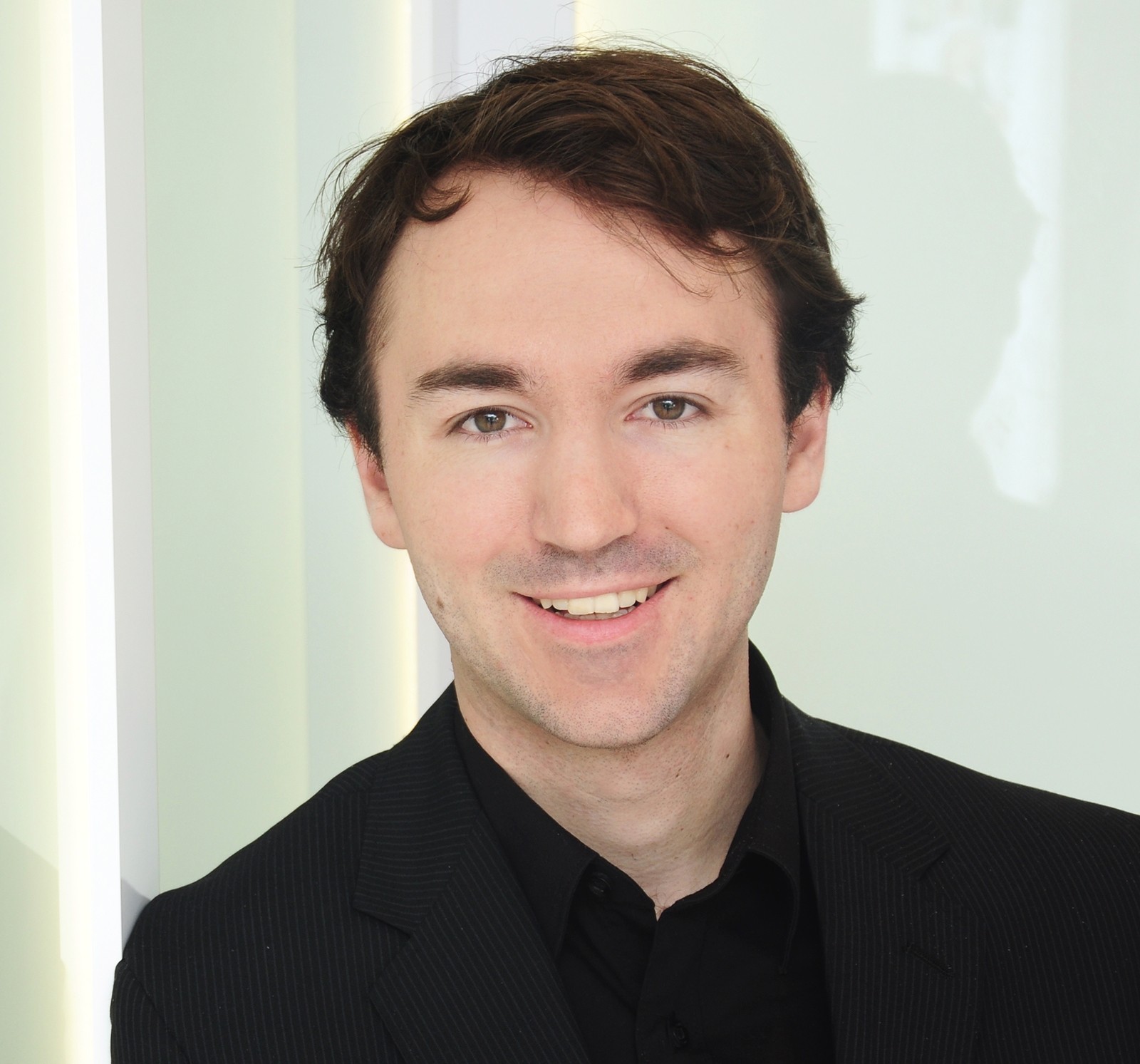 Alexander
Head of Additive, Autodesk
Alexander Oster is Director of Additive Manufacturing in the Fusion 360 Product development group. He and his team are creating Additive Manufacturing software to help customers make the most out of their machines and take the next step towards industrializing AM with the use of Generative Design.
Alexander has been co-founder of the Additive Manufacturing software company Netfabb GmbH, acquired by Autodesk in 2015. Prior to Netfabb, he served as CTO of FIT AG, one of the largest Metal AM service bureaus in Germany.
Virginia
Chief Sales Officer, EOS
Panel 2: Polymers and Composites for AM
Virginia Palacios, Chief Sales Officer (CSO) spearheads the development and execution of EOS' global sales strategy. With an end-to-end vision for the business, she leads the regional sales development and service teams driving the integration of technology into EOS' customers' production environments. Virginia's extensive executive experience across various business functions, geographies, and product-customer segments, paired with her deep expertise in additive manufacturing (AM), positions her to bring an innovative, customer-centric approach to problem-solving and successful AM adoption.
Prior to joining EOS, Virginia held many titles during her 20+ year tenure with information technology company, HP. In her recent role as 3D New Business Incubation Director, Virginia led start-up scouting and nurtured new, high-value business opportunities throughout the U.S. and Spain.
Virginia holds a Master of Electrical and Telecommunications Engineering from the Universitat Ramon Llull as well as a Building Innovation Leaders Graduate Degree from the Stanford University Graduate School of Business.
Greg
Advanced Manufacturing Expert, 3D Printing Advocate, Application Engineer, Xometry
Panel 1: AM Services Roundtable
Greg Paulsen leads the Applications Engineering Team at Xometry, working directly with customers on unique projects and sharing the capabilities of Xometry's digital manufacturing platform. He's an expert in all things manufacturing, from 3D printing to CNC machining, to injection molding and beyond. His passion lies in helping Xometry customers design for manufacturing and get the most out of their projects.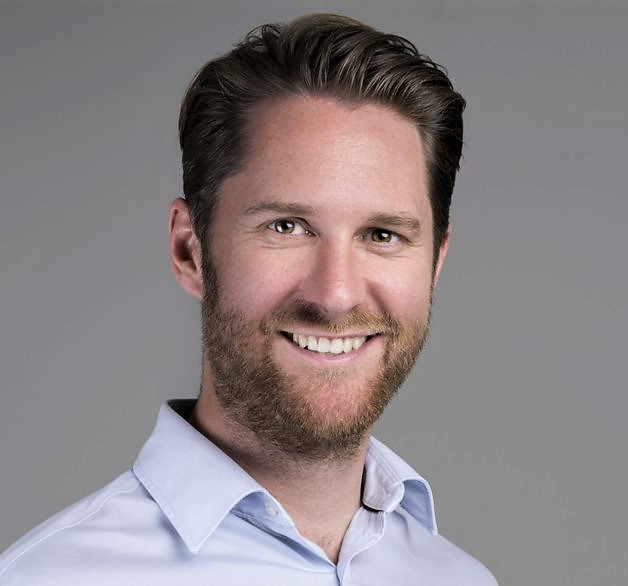 Nick
Founder & Director, Alexander Daniels Global
Panel 1: Market Forecasts: A Roundtable
Nick is the Founder & Director at Alexander Daniels Global. He is actively involved in the AM industry and has become well known amongst some of the biggest names in 3D Printing, founding Alexander Daniels Global on the belief that Additive Manufacturing would change peoples' lives and wanting to enable the revolution and growth of the AM industry through Talent.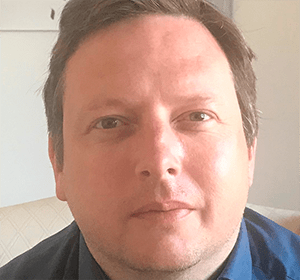 Joris
Executive Editor, 3DPrint.com and VP Consulting, Additive Manufacturing Research
Chairperson
Opening of Conference
AMS 2024 Review
Since 2017 Joris Peels has worked with 3DPrint.com, first as Editor-in-Chief, and now as Executive Editor. Joris is also VP Consulting, SmarTech Analysis, sister company of 3DPrint.com.
Joris is a Netherlands-based 3D printing consultant for strategy, business development and marketing in Additive Manufacturing. Joris performs technical due diligence, market research and competitive analysis for consultants, analysts, multinationals, VC's, PE and hedge funds.
Joris has worked in 3D printing for more than a dozen years, for Shapeways, Materialise, Formlabs, Ultimaker, HP and others. Joris lives, eats, sleeps and dreams 3D Printing and tries to give a dose of realism and truth to the hype surrounding 3D printing.
Jamie
VP of Technology 6K Additive
Jamie Perozzi has 20+ years of specialty metals experience with a focus on process, new product development, product management, and application engineering. Before joining 6K, Perozzi spent seven years at AMETEK Specialty Metal Products responsible for quality and process engineering. Prior to Ametek, he spent 10 years at Hitachi Metals – Metglas and 3 years at J&L Specialty Steel. Perozzi holds a BS in Metallurgical Engineering degree from Penn State University.
Matt
Co-founder & CEO, 3DEO
Panel 1: AM Services Roundtable
Matt began his career as an applications engineer for Swagelok. where he was tasked with a combination of technical sales leadership and internal infrastructure development to support a new line of business for the organization. He established a highly successful custom solutions department within the industry's leading gas and fluid systems manufacturer. Matt later pursued a PhD in the field of advanced manufacturing technologies, including additive manufacturing. During the course of his doctoral studies. Matt co-invented and designed numerous metal additive manufacturing binder jetting processes. He worked hand-in-hand with various Fortune 500 companies to help develop high-impact 3D printing solutions using the latest technologies This doctoral work reinforced his suspicion that the majority of industries were not able to transition metal 3DP to end – use applications. With the unique insight. 3DE0 was established in an effort to empower our industrial partners through opportunistic technology transitions.
Danny
Principal, NewCap Partners, Inc.
Printing Money: M&A and Public Markets
For the last 17 years, Danny has been advising business owners, shareholders, corporate board and investors in matters relating to mergers and acquisitions, corporate development, financial analysis and valuation for NewCap Partners. Danny has mergers and acquisitions experience across a broad base of industry sectors including: composite materials, aerospace and defense, healthcare, manufacturing, specialty retail, consumer products and logistics. Attached is a list of representative transactions in which Danny has led or been an active partner on during his time at NewCap Partners. Danny serves on the board of NewCap Partners and as their chief compliance officer.
Before joining NewCap Partners, Danny spent 4 years with the Phoenix Group LLP, a boutique business advisory firm providing both M&A and bankruptcy advisory services for small and middle market companies in the western United States. He began providing strategic analysis on transactions but after 3 years led all the Mergers and Acquisition activities for the Phoenix Group LLP. Danny was involved in a variety of transactions from asset sales, stock sales, bankruptcy 363 sales and assignments for the benefit of creditors transactions.
Prior to the Phoenix Group, Danny spent some time providing consulting and project management services to global communications companies. As an international senior project manager, he directed multi-national teams that designed, installed, tested, documented, and marketed high-speed internet facilities and services in Wellington, New Zealand and Santiago, Chile for Chello Broadband, an international internet service provider.
Danny started his career as an active duty military officer in the United States Air Force. Initially, he started out as an acquisitions program manager in Sunnyvale, CA providing the Air Force, NASA and classified Special Projects with mission critical systems upgrades to multiple satellite mission control centers performing space operations of the highest national priority. He was transferred to El Segundo, CA to facilitate the strategic planning efforts of the Space and Missile Systems Center which had an annual budget of $5.5 billion with 1,535 military, 989 civilian and 900 contract workers worldwide managing more than $56 billion in space systems contracts. Danny helped to develop a first of its kind acquisition roadmap outlining the current and future programs managed by the National Reconnaissance Office and the Department of Defense. Ultimately this roadmap was used to brief congress on the status of classified joint programs. Danny separated from the Air Force with an honorable discharge in 2000 after being promoted to the rank of Captain.
Danny graduated with leadership honors from the United States Air Force Academy receiving a Bachelor of Science in Management in 1994. He currently serves as the board of NewCap Partners Inc., the advisory board for NOVAdev LLC, a company de-carbonizing airfreight with hydrogen aviation, and ACMI Capital – Chemicals LLC, a company contracting with the US government and commercial chemical companies to onshore critical chemicals for the Department of Defense, and is a board observer for Mobophiles Inc., a company focused on cyber security of mobile devices. In addition, Danny is a frequent speaker in the advanced manufacturing industry and is the co-host of the Printing Money podcast on financing and M&A trends in 3D printing.
Adele
Director, Department of Defense Office of Innovation Capability and Modernization
Panel 1: Reshoring with AM
Ms. Adele Ratcliff is the Director of the Assistant Secretary of Defense for Industrial Base Policy's Innovation Capability and Modernization office. In this position, she implements the broad authorities of the Industrial Base Analysis and Sustainment (IBAS) Program to strengthen the competitive posture of the U.S. Defense Industrial Base by fortifying traditional technical capabilities and forging emerging industrial sectors to respond at-will to national security requirements. In Ms. Ratcliff's long acquisition career, she has been an industrial base champion leading transformative initiatives including developing manufacturing readiness levels, inspiring movement to the digital thread, spearheading the DoD Manufacturing USA institutes, establishing America's Cutting Edge (ACE) in partnership with the Department of Energy to catalzye the U.S. machine tool industry, and leading the DoD to focus efforts to regrow a strong manufacturing trades capability.
Ms. Ratcliff has served as Director of the DoD Manufacturing Technology (ManTech) Program, Program Manager for the congressionally mandated Defense Acquisition Challenge Program, Deputy Program Manager for the Foreign Comparative Test Program, and more than 11 years in Air Force Test and Evaluation at Eglin Air Force Base in Florida where she was awarded Civilian Test Engineer of the Year. She is a proud alumnus of the Mississippi State University Bulldogs, earning a Bachelor of Science in Mechanical Engineering in 1988. In 2011 she graduated from the U.S. Army War College earning a Master of Science in Strategic Art, and is also a graduate of the Department of Defense's Defense Senior Leadership Development Program.
Avi
Founder, Chairman and CEO, Nexa3D
Talk 2: Optimizing Polymer Materials for AM
Avi Reichental is a 3D printing pioneer and one of the world's leading authorities on additive manufacturing. He is the founder, chairman, and CEO of Nexa3D, the maker of the world's fastest 3D printers and of XponentialWorks, a venture investment and M&A firm that is focused on advancing digital manufacturing, health and the circular economy.
As the former president, CEO and director of 3D Systems (NYSE:DDD), Reichental led the company for over twelve years, building the largest additive manufacturing market leader. Previously, Avi served as senior executive and officer of Sealed Air (NYSE: SEE) for twenty-two years. Reichental is also the former Chairman of Nano Dimension (NASDAQ:NNDM) and served on the board of directors of Harman International (NYSE:HAR) until its sale to Samsung.
Brandon
Technology Director, America Makes, National Center for Defense Manufacturing and Machining
Panel 1: Impact on Operations: User Perspective
Brandon Ribic, Ph.D., joined NCDMM in October 2019 as the America Makes Technology Director. He brings nearly 15 years of materials processing and manufacturing experience to the organization covering a variety of applications including railroad, oil, energy, aerospace, and defense.
Prior to joining NCDMM, Brandon was a joining processes and additive manufacturing materials specialist at Rolls-Royce Corporation. His key contributions were concentrated in additive manufacturing of nickel superalloys for OEM and repair applications. In addition, Brandon led Rolls-Royce Corporation's externally funded additive manufacturing research endeavors. His experience offered collaboration with companies across all tiers of the defense aerospace supply chain as well as non-profit, small business, and academic partners. His research is well recognized within Rolls-Royce and the highest levels of the DoD.
Brandon obtained his bachelor's and doctorate degrees in Materials Science and Engineering from Pennsylvania State University. His doctoral thesis focused on the numerical modeling of fusion welding processes which has proved very useful to his endeavors in the development and qualification of laser metal additive manufacturing processes. After completing his graduate research in collaboration with Los Alamos National Laboratory, Brandon's professional career began at McConway and Torley in Kutztown, PA. Brandon was fortunate to serve in a number of roles which afforded him the opportunity to contribute to product quality, customer relationships, workforce and facilities development, and production goals. His professional experiences continue to shape his approaches to solving difficult challenges while working with both small and large teams across a variety of experience levels and skill sets.
Dr. Ribic has served as a member, co-chair, and chair of America Makes and the American Welding Society. He has published in various journals including the Journal of Applied Physics, International Materials Reviews, and Nature Materials. In addition, he has numerous patents granted and pending on the topics of additive manufacturing and laser materials processing.
Frank
President, 6K Additive
Frank is the President of 6K Additive where he led the concept and construction of the recently built 6K Additive Global Manufacturing Center. The new facility is a 45-acre, 80,000 sq. ft. state-of-the-art production facility for premium additive manufacturing powders. This facility is ISO9001 certified and is currently in the process of AS9100 certification. Frank has over 20 years of experience in the specialty metals industry where he was the CEO of AL Solutions (acquired by 6K in 2019) and he led his team in a greenfield development and facility construction for manufacturing of alloy additions for the aluminum industry. He has extensive experience in all facets of metals manufacturing including process design, project management, finance, and operations management. Frank holds a Metallurgical Engineering degree from Penn State University.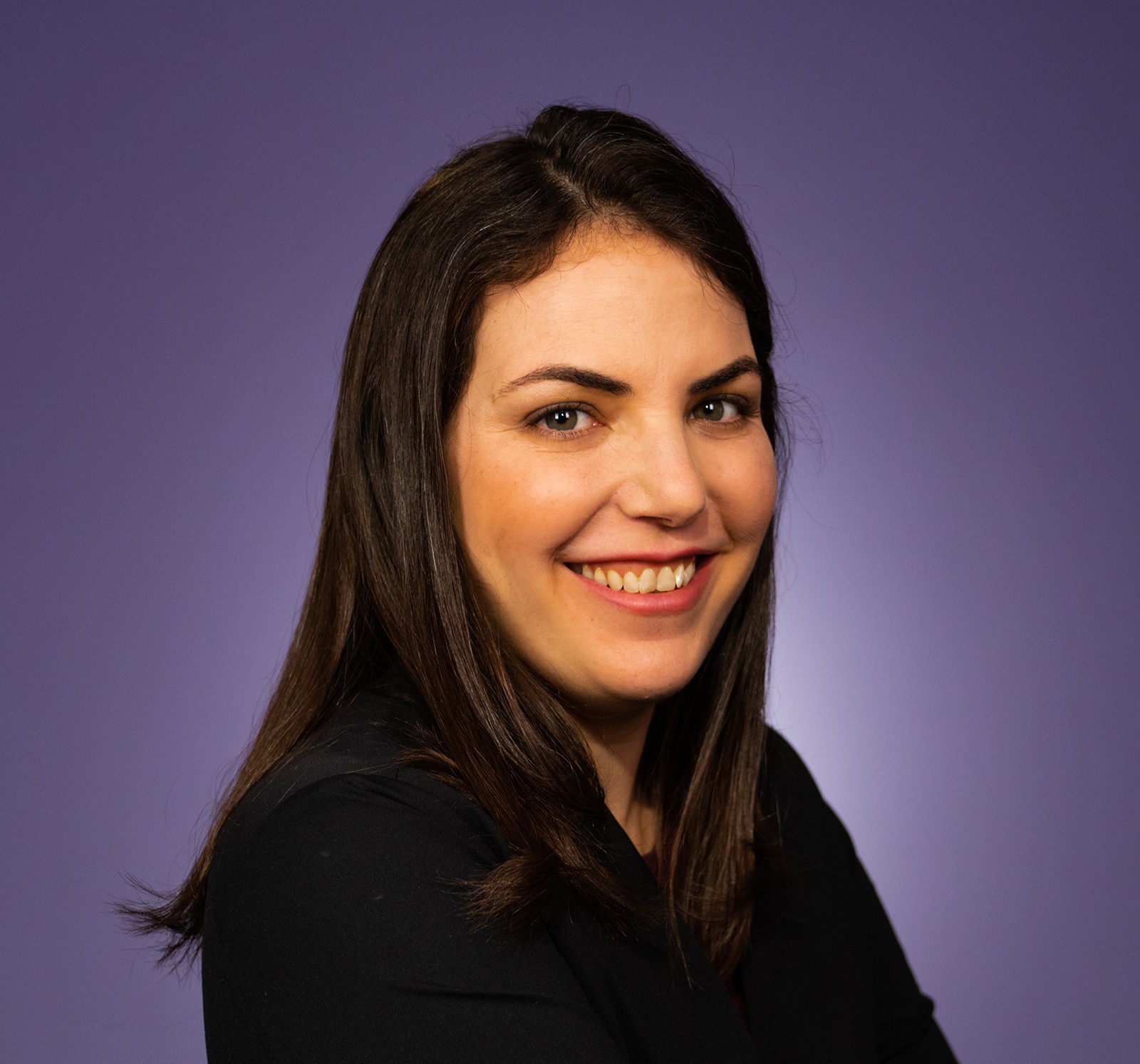 Tali
Startup Advisor
Panel 2: Workflow Software for AM
Tali Rosman started in the AM industry 10 years ago when she joined Stratasys' Strategy & Corporate Development to lead numerous acquisitions and investments in the AM space, as well as key strategic processes.
In 2020 she joined Xerox to lead Elem Additive, Xerox's 3D Printing arm, building it up from the ground up, taking the ElemX printer to market and landing marquee accounts.
Since Oct. 2022 she has been advising early-stage companies on strategy, product roadmap development, and corporate development.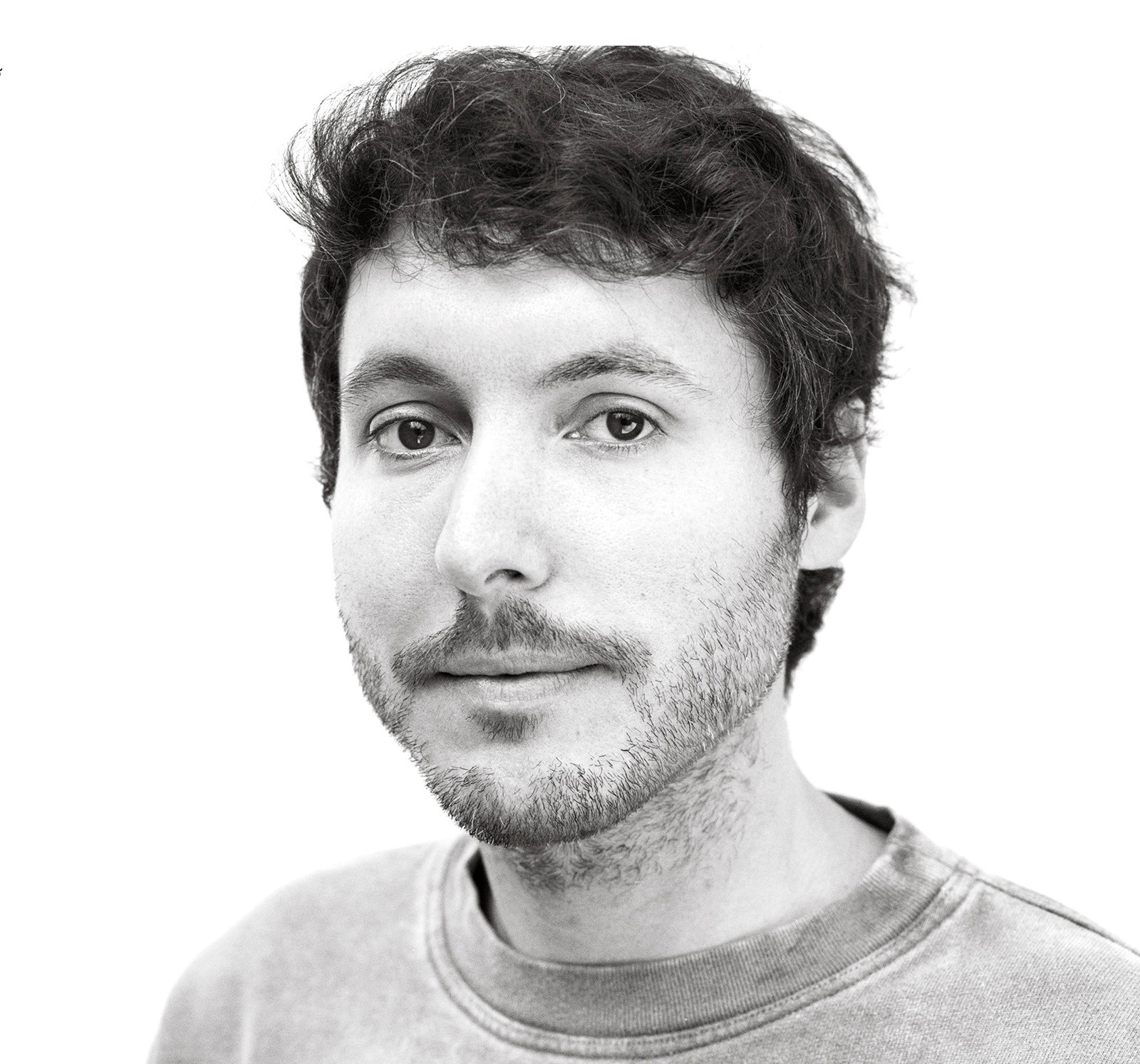 Bradley
Founder and CEO, nTop
Panel 1: Trends & Innovations in AM Software
Bradley Rothenberg is the founder and CEO of nTopology, an engineering software company based in New York City built to enable engineers to design transformative products. nTopology's breakthrough technology unifies geometry and physics into finely tuned digital models, supporting engineers as they collaborate to develop lightweight, optimized parts with the requirements built right in.
Bradley studied architecture at Pratt Institute in Brooklyn, New York, and has been developing computational design tools for advanced manufacturing for the last 10-plus years.
Matthias
Executive Partner, AMPOWER
Panel 1: Market Forecasts: A Roundtable
Matthias leads strategy and business development initiatives at AMPOWER, offering advisory services to AM companies seeking to optimize their global market positioning and go-to-market strategies. As an engineer with hands on AM expertise, Matthias possesses a deep understanding of customer needs and market dynamics. He has executed numerous successful strategy projects with top-tier AM OEMs, leveraging his extensive c-level network within the industry.
Mike
General Manager, DyeMansion North America Inc.
Panel 1: Post-Processing: State of the Art
Based in North America, Mike Schorr, DyeMansion's General Manager of North America, has a long history in 3D-printing and manufacturing through working in various industries – from automotive, aerospace & defense, to consumer goods. Key learnings and studies have helped shaped his knowledge around material development, printing strategies and hacks, and how the right post-processing can enable an application to take off. He knows the needs and high standards of these industries along with what it takes to turn a napkin sketch into a high-volume application.
Ben
CEO, Oqton, Inc.
Panel 2: Workflow Software for AM
Dr. Ben Schrauwen is CEO of Oqton, Inc., a global software company that helps manufacturers increase innovation and efficiency by intelligently automating production. Previously, Dr. Schrauwen was senior director for advanced manufacturing at Autodesk, leading engineering and product management across additive, composites, fabrication, and factory design. Prior to Autodesk, Dr.Schrauwen was a professor in machine learning and robotics at Ghent University where he co-authored more than 200 peer reviewed publications and led several large international research programs. In addition, he started and sold several businesses in the areas of machine learning, simulation, electronics and cloud. Ben Schrauwen holds a doctorate in engineering from Ghent University with an emphasis on digital implementations of machine learning methods, and two Masters degrees in computer science and engineering from Antwerp University and Ghent University.
Duann
Volunteer Advocate, 3MF Consortium
Founder, Bits to Atoms and DfAM Substack
Panel 1: Trends & Innovations in AM Software
Duann Scott is founder of Bits to Atoms along with the DfAM Substack, both focused on design for additive manufacturing.
With over 15 years experience in the additive manufacturing industry at service bureaus, software and hardware companies with roles in business development, partnerships and marketing, Duann has a broad understanding of the opportunities and applications where additive manufacturing makes business sense and how to communicate that value.
From a deep understanding of design for additive manufacturing and material processes through to corporate strategy, investments and acquisitions, Duann has worked with many of the leading companies in the space especially with emerging technologies at the cutting edge of the industry.
It is with this deep knowledge of what it is technically required to take a design to reality (from bits to atoms). Duann as a volunteer advocate for the 3MF consortium, helps to guide and promote its adoption, open bottlenecks and unlock innovation in the additive manufacturing space.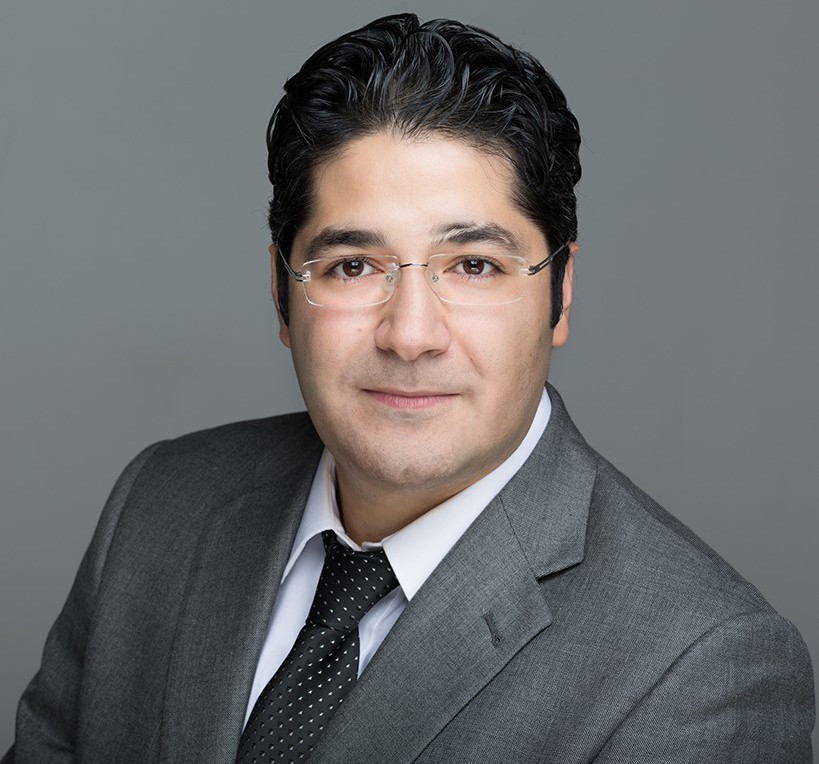 Mohsen
Vice President, Global Advanced Manufacturing Programs, ASTM International
Panel 2: Impact on Compliance: Regulatory Perspective
Dr. Mohsen Seifi is a seasoned professional with over 13 years of experience in advanced manufacturing and business development. He embarked on his journey with ASTM in January 2018 as the Director of Additive Manufacturing Programs. His exceptional leadership and technical expertise propelled him to his current role as the Vice President of Global Advanced Manufacturing Programs in May 2022.
Dr. Seifi currently oversees several pivotal programs, including Additive Manufacturing, Robotics & Autonomous Systems, and Wohlers Associates – a recent addition to ASTM. He directs a proficient team of industry and technical experts in advanced manufacturing-related initiatives.
Beyond his management role at ASTM, Dr. Seifi plays a critical part in accelerating standardization activities across ASTM's various advanced manufacturing technical committees. His key responsibilities involve forging new partnerships and initiatives and developing AM standards-related programs and services across diverse ASTM portfolios.
Prior to joining ASTM, Dr. Seifi successfully managed and prioritized numerous research and business programs, collaborating extensively with government-funded initiatives. His accomplishments in these roles underscore his robust technical acumen and business development skills.
In addition to his duties at ASTM, Dr. Seifi is an Adjunct Faculty at Case Western Reserve University in Ohio, USA, and holds positions on several advisory boards for major advanced manufacturing programs. As a prolific scholar, he has co-authored over 50 peer-reviewed publications, accumulating over 4,000 citations. His extensive experience also encompasses delivering over 100 invited and keynote lectures at various technical meetings, industry events, and government agencies, in addition to chairing numerous conferences and symposia. Recognized for his significant contributions to the field, Dr. Seifi has received a multitude of honors and awards from technical societies.
Matthew
Executive Director for Program Executive Office for Strategic Submarines, US Navy
As of October 2021, Mr. Matthew Sermon is the Executive Director of Program Executive Office, Strategic Submarines. Previously, Mr. Sermon served as the Executive Director for Program Executive Office Columbia Class Submarine and as the Executive Director, Amphibious, Auxiliary and Sealift Office, Program Executive Office, Ships. In his current role, he provides executive leadership to the Columbia Class Submarine acquisition program and the In Service SSBN/SSGN program, while also being assigned responsibility for revitalization of the Submarine Industrial Base. In this portfolio, he provides enterprise leadership for more than 250 acquisition personnel and approximately $130 Billion in acquisition and sustainment programs.
Mr. Sermon entered the Senior Executive Service in February 2019, and has been in federal service for more than 20 years. He has served in a variety of key leadership positions throughout his career, including Deputy Program Manager for the Columbia Class Submarine program (2016-2019), a $100 billion DoD Major Defense Acquisition Program. During his tenure, he led the program through detail design, construction readiness, and significant sustainment planning activities. Before leading the Columbia Class, he was the Deputy Program Manager for the Zumwalt Class Destroyer (2014-2016) during test, trials, and delivery of the lead ship (DDG 1000). Prior to DDG 1000, he was the Deputy Program Manager for International Fleet Support in the Naval Sea Systems Command's Surface Warfare Directorate (2010-2014), where was responsible for the management of more than $5 billion in Foreign Military Sales cases for more than 40 partner nations.
Other previous assignments include Principal Assistant Program Manager in the Support Ships, Boats, and Craft Program Office (PMS 325) in PEO Ships (2007-2010), where he led the $1.1 billion Egyptian Navy Missile Craft project while providing program management expertise for numerous other boat building projects.
Prior to starting in Navy civilian service, Mr. Sermon was a U.S. Navy Surface Warfare Officer (Nuclear). He received his Surface Warfare Officer qualification aboard USS Ramage (DDG 61). Additionally, Mr. Sermon served as nuclear engineering officer aboard USS Dwight D. Eisenhower (CVN 69) before leaving the uniformed Navy in 2004. He is a veteran of Operations Enduring Freedom and Iraqi Freedom.
Scott
Head of A&D Strategy and Innovation, Dassault Systemes
Panel 2: Polymers and Composites for AM
Scott Sevcik leads Aerospace & Defense Strategy and Innovation for Dassault Systemes. In this role, he drives the market strategy for growing A&D business. Sevcik's background, prior to Dassault Systemes, spans the aerospace industry, with roles in System Engineering and Integration at Lockheed Martin and Engineering ,Program Management at United Technologies Aerospace Systems, and Product and Commercial leadership at Stratasys. Products Scott has helped develop or deliver are flying on nearly every modern commercial and business aircraft, as well as in orbit. Many of those parts are 3D printed, owing to Scott's role at Stratasys, where he helped advance the company from prototyping to aerospace manufacturing. Scott holds an MBA and an MS in Aerospace Engineering from San Jose State University and a BS in Aerospace Engineering from Iowa State University.
Oliver
Founder, Principal Consultant, Rethink Additive
Chairperson
Opening of Conference
Intro To Electronics
Intro to Oil, Gas and AM
Panel 1: Oil, Gas and AM: Latest Developments
AMS 2024 Review
Oliver Smith is the founder and principal consultant at Rethink Additive, a dedicated 3D printing consultancy. Prior to this, he has held the position of Senior Innovation consultant at Blueprint and Senior Strategy Manager at Stratasys. With a decade of experience in the 3D printing industry, Oliver has worked with Fortune 500s to start-ups across a number of industries to help define and build their 3D printing innovation strategies.
Having written several books, and presented at many different 3D printing and innovation conferences around the globe, Oliver's approach to 3D printing is to define the business value first, then identify a specific technology solution, because the first thing 3D printing should make for you business is sense.
Yoav
Chairman of the Board and Chief Executive Officer, Nano Dimension
Panel 1: 3D-Printed Electronics: Emerging Markets
Mr. Stern is a seasoned executive with a proven track record of over three decades. He served in executive roles as CEO and Chairman as well as an active hands-on investor in hi-tech companies, specializing in machine vision, fiber optics, defense-tech, communication solutions, aerospace, and homeland security. Mr. Stern spent most of his business career in the United States, running both public and private companies with global operations. He has built and turned around several international corporations, growing them from a few million dollars to hundreds of million dollars in revenue, most of them traded in US public markets and all of them encompassing multi-disciplinary technologies and operations across 3-4 continents.
Among the companies that Mr. Stern has led, some of which he eventually sold, were Wordstar International Inc., Kellstrom Industries Inc., DVTEL Inc., Bogen Corporation, and FiberSensys LLC. Through the development of effective strategies and rigorous execution, Mr. Stern implemented methodologies that resulted in organic growth and generated attractive M&A opportunities for scaling up the businesses, ultimately increasing shareholders' value.
Mr. Stern earned a B.Sc. Degree in Mathematics and Computer Science from TAU, an M.A. in International Relations from NYU, as well as a Diploma in Automation and Mechanical Engineering. He is a Graduate of the IAF Academy, a Lt. Colonel (Ret.), an F-15 fighter pilot, and an ex-D. Squadron Commander.
Tuan
Panel 1: AM Services Roundtable
Tuan TranPham is an experienced #3Dprinting executive who spent last 20+ years working for eight of the largest 3D printing companies, such as Z Corp, 3D Systems, Objet, Stratasys, ARCAM (a GE company), Desktop Metal and AREVO.
Tuan possesses a unique perspective and insight on 3D printing applications, challenges, opportunities, technologies and trends. Tuan is extensively connected within the 3D printing industry and has over 32,701+ LinkedIN followers. He was recently presented a Distinguished INnovator Operators award, known as "the DINO Award" within the 3D Printing Industry.
Tuan earned a Business (Export) Engineering degree from the Danish Technical University (DTU) and gained business experience while working in Denmark, England, Hong Kong, Japan, Vietnam and the United States.
He speaks Danish, English and Vietnamese. Tuan is based in Greater Boston, MA.
Fun fact: He has traveled and completed all "7 Wonders of the World" – both the new and the old ones.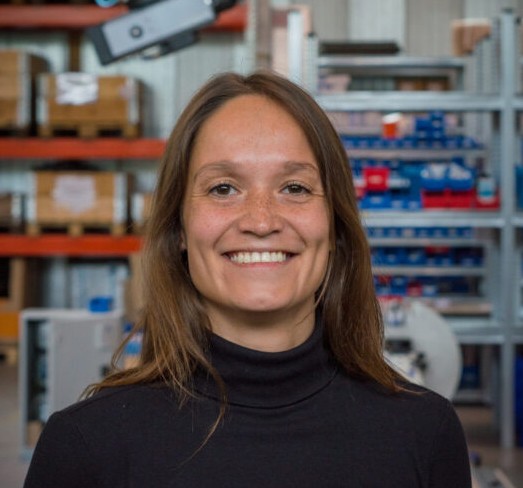 Charléne
CCO, CEAD Group
Panel 2: Automation & Robotic 3D Printing
With a technical background and a strong passion for innovation, Charléne was captivated by the large scale additive manufacturing technology at CEAD. Combined with her skills in marketing and sales, Charléne oversees the commercial strategy of the company. Originally educated in Maritime Engineering at the Technical University Delft, she still loves to spend her free time at sea.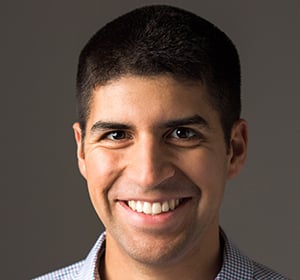 Mike
Founder and CEO, 3Degrees
Panel 1: AM Metal Series Production: Machine and Applications
Dr. Mike Vasquez is a 3D Printing expert specializing in pushing the boundaries of advanced 3D printing technology. He is the Founder and CEO of 3Degrees, a Chicago-based consulting company focused on helping organizations maximize their investment in the technology. Over the past decade he has worked side-by-side with some of the top machine manufacturers, material producers and end users in the industry, consulting with them to identify novel applications, test new materials and develop frameworks to maximize R&D efficiency and boost ROI.
Based on insights gleaned from the consulting, Mike has spun out two additional organizations. First, a software company called TraceAM with the mission to help manufacturers organize and analyze their 3D Printing digital data. In the last year, they have worked with customers such as Air Force Research Lab, Renishaw, Ohio State University and Fabrisonic. The second organization, AMx or Advanced Manufacturing Experience, was created by Mike to to offer an on-ramp for new workers from disadvantaged regions looking to enter the field of Advanced Manufacturing. As voluntary effort designed to give back to the industry and community, the pilot course was run in the West Side of Chicago and with support from America Makes and West Side Forward. In 2022, AMx is hoping to secure funding to branch out to multiple cities and regions.
He completed his PhD in Additive Manufacturing at Loughborough University and received both his Bachelors and Masters from MIT in Materials Science and Engineering. Mike is regularly asked to speak as an expert on the topic of 3D Printing and has given talks at SxSW, the National Association of Attorneys General annual meeting and numerous industry conferences. Mike is the host of 3Degrees Discussions, a weekly podcast where he speaks with the innovators, entrepreneurs, and leaders in the 3D Printing industry. Currently the show has over 65 episodes including interviews from leaders at NASA, Ford and Boeing.
Lakshmi
Engineering Manager, Additive Manufacturing, Baker Hughes
Panel 1: Oil, Gas and AM: Latest Developments
Lakshmi Vendra is Additive Manufacturing Technology Leader at Baker Hughes. In her current role as Engineering Manager, she is responsible for overcoming key challenges to adoption of additive manufacturing as a viable industrial technology. Lakshmi brings 15 years of technical and business experience which includes positions in Research, Engineering, Supply Chain and Operations within Energy sector. She is a recognized expert in applied research and transforming technology into value added commercial products with over 25 publications and conference presentations. She holds a PhD in Mechanical Engineering from North Carolina State University.
Michiel Alting
CEO, UltiMaker
Panel 2: Polymer Series Production: Machines and Materials
Michiel Alting von Geusau is the CEO of UltiMaker, where he leads the company's mission to shape the future of manufacturing and product development. With over two decades of experience driving growth within technology companies, Michiel is a seasoned and results-oriented leader with expertise in business and financial management. He was previously the CEO and CFO of Docdata N.V., where he transformed the company and led its sale to Ingram Micro Commerce & Fulfillment. At Ingram Micro, Michiel was Global President for the business unit Commerce and Lifecycle Services. Throughout his career, Michiel has led the acquisition and seamless integration of multiple companies globally.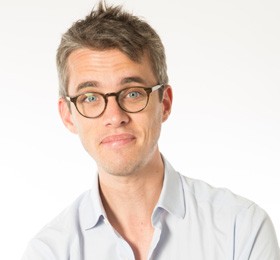 Andre
Founder and CEO, Authentise
Panel 2: Workflow Software for AM
Andre Wegner is founder and CEO of Authentise, a leader in data-driven process automation software for digital manufacturing. He is also the Chair of Digital Manufacturing at Singularity University in Silicon Valley. Andre has spoken at over 200 events on additive manufacturing and the digital thread, and has been quoted in publications such as BBC News, MIT Tech Review, Chicago Tribune, and Bloomberg. Prior to Authentise Andre invested in and supported capital raises of companies in Nigeria and India. Andre is a graduate of St. Andrews University (M.A. – UK), ESSEC (M.Sc. – France) and Singularity University (California).
Samantha
Additive Senior Design Engineer, Joby Aviation
Ian
Vice President, Product & Applications, Fabric8Labs
Panel 1: AM Metal Series Production: Machine and Applications
Ian Winfield is the VP of Product and Applications at Fabric8Labs. He has over fifteen years of experience across nanostructured materials development, composite materials, aerospace, satellite communications, and metal additive manufacturing. Prior to joining Fabric8Labs he was Director, Business Operations for Community Internet at Viasat, Inc., leading the launch of international retail WiFi services to bring high-speed internet to unserved customers. He holds a Masters in Applied Science degree in Materials Science & Engineering from the University of Toronto and an MBA from San Diego State University. He is focused on collaborating with customers and partners to enable new products via Electrochemical Additive Manufacturing (ECAM).
Terry
Head of Advisory Services and Market Intelligence, Wohlers Associates, powered by ASTM International
Panel 1: Market Forecasts: A Roundtable
Terry Wohlers and his team have provided consulting assistance to more than 280 organizations in 27 countries, as well as to nearly 200 companies in the investment community. He has authored 440 books, articles, and technical papers and has given 175 keynote presentations on six continents. He served as a featured speaker in events held at the U.S. White House in 2012 and 2014 and has appeared on many television and radio news programs. Among them are Bloomberg TV, CNBC, CNN, Fox Business, MSNBC, NPR, and Australia's Sky News. He is a principal author of the Wohlers Report, the undisputed industry-leading report on additive manufacturing and 3D printing worldwide for 28 consecutive years. In 2004, he received an Honorary Doctoral Degree from Central University of Technology in Bloemfontein, South Africa. He founded Wohlers Associates, an independent consulting and advisory firm, in 1986. After 35 years, the company was acquired by ASTM International, a non-profit organization.
Robert
CEO, Optomec
Panel 1: 3D-Printed Electronics: Emerging Markets
Previously, Robert was CEO at ParaMatters, a software company providing end to end manufacturing software from design to inspection functionality for additive and subtractive manufacturing, he re-visioned the company to serve a broader base of manufacturing processes, which ultimately led to the purchase by Carbon. Prior to that, Robert co-founded Oqton, which delivered cloud-based, AI-powered manufacturing solutions for factory operations. Before his success with Oqton, Robert held senior leadership positions with Autodesk in the ACG group focused on digital manufacturing solutions, and has held various senior management roles at Accelops, Loglogic and Symantec Corp.
Yoav
Chief Executive Officer, Stratasys
Main Conference Keynote
Panel 2: CEO Roundtable
Yoav Zeif brings broad, global experience in industry transformation to Stratasys, having served in senior leadership roles for both public and private multi-billion-dollar corporations, leading worldwide operations across industries and professional domains. Zeif was President of the Americas Division, Head of Product Offering and Chief Commercial Officer at Netafim, the world's largest micro-irrigation company, from 2013 to 2018. Prior to that, he was Senior Vice President of Products and Marketing at Makhteshim (now Adama Ltd.), a global crop-protection company, where he managed the entire portfolio of products and all global commercial relationships. From 2018 – 2020 Zeif was a partner in the New York office of McKinsey & Company.
Zeif obtained an Executive MBA from the Kellogg School of Management at Northwestern University and a Ph.D. in International Economics from Bar-Ilan University.
Gianni
Founder & CEO, Axtra3D
Gianni Zitelli is the driving force behind Axtra3D, serving as its Founder and Chief Executive Officer. With a dynamic background in engineering and entrepreneurship, Gianni has a notable track record in the additive manufacturing landscape. His entrepreneurial journey boasts successful ventures, including the founding of additive manufacturing startups Nexa3D and Everes, and an engineering firm Thelyn.