Speakers
Christopher
Chairperson, Chief Reinvention Officer, Improvising Careers
Christopher Bishop is a technology futurist, TEDx speaker, LinkedIn Learning instructor, and former IBMer. He is passionate about the power of emerging technologies to positively transform business and culture.
Chris writes and speaks on future technologies including AI, crypto assets, blockchain, augmented and virtual reality, and robotics. He recently recorded a live-action course for LinkedIn Learning called "Future-proofing your data science career" – due to be released in April 2020.
Other notable engagements include a Career Labs Workshop in June 2019 at the Open Data Science Conference in New York City titled "How to succeed at data science jobs that don't exist yet." In addition, Chris co-authored a white paper with MIT Media Lab professor Sandy Pentland titled Blockchain+AI+Human", describing the business possibilities as well as the powerful socio-cultural implications of connecting AI and blockchain.
In September 2018, Chris gave a talk at Accelerate AI, Europe 2018 in London titled "Your brain is too small to manage your business" describing the increasing commoditization of AI. He also moderated a series of Lightning Talks last year at the AR in Action Leadership Summit at the MIT Media Lab and delivered the Closing Keynote at the AI World Forum in Toronto in November 2018.
Sean
Partner, Duane Morris
Panel 3: Regulatory and Legal Trends in Medical 3D Printing
Sean Burke is partner at Duane Morris in their Washington, DC office. Mr. Burke's practice focuses on representation of manufacturers of medical devices in products liability cases across the country, including in consolidated multi-plaintiff matters in both federal court and state courts in California, Illinois, and Tennessee. His experience includes defense of large total joint replacements (hips, knees, ankles, and shoulders) and resurfacings, tissue matrices and patches, fusion plates, and surgical instruments. He has a particular interest and recent focus on additive manufacturing, consulting and advising clients on best practices in the early stages of development to reduce risk of products liability exposure. He has tried medical device cases before juries in both state and federal courts while also handling numerous mediations. He works closely with scientific experts to advance causation and liability defenses in the areas of biomechanical engineering, toxicology, histology, epidemiology, orthopedic surgery and FDA regulations.
He is admitted to practice in the District of Columbia, Pennsylvania and New Jersey as well as six different United States District Courts. Prior to rejoining Duane Morris, Mr. Burke served as law clerk for the Honorable Joel H. Slomsky of the U.S. District Court for the Eastern District of Pennsylvania. He is a magna cum laude graduate of Villanova University School of Law and a cum laude graduate of Catholic University of America.
Nitin
Senior Product Manager, DMG MORI
Panel 3: Large Format Metal Printers
Nitin Chaphalkar is a Sr. Product Manager at DMG MORI and supports the sales of additive and hybrid machines for DMG MORI in USA market. He has been part of the additive manufacturing team at DMG MORI since its inception and has played a key role in developing the additive product portfolio. He has been named inventor on two additive manufacturing patents.
At DMG MORI, Nitin has worked on driving business growth through new market development and product development. Prior to his work in additive manufacturing, Nitin successfully led DMG MORI's initiative in the gear manufacturing market. Nitin has an MBA from Kellogg School of Management, Northwestern University and Master of Science degree from University of California Davis. Aside from his work at DMG MORI, Nitin has been an Advisor to the National Science Foundation's SBIR program for last 14 years for evaluating business proposals from small businesses.
Dror
Chief Business Officer, XJet
Panel 4: New Materials for AM
Dror Danai, XJET Chief Business Officer has more than 20 years of management experience in international business strategy and operations in the 2D and 3D printing industry.
His impressive skillset has enabled him to launch new technological revolutions, having led some of the most important breakthroughs in both classic (2D) and 3D printing. Combining an impressive mixture of capabilities from product design, engineering, global marketing and sales, Dror takes companies from startup stage through to full business maturity.
Before joining XJet, Dror fostered the breakthrough of Scodix Digital Enhancement Printing. His extensive career includes leading former Objet Geometries (later merged with Stratasys) from the early startup stage and into to a global success.
Dror holds a B.Sc. in Industrial Engineering and an MBA, both with Honors, from the Tel-Aviv University and as an officer in the Israeli army was the leader of the supreme military Academy.
Scott
Executive Vice President of Research, SmarTech Analysis
Scott Dunham has served clients in the 3D printing industry for over three years in various market research and analysis positions. As Senior Analyst of SmarTech Analysis, Scott employs an analytic strategy based on the adage of "Aim small, miss small."
Dunham earned his undergraduate degree studying marketing and research at the University of Kentucky in the Gatton School of Business & Economics. He has been a featured speaker at 3D printing conferences around the globe, including 3D Printshow, Additive Disruption, RAPID, and others.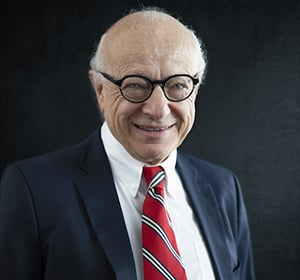 Lawrence
President, SmarTech Analysis
Lawrence Gasman is the founder of SmarTech Markets Publishing and is acknowledged worldwide as an expert on technology forecasting. He has previously founded two other industry analyst firms and has also carried out a wide range of technology assessments in areas ranging from optical networking to advanced materials to augmented reality.
Gautam
Vice President and General Manager, Medical Devices, 3D Systems
Dr. Gautam Gupta is responsible for global business development, operations and quality for the Medical Devices team within 3D Systems' Healthcare Solutions group. He is passionate about innovating technology and processes that enable introduction of powerful new medical devices at an accelerated pace. Dr. Gupta's passion infuses his current role, focused on helping medical device companies bring orthopedic, spine, and cardiovascular products to market more efficiently and effectively through the power of 3D Systems' healthcare additive manufacturing solutions. He joined 3D Systems in 2015 as Vice President, Business Development, Healthcare, and was promoted to Vice President, Global Go To Market, Healthcare in 2019. He was subsequently promoted to General Manager of the Medical Device business in 2020.
Dr. Gupta received his Bachelors in Technology from the Indian Institute of Technology (Kanpur, India) and a Masters in Metallurgical Engineering from the University of Missouri – Rolla. He then received his Ph.D. in Biomedical Engineering from the University of Kentucky and has an MBA from Kellogg School of Management at Northwestern University. After completing his Ph.D., Dr. Gupta joined the orthopedic industry with Biomet working in the biomaterials research group. His research focused on developing surface coating technologies to improve implant performance. He also invented and commercialized a porous metal technology for bone ingrowth using additive manufacturing and was instrumental in bringing several of the first additively manufactured orthopedic devices to market in the US.
Dr. Gupta frequently speaks and writes on his expertise in the medical device industry.
Les
Assistant Professor, Restorative Dentistry, Schulich School of Medicine, Western University
Kalman's research focuses on medical devices & technologies relevant to clinical dentistry, with an emphasis on metal 3D Printing. He has authored over 40 articles, holds two patents, and has translated two technologies. Kalman maintains his position as the founder and President of Research Driven. He is an active member of the Academy of Osseointegration, the International Congress of Oral Implantologists, the Standards Council of Canada and serves on the Board of Directors for the University of Western Ontario Faculty Association and the Canadian Association of Public Health Dentistry. He has been recognized as an Academic Associate Fellow (AAID), Fellow, Master, and Diplomate (ICOI), Fellow (AO), and has been awarded the Schulich Alumni of Distinction Award and most recently the Merck Patients First award.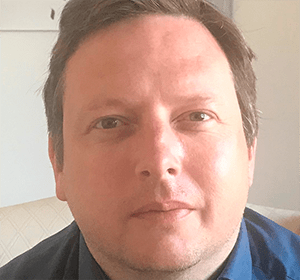 Joris
Executive Editor, 3DPrint.com
Joris Peels is the Editor in Chief of 3DPrint.com. He's been speaking and presenting about 3D Printing for over a decade. Previously Joris was a 3D printing consultant who did market research, competitive intelligence and benchmarking for the 3D printing market. Joris mainly did technical due diligence for VCs and PE funds as well as 3D Printing training for multinationals. Joris also helped develop the go to market of a number of 3D printing firms and helped Fortune 500 companies define their 3D Printing strategy. Additionally, Joris has worked for OEMs, additives companies, polymer companies, metal companies, chemicals companies, service bureaus, software companies, and industrial firms; helping them enter and understand the 3D printing market.
Davide
Senior Analyst, Europe, SmarTech Analysis
Davide Sher is Senior Analyst, 3DP Adoption Studies at SmarTech Markets Publishing and has built an extensive experience as a technology journalist and communication consultant. Davide was born in Milan, Italy and spent 12 years in the United States, where he received his BA from SUNY Stony Brook. He now lives in Milan and collaborates with several 3D printing news portals. He founded 3Dprintingbusiness.directory, currently the largest global directory of 3DP related companies, as well as the leading Italian 3DP news portal Replicatore.it
Albert
Associate Professor of Surgery, Pediatrics and Neurosurgery, Warren Alpert Medical School of Brown University
Panel 4: End-User Hospitals and Clinical Experiences
Albert S. Woo, MD, FACS is a board-certified plastic and reconstructive surgeon who specializes in the treatment of cleft and craniofacial anomalies. This work has led to a particular interest in three dimensional imaging and printing of complex surgical models. He is an Associate Professor of Surgery, Pediatrics and Neurosurgery at The Warren Alpert Medical School of Brown University and serves as the Chief of the Division of Pediatric Plastic Surgery, Director of the Cleft and Craniofacial Center at Hasbro Children's Hospital, and Director of the new Lifespan 3D Printing Laboratory.
Besides medical 3D printing, Dr. Woo's clinical interests include the surgical treatment of patients with craniosynostosis, complex and syndromic craniofacial abnormalities, and cleft deformities. In particular, he is internationally recognized as an expert in cleft palate repair, after having developed a new surgical technique for this procedure. He is also a nationally recognized for his expertise in Endoscopic Craniosynostosis Surgery, with numerous papers and national presentations on the subject. With more than 70 peer-reviewed publications, numerous chapters and a book, Dr. Woo remains committed not only to clinical excellence but also to advancing research in the treatment of craniofacial anomalies.
Dr. Woo currently is a member of numerous societies including the American College of Surgeons, the American Society of Maxillofacial Surgeons, the American Cleft Palate-Craniofacial Association, the American Association of Plastic Surgeons, and the American Society of Plastic Surgeons. He is the recipient of numerous awards, including recognition by Best Doctors in America since 2011 and Castle Connolly's Top Doctors.