Speakers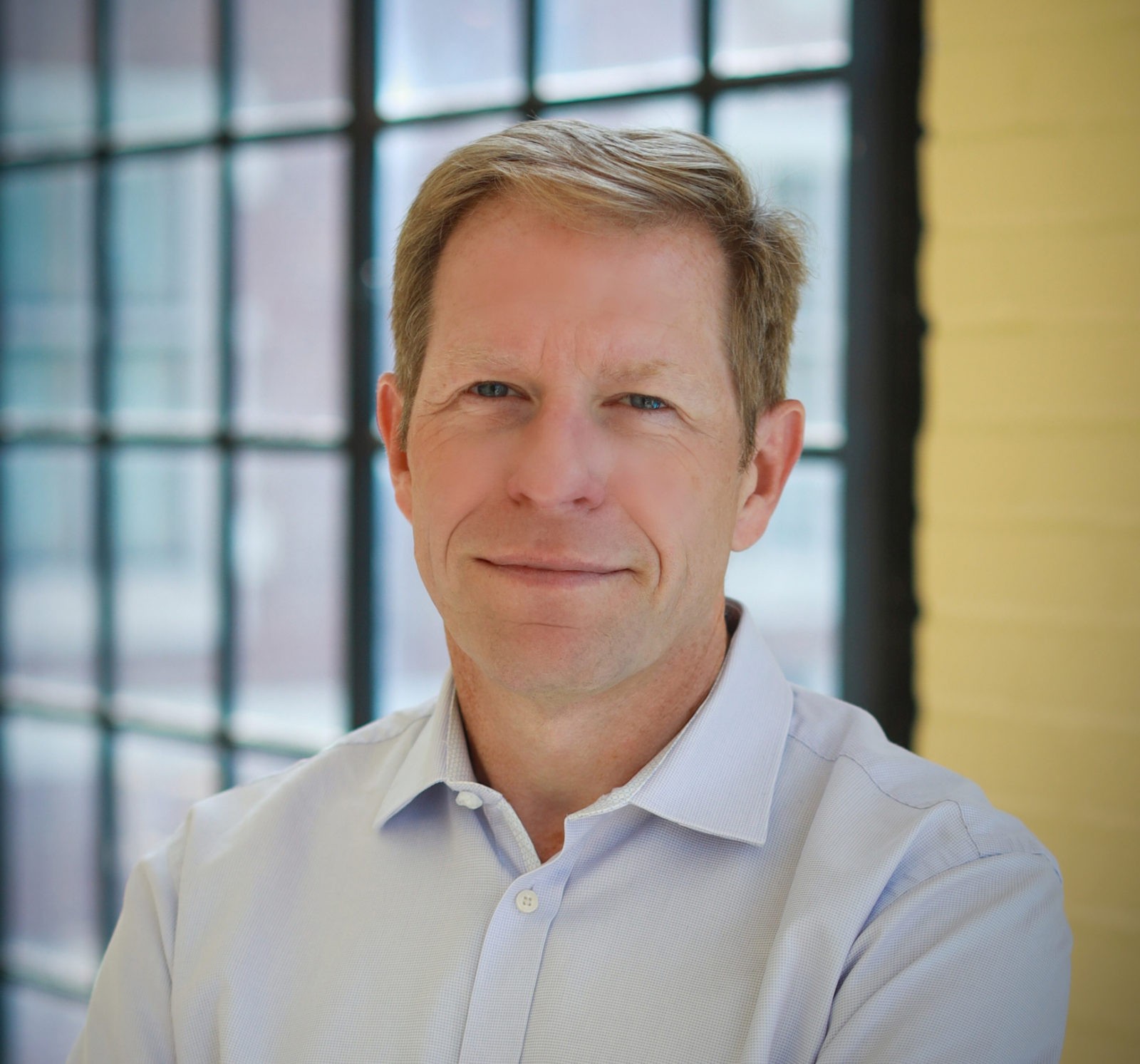 John
Founder, The Barnes Global Advisors
CEO, Metal Powder Works
John has a 25+ year career in product development and aerospace with Honeywell, Lockheed Martin Skunk Works™, Australia's CSIRO, and Arconic (formerly Alcoa and RTI International Metals). He's been involved in metal additive manufacturing throughout this career beginning in the late 1990s where he was part of the Sandia National Labs LENS™ CRADA. Since then, he has been in and around AM working both technical and business cases for implementation and development efforts in materials, powders, processing, and printing to mature the technology for applications. John is recognized internationally for contributions to additive manufacturing, product development, and leadership in engineering. His groups boast world firsts in medical, therapeutic, and aerospace additive manufacturing. John is a Materials Engineer by background but has developed expertise in manufacturing, airframe structures, gas turbines and low observables. He is currently an Adjunct Professor at RMIT University, and an Adjunct Senior Research Fellow at Monash University, both in Melbourne, Australia. In 2014, he was Purdue University's Materials Engineer of the Year, and in 2017, he was invited to join the Additive Manufacturing Technical Community as a SME Advisor based upon active industry contributions, reputation, and personal commitment to expand the use of additive manufacturing.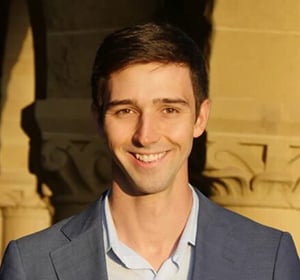 Tyler
General Partner, Asimov Ventures
Tyler is a Neuroscience PhD student at Stanford University and a General Partner at Asimov Ventures. At Asimov Ventures, Tyler has invested in more than 20 startups across 3D printing, robotics, and frontier tech, including Additive Orthopaedics, Sadako, Ghost Robotics, and Kiwi. As a writer and analyst, he has been featured in Bloomberg, TechCrunch, GigaOm, Wohlers Report, and Computer World, and has chaired or keynoted at more than twenty international conferences, including Inside 3D Printing and RoboUniverse. His scientific work has been published in Cell and Scientific Reports. Tyler received a B.S. in Applied Mathematics and Economics at Brown University and grew up on Mercer Island in Washington State.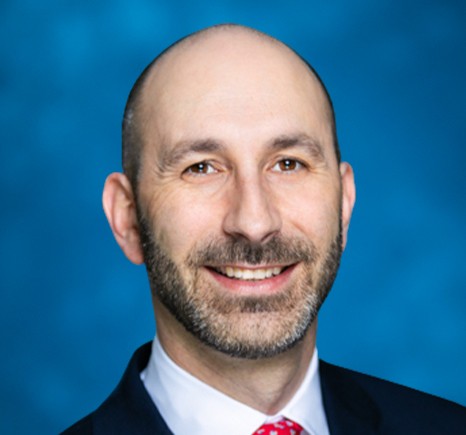 Stephen
Managing Director and Co-Head of the Electronics & Industrial Technology Team, Stifel
Stephen joined Stifel in 2017 and is a Managing Director and Co-Head of the Electronics & Industrial Technology team within Stifel's Global Technology Group. He has over 20 years of investment banking experience and specializes in advising clients within the 3D printing, digital manufacturing, factory, warehouse automation, digital and packaging print, technology reseller, integration, and distribution sectors.
Prior to joining Stifel, he worked at Citigroup as an investment banker in both the Global Industrial Group, Global Transportation Group, and as a workout specialist in Citigroup's North American Substandard & Non-Performing Loan Workout Group. Stephen began his career at Arthur Andersen in corporate restructuring.
Frank
Founder and Managing Partner, HZG Group
Frank Carsten Herzog is founder and managing partner of HZG Group, to which he brings his know-how, industry expertise, network, and passion for technology from more than 25 years of industry experience. The Group's aim is to support start-up teams on the way bringing their innovations successfully to a broad market.
In 2000, Frank Carsten Herzog and his wife Kerstin Herzog founded Concept Laser based on their own research work and developed it into a technology and innovation leader in the field of metal 3D printing. The subsequent majority shareholding by global corporation General Electric secured the company's technological leadership and accelerated its access to global markets.
Frank Carsten Herzog is involved on a voluntary basis as the main initiator of the "Forschungs- & Anwendungszentrums für digitale Zukunftstechnologien" (FADZ) in Lichtenfels/Oberfranken. He is also involved in the Fraunhofer ILT Board of Trustees and is a member of the "Additive Manufacturing" expert committee of the Bavarian State Government's "Masterplan Bayern Digital II". Frank Carsten Herzog has patented more than 120 inventions over the last 20 years. This has resulted in more than 450 individual patent applications or respective patents, the large majority of which is currently still active and used in products.
For his achievements as an inventor and entrepreneur, Frank Carsten Herzog has received a number of awards, including "European CEO of the Year Additive Manufacturing" and the Inclusion in the circle of the best at "Deutscher Zukunftspreis" of the German Federal President.
Kenneth
Founder, Sciperio Inc.
Kenneth Church, Ph.D., is the founder of Sciperio Inc., a research company for advanced innovation. Sciperio has worked and developed in a wide range of technical areas to include electronics, antennas, tissue engineering, water, and sensors. Funding for these efforts has come from a variety of private and government entities. Technologies and companies have spun out of Sciperio which include nScrypt (a capital equipment company) and VaxDesign (a rapid vaccine test company). In addition to working with Sciperio, he is on the board of directors for nScrypt. He is a Trustee for the 1213 Charitable Trust (a non-profit organization for disadvantaged children), and he is a Research Professor at the University of Texas-El Paso. His research interests have been broad and have reached into lasers, optics, and the various ways in which they interact with different materials, various water technologies, novel antenna designs, and optimization, novel and conformal electronic devices and processes, and tissue-engineered materials and processes. Dr. Church has managed numerous R&D projects funded by the Defense Advanced Research Projects Agency (DARPA), the National Science Foundation (NSF), the U.S. Air Force, the U.S. Navy, the U.S. Army, the Department of Justice, Missile Defense Agency (MDA), OCAST, National Institutes of Health (NIH) and various private institutions. Dr. Church earned a BS in both Physics and Electrical Engineering from Oklahoma Christian University of Science and Arts and an M.S. and Ph.D. in Electrical Engineering from Oklahoma State University. Dr. Church has more than 75 publications & 50 presentations and 12 patents or patents pending.
Joseph
CEO, Additive Manufacturing Technologies
Joseph is Founder and CEO of AMT, a world leader in the development and commercialisation of digital Post Production systems for additive manufacturing.
Graduating with an MEng in Material Sciences and Engineering from the University of Sheffield, UK, Joseph embarked on a decade long career in traditional manufacturing. First as a Metallurgist at Arconic (The multinational metals manufacturing company) before moving into Six Sigma Process improvement and Operational management roles in the USA and Hungary. Immediately prior to founding AMT Joseph was Head of Sales and Marketing at an Aerospace SME responsible for strategically growing the business.
AMT is a 3D Printing technology company dedicated to unlocking 3D Printing as a viable alternative to traditional manufacturing. AMT was founded by CEO Joseph Crabtree in 2017, following his decade long experience in the traditional manufacturing industries, and now employees over 100 people in the UK, Hungary, the USA, and Taiwan.
AMT has developed an automated post-production technology platform called PostPro®. PostPro® automates the manual and costly steps associated with legacy additive 1.0 'low volume & prototyping' post processing and enables functional 'high-volume end-use parts' production from 3D Printers. PostPro delivers an order of magnitude improvement in cost, quality, safety and throughput in manufacturing of 3D Printed parts.
James
Co-Founder & CEO, Seurat
James holds an MS in Mechanical Engineering from Stanford University with a focus on energy systems and high-temperature gas dynamics, and a BS degree in Mechanical Engineering from Santa Clara University. He has co-authored 83 patents and 13 academic publications in the fields of additive manufacturing and power generation.
Prior to founding Seurat, James was at Lawrence Livermore National Laboratory where he worked on the Laser Inertial Fusion Energy project, and co-invented and developed the core of Seurat's breakthrough technology in Additive Manufacturing.
Mark
Business Development Manager, Lincoln Electric Additive Solutions
Mark Douglass is the Business Development Manager for Lincoln Electric Additive Solutions, responsible for overseeing sales, marketing, strategic commercial and technical partnerships, and mergers & acquisitions (M&A); previous to this role he was a member of Lincoln Electric's strategy and M&A team. Prior to Lincoln Electric, he was Vice President, Senior Equity Analyst for Longbow Research, a sell-side equity research firm, focusing on industrial manufacturing technology companies. Preceding his Wall Street tenure, he was an advanced manufacturing engineer specializing in laser materials processing for automotive and other industries. He holds a B.S. and M.S. in Mechanical Engineering from the University of Illinois at Urbana-Champaign and a Ph.D. in Mechanical Engineering from the University of Michigan at Ann Arbor. He also holds the Chartered Financial Analyst® (CFA) designation.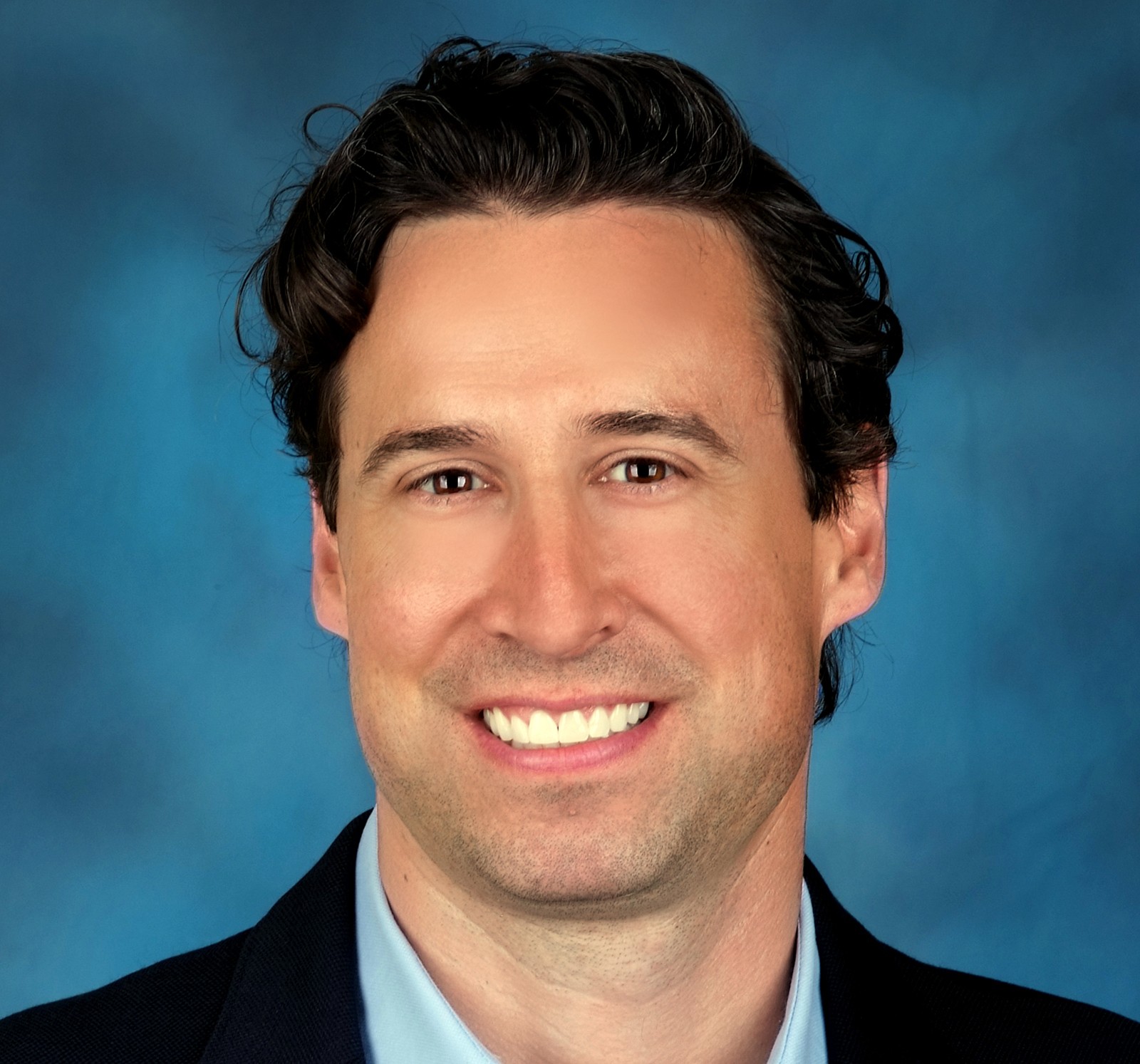 Bryan
Managing Director, Global Technology Group, STIFEL
Bryan Dow is a Managing Director in Stifel's Global Technology Group where he Co-Leads the Electronics and Industrial Technologies Investment Banking practice. Bryan has over 17 years of Investment Banking experience specializing in Mergers & Acquisitions, Private Equity and Equity Capital Markets for disruptive businesses in advanced manufacturing, industrial software, IoT, and emerging technologies, such as 3D printing and drones. Bryan joined Stifel through its 2019 acquisition of Mooreland Partners where he was a Partner. Prior to joining Mooreland in 2013, Bryan was Head of the Clean Energy and Industrial Technology Investment Banking Group at ThinkEquity, where he advised clients on a range of transactions. Previously, he was also a member of the Technology Investment Banking Group at Needham & Company. Bryan earned a B.S. in Finance and Management Information Systems from the Leavey School of Business, Santa Clara University.
Scott
Executive Vice President of Research, SmarTech Analysis
Scott Dunham is Executive Vice President of Research at SmarTech Analysis. He has authored dozens of in-depth market research studies on various aspects of the 3D printing industry, giving him one of the widest perspectives on the technology in the world. He has spoken at many prestigious events and is regularly consulted and cited by industry leading companies.
Many leading OEMs and multinationals rely on Scott's 3dp/am market data, forecasts and insights.
With a decade devoted to 3D printing market research, Scott brings to SmarTech expertise in identifying opportunities in the 3D printing industry and years of research experience in the areas of advanced manufacturing and 3D printing.
Scott holds a BA in Marketing & Research from the University of Kentucky's Gatton School of Business and Economics.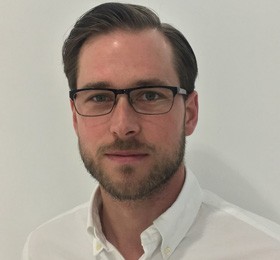 Ben
Vice President, Carpenter Additive
Ben Ferrar was appointed Vice President of Carpenter Additive in April 2019. In this role, he is responsible for the overall strategic leadership of the Carpenter Additive business unit, a vertically integrated Additive Manufacturing (AM) partner providing complete "end-to-end" solutions to accelerate materials innovation.. Ben is driving Carpenter Additive's global commercial strategy and delivering novel solutions to facilitate AM industrialization.
Ben brings over 14 years' experience in the metal AM industry, with extensive experience in AM system and application development. Prior to his current role, Ben was the Chief Operating Officer of LPW Technology Ltd., which Carpenter Technology acquired in October of 2018. Other roles include responsible for the design and development of Additive Manufacturing Systems at Renishaw plc.
Ben is committed to expanding the knowledgebase of metal AM to drive adoption of the technology. Ben believes developing the metal AM supply chain to ensure economic and long term sustainability of the industry.
Ben earned his Master of Engineering (MEng) Mechanical Engineering from The University of Liverpool and has continued to volunteer at the university in his role on the Industrial Liaison Board. In addition to this, Ben has supervised over 50 undergraduate and post-graduate projects in the AM arena and feels that the development of the next generation of engineers and material scientists is critical to the success of Additive Manufacturing.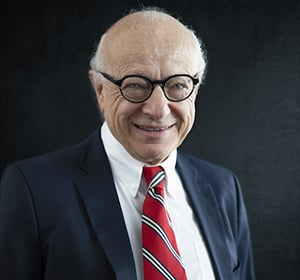 Lawrence
President, SmarTech Analysis
Lawrence Gasman is the founder of SmarTech Markets Publishing and is acknowledged worldwide as an expert on technology forecasting. He has previously founded two other industry analyst firms and has also carried out a wide range of technology assessments in areas ranging from optical networking to advanced materials to augmented reality.
Harshil
Chief Executive Officer & Founder, Dyndrite
Inventor, engineer and mathematician, with degrees in pure mathematics and mechanical engineering from UC Berkeley, Harshil leads the Dyndrite team with a vision of how modern software will transform additive manufacturing.
Jason
Executive Director, ASTRO America
Responsible for overseeing ASTRO America staff and administering day-to-day operations, Jason ensures government-sponsored research remains on-budget and on-schedule. He has extensive experience in defense industrial base policy, public-private partnerships, intelligence, cyber security, and foreign affairs. While serving in the Pentagon, he contributed to the establishment of the first four Defense Manufacturing Institutes (Manufacture USA), the Industrial Base Analysis and Sustainment (IBAS) program, and served as Executive Secretary for the Defense Production Act Committee, coordinating across multiple agencies on actions to safeguard and strengthen essential national defense supply chains.
Previously, Jason held a career human intelligence position at the Defense Intelligence Agency and was appointed by the White House as a Senior Foreign Affairs Officer at the Department of State. As an Army Intelligence Officer, he deployed to both Afghanistan and Iraq and served at the Defense Intelligence Agency as a Defense Attaché (Reserves) for more than a decade. He holds a Strategic Intelligence graduate diploma from the National Intelligence University, an undergraduate degree in Government from Georgetown University, and spent 12 months studying at the American University in Cairo, Egypt.
Christian
Managing Director, Head of Industrial Technology and Aerospace/Defense Investment Banking, BNP Paribas
Christian Hartenberger is the Head of Industrial Technology and Aerospace/Defense investment banking with BNP Paribas in New York. He specializes in M&A, equity and debt capital markets transactions and private placements across the Additive/Advanced Manufacturing, Security, Aerospace and Defense sectors.
Christian has been advising clients in the Additive Manufacturing space since the early days of investment banking activity in the sector, including some of the early IPOs in the space.
Prior to BNP Paribas, Christian held a similar position with Credit Suisse First Boston in New York for fifteen years, where he built and led that firm's Additive Manufacturing practice.
Arno
Managing Partner, AM Ventures
Arno Held is Managing Partner of AM Ventures and specializes on the firm's ecosystem, as well as its global footprint and organizational growth. He started AM Ventures together with Johann Oberhofer in 2014. In total, Arno has more than 23 years of experience in industrial laser and manufacturing technologies and spent more than half of this time in the world of industrial 3D printing.
Since founding AM Ventures, Arno has been instrumental in building the AM Ventures team that has scouted more than 2,500 3D printing startups all over the world, conducted more than 35 rounds, built a €100m VC fund and today holds a portfolio of 17+ shareholdings in 6 countries on 3 continents.
Arno holds a diploma degree in industrial engineering and management from the University of Applied Sciences Karlsruhe (Germany) as well as an international executive MBA from the University of St. Gallen (Switzerland). Arno completed his studies in Shanghai, China and Cape Town, South Africa.
Stephen
Editor in Chief, DEVELOP3D
As Editor-in-Chief, Stephen's role covers the online space and the magazines. A mix of interviewing designers for in-depth features, and hunting for the latest industry news keeps him busy.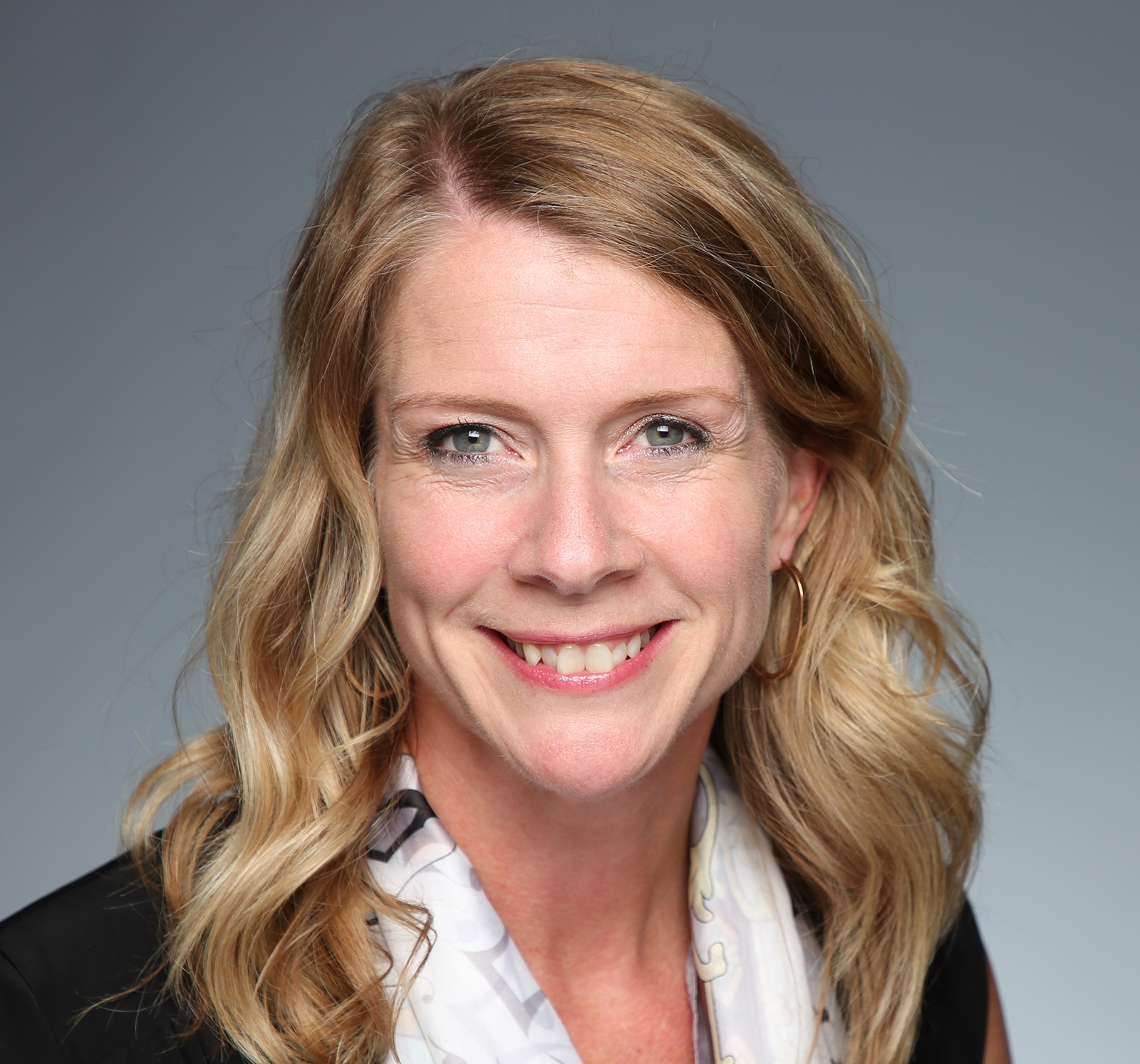 Debbie
Principal, Converge Consulting Group
Debbie Holton is a business development, industry engagement, and marketplace expert with a proven track record of growing revenue, impact, and results in the manufacturing technology space. As Principal at Converge Consulting Group, she helps companies win the race for digital advantage via strategy development, industry engagement, technology trends, creative business models and custom solutions.
She is known as a change agent who champions new projects and fosters an organizational climate that seeks and supports innovation. She has strong technical knowledge on industry needs and cultivates strong relationships with leaders of companies, industry groups, and government agencies where her input is sought out and respected.
Holton has previously served as President of Metrix, an ASME company – a revolutionary startup – pioneering virtual events and digital engagement in advanced technologies. She launched successful strategies, new products, M&A and partnerships as Managing Director of Industry Events at ASME and as Vice President of Events and Industry Strategy at the Society of Manufacturing Engineers (SME). She also served as the Acting Director of Technology Transition at America Makes.
She has been recognized as a Notable Woman in Manufacturing, an America Makes Ambassador, and a Top Influencer in 3D Printing.
She holds a Bachelor of Arts degree from the University of Michigan and a Master of Business Administration degree with Distinction from the University's Ross School of Business.
Adam
Founder & CEO, Uniformity Labs
Adam is an entrepreneur and scientist focused on the commercialization of breakthrough technologies in the physical sciences and novel materials.
He is a founder and CEO of Uniformity Labs, a rapidly growing additive manufacturing materials, printing, and software company born out of IP conceived and developed by himself and Princeton professor Salvatore Torquato. He has led technical and business teams at venture backed high-tech startups developing novel thermoelectric, photonic, and phononic materials.
Adam is the author of several materials and manufacturing processes patents, including on the topics of granular media density enhancement, additive manufacturing print processes, thermoelectric design and production, and phononic attenuation.
He earned his Ph.D. in Theoretical Chemistry from Princeton University, where he was awarded a Charlotte Elizabeth Proctor Honorific Fellowship and the Ray Grimm Memorial Prize in Computational Physics. Adam obtained his bachelor's degree at Princeton University (cum laude) in Physics, with minors in Materials Science and Applied Mathematics.
Gordy
Vice President - Sales, Ascentium Capital
Troy
Senior Research Analyst, Lake Street Capital Markets, LLC
Troy serves as a Senior Research Analyst with expertise in high-growth technology stocks. He has over two decades of equity research experience following sectors such as 3D printing, unmanned aircraft, robotics, optical components, networking equipment, and RFID. Before joining Lake Street, Troy was a Senior Research Analyst at Piper Sandler for 15 years. He also worked at ThinkEquity Partners and RBC Capital Markets. Prior to his career in equity research, he worked as a Futures and Options Administrator at Cargill and spent six years in the Navy. Troy earned a BA degree from the University of Minnesota – Carlson School of Management. He is a CFA charterholder.
Humna
CEO + Founder, ASTRO Mechanical Testing Laboratory
Panel 2: The Industrialization of Additive for Aerospace
Humna Khan has worked in the Aerospace & Defense industry for two decades, serving in the space sector for payload development, vehicle engineering and launch activities, with a focus on failure analysis. Her previous role was in the U.S. Civilian Air Force Services leading the qualification of flight-critical hardware for rockets delivering NRO missions, guiding the DoD and DCMA. Prior to this, Humna was the Program Manager for the NASA Process Control Program for the Office of Safety and Mission Assurance. She also served as the youngest Associate Professor at the School of Engineering at Cal State LA.
Humna holds five degrees in Engineering and Business disciplines. She holds post-grad in Strategic Business Development and is a Six Sigma Black Belt for Lean Production. On her free time, she is on the NASA CubeQuest Team, where she developed a minisat capable of achieving lunar orbit that launched aboard the Artemis I mission.
Currently Humna is the CEO+Founder of ASTRO Mechanical Testing Laboratory – working closely with industry leaders to determine characteristic of 3D printed metal alloys and composites. She is also the COO of MIMO Technik – an AM company that builds production flight hardware for OEMs and new space companies. Humna aims to push the boundaries of the AM sector – from industry specifications, post-processing development, material characterization, and the consolidation of complex geometries. Ask her about her speciality, hyper-fast qualification and certification.
Alex
Industry Consultant, Additive Economics
Alex Kingsbury is a well-known technical expert and social commentator on all things 3D Printing. Alex has worked in additive manufacturing in technology leadership roles for over ten years, having previously served as a Research Leader of Additive Manufacturing at CSIRO, and as an Additive Manufacturing Industry Fellow at RMIT University.
For the last seven years Alex has maintained Additive Economics, a private consultancy, to provide expert, strategic advice to investment firms, company boards, and government agencies on the commercialisation of and investment in advanced manufacturing technologies. A regular in the media, Alex co-hosts a live-streamed additive manufacturing news show and co-hosts a podcast on finance in additive manufacturing. Alex is a Graduate of the Australian Institute of Company Directors and holds a Bachelor of Engineering from RMIT University.
Ivan
Founder and CEO, Morf3D Inc.
A change-maker in the Additive Manufacturing industry, Ivan Madera's experience as an entrepreneur and executive leads him to invest in innovation. As the founder and CEO of Morf3D Inc – a thriving AM start-up within the fast-paced aerospace industry created in 2015– Ivan's vision extends beyond Morf3d's increasing footprint in Los Angeles. His company's products have landed on the moon, orbited the earth, and strengthened the designs of customers like Boeing, Raytheon, Northrup Grumman and Collins Aerospace. Their unrivaled value begins with skilled engineering design and expert production then ends with strong, dependable customer communication.
Stephan
Associate Consultant, Wohlers Associates, ASTM International
Coming from 12 years in the IT sector and 17 years in construction with emphasis on Additive Construction, Stephan's specialty is construction digitization and leading disruptive innovative technology adoption. As part of the Wohlers Associates team, Stephan advises global corporations and entrepreneurial establishments successfully implement the means necessary to transform business operations and be disruptive players in Construction. In addition to his advisory/consultancy role, he is currently leading International Additive Construction Standard initiatives with JG80 under ISO/ASTM and as vice chair of ASTM's F42.07.07. sub-section.
About Wohlers Associates (acquired by ASTM):
Wohlers Associates is an independent advisory firm with more than 30 years of experience in technical and strategic consulting on the new developments and trends in rapid product development and additive manufacturing.
The company assists with organizational strategy and direction, partnership opportunities, mergers and acquisitions, product positioning, and competitive issues. It also provides advice on growth trends and what the future holds. Wohlers Associates has worked with many of the biggest names in the industry.
About ASTM:
For almost 125 years, ASTM has been well known as one of the world's largest and most established standards creating organizations. Today, ASTM also offers a wide range of products and services that go well beyond standards: training, proficiency testing, certification and the new portal service Compass. These offerings significantly enhance the benefits ASTM provides to its stakeholders worldwide.
Lauralyn
Chief Geek, MfgGeek, LLC
Lauralyn McDaniel is an industry and application facilitator, strategist, market developer, convener, connector, researcher, and technology translator supporting the manufacturing community. A recognized leader with over 20 years of experience in additive manufacturing, micromanufacturing, and nanotechnology, she is active in the industry and serves as Vice Chair of the America Makes & ANSI Additive Manufacturing Standards Collaborative (AMSC) and as co-chair of the Medical Workgroup. McDaniel has also participated in the DICOM WG-17 3D Manufacturing, RSNA 3D Printing SIG, and ASTM F42 Executive Committee. She received the America Makes Ambassador designation in 2018, was named the 3D Printing Industry Community Advocate of the Year in 2019, and received an ASTM Distinguished Service Award in 2023.
McDaniel is a regular speaker at 3D printing events and written several articles on challenges to expanding the application of AM/3DP, workforce and standards needed to support the technology, and trends in the community. She has also served as editor of the ASME Medical AM/3DP Year in Review and the Aerospace AM/3DP Year in Review as well as http://AdditiveManufacturing.com
She holds a BA from Oakland University and an MBA from the University of Notre Dame.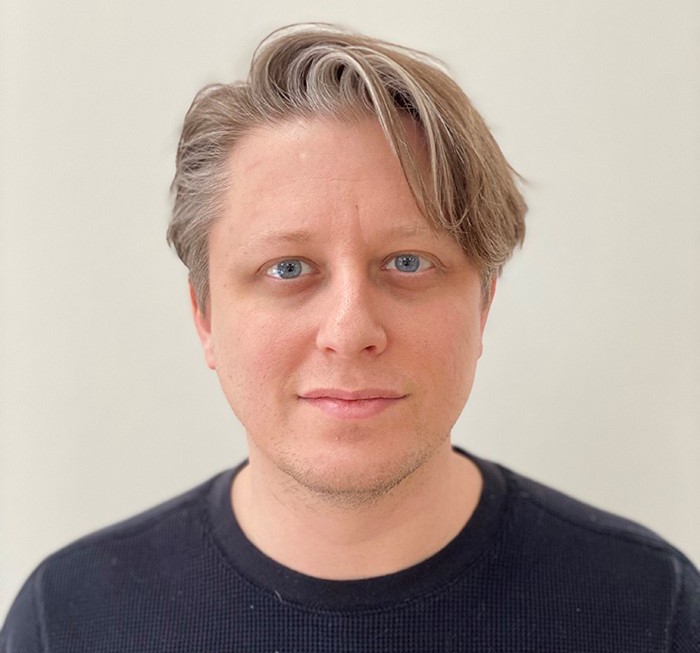 Michael
Editor in Chief, 3DPrint.com
Editor-in-Chief of 3DPrint.com Michael Molitch-Hou has been covering the additive manufacturing industry day in and day out for the past decade. He worked his way up from senior writer at 3D Printing Industry to Editor before transitioning to engineering.com, where he oversaw the 3D Printing news division while covering emerging technologies in CAD and construction. Now, Michael is dedicated to ensuring that 3DPrint.com remains the leading source for actionable intelligence related to 3D printing technology and the larger AM industry.
Kristin
President, Women in 3D Printing
Bringing years of experience in 3D printing, Kristin Mulherin leads Nexa3D's powder bed business with the launch of the QLS 820 production SLS system. She is also the President of non-profit Women in 3D Printing. Prior to this, she was the Founder of AM-Cubed, a consultancy dedicated to the commercialization of 3D printing and additive manufacturing, and held go-to-market leadership roles at HP, Dyndrite, Thermo Fisher Scientific, and LPW Carpenter Additive. She began her career as an engineer at Northrop Grumman. Kristin holds a Master's degree in Materials Science & Engineering from UCLA and an MBA from the University of Southern California (USC).
Neal
President, ASTRO America
Co-Founder of ASTRO America, Neal develops and oversees implementation of the long term strategic vision of the organization, in concert with other members of the Board of Directors, which he chairs. He draws on 20 years of experience in the national security and manufacturing fields, including roles as Director of Manufacturing at the U.S. Department of Defense, advisor to two U.S. Secretaries of Commerce and three U.S. Senators.
At the Pentagon, he led Manufacturing Technology and Defense Production programs, and was awarded the Exceptional Civilian Service medal, and Secretary of Defense Award for Excellence. His medal citation credited him for launching key Defense initiatives, such as the Manufacturing USA pilot institute and Defense Production Act Committee. A renowned manufacturing expert, he has testified to Congress and supported standards bodies (video, video). He also served as a guest researcher at the Army Research Lab. In the corporate world, he has held various R&D leadership roles, including Vice President at 3D Systems, and senior technical leader at General Electric.
Today, Neal also serves on the Board of Directors of the Advanced Robotics Manufacturing institute.
Greg
Advanced Manufacturing Expert, 3D Printing Advocate, Application Engineer, Xometry
Greg Paulsen leads the Applications Engineering Team at Xometry, working directly with customers on unique projects and sharing the capabilities of Xometry's digital manufacturing platform. He's an expert in all things manufacturing, from 3D printing to CNC machining, to injection molding and beyond. His passion lies in helping Xometry customers design for manufacturing and get the most out of their projects.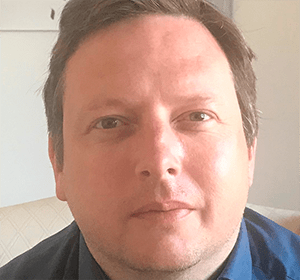 Joris
Executive Editor, 3DPrint.com and VP Consulting, SmarTech Analysis
Chairperson
Since 2017 Joris Peels has worked with 3DPrint.com, first as Editor-in-Chief, and now as Executive Editor. Joris is also VP Consulting, SmarTech Analysis, sister company of 3DPrint.com.
Joris is a Netherlands-based 3D printing consultant for strategy, business development and marketing in Additive Manufacturing. Joris performs technical due diligence, market research and competitive analysis for consultants, analysts, multinationals, VC's, PE and hedge funds.
Joris has worked in 3D printing for more than a dozen years, for Shapeways, Materialise, Formlabs, Ultimaker, HP and others. Joris lives, eats, sleeps and dreams 3D Printing and tries to give a dose of realism and truth to the hype surrounding 3D printing.
Adam
Senior Manager of Digital Content Strategy, Additive Manufacturing
Contributing over 20yrs of hands-on experience with global manufacturing, 3D design engineering, business development, and digital content. Adam began his career in engineering at TI Automotive as a CAD designer for the global automotive and aerospace industry. He then contributed a decade of business development and campaign management at worldwide metrology industry leaders FARO Technologies and Creaform.
Adam received an M.B.A. from Concordia University in 2015. From 2015-2020 he established successful brand and market growth in North America for the additive manufacturing pioneer EOS.
Adam is recognized as an active servant leader, influencer, and proponent for connecting the 3D, CAD, and advanced manufacturing global community.
Danny
Principal, NewCap Partners, Inc.
For the last 17 years, Danny has been advising business owners, shareholders, corporate board and investors in matters relating to mergers and acquisitions, corporate development, financial analysis and valuation for NewCap Partners. Danny has mergers and acquisitions experience across a broad base of industry sectors including: composite materials, aerospace and defense, healthcare, manufacturing, specialty retail, consumer products and logistics. Attached is a list of representative transactions in which Danny has led or been an active partner on during his time at NewCap Partners. Danny serves on the board of NewCap Partners and as their chief compliance officer.
Before joining NewCap Partners, Danny spent 4 years with the Phoenix Group LLP, a boutique business advisory firm providing both M&A and bankruptcy advisory services for small and middle market companies in the western United States. He began providing strategic analysis on transactions but after 3 years led all the Mergers and Acquisition activities for the Phoenix Group LLP. Danny was involved in a variety of transactions from asset sales, stock sales, bankruptcy 363 sales and assignments for the benefit of creditors transactions.
Prior to the Phoenix Group, Danny spent some time providing consulting and project management services to global communications companies. As an international senior project manager, he directed multi-national teams that designed, installed, tested, documented, and marketed high-speed internet facilities and services in Wellington, New Zealand and Santiago, Chile for Chello Broadband, an international internet service provider.
Danny started his career as an active duty military officer in the United States Air Force. Initially, he started out as an acquisitions program manager in Sunnyvale, CA providing the Air Force, NASA and classified Special Projects with mission critical systems upgrades to multiple satellite mission control centers performing space operations of the highest national priority. He was transferred to El Segundo, CA to facilitate the strategic planning efforts of the Space and Missile Systems Center which had an annual budget of $5.5 billion with 1,535 military, 989 civilian and 900 contract workers worldwide managing more than $56 billion in space systems contracts. Danny helped to develop a first of its kind acquisition roadmap outlining the current and future programs managed by the National Reconnaissance Office and the Department of Defense. Ultimately this roadmap was used to brief congress on the status of classified joint programs. Danny separated from the Air Force with an honorable discharge in 2000 after being promoted to the rank of Captain.
Danny graduated with leadership honors from the United States Air Force Academy receiving a Bachelor of Science in Management in 1994. He currently serves as the board of NewCap Partners Inc., the advisory board for NOVAdev LLC, a company de-carbonizing airfreight with hydrogen aviation, and ACMI Capital – Chemicals LLC, a company contracting with the US government and commercial chemical companies to onshore critical chemicals for the Department of Defense, and is a board observer for Mobophiles Inc., a company focused on cyber security of mobile devices. In addition, Danny is a frequent speaker in the advanced manufacturing industry and is the co-host of the Printing Money podcast on financing and M&A trends in 3D printing.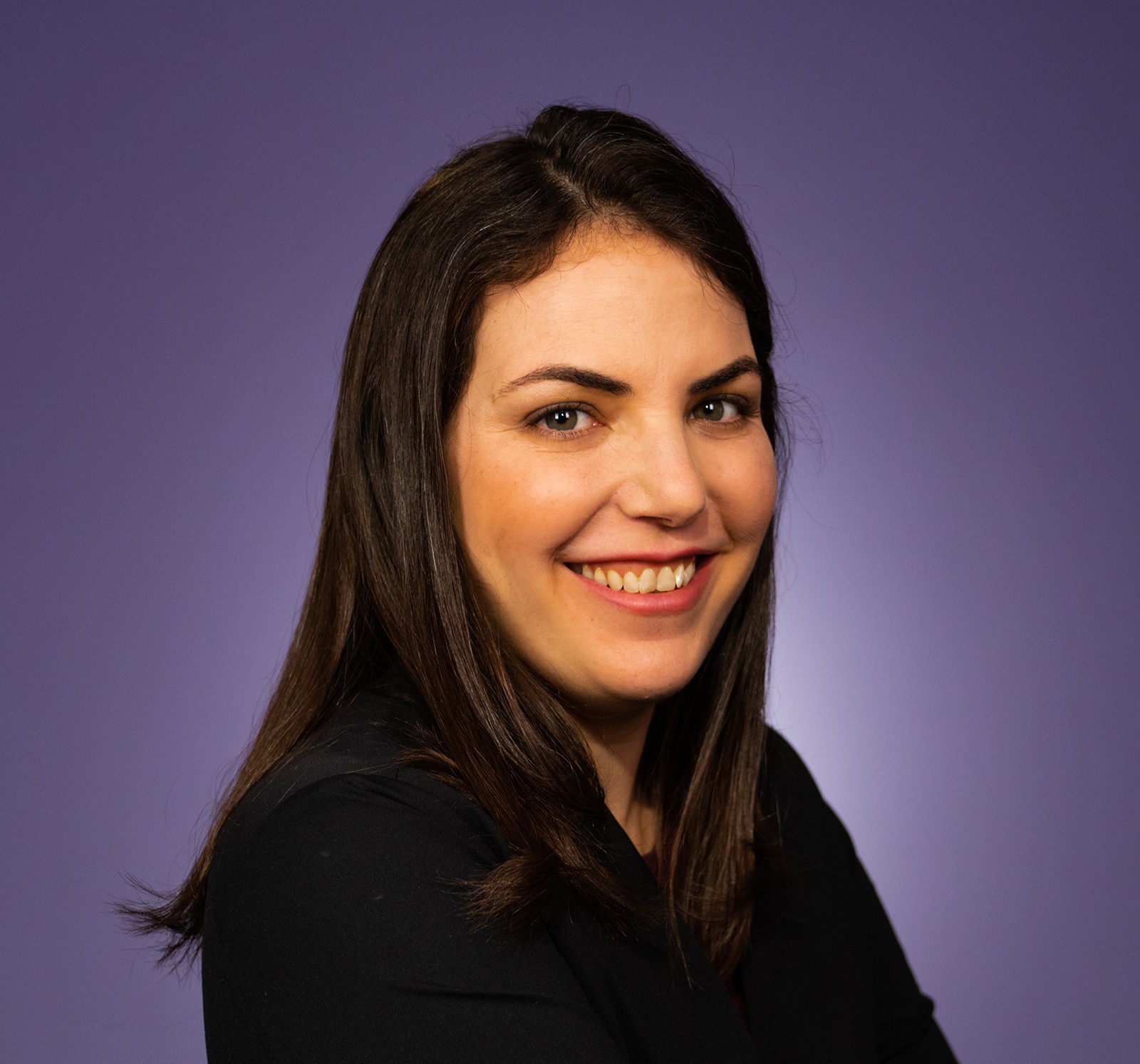 Tali
Startup Advisor
Tali Rosman started in the AM industry 10 years ago when she joined Stratasys' Strategy & Corporate Development to lead numerous acquisitions and investments in the AM space, as well as key strategic processes.
In 2020 she joined Xerox to lead Elem Additive, Xerox's 3D Printing arm, building it up from the ground up, taking the ElemX printer to market and landing marquee accounts.
Since Oct. 2022 she has been advising early-stage companies on strategy, product roadmap development, and corporate development.
Matthias
Executive Partner, AMPOWER
Matthias leads strategy and business development initiatives at AMPOWER, offering advisory services to AM companies seeking to optimize their global market positioning and go-to-market strategies. As an engineer with hands on AM expertise, Matthias possesses a deep understanding of customer needs and market dynamics. He has executed numerous successful strategy projects with top-tier AM OEMs, leveraging his extensive c-level network within the industry.
Duann
Volunteer Advocate, 3MF Consortium
Founder, Bits to Atoms and DfAM Substack
Duann Scott is founder of Bits to Atoms along with the DfAM Substack, both focused on design for additive manufacturing.
With over 15 years experience in the additive manufacturing industry at service bureaus, software and hardware companies with roles in business development, partnerships and marketing, Duann has a broad understanding of the opportunities and applications where additive manufacturing makes business sense and how to communicate that value.
From a deep understanding of design for additive manufacturing and material processes through to corporate strategy, investments and acquisitions, Duann has worked with many of the leading companies in the space especially with emerging technologies at the cutting edge of the industry.
It is with this deep knowledge of what it is technically required to take a design to reality (from bits to atoms). Duann as a volunteer advocate for the 3MF consortium, helps to guide and promote its adoption, open bottlenecks and unlock innovation in the additive manufacturing space.
Oliver
Founder, Principal Consultant, Rethink Additive
Chairperson
Oliver Smith is the founder and principal consultant at Rethink Additive, a dedicated 3D printing consultancy. Prior to this, he has held the position of Senior Innovation consultant at Blueprint and Senior Strategy Manager at Stratasys. With a decade of experience in the 3D printing industry, Oliver has worked with Fortune 500s to start-ups across a number of industries to help define and build their 3D printing innovation strategies.
Having written several books, and presented at many different 3D printing and innovation conferences around the globe, Oliver's approach to 3D printing is to define the business value first, then identify a specific technology solution, because the first thing 3D printing should make for you business is sense.
Tuan
Tuan TranPham is an experienced #3Dprinting executive who spent last 20+ years working for eight of the largest 3D printing companies, such as Z Corp, 3D Systems, Objet, Stratasys, ARCAM (a GE company), Desktop Metal and AREVO.
Tuan possesses a unique perspective and insight on 3D printing applications, challenges, opportunities, technologies and trends. Tuan is extensively connected within the 3D printing industry and has over 32,701+ LinkedIN followers. He was recently presented a Distinguished INnovator Operators award, known as "the DINO Award" within the 3D Printing Industry.
Tuan earned a Business (Export) Engineering degree from the Danish Technical University (DTU) and gained business experience while working in Denmark, England, Hong Kong, Japan, Vietnam and the United States.
He speaks Danish, English and Vietnamese. Tuan is based in Greater Boston, MA.
Fun fact: He has traveled and completed all "7 Wonders of the World" – both the new and the old ones.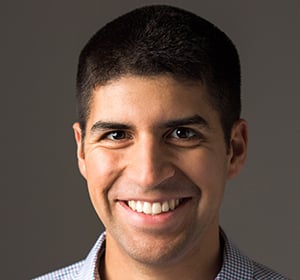 Mike
Founder and CEO, 3Degrees
Dr. Mike Vasquez is a 3D Printing expert specializing in pushing the boundaries of advanced 3D printing technology. He is the Founder and CEO of 3Degrees, a Chicago-based consulting company focused on helping organizations maximize their investment in the technology. Over the past decade he has worked side-by-side with some of the top machine manufacturers, material producers and end users in the industry, consulting with them to identify novel applications, test new materials and develop frameworks to maximize R&D efficiency and boost ROI.
Based on insights gleaned from the consulting, Mike has spun out two additional organizations. First, a software company called TraceAM with the mission to help manufacturers organize and analyze their 3D Printing digital data. In the last year, they have worked with customers such as Air Force Research Lab, Renishaw, Ohio State University and Fabrisonic. The second organization, AMx or Advanced Manufacturing Experience, was created by Mike to to offer an on-ramp for new workers from disadvantaged regions looking to enter the field of Advanced Manufacturing. As voluntary effort designed to give back to the industry and community, the pilot course was run in the West Side of Chicago and with support from America Makes and West Side Forward. In 2022, AMx is hoping to secure funding to branch out to multiple cities and regions.
He completed his PhD in Additive Manufacturing at Loughborough University and received both his Bachelors and Masters from MIT in Materials Science and Engineering. Mike is regularly asked to speak as an expert on the topic of 3D Printing and has given talks at SxSW, the National Association of Attorneys General annual meeting and numerous industry conferences. Mike is the host of 3Degrees Discussions, a weekly podcast where he speaks with the innovators, entrepreneurs, and leaders in the 3D Printing industry. Currently the show has over 65 episodes including interviews from leaders at NASA, Ford and Boeing.
Yoav
Chief Executive Officer, Stratasys
Yoav Zeif brings broad, global experience in industry transformation to Stratasys, having served in senior leadership roles for both public and private multi-billion-dollar corporations, leading worldwide operations across industries and professional domains. Zeif was President of the Americas Division, Head of Product Offering and Chief Commercial Officer at Netafim, the world's largest micro-irrigation company, from 2013 to 2018. Prior to that, he was Senior Vice President of Products and Marketing at Makhteshim (now Adama Ltd.), a global crop-protection company, where he managed the entire portfolio of products and all global commercial relationships. From 2018 – 2020 Zeif was a partner in the New York office of McKinsey & Company.
Zeif obtained an Executive MBA from the Kellogg School of Management at Northwestern University and a Ph.D. in International Economics from Bar-Ilan University.