Speakers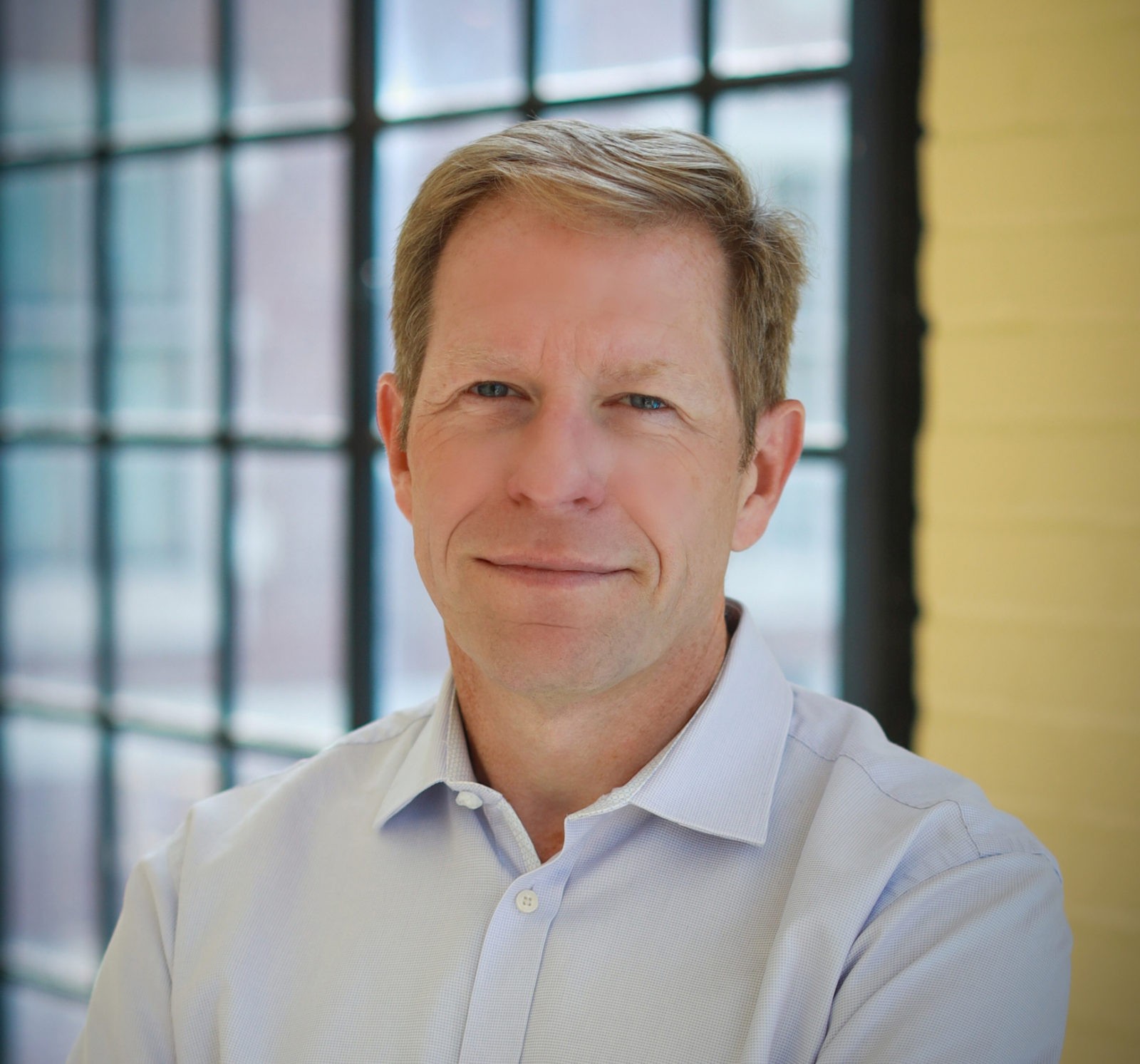 John
Managing Director, The Barnes Global Advisors
Adjunct Professor, Carnegie Mellon University
Adjunct Professor, Royal Melbourne Institute of Technology
Panel 1: The Future of DED and WAAM
John has a 25+ year career in product development and aerospace with Honeywell, Lockheed Martin Skunk Works™, Australia's CSIRO, and Arconic (formerly Alcoa and RTI International Metals). He's been involved in metal additive manufacturing throughout this career beginning in the late 1990s where he was part of the Sandia National Labs LENS™ CRADA. Since then, he has been in and around AM working both technical and business cases for implementation and development efforts in materials, powders, processing, and printing to mature the technology for applications. John is recognized internationally for contributions to additive manufacturing, product development, and leadership in engineering. His groups boast world firsts in medical, therapeutic, and aerospace additive manufacturing. John is a Materials Engineer by background but has developed expertise in manufacturing, airframe structures, gas turbines and low observables. He is currently an Adjunct Professor at RMIT University, and an Adjunct Senior Research Fellow at Monash University, both in Melbourne, Australia. In 2014, he was Purdue University's Materials Engineer of the Year, and in 2017, he was invited to join the Additive Manufacturing Technical Community as a SME Advisor based upon active industry contributions, reputation, and personal commitment to expand the use of additive manufacturing.
Tim
Head of the CoC for Additive Manufacturing, Siemens Digital Industries USA
Panel 3: Automation, AM and the Factory of the Future
Tim Bell is the Head of the CoC for Additive Manufacturing for Siemens Digital Industries USA and is a seasoned Manufacturing veteran and Cincinnati Ohio native.
He has spent more than 35 years in manufacturing and was trained as a Journeymen Toolmaker in the 1980's. He spent the next 20 years as a machinist, programmer, designer, and entrepreneur of small contract manufacturing companies. The last 15 plus years have been focused on Additive Manufacturing (3D Printing) of components and assemblies supporting the aerospace, defense, and medical industries.
Mark
Director of Policy, Additive Manufacturing Coalition
Special Presentation: AM Executive Panel: The Future of AM
Mark Burnham serves as the Director of Policy for the Additive Manufacturing Coalition (www.addmfgcoalition.org). He has more than 20 years of experience representing universities, associations and technology focused entities in Washington, D.C. Mark has served in different capacities over the years, sometimes as an in-house advocate and sometimes as an outside lobbyist to various entities including Caltech, Fermilab, UCAR/NCAR, Oakland University, University of Michigan and Michigan State University where he spent 11 years, eventually serving as MSU's Vice President for Government Affairs.
During his career, Mark has worked with every federal science related agencies as well as with most national higher education associations. Some of the biggest projects he has worked on include helping get funding from Congress for two Mars Rovers, assisted with the establishment of the IACMI facility in Detroit, and approval for, and state and federal funding of the Facility for Rare Isotope Beams (FRIB), a $730 million rare isotope accelerator which will commence full operations later this year (2022).
Mark began his career working for Congresswoman Mary Kaptur (D-OH), the current Chair of the Energy and Water Appropriations Subcommittee where he served on her personal staff as the liaison to the committee on NASA, NSF and Veterans Affairs appropriations.
Mark holds a Bachelor's in Political Science from the University of Michigan and a Juris Doctor from Boston College Law School.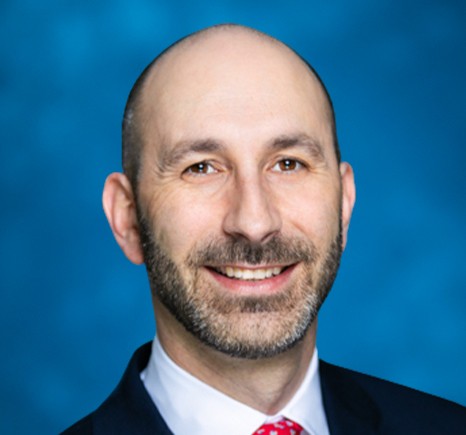 Stephen
Managing Director and Co-Head of the Electronics & Industrial Technology Team, Stifel
Special Presentation: AM Executive Panel: The Future of AM
Stephen joined Stifel in 2017 and is a Managing Director and Co-Head of the Electronics & Industrial Technology team within Stifel's Global Technology Group. He has over 20 years of investment banking experience and specializes in advising clients within the 3D printing, digital manufacturing, factory, warehouse automation, digital and packaging print, technology reseller, integration, and distribution sectors.
Prior to joining Stifel, he worked at Citigroup as an investment banker in both the Global Industrial Group, Global Transportation Group, and as a workout specialist in Citigroup's North American Substandard & Non-Performing Loan Workout Group. Stephen began his career at Arthur Andersen in corporate restructuring.
Patrick
Senior Vice President, Stratasys
Pat Carey joined Stratasys in January 2014 and has held a number of progressive roles and is now the Senior VP of Strategic Growth in the Americas, which includes bringing new products to market, integrating acquisitions and developing partner ecosystems that expand the company's addressable market.
Pat has spent his career in a variety of business development, marketing and sales roles, centered on disruptive technology. He served as the Vice President of Sales and Marketing for Siemens' Smart Grid Division, has held Executive positions at 3 Silicon Valley startups, and served in a variety of roles at IBM during his 18-year tenure, most notably he was responsible IBM's Blue Gene supercomputer through 3 generations of the product, culminating in 2009 with the award of the National Medal of Technology and Innovation from President Barack Obama.
Kenneth
Founder, Sciperio Inc.
Kenneth Church, Ph.D., is the founder of Sciperio Inc., a research company for advanced innovation. Sciperio has worked and developed in a wide range of technical areas to include electronics, antennas, tissue engineering, water, and sensors. Funding for these efforts has come from a variety of private and government entities. Technologies and companies have spun out of Sciperio which include nScrypt (a capital equipment company) and VaxDesign (a rapid vaccine test company). In addition to working with Sciperio, he is on the board of directors for nScrypt. He is a Trustee for the 1213 Charitable Trust (a non-profit organization for disadvantaged children), and he is a Research Professor at the University of Texas-El Paso. His research interests have been broad and have reached into lasers, optics, and the various ways in which they interact with different materials, various water technologies, novel antenna designs, and optimization, novel and conformal electronic devices and processes, and tissue-engineered materials and processes. Dr. Church has managed numerous R&D projects funded by the Defense Advanced Research Projects Agency (DARPA), the National Science Foundation (NSF), the U.S. Air Force, the U.S. Navy, the U.S. Army, the Department of Justice, Missile Defense Agency (MDA), OCAST, National Institutes of Health (NIH) and various private institutions. Dr. Church earned a BS in both Physics and Electrical Engineering from Oklahoma Christian University of Science and Arts and an M.S. and Ph.D. in Electrical Engineering from Oklahoma State University. Dr. Church has more than 75 publications & 50 presentations and 12 patents or patents pending.
Beth
Director, Digital Materials and Laboratory Equipment
Global Prosthetic Solutions at Zahn Dental, a Division of Henry Schein
Beth has been part of the Dental industry in multiple capacities for 28 years, spending the last 14 at Zahn Dental, the laboratory division of Henry Schein. Her responsibilities within the division are diverse and include, researching new technologies and materials applicable to the dental space for development, management, implementation, inclusion into the Digital material product portfolio and CAD/CAM equipment line. Her role encompasses strategy, implementation, recommendations, and best practices to the Global Prosthetics team which supports the Global initiatives of the corporation. Additionally, she manages the Education and Sales training team to support customer messaging and internal success of the sales teams. Beth has completed several targeted product launches and recommendations to the Global teams in multiple areas of industry expertise including the Additive Manufacturing and Zirconia space. She works with the Clinical team of Henry Schein on focused projects, as needed.
Maurizio
CTO, DWS
Born in Italy in 1964, Maurizio Costabeber is an entrepreneur in the 3D printing industry since more than 20 years. In 1993 he launches the first desktop version 3D printer, produced by his co-founded Japanese start-up.
Thanks to its Japanese experience and to the studies and researches on innovative technologies, in 2007 he transmits this know-how to DWS, with the aim to bring the 3D printing to the highest level for quality and resolution.
The company is vertically integrated and produces in-house the printers for jewellery, for dental applications and for industrial design, the software and the consumable materials as well. DWS grows in business and nowadays exports the 80% of its production, to over 60 countries around the world.
He is a speaker at many additive manufacturing and industry 4.0 conventions.
Joseph
CEO, Additive Manufacturing Technologies
Topic Keynote 7
Joseph is Founder and CEO of AMT, a world leader in the development and commercialisation of digital Post Production systems for additive manufacturing.
Graduating with an MEng in Material Sciences and Engineering from the University of Sheffield, UK, Joseph embarked on a decade long career in traditional manufacturing. First as a Metallurgist at Arconic (The multinational metals manufacturing company) before moving into Six Sigma Process improvement and Operational management roles in the USA and Hungary. Immediately prior to founding AMT Joseph was Head of Sales and Marketing at an Aerospace SME responsible for strategically growing the business.
AMT is a 3D Printing technology company dedicated to unlocking 3D Printing as a viable alternative to traditional manufacturing. AMT was founded by CEO Joseph Crabtree in 2017, following his decade long experience in the traditional manufacturing industries, and now employees over 100 people in the UK, Hungary, the USA, and Taiwan.
AMT has developed an automated post-production technology platform called PostPro®. PostPro® automates the manual and costly steps associated with legacy additive 1.0 'low volume & prototyping' post processing and enables functional 'high-volume end-use parts' production from 3D Printers. PostPro delivers an order of magnitude improvement in cost, quality, safety and throughput in manufacturing of 3D Printed parts.
James
Co-Founder & CEO, Seurat
James holds an MS in Mechanical Engineering from Stanford University with a focus on energy systems and high-temperature gas dynamics, and a BS degree in Mechanical Engineering from Santa Clara University. He has co-authored 83 patents and 13 academic publications in the fields of additive manufacturing and power generation.
Prior to founding Seurat, James was at Lawrence Livermore National Laboratory where he worked on the Laser Inertial Fusion Energy project, and co-invented and developed the core of Seurat's breakthrough technology in Additive Manufacturing.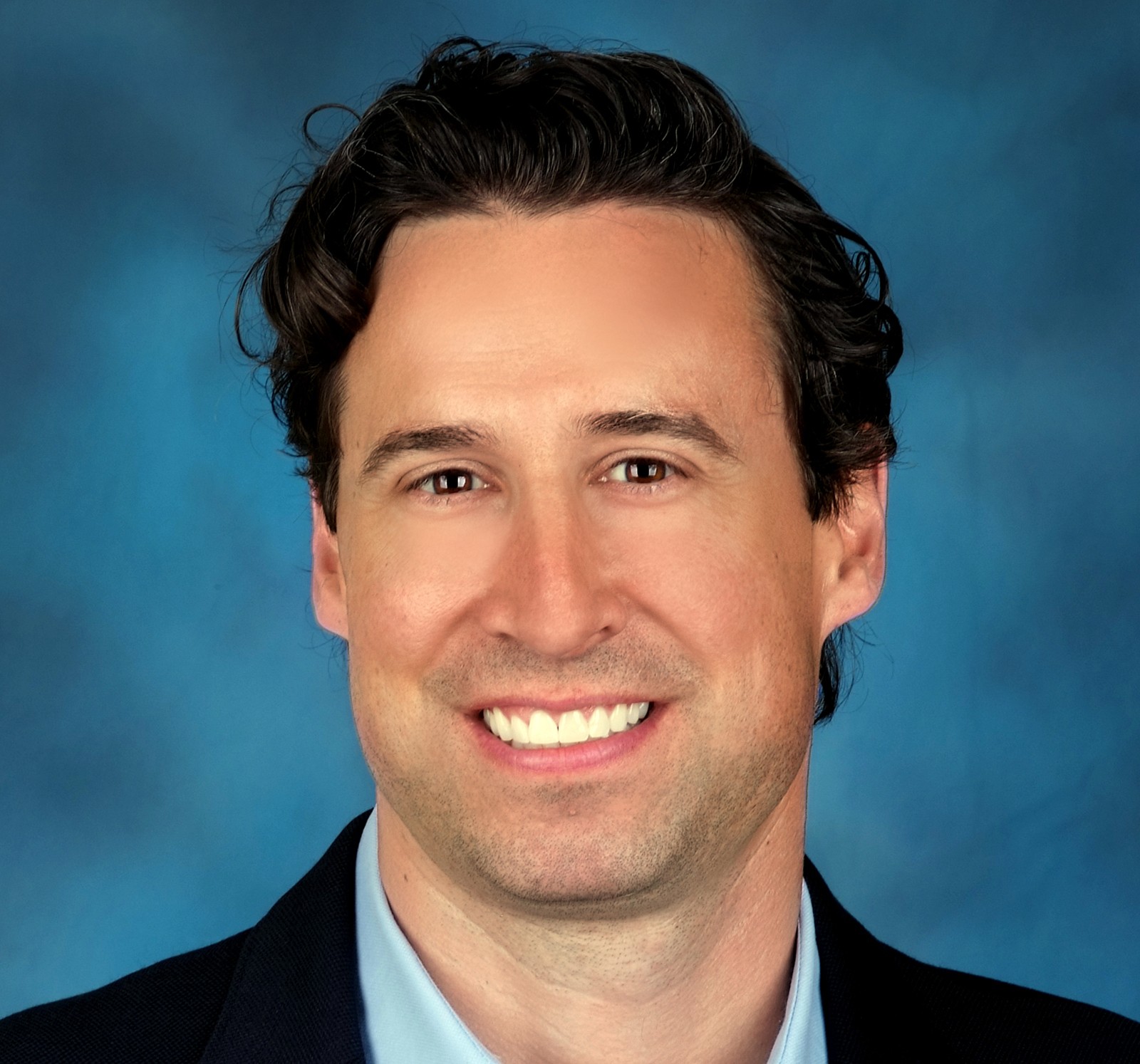 Bryan
Managing Director, Global Technology Group, STIFEL
Special Presentation: Future Investment in AM
Bryan Dow is a Managing Director in Stifel's Global Technology Group where he Co-Leads the Electronics and Industrial Technologies Investment Banking practice. Bryan has over 17 years of Investment Banking experience specializing in Mergers & Acquisitions, Private Equity and Equity Capital Markets for disruptive businesses in advanced manufacturing, industrial software, IoT, and emerging technologies, such as 3D printing and drones. Bryan joined Stifel through its 2019 acquisition of Mooreland Partners where he was a Partner. Prior to joining Mooreland in 2013, Bryan was Head of the Clean Energy and Industrial Technology Investment Banking Group at ThinkEquity, where he advised clients on a range of transactions. Previously, he was also a member of the Technology Investment Banking Group at Needham & Company. Bryan earned a B.S. in Finance and Management Information Systems from the Leavey School of Business, Santa Clara University.
Scott
Executive Vice President of Research, SmarTech Analysis
Talk 1: Market Forecast for AM for Series ProductionTalk 2: Market Forecast for Composites and Polymers in AMTalk 1: Forecast of AM Services
Scott Dunham is Executive Vice President of Research at SmarTech Analysis. He has authored dozens of in-depth market research studies on various aspects of the 3D printing industry, giving him one of the widest perspectives on the technology in the world. He has spoken at many prestigious events and is regularly consulted and cited by industry leading companies.
Many leading OEMs and multinationals rely on Scott's 3dp/am market data, forecasts and insights.
With a decade devoted to 3D printing market research, Scott brings to SmarTech expertise in identifying opportunities in the 3D printing industry and years of research experience in the areas of advanced manufacturing and 3D printing.
Scott holds a BA in Marketing & Research from the University of Kentucky's Gatton School of Business and Economics.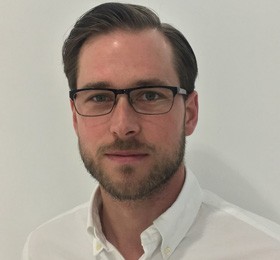 Ben
Vice President, Carpenter Additive
Ben Ferrar was appointed Vice President of Carpenter Additive in April 2019. In this role, he is responsible for the overall strategic leadership of the Carpenter Additive business unit, a vertically integrated Additive Manufacturing (AM) partner providing complete "end-to-end" solutions to accelerate materials innovation.. Ben is driving Carpenter Additive's global commercial strategy and delivering novel solutions to facilitate AM industrialization.
Ben brings over 14 years' experience in the metal AM industry, with extensive experience in AM system and application development. Prior to his current role, Ben was the Chief Operating Officer of LPW Technology Ltd., which Carpenter Technology acquired in October of 2018. Other roles include responsible for the design and development of Additive Manufacturing Systems at Renishaw plc.
Ben is committed to expanding the knowledgebase of metal AM to drive adoption of the technology. Ben believes developing the metal AM supply chain to ensure economic and long term sustainability of the industry.
Ben earned his Master of Engineering (MEng) Mechanical Engineering from The University of Liverpool and has continued to volunteer at the university in his role on the Industrial Liaison Board. In addition to this, Ben has supervised over 50 undergraduate and post-graduate projects in the AM arena and feels that the development of the next generation of engineers and material scientists is critical to the success of Additive Manufacturing.
Glynn
Vice Chairman, EOS Group
President, EOS North America
Special Presentation: AM Executive Panel: The Future of AM
Glynn Fletcher, Vice Chairman, EOS Group and President of EOS North America, holds a senior executive position at the EOS global level while also directly leading the company's operations in North America. He joined EOS in 2015, bringing with him over 30 years of experience in the CNC machine tool industry. Glynn has worked closely with Dr. Hans Langer, EOS's founder, to leverage his machine tool background and significantly advance the adoption of additive manufacturing worldwide.
Previously, Glynn worked for the Swiss conglomerate Georg Fischer Corp., beginning in 1996 as managing director of a subsidiary in the United Kingdom. Glynn went on to become managing director of the company's entire operations in the UK. In 2002 Glynn accepted a strategic role for GF Machining Solutions (GFMS) based in North America, ultimately responsible for all GFMS operations in North and South America. Over the next 13 years, as President, Glynn was responsible for GFMS companies in Chicago, Ill. and Sao Paulo, Brazil, growing them significantly to combined revenues approaching $200 million.
Glynn began his CNC machine tool industry career in 1984 as a Sales Engineer with Cincinnati Milacron Ltd. He quickly advanced to become National Sales Manager, contributing to a period of unprecedented growth between 1989 and 1996.
A qualified engineer, Glynn has also completed management development courses at Warwick University, in the UK, the International Institute for Management Development (IMD) in Lausanne, Switzerland, and Kellogg School of Management at Northwestern University in Chicago, Ill.
Pierre
Director R&D Additive Manufacturing, Linde GmbH
Pierre Forêt, is a French engineer who joined Linde in 2009. He currently holds the position of Director R&D and oversees Linde's Technology R&D – Additive Manufacturing in Munich leading a team developing new gas solutions including powder atomization, laser powder-bed fusion and binder jetting. He holds an M.Sc in Material Science.
Stephen
Founder, 4D Bioprinting
Dr. Gray is Co-Founder of Ourobionics BV (2020): A startup multiplexing advanced tissue engineering technologies for 4D bioprinting of cyborganic tissues embedded with self assembly bioelectronics, biosensors, genetic, & nanotherapeutics. R&D focus: Minimally invasive self-powered 4D cyborganic iPSC neural regeneration device, biorobotics & 3D skin sensors. Novel 3D & 4D electric, magnetic, acoustic, & microfluidic biofabrication technologies with published high cell viability [85-90%], nanoscale resolution [50nm], 10X faster speeds, use of any high viscous biomaterials with multiple streams. It can encapsulate cells proteins, genes, or nanotherapeutics; & cells maintain their metabolic or pluripotent properties with no deformation for realistic tissue formation.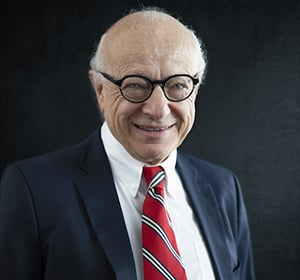 Lawrence
President, SmarTech Analysis
Talk 1: Market Forecast for Large-Format Extrusion, DED and WAM Production
Lawrence Gasman is the founder of SmarTech Markets Publishing and is acknowledged worldwide as an expert on technology forecasting. He has previously founded two other industry analyst firms and has also carried out a wide range of technology assessments in areas ranging from optical networking to advanced materials to augmented reality.
Arno
Managing Partner, AM Ventures
Special Presentation: Future Investment in AM
Arno Held is Managing Partner of AM Ventures and specializes on the firm's ecosystem, as well as its global footprint and organizational growth. He started AM Ventures together with Johann Oberhofer in 2014. In total, Arno has more than 23 years of experience in industrial laser and manufacturing technologies and spent more than half of this time in the world of industrial 3D printing.
Since founding AM Ventures, Arno has been instrumental in building the AM Ventures team that has scouted more than 2,500 3D printing startups all over the world, conducted more than 35 rounds, built a €100m VC fund and today holds a portfolio of 17+ shareholdings in 6 countries on 3 continents.
Arno holds a diploma degree in industrial engineering and management from the University of Applied Sciences Karlsruhe (Germany) as well as an international executive MBA from the University of St. Gallen (Switzerland). Arno completed his studies in Shanghai, China and Cape Town, South Africa.
Berry
CEO & Founder, CyBe Construction
Panel 3: Large Format Machines in Construction
Started at an early age in the Dutch construction industry Berry Hendriks always wondered why contractors didn't use the same high tech as being used in other industries. After finalizing various projects as a project manager and project developer in which he experienced the complexity in the construction industry he knew there are huge opportunities to improve the process and products being made. Based on the conviction this could be done by 3Dconcrete printing in 2013 he started CyBe Construction. The mission of CyBe is simple, redefining construction by enabling 3Dconcrete printing!
Philip
Co-Founder & Head of Americas, COBOD International
Panel 3: Large Format Machines in Construction
Philip Lund-Nielsen is Co-founder of COBOD International, the World's #1 supplier of 3D printers for construction, with investors General Electric (USA), CEMEX (Mexico), and PERI Group (Germany). After building up experience as management consultant with McKinsey & Co., Philip re-joined COBOD in 2021 to assume his current role as Head of Americas. In 2022, COBOD established its US satellite offices for sales, service, and later manufacturing.
Stephan
Associate Consultant, Wohlers Associates, ASTM International
Panel 3: Large Format Machines in Construction
Coming from 12 years in the IT sector and 17 years in construction with emphasis on Additive Construction, Stephan's specialty is construction digitization and leading disruptive innovative technology adoption. As part of the Wohlers Associates team, Stephan advises global corporations and entrepreneurial establishments successfully implement the means necessary to transform business operations and be disruptive players in Construction. In addition to his advisory/consultancy role, he is currently leading International Additive Construction Standard initiatives with JG80 under ISO/ASTM and as vice chair of ASTM's F42.07.07. sub-section.
About Wohlers Associates (acquired by ASTM):
Wohlers Associates is an independent advisory firm with more than 30 years of experience in technical and strategic consulting on the new developments and trends in rapid product development and additive manufacturing.
The company assists with organizational strategy and direction, partnership opportunities, mergers and acquisitions, product positioning, and competitive issues. It also provides advice on growth trends and what the future holds. Wohlers Associates has worked with many of the biggest names in the industry.
About ASTM:
For almost 125 years, ASTM has been well known as one of the world's largest and most established standards creating organizations. Today, ASTM also offers a wide range of products and services that go well beyond standards: training, proficiency testing, certification and the new portal service Compass. These offerings significantly enhance the benefits ASTM provides to its stakeholders worldwide.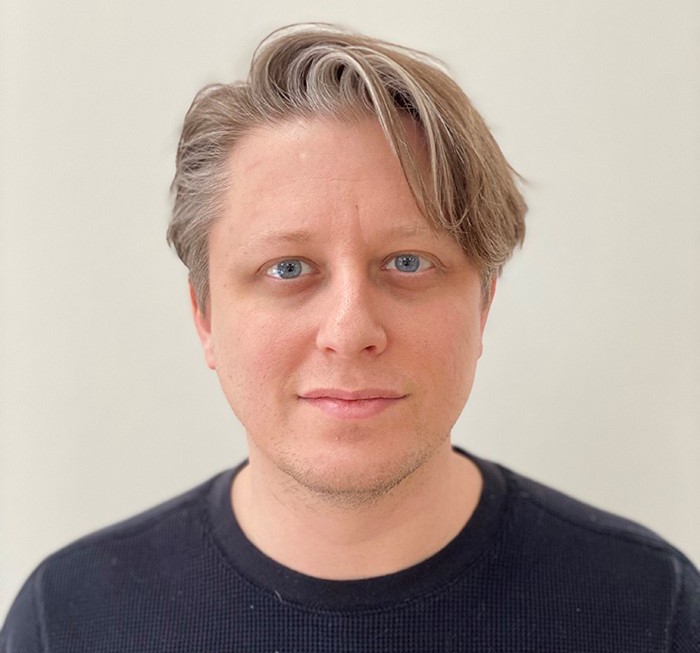 Michael
Editor in Chief, 3DPrint.com
Editor-in-Chief of 3DPrint.com Michael Molitch-Hou has been covering the additive manufacturing industry day in and day out for the past decade. He worked his way up from senior writer at 3D Printing Industry to Editor before transitioning to engineering.com, where he oversaw the 3D Printing news division while covering emerging technologies in CAD and construction. Now, Michael is dedicated to ensuring that 3DPrint.com remains the leading source for actionable intelligence related to 3D printing technology and the larger AM industry.
Kristin
General Manager, Powder Bed Solutions, Nexa3D
Special Presentation: Women in 3D Printing
Bringing years of experience in 3D printing, Kristin Mulherin leads Nexa3D's powder bed business with the launch of the QLS 820 production SLS system. She is also the President of non-profit Women in 3D Printing. Prior to this, she was the Founder of AM-Cubed, a consultancy dedicated to the commercialization of 3D printing and additive manufacturing, and held go-to-market leadership roles at HP, Dyndrite, Thermo Fisher Scientific, and LPW Carpenter Additive. She began her career as an engineer at Northrop Grumman. Kristin holds a Master's degree in Materials Science & Engineering from UCLA and an MBA from the University of Southern California (USC).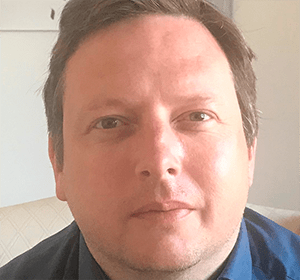 Joris
Executive Editor, 3DPrint.com and VP Consulting, SmarTech Analysis
Chairperson
Since 2017 Joris Peels has worked with 3DPrint.com, first as Editor-in-Chief, and now as Executive Editor. Joris is also VP Consulting, SmarTech Analysis, sister company of 3DPrint.com.
Joris is a Netherlands-based 3D printing consultant for strategy, business development and marketing in Additive Manufacturing. Joris performs technical due diligence, market research and competitive analysis for consultants, analysts, multinationals, VC's, PE and hedge funds.
Joris has worked in 3D printing for more than a dozen years, for Shapeways, Materialise, Formlabs, Ultimaker, HP and others. Joris lives, eats, sleeps and dreams 3D Printing and tries to give a dose of realism and truth to the hype surrounding 3D printing.
Taci
Vice President and General Manager of Bioprinting, 3D Systems
Taci Pereira is Vice President and General Manager, Bioprinting at 3D Systems, where she leads the development and commercialization of research tools for 3D bioprinting applications. Taci was previously the Chief Scientific Officer at Allevi, a startup 3D Systems acquired in 2021.
Taci leads the 3D bioprinting working group for the Regenerative Medicine Manufacturing Society, a professional society dedicated to advancing manufacturing solutions for the field of regenerative medicine. She holds a Bachelor of Science in Bioengineering from Harvard University, where she worked at the Wyss Institute for Biologically Inspired Engineering. Taci's research at the Mooney Laboratory for Cell and Tissue Engineering (Wyss) focused on biomaterials for cancer immunotherapy, under the advisory of David Mooney, Ph.D.
Davide
Co-founder, 3dpbm
As a technology industry journalist and entrepreneur, with a passion for additive manufacturing (AM) and its potential to change the world, I co-founded 3dpbm, a growing global agency, and market intelligence resource for 3D printing-related businesses. We conduct market research, publish in-depth market reports and publish several leading news websites, as well as digital magazines, focusing on the AM industry.
We continue to build one of the industry's largest database of product sales data (machines, materials and services), which we leverage to provide comprehensive market reports along with advanced market analysis and consultancy services.
We specialize in the core AM market (hardware, materials and service providers) and continue to expand into researching AM adoption across different market verticals, spanning from vertical AM applications (automotive, aerospace, medical, energy, transportation, industrial tooling and automation) to specific AM industry verticals (materials and material families, hardware and technologies, software and services).
We also offer business development and visibility consultancy and communication services, to both startups and established companies interested in promoting their 3D printing products, implementing 3D printing services or adopting 3D printing technologies and applications. We organize webinars, events and participate in conferences worldwide focusing on 3D printing.
Oliver
Founder, Principal Consultant, Rethink Additive
Chairperson
Oliver Smith is the founder and principal consultant at Rethink Additive, a dedicated 3D printing consultancy. Prior to this, he has held the position of Senior Innovation consultant at Blueprint and Senior Strategy Manager at Stratasys. With a decade of experience in the 3D printing industry, Oliver has worked with Fortune 500s to start-ups across a number of industries to help define and build their 3D printing innovation strategies.
Having written several books, and presented at many different 3D printing and innovation conferences around the globe, Oliver's approach to 3D printing is to define the business value first, then identify a specific technology solution, because the first thing 3D printing should make for you business is sense.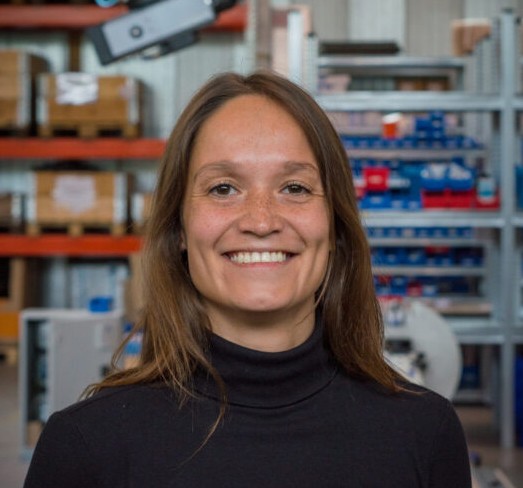 Charléne
CCO, CEAD Group
Panel 2: The Growing Role of Large-Format Extrusion Machines
With a technical background and a strong passion for innovation, Charléne was captivated by the large scale additive manufacturing technology at CEAD. Combined with her skills in marketing and sales, Charléne oversees the commercial strategy of the company. Originally educated in Maritime Engineering at the Technical University Delft, she still loves to spend her free time at sea.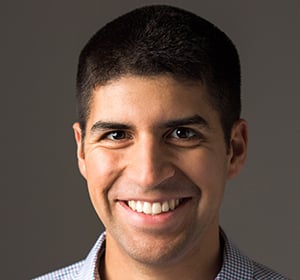 Mike
Founder and CEO, 3Degrees
Panel 1: Post Processing: State of the Art
Dr. Mike Vasquez is a 3D Printing expert specializing in pushing the boundaries of advanced 3D printing technology. He is the Founder and CEO of 3Degrees, a Chicago-based consulting company focused on helping organizations maximize their investment in the technology. Over the past decade he has worked side-by-side with some of the top machine manufacturers, material producers and end users in the industry, consulting with them to identify novel applications, test new materials and develop frameworks to maximize R&D efficiency and boost ROI.
Based on insights gleaned from the consulting, Mike has spun out two additional organizations. First, a software company called TraceAM with the mission to help manufacturers organize and analyze their 3D Printing digital data. In the last year, they have worked with customers such as Air Force Research Lab, Renishaw, Ohio State University and Fabrisonic. The second organization, AMx or Advanced Manufacturing Experience, was created by Mike to to offer an on-ramp for new workers from disadvantaged regions looking to enter the field of Advanced Manufacturing. As voluntary effort designed to give back to the industry and community, the pilot course was run in the West Side of Chicago and with support from America Makes and West Side Forward. In 2022, AMx is hoping to secure funding to branch out to multiple cities and regions.
He completed his PhD in Additive Manufacturing at Loughborough University and received both his Bachelors and Masters from MIT in Materials Science and Engineering. Mike is regularly asked to speak as an expert on the topic of 3D Printing and has given talks at SxSW, the National Association of Attorneys General annual meeting and numerous industry conferences. Mike is the host of 3Degrees Discussions, a weekly podcast where he speaks with the innovators, entrepreneurs, and leaders in the 3D Printing industry. Currently the show has over 65 episodes including interviews from leaders at NASA, Ford and Boeing.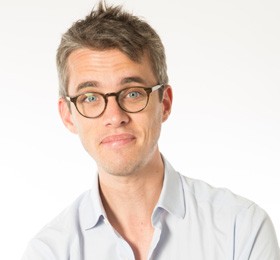 Andre
Founder and CEO, Authentise
Andre Wegner is founder and CEO of Authentise (www.authentise.com), a leader in data-driven process automation software for digital manufacturing. He is also the Chair of Digital Manufacturing at Singularity University in Silicon Valley. Andre has spoken at over 200 events on additive manufacturing and the digital thread, and has been quoted in publications such as BBC News, MIT Tech Review, Chicago Tribune, and Bloomberg. Prior to Authentise Andre invested in and supported capital raises of companies in Nigeria and India. Andre is a graduate of St. Andrews University (M.A. – UK), ESSEC (M.Sc. – France) and Singularity University (California).
Raymond
Founder and CEO, polySpectra
Panel 2: The Future of Composites and Polymers in AM
Dr. Raymond Weitekamp is the founder and CEO of polySpectra, an advanced materials company on a mission to transform polymer 3D-printing from a prototyping aid into a production manufacturing tool. polySpectra's Cyclic Olefin Resins are based on a discovery Raymond made during his PhD research at Caltech, where he worked in the laboratories of Prof. Bob Grubbs and Prof. Harry Atwater. Raymond was a member of the founding cohort of Activate Fellows at Cyclotron Road, the ground breaking deep technology innovation program at Lawrence Berkeley National Laboratory. Prior to Caltech, Raymond received an A.B. in Chemistry from Princeton University. He has been recognized with the distinction of Forbes 30 under 30.
Sahir
Co-Founder and CEO, King Children
Panel 3: Polymer Post Processing
Sahir Zaveri is the Co-Founder and CEO of King Children, a sustainable technology platform that is rethinking how we design, develop and produce the products we buy. King Children was recognized as one of the top 50 start-ups to watch by Built in NYC and one of the top 50 Fashion, Apparel and
Branding start-ups by MARsum.
Sahir is a Forbes North America 30 under 30 honoree in recognition of the path breaking work he is doing in creating the products, methods and materials of the future. He has been featured and quoted in TechCrunch,
Wired and numerous other publications for his leadership role in commercializing zero waste, made-to-order production at scale.
He has previously participated in Harvard Business School's round table discussion on Entrepreneurship and presented as a keynote speaker on Zero Waste Manufacturing at events including EOS Day Asia, TIEcon and the Cornell Johnson Business School.
Sahir graduated from Brown University with a double major in Applied Mathematics and Political Science.