Speakers
Sami
Regional Vice President, Additive and Advanced Manufacturing Technologies, North America, voestalpine Additive Manufacturing Centre Ltd.
Panel 2: Innovations in the AM Contract Services Market
Sami Arsan brings over 25 years of industry experience in Business Strategy, Manufacturing processes, Equipment, and Global Supply Chain organizations including roles in sourcing, advanced manufacturing and component Engineering.
He was a founding member of the voestalpine Additive Manufacturing Centers. Sami holds a degree in mechanical engineering, is a Project Management Professional (PMP), a Professional Engineer (P.Eng) in the Province of Ontario and Certified in Additive Manufacturing by SME.
Guillaume
President, Healthcare, Formlabs
Talk 2: 3D Printing in Surgical Planning and Modeling
Guillaume Bailliard is the president of healthcare at Formlabs, where he is focused on building out the healthcare unit to better serve the needs of medical device firms, clinicians, and patients using the company's 3D printing solutions. In this role, he brings more than 25 years of experience in the healthcare market, previously serving in leadership roles in early-stage innovative companies and at GE Healthcare, after having started his career designing medical devices at Genzyme Surgical.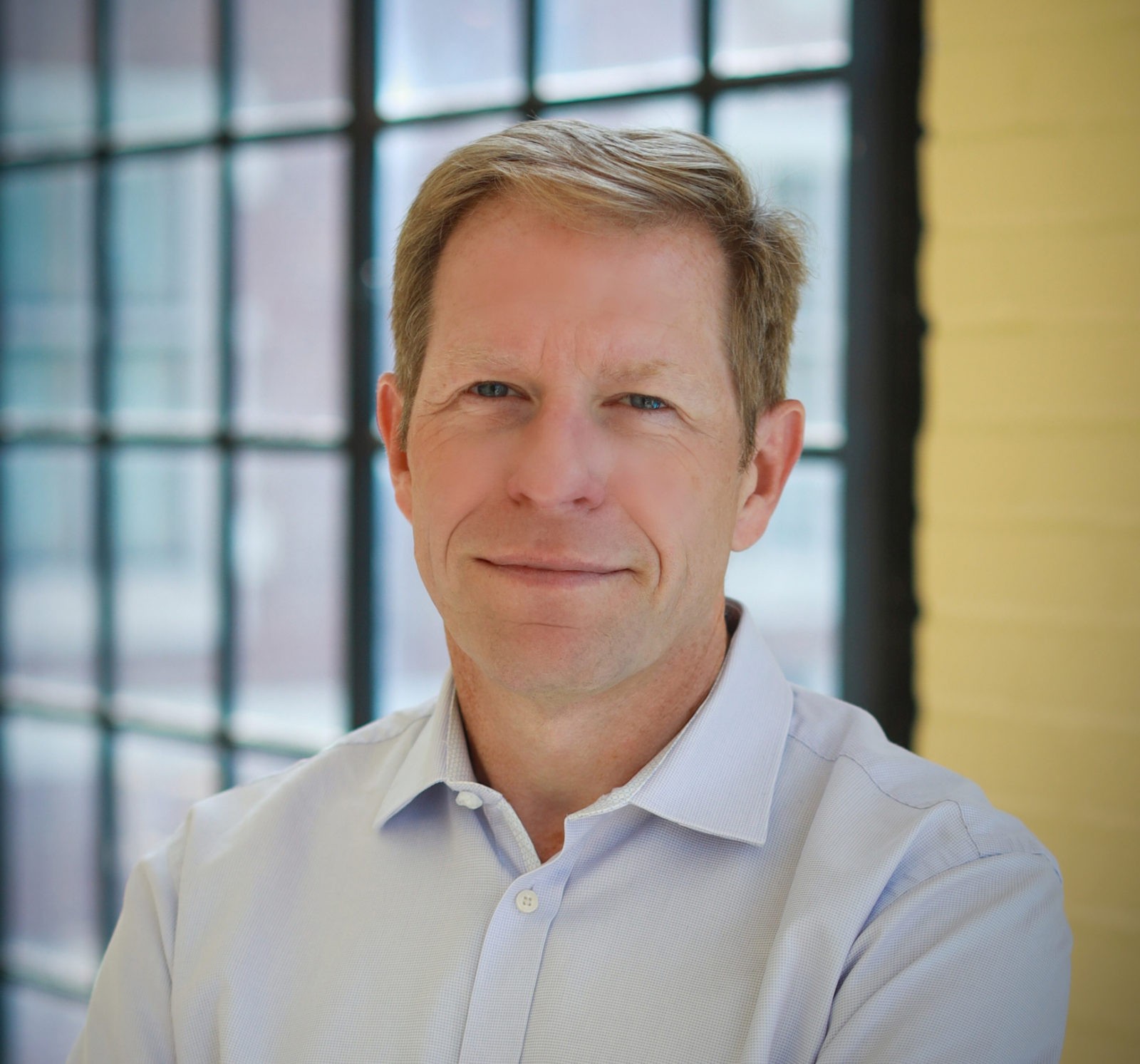 John
Managing Director, The Barnes Global Advisors
Adjunct Professor, Carnegie Mellon University
Adjunct Professor, Royal Melbourne Institute of Technology
Panel 1: The Future of DED and WAAM
John has a 25+ year career in product development and aerospace with Honeywell, Lockheed Martin Skunk Works™, Australia's CSIRO, and Arconic (formerly Alcoa and RTI International Metals). He's been involved in metal additive manufacturing throughout this career beginning in the late 1990s where he was part of the Sandia National Labs LENS™ CRADA. Since then, he has been in and around AM working both technical and business cases for implementation and development efforts in materials, powders, processing, and printing to mature the technology for applications. John is recognized internationally for contributions to additive manufacturing, product development, and leadership in engineering. His groups boast world firsts in medical, therapeutic, and aerospace additive manufacturing. John is a Materials Engineer by background but has developed expertise in manufacturing, airframe structures, gas turbines and low observables. He is currently an Adjunct Professor at RMIT University, and an Adjunct Senior Research Fellow at Monash University, both in Melbourne, Australia. In 2014, he was Purdue University's Materials Engineer of the Year, and in 2017, he was invited to join the Additive Manufacturing Technical Community as a SME Advisor based upon active industry contributions, reputation, and personal commitment to expand the use of additive manufacturing.
Tim
Head of the CoC for Additive Manufacturing, Siemens Digital Industries USA
Panel 3: Automation, AM and the Factory of the Future
Tim Bell is the Head of the CoC for Additive Manufacturing for Siemens Digital Industries USA and is a seasoned Manufacturing veteran and Cincinnati Ohio native.
He has spent more than 35 years in manufacturing and was trained as a Journeymen Toolmaker in the 1980's. He spent the next 20 years as a machinist, programmer, designer, and entrepreneur of small contract manufacturing companies. The last 15 plus years have been focused on Additive Manufacturing (3D Printing) of components and assemblies supporting the aerospace, defense, and medical industries.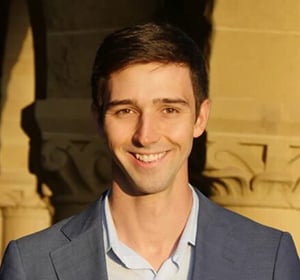 Tyler
General Partner, Asimov Ventures
Panel 2: Improving the Patient Experience with 3D Printing
Panel 2: Bioprinting: New Technology and Commercialization
Tyler is a Neuroscience PhD student at Stanford University and a General Partner at Asimov Ventures. At Asimov Ventures, Tyler has invested in more than 20 startups across 3D printing, robotics, and frontier tech, including Additive Orthopaedics, Sadako, Ghost Robotics, and Kiwi. As a writer and analyst, he has been featured in Bloomberg, TechCrunch, GigaOm, Wohlers Report, and Computer World, and has chaired or keynoted at more than twenty international conferences, including Inside 3D Printing and RoboUniverse. His scientific work has been published in Cell and Scientific Reports. Tyler received a B.S. in Applied Mathematics and Economics at Brown University and grew up on Mercer Island in Washington State.
Jim
Director of North American Sales, Farsoon Americas
Panel 1: AM in the Auto Industry
Jim Braddick, Director of North American Sales, located at Houston, Texas, brings over 30 years of technical professional sales experience to Farsoon Americas. With a background in injection molding and extrusion production equipment, Jim started his additive journey with Solid Concepts/Stratasys Direct as a territory manager in 2012 – all these experiences gave him an advantage and many opportunities to grow his territories with a focus on industrial production, and lead him to joining Farsoon Americas in 2019. Jim believes the future of additive manufacturing industry is driven by the new material development and a truly open 3D printing production platform to expand the envelope of direct end-use applications. Jim now leads a dedicated technical sales team with a profound knowledge and experience in the additive industry to bring the customer's vision to life.
Stefanie
Managing Director, Mobility goes Additive
Keynote: 3D Printing in Transportation
As Managing Director, Stefanie Brickwede passionately set up the international leading network "Mobility goes Additive" in 2016 with the aim of pushing industrial 3D printing into series production. 2019 a second branch was launched: "Medical goes Additive" assists Hospitals, companies and institutions throughout the medical sector to extent the use of Additive Manufacturing. Now, MGA has more than 140 members active in close to 20 working and focus groups with more than 70 meetings a year.
After graduating as an economist from the Technical University of Hanover, she started her career in the mobility sector and has since held various management and project management positions at the Deutsche Bahn AG. Since 2015, Stefanie also heads the corporate project 3D Printing at the DB and is responsible for the successful introduction of Additive Manufacturing throughout the DB group. This gives her a deep understanding of the opportunities and challenges users have to face.
In addition, Ms. Brickwede is the initiator of the "Women in AM" network and actively promotes women in the AM industry.
Benny
Founder and Chief Executive Officer, Velo3D
Benny Buller is Velo3D's founder and has served as Velo3D's Chief Executive Officer and a member of Velo3D's board of directors since June 2014. From April 2012 to June 2014, Mr. Buller was an investor at Khosla Ventures, a venture capital firm. Earlier in his career, Mr. Buller worked at Applied Materials, a semiconductor company, Solyndra, Inc., an energy company, and First Solar, a solar company, where he founded the device physics team. Mr. Buller holds a B.Sc. in Physics and a M.Sc. in Applied Physics from Jerusalem University. He also holds an M.Sc. in Science from the Technion, Israel Institute of Technology.
Mark
Director of Policy, Additive Manufacturing Coalition
Panel 3: Regulation of "Additive Medical"
Mark Burnham serves as the Director of Policy for the Additive Manufacturing Coalition (www.addmfgcoalition.org). He has more than 20 years of experience representing universities, associations and technology focused entities in Washington, D.C. Mark has served in different capacities over the years, sometimes as an in-house advocate and sometimes as an outside lobbyist to various entities including Caltech, Fermilab, UCAR/NCAR, Oakland University, University of Michigan and Michigan State University where he spent 11 years, eventually serving as MSU's Vice President for Government Affairs.
During his career, Mark has worked with every federal science related agencies as well as with most national higher education associations. Some of the biggest projects he has worked on include helping get funding from Congress for two Mars Rovers, assisted with the establishment of the IACMI facility in Detroit, and approval for, and state and federal funding of the Facility for Rare Isotope Beams (FRIB), a $730 million rare isotope accelerator which will commence full operations later this year (2022).
Mark began his career working for Congresswoman Mary Kaptur (D-OH), the current Chair of the Energy and Water Appropriations Subcommittee where he served on her personal staff as the liaison to the committee on NASA, NSF and Veterans Affairs appropriations.
Mark holds a Bachelor's in Political Science from the University of Michigan and a Juris Doctor from Boston College Law School.
Ken
Vice President Commercial, GKN Additive, Forecast3D
Panel 2: Challenges of Post Processing
Ken Burns is VP of Commercial who partners with customers from all industries to bring their products from 2D to 3D. After spending nearly a decade working in Additive Manufacturing for multimillion dollar brands and startups, Ken knows what truly drives the successful integration of 3D Printing into the product development lifecycle, and beyond—and it's not about chasing the latest 3D Printing buzz. It's about turning use-cases into business-cases and successfully communicating that message.
Ken has first-hand experience with SLA, FDM, PolyJet, MJF, SLS, DMLS and Projet at two different service providers. He worked as a Materials Business Manager for Stratasys which provided him with insights as both a customer and OEM.
Ken holds a BS in Psychology and Political Science from Pepperdine University.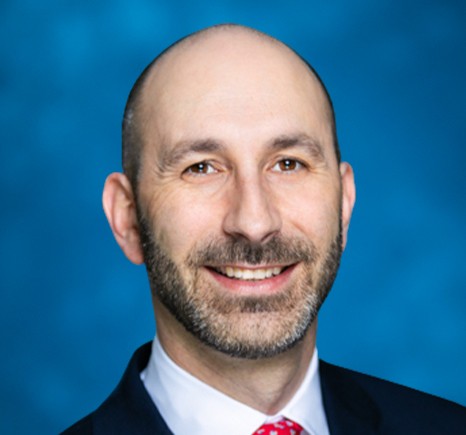 Stephen
Managing Director and Co-Head of the Electronics & Industrial Technology Team, Stifel
Special Presentation: AM Executive Panel: The Future of AM
Special Presentation: Future Investment in AM
Stephen joined Stifel in 2017 and is a Managing Director and Co-Head of the Electronics & Industrial Technology team within Stifel's Global Technology Group. He has over 20 years of investment banking experience and specializes in advising clients within the 3D printing, digital manufacturing, factory, warehouse automation, digital and packaging print, technology reseller, integration, and distribution sectors.
Prior to joining Stifel, he worked at Citigroup as an investment banker in both the Global Industrial Group, Global Transportation Group, and as a workout specialist in Citigroup's North American Substandard & Non-Performing Loan Workout Group. Stephen began his career at Arthur Andersen in corporate restructuring.
Patrick
Senior Vice President, Stratasys
Panel 2: The Future of Composites and Polymers in AM
Pat Carey joined Stratasys in January 2014 and has held a number of progressive roles and is now the Senior VP of Strategic Growth in the Americas, which includes bringing new products to market, integrating acquisitions and developing partner ecosystems that expand the company's addressable market.
Pat has spent his career in a variety of business development, marketing and sales roles, centered on disruptive technology. He served as the Vice President of Sales and Marketing for Siemens' Smart Grid Division, has held Executive positions at 3 Silicon Valley startups, and served in a variety of roles at IBM during his 18-year tenure, most notably he was responsible IBM's Blue Gene supercomputer through 3 generations of the product, culminating in 2009 with the award of the National Medal of Technology and Innovation from President Barack Obama.
Kenneth
Founder, Sciperio Inc.
Panel 2: Bioprinting: New Technology and Commercialization
Kenneth Church, Ph.D., is the founder of Sciperio Inc., a research company for advanced innovation. Sciperio has worked and developed in a wide range of technical areas to include electronics, antennas, tissue engineering, water, and sensors. Funding for these efforts has come from a variety of private and government entities. Technologies and companies have spun out of Sciperio which include nScrypt (a capital equipment company) and VaxDesign (a rapid vaccine test company). In addition to working with Sciperio, he is on the board of directors for nScrypt. He is a Trustee for the 1213 Charitable Trust (a non-profit organization for disadvantaged children), and he is a Research Professor at the University of Texas-El Paso. His research interests have been broad and have reached into lasers, optics, and the various ways in which they interact with different materials, various water technologies, novel antenna designs, and optimization, novel and conformal electronic devices and processes, and tissue-engineered materials and processes. Dr. Church has managed numerous R&D projects funded by the Defense Advanced Research Projects Agency (DARPA), the National Science Foundation (NSF), the U.S. Air Force, the U.S. Navy, the U.S. Army, the Department of Justice, Missile Defense Agency (MDA), OCAST, National Institutes of Health (NIH) and various private institutions. Dr. Church earned a BS in both Physics and Electrical Engineering from Oklahoma Christian University of Science and Arts and an M.S. and Ph.D. in Electrical Engineering from Oklahoma State University. Dr. Church has more than 75 publications & 50 presentations and 12 patents or patents pending.
Beth
Director, Digital Materials and Laboratory Equipment
Global Prosthetic Solutions at Zahn Dental, a Division of Henry Schein
Panel 1: Dental Printer Trends
Beth Collington is the Director, Digital Materials and Laboratory Equipment at Zahn Dental, a Division of Henry Schein, and Global Prosthetic Solutions. Henry Schein is a worldwide distributor of medical and dental supplies. Beth is fully immersed in the global dental industry researching new technologies and materials for development, management, and implementation for dental markets. Her core focus is on software, digital materials, CAD/CAM equipment and development of global best practices for strategies to launch, educate and market new products and services. She is currently leading key teams focusing on technical support and education to help customers navigate and support their digital transformations and profitably by incorporating operational cost reductions and value realization.
Beth has 28 years of experience in the dental industry and a is graduate from Temple University with a Bachelor of Arts degree in Communications
Beth is an avid supporter, volunteer, advisor, published author and mentor in the dental industry and active board member of the Foundation for Dental Laboratory Technology. She spends her spare time enjoying horses and activities on her farm in NJ.
Maurizio
CTO, DWS
Panel 2: The Future of Composites and Polymers in AM
Keynote: 3D Printing in Dentistry
Born in Italy in 1964, Maurizio Costabeber is an entrepreneur in the 3D printing industry since more than 20 years. In 1993 he launches the first desktop version 3D printer, produced by his co-founded Japanese start-up.
Thanks to its Japanese experience and to the studies and researches on innovative technologies, in 2007 he transmits this know-how to DWS, with the aim to bring the 3D printing to the highest level for quality and resolution.
The company is vertically integrated and produces in-house the printers for jewellery, for dental applications and for industrial manufacturing, the software and the consumable materials as well. DWS grows in business and nowadays exports the 80% of its production, to over 60 countries around the world.
He is a speaker at many additive manufacturing and industry 4.0 conventions.
DWS s.r.l.
Via della Meccanica 21
36016 Thiene (VI) Italia
+39 0445 810810
Joseph
CEO, Additive Manufacturing Technologies
Joseph is Founder and CEO of AMT, a world leader in the development and commercialisation of digital Post Production systems for additive manufacturing.
Graduating with an MEng in Material Sciences and Engineering from the University of Sheffield, UK, Joseph embarked on a decade long career in traditional manufacturing. First as a Metallurgist at Arconic (The multinational metals manufacturing company) before moving into Six Sigma Process improvement and Operational management roles in the USA and Hungary. Immediately prior to founding AMT Joseph was Head of Sales and Marketing at an Aerospace SME responsible for strategically growing the business.
AMT is a 3D Printing technology company dedicated to unlocking 3D Printing as a viable alternative to traditional manufacturing. AMT was founded by CEO Joseph Crabtree in 2017, following his decade long experience in the traditional manufacturing industries, and now employees over 100 people in the UK, Hungary, the USA, and Taiwan.
AMT has developed an automated post-production technology platform called PostPro®. PostPro® automates the manual and costly steps associated with legacy additive 1.0 'low volume & prototyping' post processing and enables functional 'high-volume end-use parts' production from 3D Printers. PostPro delivers an order of magnitude improvement in cost, quality, safety and throughput in manufacturing of 3D Printed parts.
Francesco
CEO and Co-founder, Caracol
Panel 2: The Growing Role of Large-Format Machines
Francesco is Co-Founder and CEO of Caracol, is an entrepreneur with significant international exposure, an extensive background in Management and Strategy, a deep knowledge of industrial goods sectors and Industry 4.0 technologies. After earning a bachelor's in business administration and Management at Bocconi University, he earned a Master of Science in Management at London Business School. After short internship experiences in Finance & M&A, Francesco joined the Boston Consulting Group team in Milan where he worked for about 3 years on projects across Germany, Japan, UK, Turkey, Greece and Italy. During this time, he consolidated and deepened his Strategy and Operations capabilities, working for clients in Industrial Goods, with a focus on Automotive and Aerospace. Furthermore, he worked closely with major International Automotive and Aerospace groups to roll-out Industry 4.0 technologies (e.g., Additive Manufacturing) across their production lines. He mastered his managerial skills by completing an MBA at Columbia Business School in New York. Francesco and his co-founders founded Caracol in 2017, and he has been leading the team, its operations, fundraising and growth. He has been selected as Endeavor entrepreneur for the Elevator program in 2022.
James
Co-Founder & CEO, Seurat
Panel 1: Technical Trends in AM Machines for Metal Series Production
James holds an MS in Mechanical Engineering from Stanford University with a focus on energy systems and high-temperature gas dynamics, and a BS degree in Mechanical Engineering from Santa Clara University. He has co-authored 83 patents and 13 academic publications in the fields of additive manufacturing and power generation.
Prior to founding Seurat, James was at Lawrence Livermore National Laboratory where he worked on the Laser Inertial Fusion Energy project, and co-invented and developed the core of Seurat's breakthrough technology in Additive Manufacturing.
Prasad
Founder, Lead Engineer, and CEO, Dixit Systems, LLC
Panel 1: Business Models for Today's AM Contract Services
Prasad Dixit serves as the Founder, Lead Engineer, and CEO of Dixit Systems – A NYC based startup that focuses on Engineering and 3D Software development.
Prasad holds a special interest in Additive Manufacturing/3D Printing industry and is closely related to it for over 6 years. It all started when he bought a desktop FDM printer and got obsessed with it. At one point he offered 3D printing services as a hobby and side hustle for couple of years. Later on, he played a key role in development of slicing and tool-pathing algorithms for MakerBot, a subsidiary of Stratasys. He is currently focused on developing Innovana3D – A reimagined quoting & sales platform for Additive Manufacturing Service Providers.
As part of Dixit Systems consulting services, he worked in wide variety of cutting-edge application development projects including generative design and latticing algorithms, Auto-CAM functionality for a desktop CNC machine manufacturer that would let people with non-technical backgrounds generate CAM toolpaths in an intuitive manner, and myriads of other projects involving 3D visualization and CAD customization.
Currently, he is spending his time leading the effort to develop three cloud-based SaaS applications by Dixit Systems:
Innovana3D – A reimagined quoting & sales platform for Additive Manufacturing Service Providers.
CADFlux – CADFlux is a 3D CAD Visualization Engine which powers various products and solutions developed by Dixit Systems. It can be integrated in wide variety of applications – from cross-platform desktop engineering and scientific applications to cloud-based e-commerce websites that leverages 3D Visualization.
Enverter – Enverter is a dimensional analysis and unit conversion software for engineering and scientific calculations.
Prasad received MS in Mechanical Engineering from Stony Brook University, NY and BE in Mechanical Engineering from Pune University, India. Prasad has been developing engineering and 3D software for 15+ years and oversaw release of multiple commercial software applications during his career. He specializes in computational geometry and 3D/CAD software development for cloud as well as desktop applications.
Alexandre
Managing Director, 3YOURMIND
Panel 2: Workflow and Software for AM
Since 2017, Alexandre Donnadieu has been Managing Director at 3YOURMIND Inc. in developing and leading operations in new markets. He helps executives in various industries leverage the power of AM and define business cases for the industry. Previously, he was a consultant at Capgemini Invent, advising leading global manufacturing companies design and implement their digital industry strategies.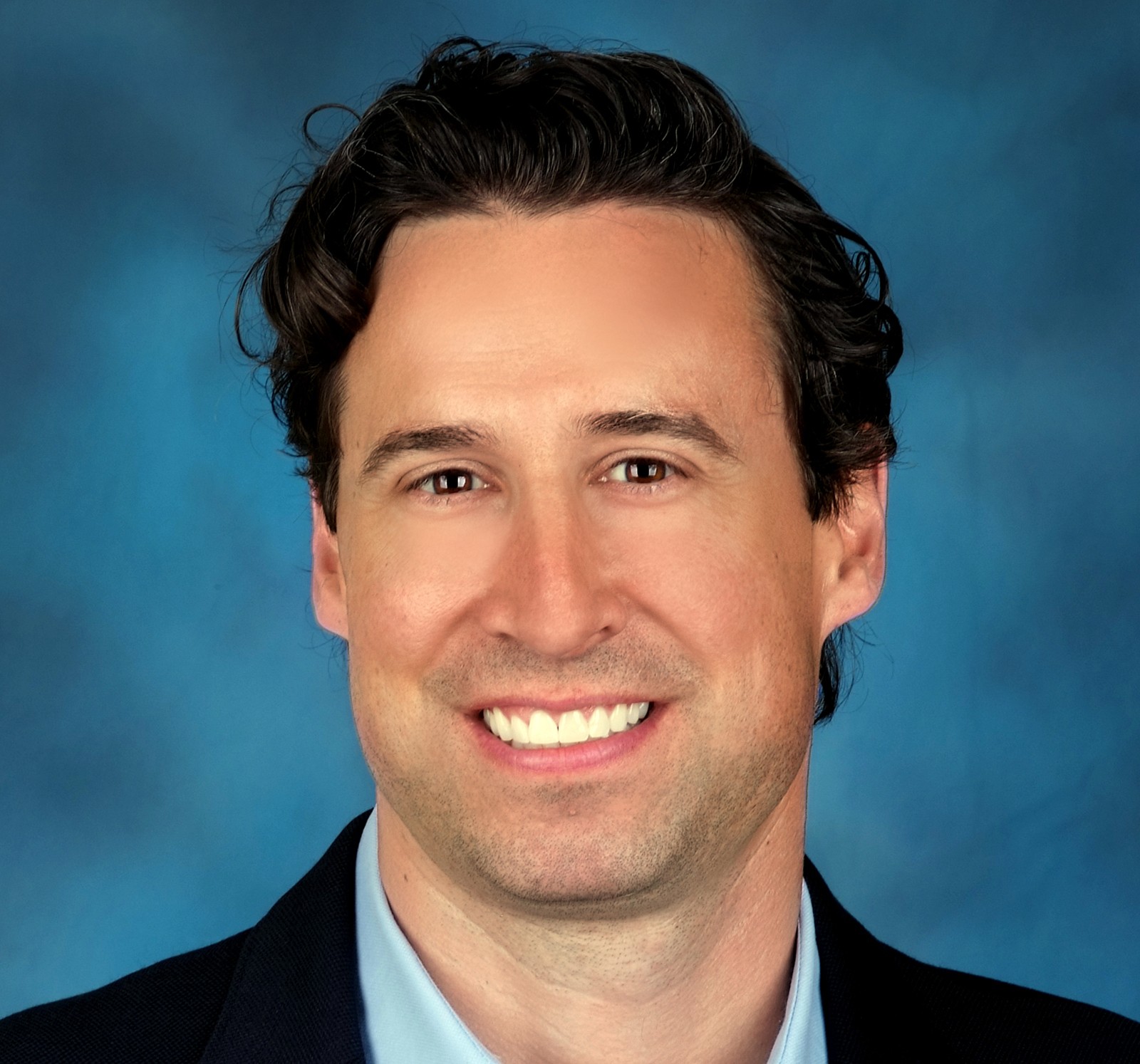 Bryan
Managing Director, Global Technology Group, STIFEL
Special Presentation: Future Investment in AM
Special Presentation: AM Executive Panel: The Future of AM
Bryan Dow is a Managing Director in Stifel's Global Technology Group where he Co-Leads the Electronics and Industrial Technologies Investment Banking practice. Bryan has over 17 years of Investment Banking experience specializing in Mergers & Acquisitions, Private Equity and Equity Capital Markets for disruptive businesses in advanced manufacturing, industrial software, IoT, and emerging technologies, such as 3D printing and drones. Bryan joined Stifel through its 2019 acquisition of Mooreland Partners where he was a Partner. Prior to joining Mooreland in 2013, Bryan was Head of the Clean Energy and Industrial Technology Investment Banking Group at ThinkEquity, where he advised clients on a range of transactions. Previously, he was also a member of the Technology Investment Banking Group at Needham & Company. Bryan earned a B.S. in Finance and Management Information Systems from the Leavey School of Business, Santa Clara University.
Alexey
Co-Founder and Chief Innovation Officer, Mighty Buildings
Panel 3: Large Format Machines in Construction
Alexey Dubov is an accomplished executive and serial entrepreneur in technological innovation and advancement for the construction industry, Co-Founder, and Chief Innovation Officer of Mighty Buildings. Together with his partners, they created a 3D printing technology to help solve the housing and climate crises by transforming how the world builds homes. Alexey is also a startup advisor and angel investor. His original contributions in the field of operations and team growth for complex technologies are supported by multiple breakthrough inventions. He founded tech startups across the globe in the US, Germany, Russia, and Singapore, including two successful exits.
Scott
Executive Vice President of Research, SmarTech Analysis
Talk 1: Market Forecast for AM for Series Production
Talk 1: Forecast of AM Services
Talk 1: Market Forecast for AM Materials
Scott Dunham is Executive Vice President of Research at SmarTech Analysis. He has authored dozens of in-depth market research studies on various aspects of the 3D printing industry, giving him one of the widest perspectives on the technology in the world. He has spoken at many prestigious events and is regularly consulted and cited by industry leading companies.
Many leading OEMs and multinationals rely on Scott's 3dp/am market data, forecasts and insights.
With a decade devoted to 3D printing market research, Scott brings to SmarTech expertise in identifying opportunities in the 3D printing industry and years of research experience in the areas of advanced manufacturing and 3D printing.
Scott holds a BA in Marketing & Research from the University of Kentucky's Gatton School of Business and Economics.
Katharina
Co-Founder & CTO, 1000 Kelvin
Special Presentation: Women in 3D Printing - Sustainability: The Path to Profitability
Dr. Katharina Eissing is a quantum physicist and CTO & Co-Founder of 1000 Kelvin GmbH. She obtained her Ph.D at RWTH in Aachen and her Masters in theoretical physics at LMU in Munich. She previously worked as a senior research scientist at Siemens Corporate Technology in Berlin where she developed novel approaches and methods to build efficient digital twin technologies. After, she joined ETH university in Zurich as a Chief Engineer in charge of setting up a research group of Prof. Bambach focusing on the application of ML to advanced manufacturing. She has authored multiple research publications and holds multiple inventions.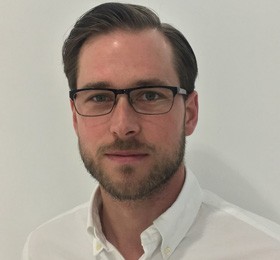 Ben
Vice President, Carpenter Additive
Keynote: New Developments in AM Materials
Ben Ferrar was appointed Vice President of Carpenter Additive in April 2019. In this role, he is responsible for the overall strategic leadership of the Carpenter Additive business unit, a vertically integrated Additive Manufacturing (AM) partner providing complete "end-to-end" solutions to accelerate materials innovation.. Ben is driving Carpenter Additive's global commercial strategy and delivering novel solutions to facilitate AM industrialization.
Ben brings over 14 years' experience in the metal AM industry, with extensive experience in AM system and application development. Prior to his current role, Ben was the Chief Operating Officer of LPW Technology Ltd., which Carpenter Technology acquired in October of 2018. Other roles include responsible for the design and development of Additive Manufacturing Systems at Renishaw plc.
Ben is committed to expanding the knowledgebase of metal AM to drive adoption of the technology. Ben believes developing the metal AM supply chain to ensure economic and long term sustainability of the industry.
Ben earned his Master of Engineering (MEng) Mechanical Engineering from The University of Liverpool and has continued to volunteer at the university in his role on the Industrial Liaison Board. In addition to this, Ben has supervised over 50 undergraduate and post-graduate projects in the AM arena and feels that the development of the next generation of engineers and material scientists is critical to the success of Additive Manufacturing.
Glynn
Vice Chairman, EOS Group
President, EOS North America
Special Presentation: AM Executive Panel: The Future of AM
Glynn Fletcher, Vice Chairman, EOS Group and President of EOS North America, holds a senior executive position at the EOS global level while also directly leading the company's operations in North America. He joined EOS in 2015, bringing with him over 30 years of experience in the CNC machine tool industry. Glynn has worked closely with Dr. Hans Langer, EOS's founder, to leverage his machine tool background and significantly advance the adoption of additive manufacturing worldwide.
Previously, Glynn worked for the Swiss conglomerate Georg Fischer Corp., beginning in 1996 as managing director of a subsidiary in the United Kingdom. Glynn went on to become managing director of the company's entire operations in the UK. In 2002 Glynn accepted a strategic role for GF Machining Solutions (GFMS) based in North America, ultimately responsible for all GFMS operations in North and South America. Over the next 13 years, as President, Glynn was responsible for GFMS companies in Chicago, Ill. and Sao Paulo, Brazil, growing them significantly to combined revenues approaching $200 million.
Glynn began his CNC machine tool industry career in 1984 as a Sales Engineer with Cincinnati Milacron Ltd. He quickly advanced to become National Sales Manager, contributing to a period of unprecedented growth between 1989 and 1996.
A qualified engineer, Glynn has also completed management development courses at Warwick University, in the UK, the International Institute for Management Development (IMD) in Lausanne, Switzerland, and Kellogg School of Management at Northwestern University in Chicago, Ill.
Pierre
Director R&D Additive Manufacturing, Linde GmbH
Talk 2: Trends in Manufacturing AM Metals
Pierre Forêt, is a French engineer who joined Linde in 2009. He currently holds the position of Director R&D and oversees Linde's Technology R&D – Additive Manufacturing in Munich leading a team developing new gas solutions including powder atomization, laser powder-bed fusion and binder jetting. He holds an M.Sc in Material Science.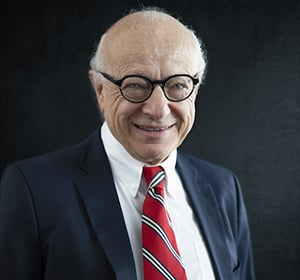 Lawrence
President, SmarTech Analysis
Talk 1: Market Forecast for Large-Format Extrusion, DED and WAM Production
Panel 1: Business Models for Today's AM Contract Services
Panel 1: 3D Printing in Implants and Orthopedics
Lawrence Gasman is the founder of SmarTech Markets Publishing and is acknowledged worldwide as an expert on technology forecasting. He has previously founded two other industry analyst firms and has also carried out a wide range of technology assessments in areas ranging from optical networking to advanced materials to augmented reality.
Sarah
Founder, Additive Integrity
Board of Directors and Head of DEI, Women in 3D Printing
Board of Advisors, Additive Manufacturing Coalition
Panel 1: Dental Printer Trends
Sarah Goehrke is the Founder of AM-specific contract services company Additive Integrity; serves on the Board of Directors and as the Head of DEI at Women in 3D Printing; and sits on the Board of Advisors for the Additive Manufacturing Coalition. She focuses in the additive manufacturing industry on advances in diversity, sustainability, and ecosystem positioning with a heightened focus on messaging. Sarah has been a leader in the 3D printing industry since 2014, previously serving as the Managing Editor of Fabbaloo; Editor-in-Chief of 3DPrint.com; and Senior Director, Strategic Communications and Ecosystems at ultrafast 3D printing leader Nexa3D. Through Additive Integrity, she has worked with more than two dozen companies across the industry, contributed to publications including Forbes.com, and keynoted across three continents. She is deeply and actively passionate about advancing diversity, equity, and inclusion in the 3D printing industry. Sarah holds Bachelor's degrees in English and Theatre from Muskingum College, as well as a certificate in Diversity & Inclusion for HR from Cornell University.
Harshil
Chief Executive Officer & Founder, Dyndrite
Panel 1: Technical Trends in AM Machines for Metal Series Production
Keynote: Software and Automation
Inventor, engineer and mathematician, with degrees in pure mathematics and mechanical engineering from UC Berkeley, Harshil leads the Dyndrite team with a vision of how modern software will transform additive manufacturing.
Paul
Principal Engineer, Subject Matter Expert, NASA Marshall Space Flight Center (MSFC)
Talk 2: Metal AM for Rocket Engines: Successes and Failures
Paul Gradl is a principal engineer and subject matter expert at the NASA Marshall Space Flight Center (MSFC) in Huntsville, Alabama. Mr. Gradl serves as a Principal Investigator and leads several projects for additive manufacturing of liquid rocket engine engines and supports a variety of development and flight programs over the last 18 years. He authored and co-authored over 90 journal articles and conference papers; published a book under AIAA "Metal Additive Manufacturing for Propulsion Applications" in 2022; holds five patents; and regularly teaches courses in additive manufacturing. Gradl is the recipient of numerous NASA and industry awards and medals; an Associate Fellow of American Institute of Aeronautics and Astronautics (AIAA), member of SME, and serves on several additive manufacturing industry and government committees and as an advisor to industry. Gradl was named one of "The Most Influential Personalities of Additive Manufacturing in 2020" and the recipient of "Engineer of the Year" by AIAA in 2022.
Todd
President, T. A. Grimm & Associates
Panel 2: The Future of Binder Jetting
Panel 2: The Growing Role of Large-Format Machines
Todd Grimm is 29-year veteran of the additive manufacturing/3D printing industry. From his work as a consultant, writer, author, speaker, editor and advisor, he was named as one of The TCT Magazine's 20 most influential in the additive manufacturing (AM) industry and has been twice nominated for the TCT Hall of Fame.
Todd is president of T. A. Grimm & Associates, an additive manufacturing consulting and communications company. He has also served as an independent director on the board of directors of ARC Group Worldwide (NASDAQ: ARCW).
Presently, Todd is a columnist for Mechanical Engineering magazine, a publication of the American Society of Mechanical Engineers. From 2011 through 2020, he has served as a columnist for publications including Engineering.com, 3D Printing Industry and TCT Magazine. Todd is also the author of User's Guide to Rapid Prototyping.
Todd currently serves on the board of the Additive Manufacturing Users Group (AMUG) as its AM industry advisor, sits on the TCT Expert Advisory Board, and is an advisor for the RAPID + TCT conference. He has also served as chairman of the Society of Manufacturing Engineers' (SME) RTAM community.
John
Founder, Digital Industrialist LLC
Special Presentation: Future Investment in AM
John F. Hartner has led global industrial technology companies for over 30 years in the automation, semicon capital equipment, cleantech and digital printing industries. John recently finished his role as CEO and Board Member of ExOne (XONE), a leading player in metal Additive Manufacturing systems. During his short tenure, he led a turnaround at the company which resulted in a more than 6X return for shareholders with the sale to Desktop Metal (DM). Today his is active in Digital Industrialist LLC, an early stage investment fund that focuses on digital manufacturing tech firms. Previously he was COO of EnvisionTEC Inc. a leading provider of 3D polymer printing solutions for the medical field. Most of John's career was spent leading Fortune 500 multi-national firms. He was President of Dover Corporation's Digital Printing segment, he grew and sold Dover's Electronics Technology group, ran FMC Technology in Asia and spent his early career at Rockwell International. For half of his career, John lived and ran businesses in Asia and Europe. He graduated from Villanova University with a Bachelor in Mechanical Engineering and he completed his MBA at the University of Chicago. John served on the boards of both the Additive Manufacturing Green Trade Association and the Maria Mitch Science Center and is part of the Young Presidents Organization. Although John now lives between Florida and the NYC area, he grew up in Pittsburgh where he was inspired by great industrialist like Carnegie and Rockefeller. His drive to make manufacturing more sustainable and local thru Additive Manufacturing is meant to help power the next Industrial Revolution.
Arno
Managing Partner, AM Ventures
Special Presentation: Future Investment in AM
Arno Held is Managing Partner of AM Ventures and specializes on the firm's ecosystem, as well as its global footprint and organizational growth. He started AM Ventures together with Johann Oberhofer in 2014. In total, Arno has more than 23 years of experience in industrial laser and manufacturing technologies and spent more than half of this time in the world of industrial 3D printing.
Since founding AM Ventures, Arno has been instrumental in building the AM Ventures team that has scouted more than 2,500 3D printing startups all over the world, conducted more than 35 rounds, built a €100m VC fund and today holds a portfolio of 17+ shareholdings in 6 countries on 3 continents.
Arno holds a diploma degree in industrial engineering and management from the University of Applied Sciences Karlsruhe (Germany) as well as an international executive MBA from the University of St. Gallen (Switzerland). Arno completed his studies in Shanghai, China and Cape Town, South Africa.
Berry
CEO & Founder, CyBe Construction
Panel 3: Large Format Machines in Construction
Started at an early age in the Dutch construction industry Berry Hendriks always wondered why contractors didn't use the same high tech as being used in other industries. After finalizing various projects as a project manager and project developer in which he experienced the complexity in the construction industry he knew there are huge opportunities to improve the process and products being made. Based on the conviction this could be done by 3Dconcrete printing in 2013 he started CyBe Construction. The mission of CyBe is simple, redefining construction by enabling 3Dconcrete printing!
Jeff
Co-Founder & CEO, Fabric8Labs
Panel 1: Technical Trends in AM Machines for Metal Series Production
Jeff Herman co-founded Fabric8Labs in 2015 with the goal to enable high-volume manufacturing of parts at the atomic level via an energy-efficient process that utilizes low-cost commodity metal salts. In 2017 Jeff was selected for the Forbes 30 under 30 for his part in developing Fabric8Labs' patented electrochemical approach to metal additive manufacturing. Jeff holds a Bachelor of Science in Business Administration from California Polytechnic State University, San Luis Obispo.
Stephen
Editor in Chief, DEVELOP3D
Panel 1: Design Software and Services
Benjamin
Founder and CEO, Nanochon
Panel 1: 3D Printing in Implants and Orthopedics
Dr. Benjamin Holmes is a seasoned entrepreneur, C-level executive, and inventor. He is the founder and CEO of Nanochon, a spin-out from his lab at The George Washington University. He is also a founder, member of the board, and executive at several other medical device and regenerative medicine companies. His PhD is in Mechanical Engineering and focused on biomaterials and 3D printing for complex tissue regeneration and drug delivery.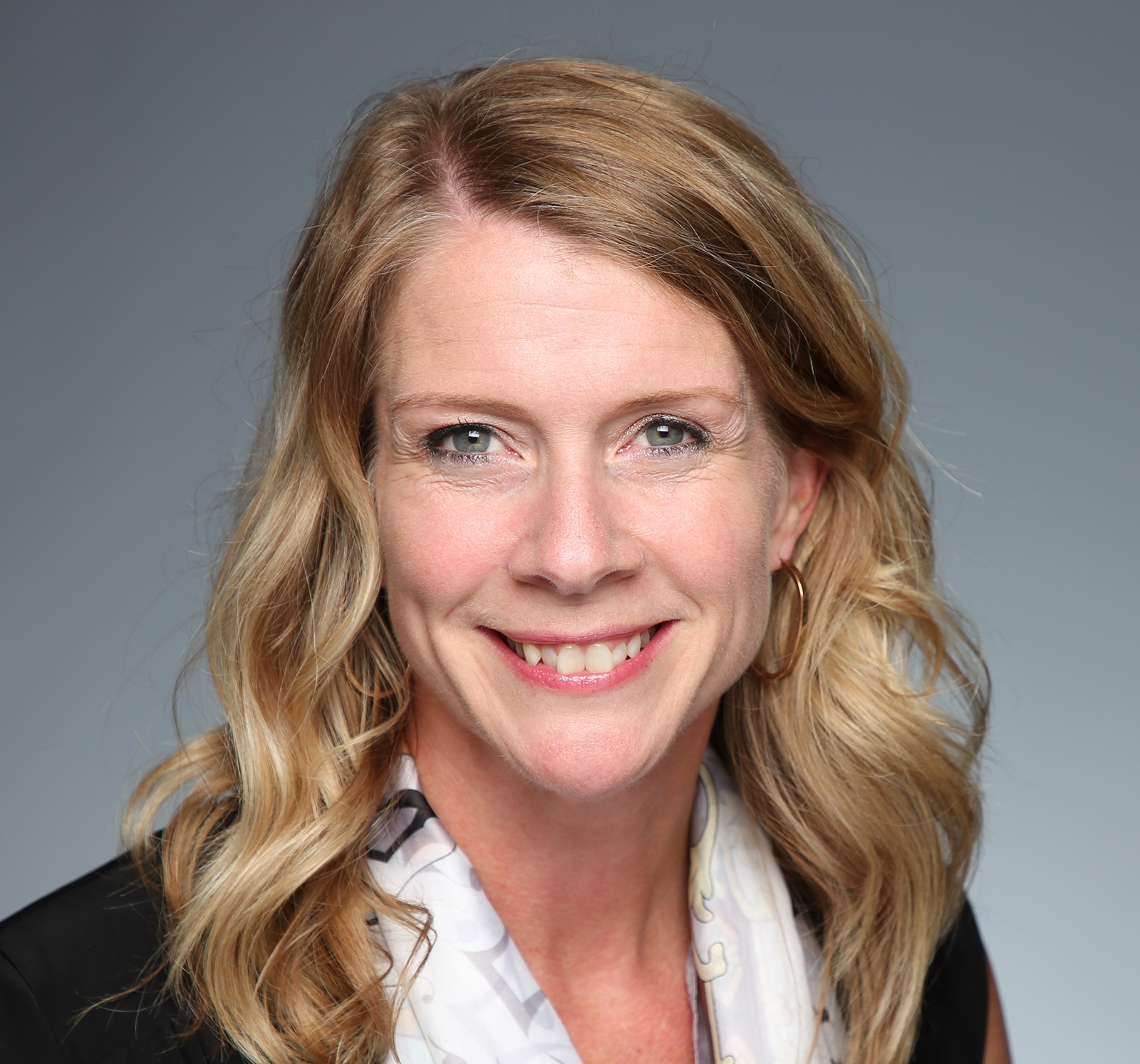 Debbie
Principal, Converge Consulting Group
Panel 1: AM in the Auto Industry
Debbie Holton is a business development, industry engagement, and marketplace expert with a proven track record of growing revenue, impact, and results in the manufacturing technology space. As Principal at Converge Consulting Group, she helps companies win the race for digital advantage via strategy development, industry engagement, technology trends, creative business models and custom solutions.
She is known as a change agent who champions new projects and fosters an organizational climate that seeks and supports innovation. She has strong technical knowledge on industry needs and cultivates strong relationships with leaders of companies, industry groups, and government agencies where her input is sought out and respected.
Holton has previously served as President of Metrix, an ASME company – a revolutionary startup – pioneering virtual events and digital engagement in advanced technologies. She launched successful strategies, new products, M&A and partnerships as Managing Director of Industry Events at ASME and as Vice President of Events and Industry Strategy at the Society of Manufacturing Engineers (SME). She also served as the Acting Director of Technology Transition at America Makes.
She has been recognized as a Notable Woman in Manufacturing, an America Makes Ambassador, and a Top Influencer in 3D Printing.
She holds a Bachelor of Arts degree from the University of Michigan and a Master of Business Administration degree with Distinction from the University's Ross School of Business.
Adam
Founder & CEO, Uniformity Labs
Keynote: Additive Manufacturing for Series Production of Metal Parts
Adam is an entrepreneur and scientist focused on the commercialization of breakthrough technologies in the physical sciences and novel materials.
He is a founder and CEO of Uniformity Labs, a rapidly growing additive manufacturing materials, printing, and software company born out of IP conceived and developed by himself and Princeton professor Salvatore Torquato. He has led technical and business teams at venture backed high-tech startups developing novel thermoelectric, photonic, and phononic materials.
Adam is the author of several materials and manufacturing processes patents, including on the topics of granular media density enhancement, additive manufacturing print processes, thermoelectric design and production, and phononic attenuation.
He earned his Ph.D. in Theoretical Chemistry from Princeton University, where he was awarded a Charlotte Elizabeth Proctor Honorific Fellowship and the Ray Grimm Memorial Prize in Computational Physics. Adam obtained his bachelor's degree at Princeton University (cum laude) in Physics, with minors in Materials Science and Applied Mathematics.
Jason
Co-Founder & CEO, Hybrid Manufacturing Technologies
Panel 1: The Future of DED and WAAM
Dr. Jason Jones is the pioneer and the world's leading authority on hybrid
manufacturing – integrating Additive Manufacturing (AM) with mainstream CNC machines. He is the co-founder and CEO of Hybrid Manufacturing Technologies, transforming CNCs & Robots into flexible smart factories with additive, subtractive, and inspection capabilities. Dr. Jones has a PhD in 3D printing from the University of Warwick and has led millions of dollars of AM development and commercialization. He is the author of numerous publications and a distinguished inventor holding dozens of patents. Dr. Jones was a founding member of the ASTM F42 standards committee and has steered the development of multiple ASTM/ISO standards and strategies. He has also served as the chair of SME's (f.k.a. the Society of Manufacturing Engineers) Member Council and AM community – the largest professional 3D printing community worldwide.
SJ
Technical Sales Engineer, Velo3D
Panel 2: The Growing Role of Large-Format Machines
SJ Jones is a Technical Sales Engineer at Velo3D and describes themselves as one of the original "Velo-vangelists". In their role, SJ is focused on developing the next generation of additive manufacturing (AM) designs and carries a passion for making metal additive parts that push the boundaries of laser powder bed fusion. Experienced in a wide array of disciplines, SJ's specialties include print simulation, support design, FEA, topology optimization, light weighting, lattice work, and texturing. Prior to joining Velo3D, SJ was an additive manufacturing engineer at Aerojet Rocketdyne and Siemens Energy.
John
CEO, Boston Micro Fabrication
Talk 3: Micro 3D Printing for Medical Devices
John is the CEO of Boston Micro Fabrication (BMF) an additive manufacturing technology company with a focus on high resolution, accuracy and precision. From 2016 to 2019, John served as President-Americas for Ultimaker, the leading open source desktop 3D printing company. From 2012 to 2016, John was the CEO of Harvest Automation. Harvest developed and deployed an autonomous mobile robotic platform that assists workers with difficult, repetitive material handling. John was VP of Sales and then CEO of Z Corporation from 1997 until 2012. Z Corporation led the way in introducing fast, easy to use and full color 3D printing into a wide range of industries. John is also currently the Chairman of Labminds, a laboratory automation technology company and a Board Director at Industrial ML, an industrial machine learning company. John received a BS in Mechanical Engineering from Cornell University, MS in Mechanical Engineering from Rensselaer and an MBA from Union College.
Christina
VP of Sales, Sintavia
Special Presentation: Women in 3D Printing - Sustainability: The Path to Profitability
Melanie
Co-Founder and CEO, FormAlloy
Panel 1: The Future of DED and WAAM
Melanie Lang, FormAlloy Co-Founder and CEO, is motivated by developing a disruptive technology that delivers the future of additive manufacturing – creating high-value components with superior performance. FormAlloy Technologies, Inc. is a provider of award-winning directed energy deposition systems and services to a wide range of industries. Melanie holds a B.S. in Aerospace Engineering from the University of Illinois and an M.S. in Systems Architecture & Engineering from the University of Southern California. In addition to her role at FormAlloy, she currently serves on the America Makes Executive Committee, as the Vice President of Legislative Affairs for Navy League San Diego and is a Women in 3D Printing Ambassador.
Andrew
Head of Bioprinting and Co-Founder, FluidForm
Panel 2: Bioprinting: New Technology and Commercialization
Andrew Lee is currently the Head of Bioprinting and co-founder at FluidForm, a 3D biofabrication company looking to change the way we think about tissue engineering. He received his Ph.D. in Biomedical Engineering at Carnegie Mellon University where his focus on muscle tissue engineering leveraged biofabrication to create skeletal and cardiac tissue models with complex tissues architecture as well as physiologically relevant contractile functions. This work resulted in a publication in the journal Science and is now utilized as the platform technology for FluidForm as it builds out a portfolio of tissues for research, repair, and replacement.
Philip
Co-Founder & Head of Americas, COBOD International
Panel 3: Large Format Machines in Construction
Philip Lund-Nielsen is Co-founder of COBOD International, the World's #1 supplier of 3D printers for construction, with investors General Electric (USA), CEMEX (Mexico), and PERI Group (Germany). After building up experience as management consultant with McKinsey & Co., Philip re-joined COBOD in 2021 to assume his current role as Head of Americas. In 2022, COBOD established its US satellite offices for sales, service, and later manufacturing.
Chao
Associate Professor, Texas A&M University
Panel 2: Challenges of Post Processing
Dr. Chao Ma is an Associate Professor at Texas A&M University. He received his B.E. degree from Tsinghua University in 2010, M.S. degree from University of Wisconsin–Madison in 2012, and Ph.D. degree from University of California, Los Angeles in 2015, all in Mechanical Engineering. He was a senior mechanical engineer at Cymer (an ASML company) from 2015 to 2016. He joined the faculty of Texas A&M University in 2016. His expertise covers additive manufacturing, laser manufacturing, and metal matrix nanocomposites. He has published 70 peer-reviewed papers in these areas. His research, teaching, and service have been recognized by multiple awards, such as the NSF CAREER Award, the SME Outstanding Young Manufacturing Engineer Award, the Outstanding Paper Award at the International Conference on MicroManufacturing, the Best Paper Award of Manufacturing Division at the ASEE Annual Conference and Exposition, and the ASME Best Organizer of Symposium and Session Award.
Ivan
Founder and CEO, Morf3D Inc.
Special Presentation: AM Executive Panel: The Future of AM
Talk 2: Contract Manufacturing for AM
A change-maker in the Additive Manufacturing industry, Ivan Madera's experience as an entrepreneur and executive leads him to invest in innovation. As the founder and CEO of Morf3D Inc – a thriving AM start-up within the fast-paced aerospace industry created in 2015– Ivan's vision extends beyond Morf3d's increasing footprint in Los Angeles. His company's products have landed on the moon, orbited the earth, and strengthened the designs of customers like Boeing, Raytheon, Northrup Grumman and Collins Aerospace. Their unrivaled value begins with skilled engineering design and expert production then ends with strong, dependable customer communication.
Stephan
Associate Consultant, Wohlers Associates, ASTM International
Panel 3: Large Format Machines in Construction
Coming from 12 years in the IT sector and 17 years in construction with emphasis on Additive Construction, Stephan's specialty is construction digitization and leading disruptive innovative technology adoption. As part of the Wohlers Associates team, Stephan advises global corporations and entrepreneurial establishments successfully implement the means necessary to transform business operations and be disruptive players in Construction. In addition to his advisory/consultancy role, he is currently leading International Additive Construction Standard initiatives with JG80 under ISO/ASTM and as vice chair of ASTM's F42.07.07. sub-section.
About Wohlers Associates (acquired by ASTM):
Wohlers Associates is an independent advisory firm with more than 30 years of experience in technical and strategic consulting on the new developments and trends in rapid product development and additive manufacturing.
The company assists with organizational strategy and direction, partnership opportunities, mergers and acquisitions, product positioning, and competitive issues. It also provides advice on growth trends and what the future holds. Wohlers Associates has worked with many of the biggest names in the industry.
About ASTM:
For almost 125 years, ASTM has been well known as one of the world's largest and most established standards creating organizations. Today, ASTM also offers a wide range of products and services that go well beyond standards: training, proficiency testing, certification and the new portal service Compass. These offerings significantly enhance the benefits ASTM provides to its stakeholders worldwide.
Justin
Co-Founder, Head of Lab Operations, ResetSmile
Panel 2: Improving the Patient Experience with 3D Printing
Justin Marks, CDT is the Head of Lab Operations and a co-founder of ResetSmile, a leader in on-demand 3D printing technologies for custom dental prosthetics. An accomplished dental technician, educator, innovator and lab owner, Justin has lectured and taught courses on digital dentistry and removable prosthodontics in more than 40 countries over the past 20 years. He is a pioneer in computer aided design and 3D printing technologies for removable prosthodontics and is the 2022 recipient of the NADL Harry Hagman Inventors Award for his work in the field of multi-material filament printing. Justin holds his board certification as a dental technician in the complete and partial denture specialties and graduated Summa Cum Laude from Pace University with a BBA in marketing and management.
https://www.linkedin.com/in/justin-marks
https://www.facebook.com/justin.marks.980
Lauralyn
Industry Strategy & Engagement, Metrix Connect LLC, An ASME Company
Talk 1: Medical 3D Printing Application Trends & Developments
Lauralyn McDaniel joined ASME in February 2019 as Industry Manager and today leads Metrix's Additive Manufacturing/3D Printing strategy and engagement including advisory groups and community initiatives. McDaniel has been involved in additive manufacturing since 1999, engaging with companies and activities surrounding AM along with micromanufacturing, nanotechnology, and other technologies. Her additive manufacturing activities include Vice Chair of the America Makes & ANSI AMSC as well as co-chair of the Medical Workgroup, DICOM WG-17 3D Manufacturing, RSNA 3D Printing SIG, and ASTM F42 Executive Committee. She received the America Makes Ambassador Award in 2018 and was named 3D Printing Industry's Community Advocate of the Year in 2019. She has written several articles on the challenges to expanding the application of AM/3DP and the workforce needed to support the technology. She also serves as editor of Metrix's Medical AM/3DP Year in Review and the Aerospace AM/3DP Year in Review as well as AdditiveManufacturing.com
She holds a BA from Oakland University and an MBA from the University of Notre Dame.
John
Corporate Strategy Advisor and Co-Founder, Onshape
Panel 1: Design Software and Services
John McEleney, an entrepreneur and industry luminary, has spent his career transforming businesses, driving corporate strategy, and forecasting what's next in product development and manufacturing. McEleney has more than 30 years of experience in mechanical design and software. He is a co-founder of Onshape and now the corporate strategy advisor at Onshape, a PTC business.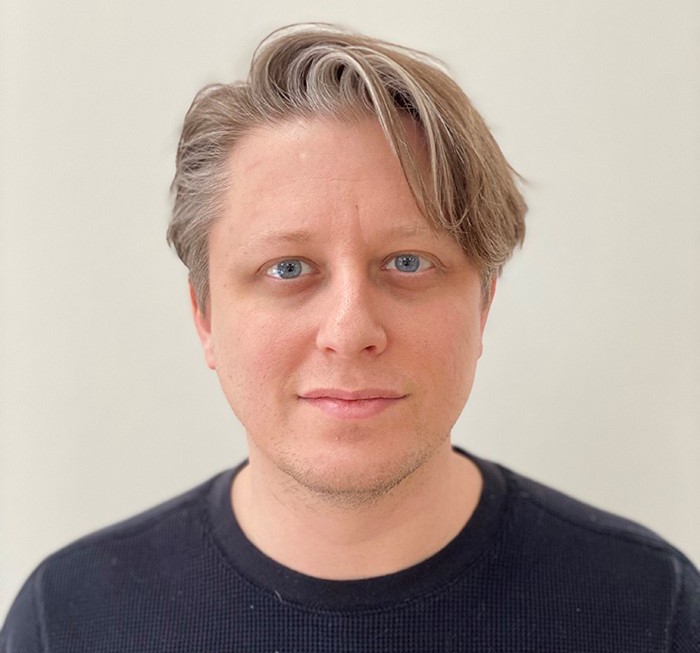 Michael
Editor in Chief, 3DPrint.com
Panel 3: Low-Cost Mass Customization in Dentistry
Panel 1: Technical Trends in AM Machines for Metal Series Production
Editor-in-Chief of 3DPrint.com Michael Molitch-Hou has been covering the additive manufacturing industry day in and day out for the past decade. He worked his way up from senior writer at 3D Printing Industry to Editor before transitioning to engineering.com, where he oversaw the 3D Printing news division while covering emerging technologies in CAD and construction. Now, Michael is dedicated to ensuring that 3DPrint.com remains the leading source for actionable intelligence related to 3D printing technology and the larger AM industry.
Kristin
President, Women in 3D Printing
Special Presentation: Women in 3D Printing - Sustainability: The Path to Profitability
Panel 2: Challenges of Post Processing
Bringing years of experience in 3D printing, Kristin Mulherin leads Nexa3D's powder bed business with the launch of the QLS 820 production SLS system. She is also the President of non-profit Women in 3D Printing. Prior to this, she was the Founder of AM-Cubed, a consultancy dedicated to the commercialization of 3D printing and additive manufacturing, and held go-to-market leadership roles at HP, Dyndrite, Thermo Fisher Scientific, and LPW Carpenter Additive. She began her career as an engineer at Northrop Grumman. Kristin holds a Master's degree in Materials Science & Engineering from UCLA and an MBA from the University of Southern California (USC).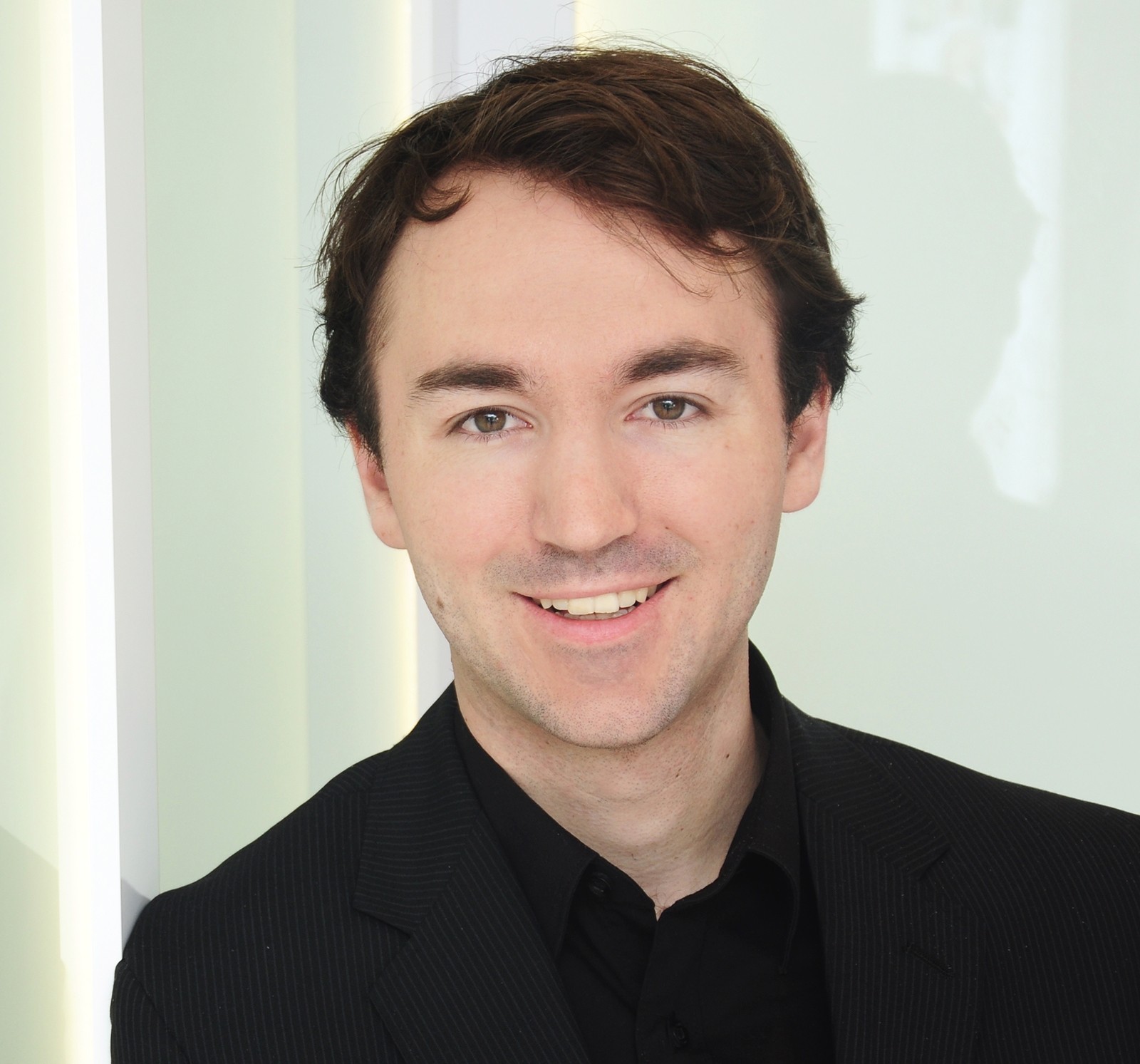 Alexander
Head of Additive, Autodesk
Panel 1: Design Software and Services
Alexander Oster is Director of Additive Manufacturing in the Fusion 360 Product development group. He and his team are creating Additive Manufacturing software to help customers make the most out of their machines and take the next step towards industrializing AM with the use of Generative Design.
Alexander has been co-founder of the Additive Manufacturing software company Netfabb GmbH, acquired by Autodesk in 2015. Prior to Netfabb, he served as CTO of FIT AG, one of the largest Metal AM service bureaus in Germany.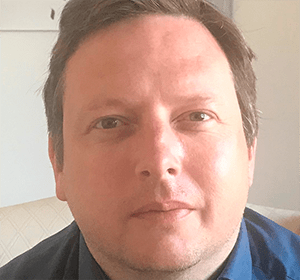 Joris
Executive Editor, 3DPrint.com and VP Consulting, SmarTech Analysis
Chairperson
Since 2017 Joris Peels has worked with 3DPrint.com, first as Editor-in-Chief, and now as Executive Editor. Joris is also VP Consulting, SmarTech Analysis, sister company of 3DPrint.com.
Joris is a Netherlands-based 3D printing consultant for strategy, business development and marketing in Additive Manufacturing. Joris performs technical due diligence, market research and competitive analysis for consultants, analysts, multinationals, VC's, PE and hedge funds.
Joris has worked in 3D printing for more than a dozen years, for Shapeways, Materialise, Formlabs, Ultimaker, HP and others. Joris lives, eats, sleeps and dreams 3D Printing and tries to give a dose of realism and truth to the hype surrounding 3D printing.
Christina
Co-Founder & CEO, Makelab
Panel 1: Business Models for Today's AM Contract Services
Christina is the Cofounder & CEO of Makelab, offering 3D printing solutions, decentralizing the experience of 3D printing, bringing the convenience factor to brands & teams building physical products. We're building the modern day "Kinko's" of 3D through an innovative business model & strategy that ensures low friction, efficiency, and scalability.
Mathias
CEO and co-founder, All3DP
Panel 2: Innovations in the AM Contract Services Market
Mathias Plica is CEO and co-founder of All3DP and Craftcloud.
Craftcloud is the leading online marketplace for 3D printing services. The platform's mission is to give the best price on customers' projects with a real-time price comparison of 3D printing services worldwide. From prototyping to end-use products, Craftcloud helps customers from all industries bring their projects to life.
All3DP is the #1 magazine for the digital maker, with compelling content on 3D printing, 3D scanning, CAD, laser cutting & engraving, CNC machining, single-board computers, and more. The All3DP mission is to provide readers with unbiased, consumer-oriented, and helpful content.
All3DP Pro is where decision-makers turn to understand and profit from the business applications of 3D printing. The All3DP Pro's mission is to promote and expand the understanding and adoption of additive manufacturing globally.
Mathias graduated in economic science and, before launching All3DP and Craftcloud, had the opportunity to build Germany's largest internet consumer-tech platform as co-founder and CEO at Chip.de.
Brad
Global Business Director for 3D Printing, Arkema
Panel 2: The Future of Composites and Polymers in AM
Brad Rosen, Global Business Director, 3D Printing, at Arkema is responsible for the leadership of the UV-curable 3D printing business, where he drives the growth strategy, sales, innovation and expansion of Arkema's capabilities to capitalize on the emerging 3D printing market.
Brad joined Arkema in 2015 in the Developmental Rotation Program with assignments in Fluorochemicals, Oxygenate & Derivatives, and Organic Peroxides, also spending time in a Strategic Procurement Manager role. Most recently, Brad was Business Manager for the Hydrogen Peroxide business, and previously as Specialties Market Manager. Before Arkema, Brad spent several over 5 years in technical and new product development roles with E.I. DuPont de Nemours & Company and the Chemours Titanium Technologies.
Brad holds his Ph.D. in Organic Chemistry from the University of Pennsylvania, an MBA from Carnegie Mellon University, and his Bachelor's in Chemistry from Harvard University. In addition, he graduated from INSEAD Executive Academy in September 2022.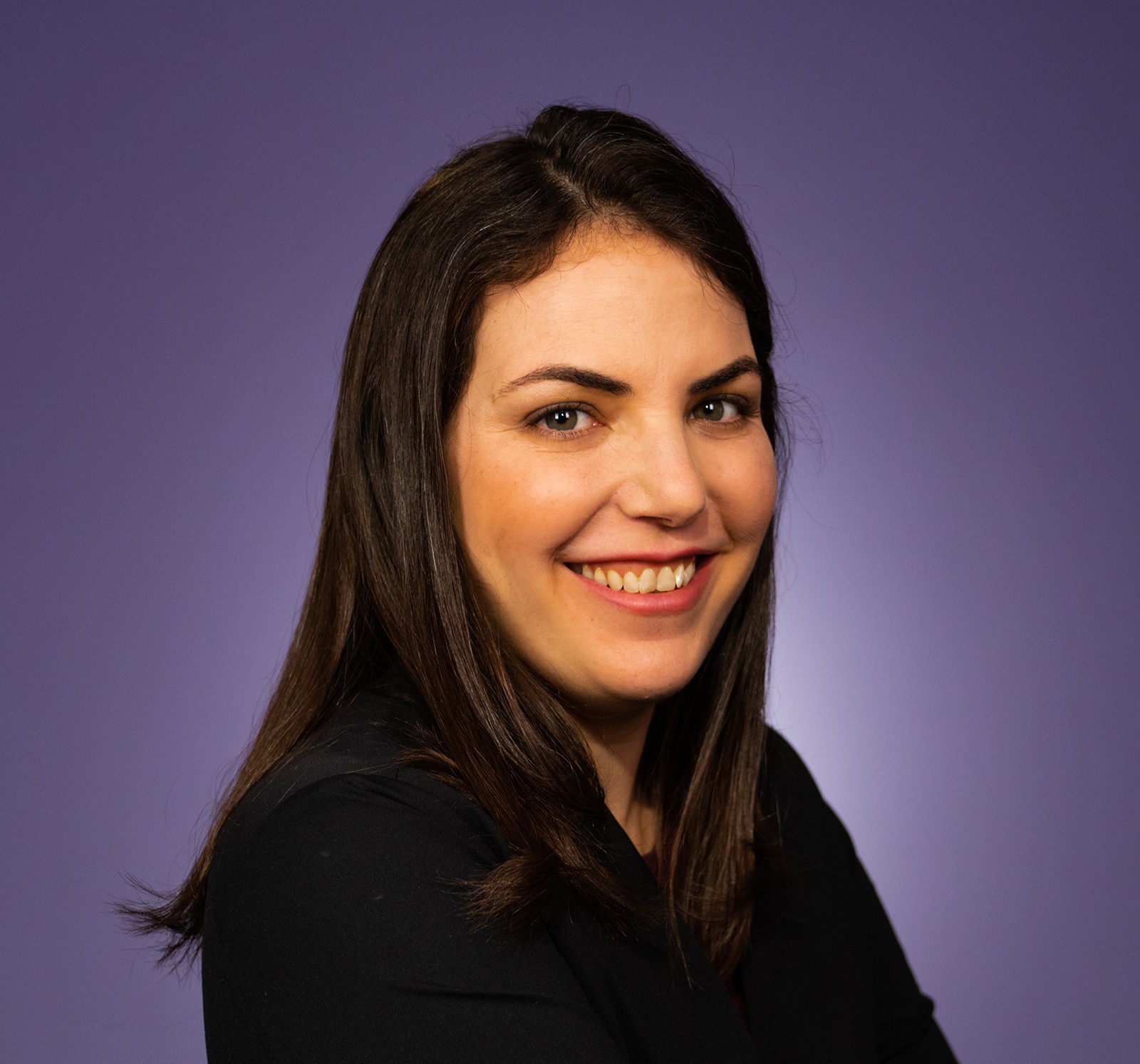 Tali
Startup Advisor
Panel 2: Workflow and Software for AM
Tali Rosman started in the AM industry 10 years ago when she joined Stratasys' Strategy & Corporate Development to lead numerous acquisitions and investments in the AM space, as well as key strategic processes.
In 2020 she joined Xerox to lead Elem Additive, Xerox's 3D Printing arm, building it up from the ground up, taking the ElemX printer to market and landing marquee accounts.
Since Oct. 2022 she has been advising early-stage companies on strategy, product roadmap development, and corporate development.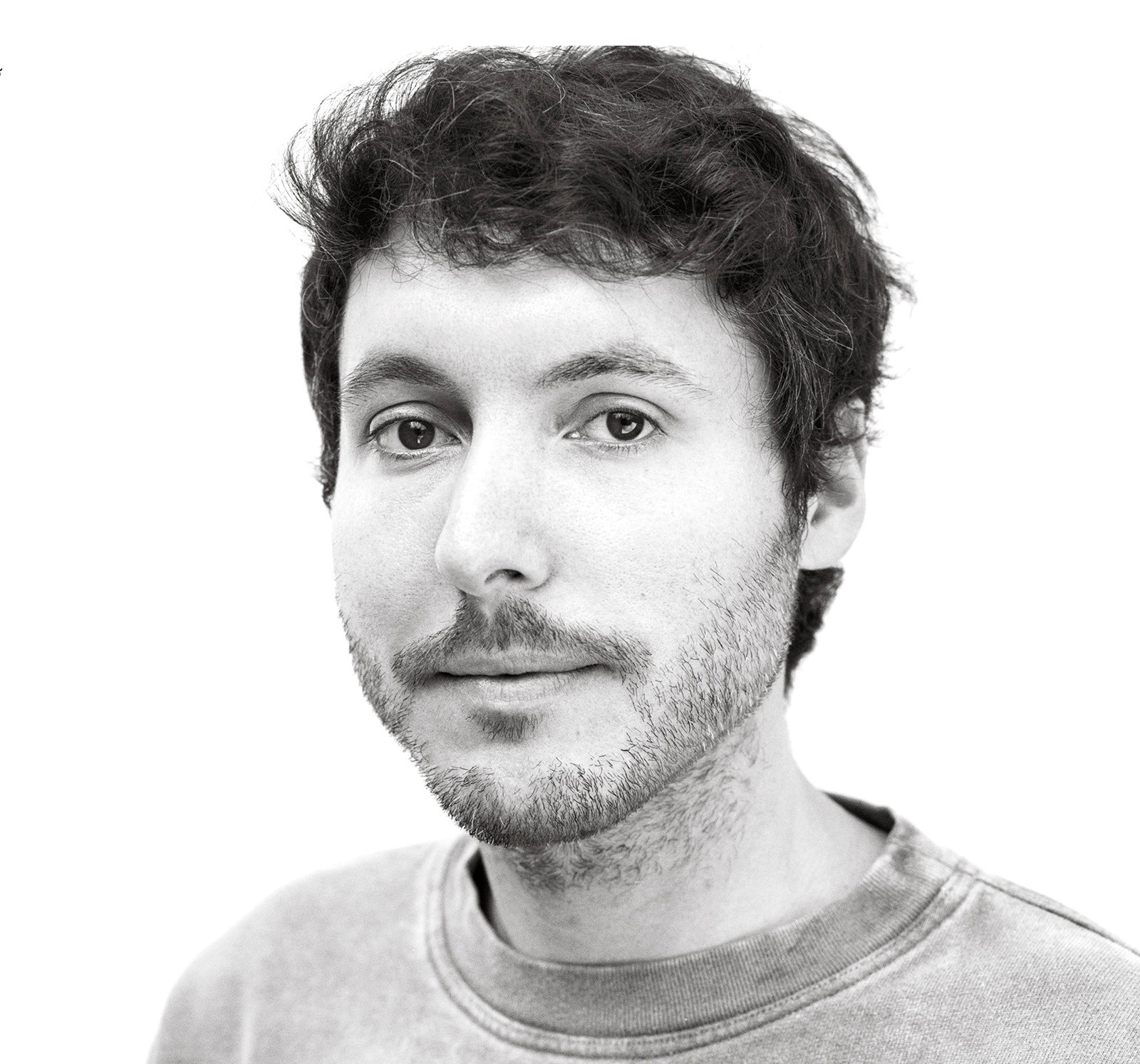 Bradley
Founder and CEO, nTopology
Panel 1: Design Software and Services
Bradley Rothenberg is the founder and CEO of nTopology, an engineering software company based in New York City built to enable engineers to design transformative products. nTopology's breakthrough technology unifies geometry and physics into finely tuned digital models, supporting engineers as they collaborate to develop lightweight, optimized parts with the requirements built right in.
Bradley studied architecture at Pratt Institute in Brooklyn, New York, and has been developing computational design tools for advanced manufacturing for the last 10-plus years.
Ankit
Senior Manager, Metal Technology, EOS North America
Panel 1: Emerging Alloys and Metallic Materials for AM
Dr. Ankit Saharan, Senior Manager, Metal Technology at EOS North America, manages system, materials and process research and development for customers applying 3D printing to their business.
Since joining EOS, Ankit has worked to accelerate the realization of the digital age of manufacturing, from developing advanced materials to developing processes that will advance automation in additive manufacturing (AM) applications, with a focus on metals. He has led teams that developed benchmarking, researching and developing applications for metal 3D printing, and filed several patents including automated compaction of powder in AM systems and powder spreadability measurements. He is also responsible for managing EOS relationships with external development partners in North America.
Ankit has been involved in engineering applications since very early in his career when he worked on a project with National Aerospace Laboratory that explored structural aerospace applications for civilian aircraft. Ankit also worked for Dana Incorporated, an American worldwide supplier of drivetrain, sealing, and thermal-management technologies, as a senior process engineer responsible for ensuring continuity in processes between two different plant locations.
Outside of EOS, Ankit maintains an active role in informing and understanding industry standards by engaging with regulatory and research bodies. He is an active member of the SAE International where he sits on a committee for additive manufacturing. He is also an appointed subject matter expert on the additive committee for International Standards Organization (ISO TC44). He is also a member of the American National Standards Institute (ANSI) where he sits on another committee that informs the standards for manufacturing. Ankit also serves as guest presenter on industry panels around North America, speaking on topics such as in-process monitoring, additive manufacturing automation, and materials and process development.
Ankit holds a doctorate in mechanical engineering and master's degree in aerospace engineering from the University of Illinois at Urbana-Champaign and a bachelor's degree in aeronautical engineering from Anna University, Chennai, India.
Mike
Director of Application Consulting, DyeMansion North America Inc.
Panel 1: Post Processing: State of the Art
Based in North America, Mike Schorr, DyeMansion's Director of Application Consulting of North America, has a long history in 3D-printing and manufacturing through working in various industries – from automotive, aerospace & defense, to consumer goods. Key learnings and studies have helped shaped his knowledge around material development, printing strategies and hacks, and how the right post-processing can enable an application to take off. He knows the needs and high standards of these industries along with what it takes to turn a napkin sketch into a high-volume application.
Duann
Volunteer Advocate, 3MF Consortium
Founder, Bits to Atoms and DfAM Substack
Panel 1: Design Software and Services
Duann Scott is founder of Bits to Atoms along with the DfAM Substack, both focused on design for additive manufacturing.
With over 15 years experience in the additive manufacturing industry at service bureaus, software and hardware companies with roles in business development, partnerships and marketing, Duann has a broad understanding of the opportunities and applications where additive manufacturing makes business sense and how to communicate that value.
From a deep understanding of design for additive manufacturing and material processes through to corporate strategy, investments and acquisitions, Duann has worked with many of the leading companies in the space especially with emerging technologies at the cutting edge of the industry.
It is with this deep knowledge of what it is technically required to take a design to reality (from bits to atoms). Duann as a volunteer advocate for the 3MF consortium, helps to guide and promote its adoption, open bottlenecks and unlock innovation in the additive manufacturing space.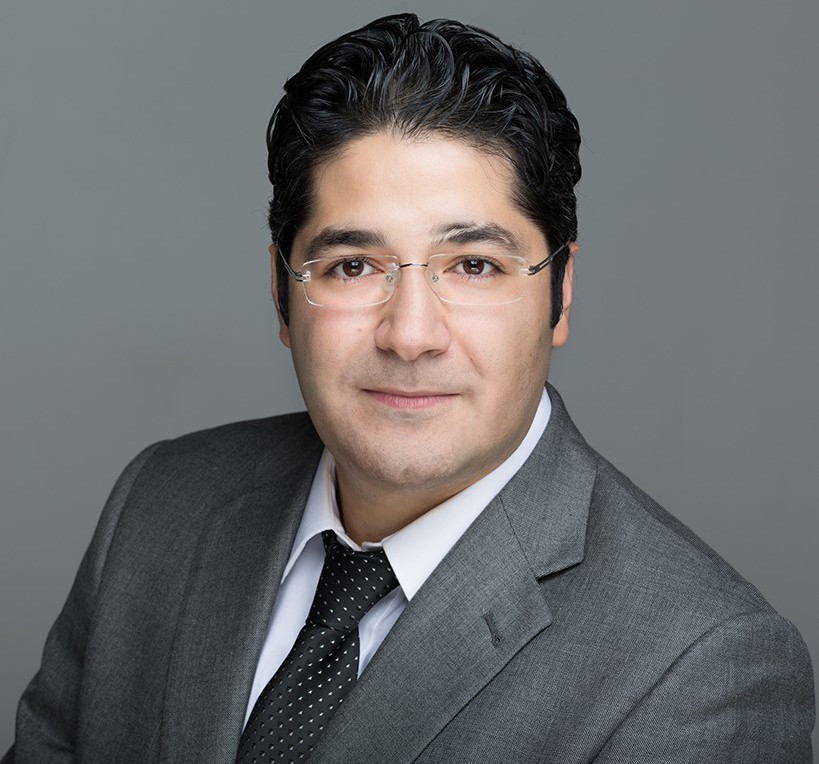 Mohsen
Vice President, Global Advanced Manufacturing Programs, ASTM
Special Presentation: AM Executive Panel: The Future of AM
Dr. Mohsen Seifi is the global director of additive manufacturing programs at ASTM International responsible for the AM center of excellence (AM CoE), Wohlers Associates (ASTM recent acquisition) and various AM programs while leading a team of technical experts in the field. In his role, he brings technical leadership to accelerate standardization activities across all ASTM AM related technical committees and building new partnerships/initiatives as well as development of new AM standards related programs and services within diverse ASTM portfolios. He has 10+ years of experience in additive manufacturing managing and prioritizing multiple programs/projects in research/business environments with strong technical/business development background. During his career, he has conducted programs funded by government agencies such as Navy, NASA, US Air Force and America Makes in addition to providing technical consulting to MRO companies such as Delta Air Lines TechOps for AM implementation.
Additionally, he has an appointment as an adjunct faculty at Case Western Reserve University in Ohio, USA. Part of his PhD work focused on rapid qualification methods for metal additive manufacturing processes. Dr. Seifi has co-authored 40+ peer-reviewed publications that are cited more than 2800 times and presented 70+ invited and keynote lectures at various technical meetings, industries and government agencies while also receiving various technical society honors and awards. He serves on several advisory board positions supporting major AM programs.
Davide
Co-founder, 3dpbm
Panel 1: Emerging Alloys and Metallic Materials for AM
Panel 3: Polymer Post Processing
As a technology industry journalist and entrepreneur, with a passion for additive manufacturing (AM) and its potential to change the world, I co-founded 3dpbm, a growing global agency, and market intelligence resource for 3D printing-related businesses. We conduct market research, publish in-depth market reports and publish several leading news websites, as well as digital magazines, focusing on the AM industry.
We continue to build one of the industry's largest database of product sales data (machines, materials and services), which we leverage to provide comprehensive market reports along with advanced market analysis and consultancy services.
We specialize in the core AM market (hardware, materials and service providers) and continue to expand into researching AM adoption across different market verticals, spanning from vertical AM applications (automotive, aerospace, medical, energy, transportation, industrial tooling and automation) to specific AM industry verticals (materials and material families, hardware and technologies, software and services).
We also offer business development and visibility consultancy and communication services, to both startups and established companies interested in promoting their 3D printing products, implementing 3D printing services or adopting 3D printing technologies and applications. We organize webinars, events and participate in conferences worldwide focusing on 3D printing.
Max
CEO and Co-founder, Replique Unit, BASF
Panel 2: Innovations in the AM Contract Services Market
As the CEO and co-founder of Replique, Dr. Max Siebert coordinates the development and implementation of Replique's additive manufacturing platform for their customers.
Max Siebert holds a PhD in material science and before founding Replique, has worked at BASF for more than 10 years in several different positions, e.g. research of advanced formulations for the integrated circuit industry. As a true believer in data and innovation, he later joined the digital transformation team and was responsible for implementing digital tools to improve innovation at BASF before building the "data-to-value" cross operating divisions team at BASF. Implementing a data "need-to-share principle", delivering data to the hand of those who need it was part of this transformation job but also laying the foundation to offer data products to customers. Using this combination, Dr. Max Siebert is passionate to thrive the digital part adoption forward and help customers to find their ideal material-technology combinations in a lean way of conducting business with additive manufacturing.
Casper
Chief Operating Officer, Ossiform
Panel 2: Bioprinting: New Technology and Commercialization
MSc in Medical Engineering and a registered Nurse with clinical experience. Casper has been working with medical 3D printing and drug delivery systems for more than five years.
Oliver
Founder, Principal Consultant, Rethink Additive
Chairperson
Oliver Smith is the founder and principal consultant at Rethink Additive, a dedicated 3D printing consultancy. Prior to this, he has held the position of Senior Innovation consultant at Blueprint and Senior Strategy Manager at Stratasys. With a decade of experience in the 3D printing industry, Oliver has worked with Fortune 500s to start-ups across a number of industries to help define and build their 3D printing innovation strategies.
Having written several books, and presented at many different 3D printing and innovation conferences around the globe, Oliver's approach to 3D printing is to define the business value first, then identify a specific technology solution, because the first thing 3D printing should make for you business is sense.
JT
VP Business Development, MicroTek Finishing, LLC
Panel 2: Challenges of Post Processing
JT Stone is the VP Business Development at MicroTek Finishing, LLC. He graduated from Morehead State University in 2012. Since then he has spent the last 10 years as an expert in the MMP Technology (MicroMachiningProcess) related to many different industries including Aerospace, Additive Manufacturing, and Medical.
Marcel
Chief Operating Officer, Quantica
Panel 1: Dental Printer Trends
Marcel Strobel has been responsible for quality and product management in manufacturing and trading companies for more than 25 years. Most recently, he was CEO of a manufacturing company in the USA and a management consultant. He conducted feasibility studies for the use of additive manufacturing for electronics manufacturers and thus recognized the limitations of the available technologies and the need for the printhead technology developed by Quantica, leading him to join the company. In his role at Quantica, he works closely with their various customers including those in the dental industry.
Nora
Director, Enterprise Sales, North America, Materialise
Founder & Chairwoman of Board, Women in 3D Printing
Panel 2: Workflow and Software for AM
Nora serves as the Director of Enterprise Sales at Materialise, where she helps AM users optimizing their production workflows and production center's efficiency thanks to CO-AM, Materialise's cloud-based MES.
Nora founded the non-profit Women in 3D Printing (Wi3DP) in 2014 to promote women leaders in the additive manufacturing industry. After presiding over the organization for 7 years and building a strong foundation and team, Nora is now acting as the Chairwoman of the Board.
Pursuing her vision for more social inclusion, she joined 3D Africa as Board Advisor and sits at various other Advisory Boards, such as 3DHeals', the Journal of 3D Printing & Additive Manufacturing, TCT Group's, and De Anza's Design and Manufacturing Technologies Department…
Nora was awarded 40 Under 40 East Bay Area in the leadership category, by Diablo Magazine (2018), Community Advocate of the Year, by 3D Printing Industry (2018), received the Certificate of Honor in Manufacturing by the City of San Francisco (2017) and was named among the 20 most influential women in Additive Manufacturing every year since 2015. She is a 2019 TEDx speaker on How 3D Printing will disrupt the supply chain.
Tuan
Chief Revenue Officer, Azul 3D
Panel 2: The Future of Composites and Polymers in AM
Tuan TranPham is the Chief Revenue Officer (CRO) at AZUL 3D, Inc, and prior to that he spend 19 years working for seven of the largest 3D printing companies, such as Z Corp, 3D Systems, Objet, Stratasys, Arcam (a GE company), Desktop Metal and AREVO.
Tuan possesses a unique perspective and insight on 3D printing applications, challenges, opportunities, technologies and trends. Tuan is extensively connected within the 3D printing industry and has over 29,000+ LinkedIN followers. He was recently presented a Distinguished INnovator Operators award, known as "the DINO Award" within the 3D Printing Industry in 2019.
Tuan earned a Business (Export) Engineering degree from the Danish Technical University (DTU) and gained business experience while working in Denmark, England, Hong Kong, Japan and the United States.
He speaks Danish, English and Vietnamese. Tuan is based in Greater Boston, MA where he lives with his wife Thao and son Sebastien.
Fun fact: He has travelled and completed all "7 Wonders of the World" – both the new and the old ones.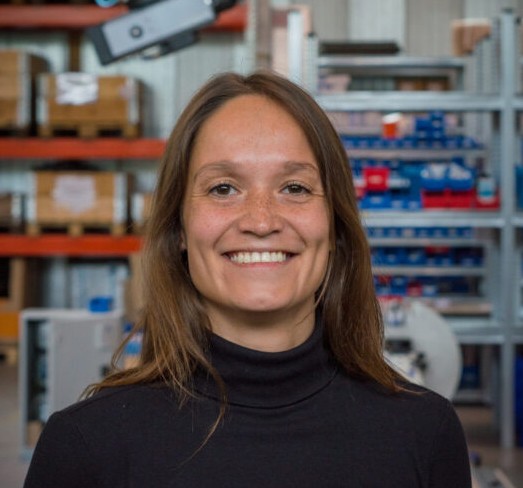 Charléne
CCO, CEAD Group
Panel 2: The Growing Role of Large-Format Machines
With a technical background and a strong passion for innovation, Charléne was captivated by the large scale additive manufacturing technology at CEAD. Combined with her skills in marketing and sales, Charléne oversees the commercial strategy of the company. Originally educated in Maritime Engineering at the Technical University Delft, she still loves to spend her free time at sea.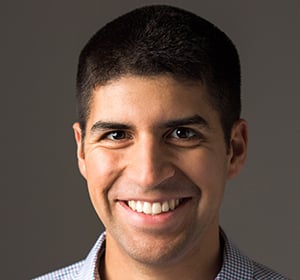 Mike
Founder and CEO, 3Degrees
Panel 1: Post Processing: State of the Art
Dr. Mike Vasquez is a 3D Printing expert specializing in pushing the boundaries of advanced 3D printing technology. He is the Founder and CEO of 3Degrees, a Chicago-based consulting company focused on helping organizations maximize their investment in the technology. Over the past decade he has worked side-by-side with some of the top machine manufacturers, material producers and end users in the industry, consulting with them to identify novel applications, test new materials and develop frameworks to maximize R&D efficiency and boost ROI.
Based on insights gleaned from the consulting, Mike has spun out two additional organizations. First, a software company called TraceAM with the mission to help manufacturers organize and analyze their 3D Printing digital data. In the last year, they have worked with customers such as Air Force Research Lab, Renishaw, Ohio State University and Fabrisonic. The second organization, AMx or Advanced Manufacturing Experience, was created by Mike to to offer an on-ramp for new workers from disadvantaged regions looking to enter the field of Advanced Manufacturing. As voluntary effort designed to give back to the industry and community, the pilot course was run in the West Side of Chicago and with support from America Makes and West Side Forward. In 2022, AMx is hoping to secure funding to branch out to multiple cities and regions.
He completed his PhD in Additive Manufacturing at Loughborough University and received both his Bachelors and Masters from MIT in Materials Science and Engineering. Mike is regularly asked to speak as an expert on the topic of 3D Printing and has given talks at SxSW, the National Association of Attorneys General annual meeting and numerous industry conferences. Mike is the host of 3Degrees Discussions, a weekly podcast where he speaks with the innovators, entrepreneurs, and leaders in the 3D Printing industry. Currently the show has over 65 episodes including interviews from leaders at NASA, Ford and Boeing.
Ankush
Intrapreneur, Additive Manufacturing, Glidewell
Panel 3: Low-Cost Mass Customization in Dentistry
Ankush Venkatesh is an Intrapreneur, Additive Manufacturing at Glidewell specializing in strategy and digital manufacturing.
He has written for publications such as Harvard Business Review and Forbes in the areas of additive manufacturing and its adoption.
Ankush has also been a management consultant for organizations adopting digital technologies as part of their transformations with Industry 4.0 technologies like additive manufacturing, IIoT(Industrial Internet of Things), artificial intelligence/machine learning and digital twins.
He has a Bachelor's Degree in Mechanical Engineering, and a Master's Degree in Engineering Management with a focus on product development and 3D printing. He also spent two years at the Tuck School of Business at Dartmouth College as a Strategy Fellow focusing on digital manufacturing strategy.
He is a former technology consultant, having spent time with Capgemini Consulting serving billion-dollar clients in the FMCG (fast moving consumer goods) industry and has also spent time in the medical devices/healthcare industry in the function of product development.
Jon
Government Relations & Key Account Manager, EOS
Panel 3: Polymer Post Processing
Jon Walker is a Government Relations and Key Account Manager at EOS North America. In his 7 years at EOS, Jon's growth within the organization has allowed him to support major automotive OEMs integrate additive manufacturing into their supply chain, collaborate with service providers supporting a variety of industries, and enable top brands in sporting goods as they integrate 3D printed Digital Foam™ into their product portfolio. In his current role, Jon is focused on strengthening the relationships between EOS and noncommercial organizations like government organizations and universities.
Prior to working at EOS, Jon managed sales activity in the Midwest at GF Machining Solutions, where he focused on increasing quality and reduce processing time for customer parts focusing on the mold and die industry. He began his career working for Mazak Corporation as a direct salesman before elevating to a management position where customers depended on his knowledge in manufacturing automation and serial production.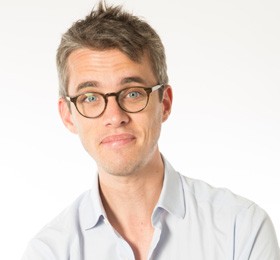 Andre
Founder and CEO, Authentise
Panel 2: Workflow and Software for AM
Andre Wegner is founder and CEO of Authentise (www.authentise.com), a leader in data-driven process automation software for digital manufacturing. He is also the Chair of Digital Manufacturing at Singularity University in Silicon Valley. Andre has spoken at over 200 events on additive manufacturing and the digital thread, and has been quoted in publications such as BBC News, MIT Tech Review, Chicago Tribune, and Bloomberg. Prior to Authentise Andre invested in and supported capital raises of companies in Nigeria and India. Andre is a graduate of St. Andrews University (M.A. – UK), ESSEC (M.Sc. – France) and Singularity University (California).
Raymond
Founder and CEO, polySpectra
Panel 2: The Future of Composites and Polymers in AM
Dr. Raymond Weitekamp is the founder and CEO of polySpectra, an advanced materials company on a mission to transform polymer 3D-printing from a prototyping aid into a production manufacturing tool. polySpectra's Cyclic Olefin Resins are based on a discovery Raymond made during his PhD research at Caltech, where he worked in the laboratories of Prof. Bob Grubbs and Prof. Harry Atwater. Raymond was a member of the founding cohort of Activate Fellows at Cyclotron Road, the ground breaking deep technology innovation program at Lawrence Berkeley National Laboratory. Prior to Caltech, Raymond received an A.B. in Chemistry from Princeton University. He has been recognized with the distinction of Forbes 30 under 30.
Han
Commercial Director of Bioprinting, 3D Systems
Panel 2: Bioprinting: New Technology and Commercialization
Sahir
Co-Founder and CEO, King Children
Panel 3: Polymer Post Processing
Sahir Zaveri is the Co-Founder and CEO of King Children, a sustainable technology platform that is rethinking how we design, develop and produce the products we buy. King Children was recognized as one of the top 50 start-ups to watch by Built in NYC and one of the top 50 Fashion, Apparel and
Branding start-ups by MARsum.
Sahir is a Forbes North America 30 under 30 honoree in recognition of the path breaking work he is doing in creating the products, methods and materials of the future. He has been featured and quoted in TechCrunch,
Wired and numerous other publications for his leadership role in commercializing zero waste, made-to-order production at scale.
He has previously participated in Harvard Business School's round table discussion on Entrepreneurship and presented as a keynote speaker on Zero Waste Manufacturing at events including EOS Day Asia, TIEcon and the Cornell Johnson Business School.
Sahir graduated from Brown University with a double major in Applied Mathematics and Political Science.