Speakers
Kevin
Senior Technical Consultant, Autodesk
Panel 1: Design Software for AM
Kevin is a Senior Technical Consultant in the Autodesk Research Manufacturing Industry Futures organization. In this role Kevin engages with customers and research partners, leading & assisting research projects that explore far-reaching applications of generative design, additive manufacturing, and future technologies using Autodesk's software portfolio. Prior to joining Autodesk, Kevin worked as a Product Development and an Additive Manufacturing Application Engineer at Stryker, developing an expertise in Design for Additive Manufacturing and the needs of the Medical Device industry.
Pierre-Antoine
Director and Founder, Aniwaa Pte Ltd
Panel 4: User Experiences with Metal AM
Panel 1: Design Software for AM
Pierre-Antoine Arrighi is Aniwaa's Technical Advisor and Founder. Based in Paris, France, he assists the CEO with high-level decisions in regards to the company's overall strategy. He is the team's technical expert and the guiding light for all things related to 3D printing and scanning. He is also a Manager at French consulting firm kxiop.
John
Founder & Managing Director, The Barnes Global Advisors LLC
Panel 1: Compact Industrial Metal AM Printers
John has a 25+ year career in product development and aerospace with Honeywell, Lockheed Martin Skunk Works™, Australia's CSIRO, and Arconic. He's been involved in metal additive manufacturing throughout this career beginning in the late 1990s where he was part of the Sandia National Labs LENS™ CRADA. Since then, he has been in and around AM working both technical and business cases for implementation and development efforts in materials, powders, processing, and printing to mature the technology for applications. John is recognized internationally for contributions to additive manufacturing, product development, and leadership in engineering.
His teams boast world firsts in medical, therapeutic, and aerospace additive manufacturing. He is a Materials Engineer by background but has developed expertise in manufacturing, airframe structures, gas turbines and low observables.
He has over 14 Patents or patents in application. He was Purdue University's Materials Engineer of the Year in 2014. He serves SME in Additive Manufacturing Technical Community as an SME AM Advisor based upon active industry contributions, reputation, and personal commitment to expand the use of additive manufacturing. He has many publications and invited presentations. He holds a B.S. and M.S. in Materials Engineering from Purdue University.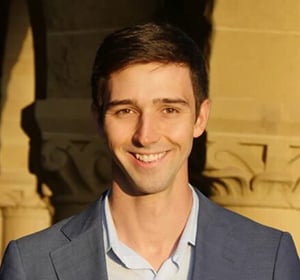 Tyler
General Partner, Asimov Ventures
Panel 3: Tissue Engineering Markets
Tyler is a Neuroscience PhD student at Stanford University and a General Partner at Asimov Ventures. At Asimov Ventures, Tyler has invested in more than 20 startups across 3D printing, robotics, and frontier tech, including Additive Orthopaedics, Sadako, Ghost Robotics, and Kiwi. As a writer and analyst, he has been featured in Bloomberg, TechCrunch, GigaOm, Wohlers Report, and Computer World, and has chaired or keynoted at more than twenty international conferences, including Inside 3D Printing and RoboUniverse. His scientific work has been published in Cell and Scientific Reports. Tyler received a B.S. in Applied Mathematics and Economics at Brown University and grew up on Mercer Island in Washington State.
Christopher
Chairperson, Chief Reinvention Officer, Improvising Careers
Christopher Bishop is a technology futurist, TEDx speaker, LinkedIn Learning instructor, and former IBMer. He is passionate about the power of emerging technologies to positively transform business and culture.
Chris writes and speaks on future technologies including AI, crypto assets, blockchain, augmented and virtual reality, and robotics. He recently recorded a live-action course for LinkedIn Learning called "Future-proofing your data science career" – due to be released in April 2020.
Other notable engagements include a Career Labs Workshop in June 2019 at the Open Data Science Conference in New York City titled "How to succeed at data science jobs that don't exist yet." In addition, Chris co-authored a white paper with MIT Media Lab professor Sandy Pentland titled Blockchain+AI+Human", describing the business possibilities as well as the powerful socio-cultural implications of connecting AI and blockchain.
In September 2018, Chris gave a talk at Accelerate AI, Europe 2018 in London titled "Your brain is too small to manage your business" describing the increasing commoditization of AI. He also moderated a series of Lightning Talks last year at the AR in Action Leadership Summit at the MIT Media Lab and delivered the Closing Keynote at the AI World Forum in Toronto in November 2018.
Sean
Partner, Duane Morris
Panel 2: Regulatory and Legal Trends in Medical 3D Printing
Sean Burke is partner at Duane Morris in their Washington, DC office. Mr. Burke's practice focuses on representation of manufacturers of medical devices in products liability cases across the country, including in consolidated multi-plaintiff matters in both federal court and state courts in California, Illinois, and Tennessee. His experience includes defense of large total joint replacements (hips, knees, ankles, and shoulders) and resurfacings, tissue matrices and patches, fusion plates, and surgical instruments. He has a particular interest and recent focus on additive manufacturing, consulting and advising clients on best practices in the early stages of development to reduce risk of products liability exposure. He has tried medical device cases before juries in both state and federal courts while also handling numerous mediations. He works closely with scientific experts to advance causation and liability defenses in the areas of biomechanical engineering, toxicology, histology, epidemiology, orthopedic surgery and FDA regulations.
He is admitted to practice in the District of Columbia, Pennsylvania and New Jersey as well as six different United States District Courts. Prior to rejoining Duane Morris, Mr. Burke served as law clerk for the Honorable Joel H. Slomsky of the U.S. District Court for the Eastern District of Pennsylvania. He is a magna cum laude graduate of Villanova University School of Law and a cum laude graduate of Catholic University of America.
Nitin
Senior Product Manager, DMG MORI
Panel 2: Large Format Metal Printers
Nitin Chaphalkar is a Sr. Product Manager at DMG MORI and supports the sales of additive and hybrid machines for DMG MORI in USA market. He has been part of the additive manufacturing team at DMG MORI since its inception and has played a key role in developing the additive product portfolio. He has been named inventor on two additive manufacturing patents.
At DMG MORI, Nitin has worked on driving business growth through new market development and product development. Prior to his work in additive manufacturing, Nitin successfully led DMG MORI's initiative in the gear manufacturing market. Nitin has an MBA from Kellogg School of Management, Northwestern University and Master of Science degree from University of California Davis. Aside from his work at DMG MORI, Nitin has been an Advisor to the National Science Foundation's SBIR program for last 14 years for evaluating business proposals from small businesses.
Beth
Director Digital Materials and Laboratory Equipment Global Prosthetic Solutions, Zahn Dental, a Division of Henry Schein Inc.
Beth Collington Director Digital Materials and Laboratory Equipment
Global Prosthetic Solutions at Zahn Dental, a Division of Henry Schein Inc.
Beth has been part of the Dental Industry in multiple capacities for over 28 years, spending the last 14 years at Henry Schein Inc. in their dental laboratory division, Zahn Dental. Her responsibilities within the division are diverse and include development, management and implementation processes of the Digital Material product portfolio and CAD/CAM equipment line for the laboratory division. Her role encompasses strategy implementation and recommendations and best practices for the equipment and materials to the Global Prosthetics team which supports the global initiatives of the corporation. Additionally, Beth manages Education and Sales Training for the internal team and customers in the USA. This included pivoting to a full on-line program due to COVID-19. Beth has completed several targeted product launches and recommendations to the global teams on new materials and equipment in multiple areas of industry expertise, including the Additive Manufacturing space. She works with the Clinical team of Henry Schein as needed on focused projects and actively supports the following initiatives:
Support digital transformation of labs and assist in global integration of Henry Schein's solutions
Support strategy development on how to implement these solutions and best practices
Creates messaging that supports operational cost reductions and how technologies support operational value realization and develops the launch packages for step-by-step implementation
Beth loves the dental industry and spends her spare time enjoying horses and activities on her farm in NJ.
Dror
Chief Business Officer, XJet
Panel 3: New Materials for AM
Dror Danai, XJET Chief Business Officer has more than 20 years of management experience in international business strategy and operations in the 2D and 3D printing industry.
His impressive skillset has enabled him to launch new technological revolutions, having led some of the most important breakthroughs in both classic (2D) and 3D printing. Combining an impressive mixture of capabilities from product design, engineering, global marketing and sales, Dror takes companies from startup stage through to full business maturity.
Before joining XJet, Dror fostered the breakthrough of Scodix Digital Enhancement Printing. His extensive career includes leading former Objet Geometries (later merged with Stratasys) from the early startup stage and into to a global success.
Dror holds a B.Sc. in Industrial Engineering and an MBA, both with Honors, from the Tel-Aviv University and as an officer in the Israeli army was the leader of the supreme military Academy.
Matthew
Research Materials Scientist, U.S. Food and Drug Administration
Panel 2: Regulatory and Legal Trends in Medical 3D Printing
Dr. Matthew Di Prima received his doctorate in Materials Science and Engineering from the Georgia Institute of Technology. Since 2010, he has been working as research materials scientist at the Center for Devices and Radiological Health (CDRH) in the US Food and Drug Administration. His areas of research are investigating how the additive manufacturing process can affect device performance, the interplay between corrosion and durability testing, and explant analysis. Along with his research duties, he is the co-Chair of the Advanced Manufacturing Technologies Working Group which is spearheading efforts across the Agency to address how advanced manufacturing technologies affects regulated medical products and is the Chair of the CDRH Additive Manufacturing Working Group which leading efforts across the Center on how additive manufacturing affects medical device performance. These efforts include guidance and standards development, device review harmonization, and performing regulatory science with the intent to foster innovative and high-quality products while maintaining they have the same safety and effectiveness that Americans have come to expect.
Scott
Healthcare Segment Leader, Stratasys
Panel 3: End-User Hospitals and Clinical Experiences
Scott Drikakis has lived in Minneapolis/St Paul for most of his life. He graduated from the University of MN with a Bachelor of Science and proceeded to work in the pharmaceutical industry at Upsher-Smith Laboratories.
After a brief introduction to the pharmaceutical industry, he transitioned into the medical device sales world with a specialty in Cardiovascular medicine at Guidant/Boston Scientific and later St Jude Medical.
After slowly realizing that being on call was not fun with young children, he transitioned into medical device manufacturing where he has resided for the past 10 years. Scott loves surrounding himself with people smarter than himself, having fun and offering solutions that have the potential to improve patient outcomes.
Scott
Executive Vice President of Research, SmarTech Analysis
Keynote: SmarTech: Forecasts of the Metal AM Market
Panel 2: Workflow and Automation Software for AM
Panel 4: AM Dental
Scott Dunham has served clients in the 3D printing industry for over three years in various market research and analysis positions. As Senior Analyst of SmarTech Analysis, Scott employs an analytic strategy based on the adage of "Aim small, miss small."
Dunham earned his undergraduate degree studying marketing and research at the University of Kentucky in the Gatton School of Business & Economics. He has been a featured speaker at 3D printing conferences around the globe, including 3D Printshow, Additive Disruption, RAPID, and others.
Felix
CEO & CO-Founder, DyeMansion
Felix Ewald is the CEO & Co-founder of DyeMansion, the global leader in Additive Manufacturing finishing systems that turn 3D-printed raw parts into high-value products. Already during his business informatics studies, Felix was passionate about developing business models and founded directly after graduation his first company, the 3D-printing agency Trindo. But soon, he and his Co-founder Philipp identified the great potential in the field of post-processing and founded DyeMansion. Today, he is surrounded by an innovative team of 70 people and their technology is trusted by more than 600 customers worldwide, in diverse industries such as consumer, automotive and medical.
Adam
CTO and Co-founder, FluidForm
Panel 5: Future Applications of Bioprinting
Dr. Adam Feinberg is CTO and co-founder of FluidForm. The core technology of FRESH printing was developed in his Regenerative Biomaterials and Therapeutics lab at Carnegie Mellon University (CMU), where he is a Professor in the Departments of Biomedical Engineering and Materials Science and Engineering. His group develops materials-based, engineering strategies to control the self-organization and assembly of various cell types into tissues.
Adam earned his Bachelor of Science in Materials Science and Engineering from Cornell University, and his MS and PhD in Biomedical Engineering from the University of Florida. He performed his postdoctoral work at the School of Engineering and Applied Science at Harvard University. He holds more than 20 US patents and patent applications, has authored over 45 publications, and is a member of the Materials Research Society, American Chemical Society, Society for Biomaterials, Biophysical Society, Biomedical Engineering Society, and the American Heart Association.
Ben
Vice President and General Manager, Carpenter Technology Corporation
Ben Ferrar was appointed Vice President and General Manager of Carpenter Additive in April 2019. In this role, he is responsible for the overall strategic leadership and operational execution of the Carpenter Additive business unit, a vertically integrated Additive Manufacturing (AM) partner providing complete "end-to-end" solutions to accelerate materials innovation and streamline parts production. Ben is driving Carpenter Additive's global commercial strategy and delivering novel solutions to facilitate AM industrialization.
Ben brings over 10 years' experience in the metal AM industry, with extensive experience in AM system and application development. Prior to his current role, Ben was the Chief Operating Officer of LPW Technology Ltd., which Carpenter Technology acquired in October 2018. Prior, Ben was responsible for the design and development of Additive Manufacturing systems at Renishaw in his position of Research and Development Manager.
Ben is committed to expanding the knowledge base of metal AM to drive adoption of the technology. Ben believes in developing the metal AM supply chain to ensure economic and long-term sustainability of the industry.
Ben earned his Master of Engineering (MEng) Mechanical Engineering from The University of Liverpool and has continued to volunteer at the university in his role on the Industrial Liaison Board. In addition, Ben has supervised over 50 undergraduate and post-graduate projects in the AM arena and feels that the development of the next generation of engineers and material scientists is critical to the success of Additive Manufacturing.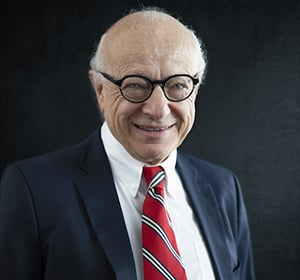 Lawrence
President, SmarTech Analysis
Lawrence Gasman is the founder of SmarTech Markets Publishing and is acknowledged worldwide as an expert on technology forecasting. He has previously founded two other industry analyst firms and has also carried out a wide range of technology assessments in areas ranging from optical networking to advanced materials to augmented reality.
Emmanuel
CEO & Co-Founder, Foldink
Panel 4: Printing biomaterials
Emmanuel Ghandilyan is a 3D bioprinting/3D printing expert, entrepreneur, bioengineer and MD physician working on applying additive manufacturing technologies in biomedical science and medicine.
Emmanuel has founded his 3D bioprinting company – Foldink in 2018, which is one of the promising companies in the field. He has worked as a biomedical researcher for 6 years, successfully combining biotech entrepreneurship and medical education.
He got his MD degree in Yerevan State Medical University, Armenia, and is currently working on completing his PhD in Tissue Engineering Laboratory of the Institute of Physiology in Armenia. His main research area is on engineering human heart valves using 3D Bioprinting. Besides heart valve engineering, Emmanuel and his team are working on bioprinting applications in bone engineering. In 2019 Emmanuel Ghandilyan became a speaker during TEDx with the topic "Printing the Future…".
Laura
Global Medical Business Development Manager, EOS
Panel 1: Implants and Orthopedics
Laura Gilmour, Global Medical Business Development Manager of EOS, oversees the medical device business at EOS. She joined EOS in 2016 after working with the company as a customer during her 15 years as a biomedical R&D engineer.
Previously, Laura was a research engineer at Smith and Nephew Orthopedics where she and a team of engineers developed an advanced porous structure now used in orthopedic applications around the world. She also worked at Medtronic Spine and Biologics and Abbott Vascular where she was responsible for translating surgical needs into medical device designs. Prior to that, Laura spent two years as a pre-market reviewer for the U.S. Food and Drug Administration (FDA), reviewing and clearing more than 80 orthopedic devices. During her time at the FDA, Laura was a founding member of the organization's Additive Manufacturing Working Group.
Laura is a member of the SME Medical Additive Manufacturing/3D Printing Working Group and the Society of Women Engineers. She holds a bachelor's degree in bioengineering from the University of Pittsburgh and a master's degree in biomedical engineering from the University of Tennessee Health Science Center. Laura has also worked with the Girl Scouts of Central Texas STEM program and is co-leading the efforts at EOS to expand the MakerGirl program, which introduces 7-10 year old girls to 3D printing, to Austin, TX and Ann Arbor, MI.
Paul
NASA Marshall Space Flight Center (MSFC)
Panel 4: User Experiences with Metal AM
Paul Gradl is a Senior Propulsion Engineer at NASA Marshall Space Flight Center (MSFC). Mr. Gradl serves as Principal Investigator and leads several projects for additive manufacturing (AM) of liquid rocket engine combustion devices and supports a variety of development and flight programs over the last 16 years. He authored and co-authored over 50 conference and professional papers and journal articles; holds four patents in additive; and regularly teaches courses in additive manufacturing. Mr. Gradl is an Associate Fellow of American Institute of Aeronautics and Astronautics (AIAA), serves on several AM industry committees and boards, chairs various sessions at leading conferences on additive manufacturing, and currently authoring a book on additive manufacturing for propulsion.
Arno
Co-founder, AMPC Solutions b.v.
Panel 2: Workflow and Automation Software for AM
Arno has worked in different markets such as Semiconductors, Medical and traditional contract manufacturing. Since 2012 he is working in additive manufacturing industry. He started with powder bed metal printing within a consortium AddLab which he later together with three companies continued in a metal printing start-up called AddFab. He was involved in two EU H2020 projects in which a carrousel SLS printer was developed. In November 2019 he started together with Albert Falck a new start-up called AMPC Solutions b.v.
About AMPC Solutions b.v.
Industrial solutions for Additive Manufacturing Printfarms.
AMPC Solutions is accelerating industrial Additive Manufacturing of functional polymer and metal parts by offering modular, end-to-end Production Cluster.
AMPC provides a safe quality environment with an integrated software platform.
Todd
President, T. A. Grimm & Associates, Inc.
Panel 2: Large Format Metal Printers
Todd Grimm is 30-year veteran of the additive manufacturing/3D printing industry. From his work as a consultant, writer, author, speaker, editor and advisor, he was named as one of The TCT Magazine's 20 most influential in the additive manufacturing (AM) industry and has been twice nominated for the TCT Hall of Fame.
Todd is president of T. A. Grimm & Associates, an additive manufacturing consulting and communications company. He has also served as an independent director on the board of directors of ARC Group Worldwide (NASDAQ: ARCW).
Presently, Todd is a columnist for Mechanical Engineering magazine, a publication of the American Society of Mechanical Engineers. From 2011 through 2020, he has served as a columnist for publications including Engineering.com, 3D Printing Industry and TCT Magazine. Todd is also the author of User's Guide to Rapid Prototyping.
Todd currently serves on the board of the Additive Manufacturing Users Group (AMUG) as its AM industry advisor, sits on the TCT Expert Advisory Board, and is an advisor for the RAPID + TCT conference. He has also served as chairman of the Society of Manufacturing Engineers' (SME) RTAM community.
Fabien
CEO, Poietis
Panel 3: Tissue engineering panels
Fabien has over 20 years experience in the field of Regenerative Medicine. He holds a PhD in Material Science from the National Institute of Applied Sciences Rennes (2000) and an Habilitation in Health and Life Sciences from Bordeaux University (2010). Fabien was appointed Researcher at INSERM in 2005 and was also Invited Researcher at Harvard University in 2010. He initiated pioneering work in the field of bioprinting and has published over 20 scientific articles and more than 100 invited lectures on this new technology. He also completed its scientific training by an entrepreneurship program provided at HEC, Paris in 2012-2013.
Gautam
Vice President and General Manager, Medical Devices, 3D Systems
Panel 1: Implants and Orthopedics
Dr. Gautam Gupta is responsible for global business development, operations and quality for the Medical Devices team within 3D Systems' Healthcare Solutions group. He is passionate about innovating technology and processes that enable introduction of powerful new medical devices at an accelerated pace. Dr. Gupta's passion infuses his current role, focused on helping medical device companies bring orthopedic, spine, and cardiovascular products to market more efficiently and effectively through the power of 3D Systems' healthcare additive manufacturing solutions. He joined 3D Systems in 2015 as Vice President, Business Development, Healthcare, and was promoted to Vice President, Global Go To Market, Healthcare in 2019. He was subsequently promoted to General Manager of the Medical Device business in 2020.
Dr. Gupta received his Bachelors in Technology from the Indian Institute of Technology (Kanpur, India) and a Masters in Metallurgical Engineering from the University of Missouri – Rolla. He then received his Ph.D. in Biomedical Engineering from the University of Kentucky and has an MBA from Kellogg School of Management at Northwestern University. After completing his Ph.D., Dr. Gupta joined the orthopedic industry with Biomet working in the biomaterials research group. His research focused on developing surface coating technologies to improve implant performance. He also invented and commercialized a porous metal technology for bone ingrowth using additive manufacturing and was instrumental in bringing several of the first additively manufactured orthopedic devices to market in the US.
Dr. Gupta frequently speaks and writes on his expertise in the medical device industry.
John
CEO, The ExOne Company
Panel 1: Compact Industrial Metal AM Printers
John Hartner joined The ExOne Company as Chief Operating Officer in November 2018, and became Chief Executive Officer on May 2019. He was elected to the Board of Directors on May 2020. Mr. Hartner has led technology companies around the world for 30 years in the electronics, cleantech, automation and digital printing industries. For almost half of this time, he lived and worked in Asia and Europe. In the 3D industry, he served as Chief Operating Officer of EnvisionTEC, a healthcare 3D printing leader, and he remains an investor in several healthcare 3D printing companies. Previously, he had a 14-year career leading business units of Dover Corporation, most recently as President and CEO of Dover Printing & Identification Segment. Prior to that, he served in various leadership roles with FMC Technologies and Rockwell International. He received an MBA from the University of Chicago and a Bachelors of Mechanical Engineering from Villanova University.
About The ExOne Company
ExOne is the pioneer and global leader in binder jet 3D printing technology. Since 1995, we've been on a mission to deliver powerful 3D printers that solve the toughest problems and enable world-changing innovations. Our 3D printing systems quickly transform powder materials — including metals, ceramics, composites and sand — into precision parts, metal casting molds and cores, and innovative tooling solutions. Industrial customers use our technology to save time and money, reduce waste, improve their manufacturing flexibility, and deliver designs and products that were once impossible. As home to the world's leading team of binder jetting experts, ExOne also provides specialized 3D printing services, including on-demand production of mission-critical parts, as well as engineering and design consulting. Learn more about ExOne at www.exone.com or on Twitter at @ExOneCo. We invite you to join with us to #MakeMetalGreen™.
Lucas
Market Manager, Materialise
Lucas Hellemans is Market Manager at Materialise, a global 3D printing company headquartered in Belgium.
With over 12 years of experience in innovation management and over 8 years of experience in the additive manufacturing industry, Lucas has a passion for translating technological advancements into industrial applications. His work at Materialise has overseen the integration of the company's process management software into the production of manufacturing leaders like GE Aviation and the integration of software components into leading CAD/CAM applications like Siemens NX. Lucas holds a Master degree in electro mechanical engineering from KU Leuven.
Gabi
Application Development Specialist Medical & Dental, DSM Additive Manufacturing
Gabi is responsible for Business Development & Application Development for the Healthcare segment of DSM Additive Manufacturing, which includes both the medical & dental market. Her experiences in software development at Materialise, and project engineer for metal implants by 3DSystems give her a background in the different aspects of 3D printing. She has her degrees in mechanical engineering, and masters in Technical business studies.
Les
Assistant Professor, Restorative Dentistry, Schulich School of Medicine, Western University
Kalman's research focuses on medical devices & technologies relevant to clinical dentistry, with an emphasis on metal 3D Printing. He has authored over 40 articles, holds two patents, and has translated two technologies. Kalman maintains his position as the founder and President of Research Driven. He is an active member of the Academy of Osseointegration, the International Congress of Oral Implantologists, the Standards Council of Canada and serves on the Board of Directors for the University of Western Ontario Faculty Association and the Canadian Association of Public Health Dentistry. He has been recognized as an Academic Associate Fellow (AAID), Fellow, Master, and Diplomate (ICOI), Fellow (AO), and has been awarded the Schulich Alumni of Distinction Award and most recently the Merck Patients First award.
Heli
Technology Manager in the research area of Biomass processing and Products, VTT Technical Research Centre of Finland Ltd.
Dr. Heli Kangas currently holds a position of Technology Manager in the research area of Biomass processing and Products at VTT Technical Research Centre of Finland Ltd. Her Background is in forest products chemistry with 20 years of experience in the field. She is passionate about innovating and developing novel applications for bio-based materials.
In her current role at VTT, she is responsible for the research area's technology platform and IPR management and her technology portfolio includes VTT technologies in the fields of biomass fractionation and treatment, biomass side-stream (e.g. lignin, bark) valorisation, cellulose nanomaterial manufacturing and products and additive manufacturing (3D printing) of bio-based materials. In addition to this role, she is also involved in project management and coordination and currently coordinates EU H2020 SPIRE project NOVUM (Pilot line based on novel manufacturing technologies for cellulose-based electrical insulation components, 2017-2022), which focuses on additive manufacturing of cellulose-based components for electrical insulation, marine and automotive industries.
Sarah
Head of Chemistry, Photocentric Limited
Panel 3: New Materials for AM
Dr. Sarah Karmel is currently Head of the Chemistry Department at Photocentric Limited, where she looks after the development of novel photopolymer materials for 3D printing applications. She was the Blavatnik Fellow at the University of Cambridge in the Dr Erwin Reisner group, has a PhD in the synthesis of organoactinide complexes, worked under Prof Moris S. Eisen at the Israel Institute of Technology. Today she spends most of her indulging in her real passion in 3D printing batteries.
Gaurav
Global Applications Engineering lead, Carpenter Technology Corporation
Keynote: Topic Sponsor
Panel 1: Implants and Orthopedics
Dr. Gaurav Lalwani is the Global Applications Engineering lead at Carpenter Technology Corporation for Medical markets. He received his MS and PhD in Biomedical Engineering from Stony Brook University with a focus on materials science, tissue engineering and regenerative medicine. Dr. Lalwani manages the overall technology portfolio and new product development strategy for Carpenter's Medical business unit and is currently engaged in the development of novel wrought and additive solutions for the medical device industry.
Prior to joining Carpenter Technology, Dr. Lalwani was the co-founder of Millennial Material & Devices and VP of Research for Theragnostic Technologies Inc. – seed stage biomedical startups focused on commercializing carbon based nanomaterials for regenerative medicine, bioimaging and high-fidelity purification applications.
Dr. Lalwani is the winner of Stony Brook Entrepreneurs Challenge, 'DARE-to-RISK' regional business plan competition and a New York Business Plan Competition 2015 finalist. Dr. Lalwani has also authored >25 peer-reviewed publications in top scientific journals, 4 book chapters and holds 3 US patent awards. Dr. Lalwani holds a keen interest in promoting inclusive education and food safety by supporting & advising organizations focused on social entrepreneurship.
Da-Yae
Senior Bio-Consultant and Project Leader in the Bio 4D Intelligence Team, ROKIT Healthcare
Panel 2: Trends in Bioprinters
Da-Yae Lee is a Senior Bio-Consultant and Project Leader in the Bio 4D Intelligence Team at ROKIT Healthcare. She is in charge of business development and overseas dissemination of research service platforms that bring together 4D bioprinting technologies, computer-aided design and human biomaterials to offer breakthrough research and medical solutions.
Before joining ROKIT Healthcare, Da-Yae was a research assistant at the MIT Koch Institute for Integrative Cancer Research and Brigham and Women's Hospital Crohn's and Colitis Center, with experiences both at the bench and in clinical trial coordination. She has a B.A. in Biochemistry from Smith College in Massachusetts, U.S.A.
ROKIT Healthcare believes that developing a platform for human organ regeneration services based on the bio-printing technology can fundamentally resolve the global healthcare phenomenon of "people living longer and the government's medical budget decreasing". ROKIT Healthcare believes bioprinting lends a promising, innovative solution from the convergence of biology, engineering, medicine, and innovations in healthcare supply chain.
Gabriel
Founder and CEO, TissueLabs
Panel 3: Tissue engineering panels
Gabriel Liguori, MD, Ph.D., is the founder and CEO of TissueLabs, a platform for creating organs and tissues in the lab. In 2018 he was nominated a 'Forbes Under 30' and, in 2020, he was named by MIT Technology Review as an 'MIT Innovators Under 35'. Dr. Liguori leads TissueLabs towards the fabrication of the world's first bioartificial transplantable heart.
Janice
Senior Scientist, Sciperio
Panel 2: Trends in Bioprinters
Janice Moser is currently a Senior Scientist at Sciperio working to bridge current biological capabilities with engineering development in the field of bioreactors and bioprinting. Janice received her Ph.D. in Immunology from Emory University in 2002. She played an integral role in the development of a modular human in vitro biomimetic immune platform called the MIMIC System while working at VaxDesign Corporation in Orlando, FL. In 2010, VaxDesign, along with the MIMIC System technology, was acquired by Sanofi Pasteur. During her time at Sanofi, Janice balanced work on vaccine candidate development and evaluation with continued optimization of in vitro human immunology testing platforms including close collaboration with the internal engineering group to adapt MIMIC protocols to fully automated platforms for increased throughput and standardization.
Brian
Chief Technology Officer, Meltio
Panel 4: AM in the Context of Industry 4.0
Brian Matthews holds a post graduate degree in nuclear physics with over 23 years of experience in advanced nuclear energy systems design and analysis as well as advanced manufacturing for a wide range of industries and applications. A proven successful startup entrepreneur, Brian founded a nuclear consulting company in 2012, founded a vertically integratedmetal additive manufacturingcompany in 2015, and co-founded a global additive manufacturingcompany (MELTIO) in 2019. Brian serves as the Chief Technology and Innovation Officer for MELTIO and oversees the R&D, special projects, and technology incubation activities of the company. Brian holds several patents related to multi-laser AM and has served as the PI on several first-of-a-kind projects related to AM in micro-gravity. Brian is an advocate for tightly integrated ground-up technologies and promotes theseprinciples within the MELTIO organization as it rapidly commercializes its novel technology to create a genuinely disruptive AM solution in the market.
Lauralyn
Industry Manager, ASME
Panel 3: End-User Hospitals and Clinical Experiences
Lauralyn McDaniel joined ASME in February 2019 as Industry Events Manager and leads ASME's new Medical AM/3DP Advisors. She was previously the industry manager of medical device manufacturing at SME.
McDaniel has been involved in medical manufacturing since 2000 and additive manufacturing since 1999, engaging with companies and activities surrounding additive manufacturing, micromanufacturing, nanotechnology, and many other technologies. This work has included identifying challenges and potential solutions for medical manufacturing, writing articles on innovative technologies and processes, and leading a Medical Additive/3D Printing groups as well as an Innovation Watch Committee. She has been active with the additive manufacturing community since 1999 and serves as Vice Chair of the America Makes & ANSI Additive Manufacturing Standards Collaborative as well as co-chair of the Medical Workgroup, and is a member of DICOM WG-17 3D Manufacturing, RSNA 3D Printing SIG, and ASTM F42 Executive Committee. She received the America Makes Ambassador Award in 2018 and was named the 3D Printing Industry's Community Advocate of the Year in 2019. She has written several articles focusing on the challenges to expanding the application of AM3DP in medicine including scale-up of bioprinting and the workforce needed to support the technology.
She holds a BA from Oakland University and an MBA from the University of Notre Dame.
Mariam
Co-Founder, AdditiveLab
Panel 1: Design Software for AM
Mariam Mir (https://www.linkedin.com/in/mariam-mir-11825910/) is the co-founder of AdditiveLab BVBA. Mariam Mir has received her Bachelor's degree from the De Montfort University, UK in 2006 and her Master's degree from the University of York, UK in 2007. She has been working in the software field in Denmark, the United Kingdom, and Belgium for more than 13 years. Since 2009, she has been managing software products and projects for the Additive Manufacturing field. AdditiveLab focuses on metal Additive Manufacturing simulation software and services (https://www.additive-lab.com/).
Jeff
CEO, PostProcess Technologies
Keynote: Topic Sponsor
Panel 3: Post Processing
Jeff Mize joined PostProcess Technologies as CEO in January of 2016. He has a proven track record of scaling startups in new markets and driving consistent annual triple-¬digit growth. At PostProcess, Jeff is laser-focused on continuing to expand the team, further enhancing the solution offering and driving the global go-to-market strategy to capitalize on the tremendous worldwide demand for automated and intelligent 3D post-¬printing solutions, a market pioneered by PostProcess.
Prior to joining PostProcess, Jeff was the commercial leader at Climate Corporation, a Silicon Valley startup that was the first to bring data science solutions to the agricultural industry. Climate Corporation was purchased by Monsanto for $1.1B. Before joining Climate, Jeff was the EVP of Global Sales & Business Development at NAVTEQ, leading the meteoric rise of digital map sales to +$1.5B. His dynamic leadership galvanized a fast¬‐growing team that was intently focused on delivering unique solutions to customers in over 80 countries. Jeff was a key part of the executive team driving the company's 2004 NYSE IPO for $2.2B and its acquisition by Nokia for $8.1B in 2008. Jeff began his career at Honeywell after graduating from the University of Illinois with a degree in Electrical Engineering.
Zach
Vice President of Sales, Velo3D
Panel 2: Large Format Metal Printers
Zach has held various roles in engineering, product development, and sales across the energy sector and at machine OEM's within the additive manufacturing space. Now, as VP of Sales at Velo3D, he is driving additive manufacturing technologies forward by defining the next generation of hardware and software through close alignment with customer and industry needs, and by building collaborative partnerships to advance capabilities of AM and its users. He has a PhD and B.S. in Aerospace Engineering from the University of Texas and has been granted more than 35 patents.
Keith
CEO, Viscient Biosciences
Co-founder, Organovo
Panel 5: Future Applications of Bioprinting
Keith Murphy is Founder, CEO, and Chairman of Viscient Biosciences, which leverages the power of 3D bioprinting in drug discovery, focused on NASH and other disease areas through advanced biological models. Prior to Viscient, Mr. Murphy co-founded Organovo, the world's premier 3D Bioprinting company of which he is the former CEO and Chairman Emeritus, in 2007 and led all company operations until 2017. He co-invented the NovoGen MMX bioprinter platform and grew Organovo through early investments and corporate partnerships, including major alliances with Astellas and Merck. The company started trading on NYSE in 2013, and since going public the company has focused on the development of three-dimensional liver, kidney, and cancer tissues. The most advanced program, liver tissue, has grown to encompass a range of applications from commercial use for pharmaceutical toxicology prediction to the preclinical development of human 3D liver patches for transplant patients. Prior to co-founding Organovo, Mr. Murphy spent ten years at Amgen in roles of increasing responsibility, including four years as the Global Operations Leader of denosumab, now marketed as Prolia & Xgeva ($3B+ annual sales). He holds a B.S. in chemical engineering from the Massachusetts Institute of Technology and is an alumnus of the UCLA Anderson School of Management.
Jonah
Co-Founder and Chief Technology Officer, Desktop Metal
Panel 1: Compact Industrial Metal AM Printers
Panel 4: AM in the Context of Industry 4.0
Jonah Myerberg is a Co-founder and Chief Technology Officer at Desktop Metal, a company committed to accelerating the transformation of manufacturing with end-to-end metal 3D printing solutions. As CTO, Myerberg is responsible for leading the vision and direction of Desktop Metal's 3D printing solutions. His duties include translating the technology behind the company's metal 3D printing systems into reliable parts for customers, and identifying opportunities to expand manufacturing capabilities through additive manufacturing.
Prior to joining Desktop Metal in 2015, Myerberg held senior positions with a variety of organizations focused on battery development and performance, including Renovo Motors and Boston Impact, which he founded, and A123Systems. At A123Systems, Myerberg established a new business unit focused on the development of high performance batteries. His team designed a new high performance cell for Formula One, as well as number of automotive partners. Additionally, he helped launch Gradiant Corp., where he managed the deployment and operation of large scale water desalination plants that converted fracking water into fresh water. Myerberg also held engineering and product development roles at both Bose and Black & Decker.
Myerberg earned his B.S. in Mechanical Engineering from Lehigh University and his M.S. in Mechanical Engineering and Manufacturing from Johns Hopkins University.
Caralynn
CEO, Dimension Inx
Panel 3: Tissue engineering panels
Dr. Caralynn Nowinski Collens is the CEO of Dimension Inx, an emerging leader in biofabrication, leveraging a patented biomaterials platform to create regenerative medical products that fundamentally change how we treat human disease and debilitation. She is passionate about building teams and organizations that harness technology to drive transformational change and improve the quality of people's lives.
Previously as the co-founder of UI LABS, a first-of-its-kind technology organization focused on the digital future of industries, Caralynn built the organization from concept in late 2011 through launch in 2014, raising $200M+ in investment and ultimately spinning out two business units as independent entities in 2019. After starting her first company while a joint medical/business student at the University of Illinois at Chicago, Caralynn spent her early career in venture capital and corporate finance, primarily focused on technology-based university spin-outs.
Caralynn is Chairman Emeritus of the Board of Directors of MxD (national digital manufacturing institute) and serves on the Executive Council of Granite Creek Capital Partners. She is proud to have been a member of the Chicago Chapter of the Young Presidents' Organization (YPO) and recognized as one of Crain's Chicago Business' "Forty Under Forty".
Philip
Business Development Director Healthcare, SLM Solutions
Panel 1: Implants and Orthopedics
Since 2016 Philip is responsible for business development for the healthcare markets at SLM Solutions. The company with HQ in Germany and US offices in Michigan is a leading provider of closed-loop, multi-laser metal additive manufacturing equipment. Philip works with customers globally to build selective laser melting programs for the qualified production of various medical devices.
His first experience with additive manufacturing goes back to 1999-2009 when Philip worked for the university of Leuven and for a market-leading spinoff company, in consecutive expatriate positions. He worked with various surgeons, hospitals and medical device manufacturers on CT/MRI image-based treatment planning systems and AM surgical guides for oral implantology, maxillofacial surgery and orthopaedic knee surgery.
Philip has a master's degree in mechanical engineering and a postgraduate degree in biomedical engineering from KU Leuven (Belgium), where he learned about additive manufacturing and its potential for a wide range of medical applications commonly used today. He is currently based in Leuven (Belgium) and has 15 years experience in additive manufacturing.
James
Founder and CTO, Riven
Panel 1: Design Software for AM
James is Founder and CTO of Riven which provides push-button digitization and cloud-based analysis and communication to accelerate advanced manufacturing.
Prior to Riven, James was a co-founder of Autodesk's platform for additive manufacturing which powers Autodesk's 3D design applications. James also founded Topolabs – a 3D printing software company that pioneered 3D toolpaths for additive manufacturing and was acquired by Autodesk.
Areas of expertise include product design ( > 100 products launched / >100 Million units shipped), additive manufacturing technology, and computational design and manufacturing software architecture. James has been quoted by TIME, Wall St Journal, Inc Magazine, US News, Technology Review and most 3D printing e-zines.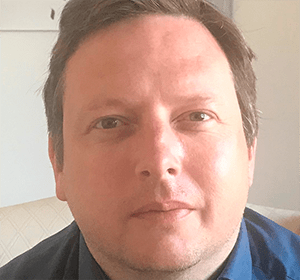 Joris
Executive Editor, 3DPrint.com
Joris Peels is the Editor in Chief of 3DPrint.com. He's been speaking and presenting about 3D Printing for over a decade. Previously Joris was a 3D printing consultant who did market research, competitive intelligence and benchmarking for the 3D printing market. Joris mainly did technical due diligence for VCs and PE funds as well as 3D Printing training for multinationals. Joris also helped develop the go to market of a number of 3D printing firms and helped Fortune 500 companies define their 3D Printing strategy. Additionally, Joris has worked for OEMs, additives companies, polymer companies, metal companies, chemicals companies, service bureaus, software companies, and industrial firms; helping them enter and understand the 3D printing market.
Stefan
CEO, AM-Flow
Panel 2: Workflow and Automation Software for AM
As CEO of AM-Flow, Stefan Rink continues his mission to further automate and industrialize additive manufacturing. Stefan holds 25 years of experience in the building, metal, IT, solar and 3D-printing industry, both in executive and partner roles.
In 2015 Stefan took on the exciting challenge to accelerate global production at Shapeways as Global Vice President of Manufacturing. Applying the principles of Lean Six Sigma and Quick Response Manufacturing, QRM, resulted in tripling throughput with the same resources. Stefan is convinced that in addition to great teamwork, further automation and robotization are required to make the next step change in the AM industry. Enabling high mix AND high volume at the same time.
Ankit
Manager of Research and Applications Development, EOS North America
Panel 2: Large Format Metal Printers
Dr. Ankit Saharan, Manager of Research and Applications Development at EOS North America, manages system, materials and process research and development for customers applying 3D printing to their business.
Since joining EOS, Ankit has worked to accelerate the realization of the digital age of manufacturing, from developing advanced materials to developing processes that will advance automation in additive manufacturing (AM) applications, with a focus on metals. He has led teams that developed benchmarking, researching and developing applications for metal 3D printing, and filed several patents including automated compaction of powder in AM systems and powder spreadability measurements. He is also responsible for managing EOS relationships with external development partners in North America.
Ankit has been involved in engineering applications since very early in his career when he worked on a project with National Aerospace Laboratory that explored structural aerospace applications for civilian aircraft. Ankit also worked for Dana Incorporated, an American worldwide supplier of drivetrain, sealing, and thermal-management technologies, as a senior process engineer responsible for ensuring continuity in processes between two different plant locations.
Outside of EOS, Ankit maintains an active role in informing and understanding industry standards by engaging with regulatory and research bodies. He is an active member of the SAE International where he sits on a committee for additive manufacturing. He is also an appointed subject matter expert on the additive committee for International Standards Organization (ISO TC44). He is also a member of the American National Standards Institute (ANSI) where he sits on another committee that informs the standards for manufacturing. Ankit also serves as guest presenter on industry panels around North America, speaking on topics such as in-process monitoring, additive manufacturing automation, and materials and process development.
Ankit holds a doctorate in mechanical engineering and master's degree in aerospace engineering from the University of Illinois at Urbana-Champaign and a bachelor's degree in aeronautical engineering from Anna University, Chennai, India.
Al
President and Chief Executive Officer, EnvisionTEC, Inc.
Panel 4: AM in the Context of Industry 4.0
Al Siblani is the President and Chief Executive Officer of EnvisionTEC, Inc., a global leader in 3D printing technology and materials. He graduated with a Bachelor's degree in Electrical Engineering from Lawrence Technological University in 1990 and received his MSEE from Wayne State University in 1993. Mr. Siblani began his career in the rapid prototyping industry by placing the first Helisys LOM2030 machines at Ford, GM and Chrysler, then founded his own company, Sibco, Inc., the only third party provider of services and materials for the rapid prototyping industry at the time.
Mr. Siblani used this experience and knowledge to develop a new rapid prototyping system utilizing DLP from Texas Instruments as the technology platform. In November of 2002, he founded EnvisionTEC, GmbH and began delivery of the Perfactory® 3D printer using the DLP 3D printing process. This represented what would become the first of well over 100 patented solutions that EnvisionTEC, Inc. brought to the market to compete in the 3D printing arena, including two additional 3D printing platforms, the Bioplotter® for bioprinting applications and most recently, the cDLM (Continuous Digital Light Manufacturing) technology platform.
Under Mr. Siblani's guidance, EnvisionTEC has been manufacturing award winning, high speed, economical additive manufacturing machines for use in the dental, jewelry, medical, toy and mechanical CAD markets for over 18 years, expanding the business to include a second headquarters in Dearborn, Michigan, additional R&D, Sales, and Manufacturing locations in California, the UK, and Canada, and a software center in the Ukraine.
Casper
Chief Commercial Officer, Particle3D
Panel 1: Current Uses of Bioprinting
Casper has research experience in materials science and development, tissue engineering and drug delivery, all in the fields of 3D printing. He has spent the last five years developing new 3D printable biological inks and drug delivery systems. Casper is a registered nurse with clinical experience and has extensive experience working with materials scientists, as well as with patients, clinicians and surgeons. Casper is the Chief Commercial Officer of Particle3D where he oversees the development and commercial strategies of the company. Casper has an MSc (Eng.) in Health & Welfare Technology, BSc in Nursing and is a TEDx speaker.
Patrick
Bioprinting Solutions Architect, Cellink
Panel 4: Printing biomaterials
Adam
Manager of Additive Manufacturing, Rusal America
Panel 3: New Materials for AM
Adam Travis leads the aluminum AM materials business for Rusal America with ultimate responsibility for North American market roll-out and collaborative customer product development. Adam has experienced aluminum AM from every angle including alloy, process, and product development as well as operations, quality control, and business development. He is passionate about working with the AM industry to unlock and proliferate aluminum AM's full potential to deliver stronger, lighter, and more sustainable parts for aerospace, automotive, and beyond.
Prior to joining Rusal America, Adam had been with the Arconic (formerly Alcoa) corporate AM R&D program since its inception where he managed AM Operations and Process R&D, contributed to commercialization strategies, and co-authored 5 patents on novel AM technologies and processes. Adam holds a B.S. in aerospace engineering and an M.S. in mechanical engineering both from the University of Tennessee.
David
Director of Digital Solutions, Forecast 3D
Panel 2: Workflow and Automation Software for AM
David Tucker is the Director of Digital Solutions at Forecast 3D. As a manufacturing technologist, he's an expert at finding the balance between product design intent and manufacturability. In concert with his 18 years of plastics production experience, David has a double B.S. in both Plastics and Product Design Engineering Technology, including masters level graduate education in the fields of Business Administration and Technology Management.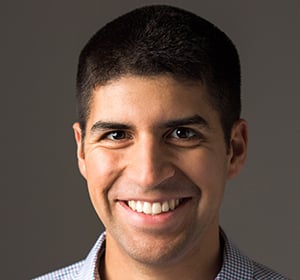 Mike
Founder and CEO, 3Degrees
Panel 4: AM in the Context of Industry 4.0
Dr. Mike Vasquez is a 3D Printing expert specializing in pushing the boundaries of advanced 3D printing technology. He is the Founder and CEO of 3Degrees, a Chicago-based consulting company focused on helping organizations maximize their investment in the technology. Over the past decade he has worked side-by-side with some of the top machine manufacturers, material producers and end users in the industry, consulting with them to identify novel applications, test new materials, and develop frameworks to maximize R&D efficiency and boost ROI. In the past 18 months, Mike has worked with a dozen companies to help them set up successful and safe facilities. He has also created a software tool called TRACE. It aims to assist companies formalizing their use of 3D Printing to ensure they can meet quality and technical standards outlined by their supply chain and industry requirements. He completed his PhD in Additive Manufacturing at Loughborough University and received both his Bachelors and Masters from MIT in Materials Science and Engineering.
Sam
Chief Scientific Officer, Aspect Biosystems
Panel 1: Current Uses of Bioprinting
Sam is the Chief Scientific Officer at Aspect and is responsible for our scientific innovation and development. He has over 10 years of experience leading world-class tissue engineering R&D and currently leads our technical efforts in developing bioprinted tissue applications, both internally and externally. He is a recognized leader in the field of airway tissue engineering and has numerous publications in this area.
As a Post-Doctoral Research Fellow at the UBC Institute for Heart and Lung Innovation at St. Paul's Hospital, he spearheaded the BioAirway Research Offering New Concepts in Health (BRONCH) partnership, an interdisciplinary, cross-Canada research initiative to develop in vitro 3D human airway tissues.
Sam holds a Ph.D. in respiratory cell biology from the University of Nottingham.
Katie
Vice President, Regenerative Medicine, 3D Systems
Panel 5: Future Applications of Bioprinting
Katie Weimer joined 3D Systems in 2007, and has spent more than a decade delivering on her passion to enable better healthcare through innovative technologies. She is committed to advancing 3D printing in healthcare by developing bespoke additive manufacturing solutions that enhance healthcare delivery and patient care.
Katie is currently the Vice President of Regenerative Medicine, an integral member of the team focused on developing novel bioprinting solutions. Previously, she led the company's global personalized healthcare solutions and medical device manufacturing operations based in Littleton, Colorado and Leuven, Belgium.
Katie holds a Master of Science in Mechanical Engineering from the University of Missouri – Kansas City and a Master of Business Administration from the University of Colorado. She has published more than 15 manuscripts in scientific/medical journals and book chapters.
Albert
Associate Professor of Surgery, Pediatrics and Neurosurgery, Warren Alpert Medical School of Brown University
Panel 3: End-User Hospitals and Clinical Experiences
Albert S. Woo, MD, FACS is a board-certified plastic and reconstructive surgeon who specializes in the treatment of cleft and craniofacial anomalies. This work has led to a particular interest in three dimensional imaging and printing of complex surgical models. He is an Associate Professor of Surgery, Pediatrics and Neurosurgery at The Warren Alpert Medical School of Brown University and serves as the Chief of the Division of Pediatric Plastic Surgery, Director of the Cleft and Craniofacial Center at Hasbro Children's Hospital, and Director of the new Lifespan 3D Printing Laboratory.
Besides medical 3D printing, Dr. Woo's clinical interests include the surgical treatment of patients with craniosynostosis, complex and syndromic craniofacial abnormalities, and cleft deformities. In particular, he is internationally recognized as an expert in cleft palate repair, after having developed a new surgical technique for this procedure. He is also a nationally recognized for his expertise in Endoscopic Craniosynostosis Surgery, with numerous papers and national presentations on the subject. With more than 70 peer-reviewed publications, numerous chapters and a book, Dr. Woo remains committed not only to clinical excellence but also to advancing research in the treatment of craniofacial anomalies.
Dr. Woo currently is a member of numerous societies including the American College of Surgeons, the American Society of Maxillofacial Surgeons, the American Cleft Palate-Craniofacial Association, the American Association of Plastic Surgeons, and the American Society of Plastic Surgeons. He is the recipient of numerous awards, including recognition by Best Doctors in America since 2011 and Castle Connolly's Top Doctors.
Uday
Global Head of 3D Printing Metals, HP Inc.
Panel 4: User Experiences with Metal AM
Uday Yadati is the head of 3D Printing Metals at HP. In this role he is responsible for leading Product Management, Strategy, Applications Engineering and Business Development.
His background includes building high-growth businesses, products and teams that make a positive difference in the world.
Prior to the current role, Uday worked in Corporate Strategy and Management Consulting, where he developed high revenue growth strategies for Fortune-500 companies.
Uday also held several positions in Product Management and Engineering at Motorola where he managed products that combine Hardware, Software, Data & Services at scale by leading all facets of Product Management from ideation through to successful launches.
Uday holds a BS and MS in Electrical Engineering and has an MBA from Kellogg School of Management.