Speakers
Amy
Unit Head of Biomechanical Development and Applied Computational Engineering, Mayo Clinic
Panel 3: End user hospitals and clinical experiences
Amy Alexander is Unit Head of Biomechanical Development and Applied Computational Engineering within Mayo Clinic's Division of Engineering (DOE). In this role, she bridges the additive manufacturing capabilities of the DOE with the clinical practice through collaboration with the Anatomic Modeling Unit in the Department of Radiology. Amy currently chairs the SME Medical Additive Manufacturing Technical Advisory Team, and is a member of the ASME Medical AM Advisor Committee and a long-standing member of the RSNA 3D SIG. Amy is a frequent co-author of medical 3D printing peer-reviewed papers, and long-term reviewer for Springer's 3D Printing in Medicine Journal. Amy holds a Bachelor of Science in Biomedical Engineering and a Master of Science in Engineering Management from MSOE. She holds certificates in Additive Manufacturing from MIT and SME.
Daniel
Professor of Restorative Dentistry, NYCCT, CUNY;
Executive Editor, Inside Dental Technology;
Principal of Dental Technology Consulting
Panel 3: Low cost mass customization in dentistry
Daniel Alter's experience and repertoire is comprised of more than 25 years in the dental profession; with more than ten years of owning and operating a successful mid-sized dental laboratory, coupled with a Master's degree in Business Management and Organizational Leadership, and a respected stellar educating record as a Professor of Restorative Dentistry at the City University of New York. Daniel is a recognized published Author, Presenter and Consultant on various relevant subjects, and is continually active in learning and sharing his knowledge with like-minded professionals. Daniel continuously serves the profession as the Executive Editor of Inside Dental Technology (IDT).
Daniel holds the designation of a Master Dental Technologist (MDT), as well as a Certified Dental Technician (CDT) in two disciplines. His expertise involves Tooth Morphology and Gnathology, CAD/CAM, Implants, and Ceramics; while continued research is emphasized on CAD/CAM, Implantology and all its modalities, including innovative advancements for the Dental Laboratory Technology profession. Daniel provides comprehensive knowledge and expertise for any business and organization. He has been providing valuable consultation services for businesses large and small, ranging from start-ups to global multi-national enterprises.
Daniel is considered to be a true problem solver, with critical thinking skills and a keen eye to the industry's emerging trends and needs. Daniel's constant pursuit and commitment to education keeps him at the forefront of Dental Technology innovations and advances.
Luis
Executive Director, 3MF Consortium
Senior Manager for Market Development, HP
Panel 1: Design software and services
Luis Baldez is Executive Director of the 3MF Consortium as well as Senior Manager for Market Development at HP. 3MF is one of his personal commitments to advance the state of the industry. At HP, Luis helps customers digitally transform their businesses using HP's 3D printing technologies. His scope of activities includes working with strategic accounts, building alliances, and developing end-to-end applications.
Luis is one of the pioneers of the 3D printing activities in HP. He worked on several market and technology investigations that led to the invention of HP's breakthrough Multi Jet Fusion 3D printers. Previously Luis held several engineering and management positions at the HP R&D lab in Barcelona and at the Synopsys ASIC Design Centers in Finland and in the United Kingdom.
Luis holds a BSc degree in Electronics Engineering from the University of Brasilia, Brazil, and an Innovation Leadership post-grad education from Stanford University Graduate School of Business. He is currently based at the HP office in Vancouver, Washington.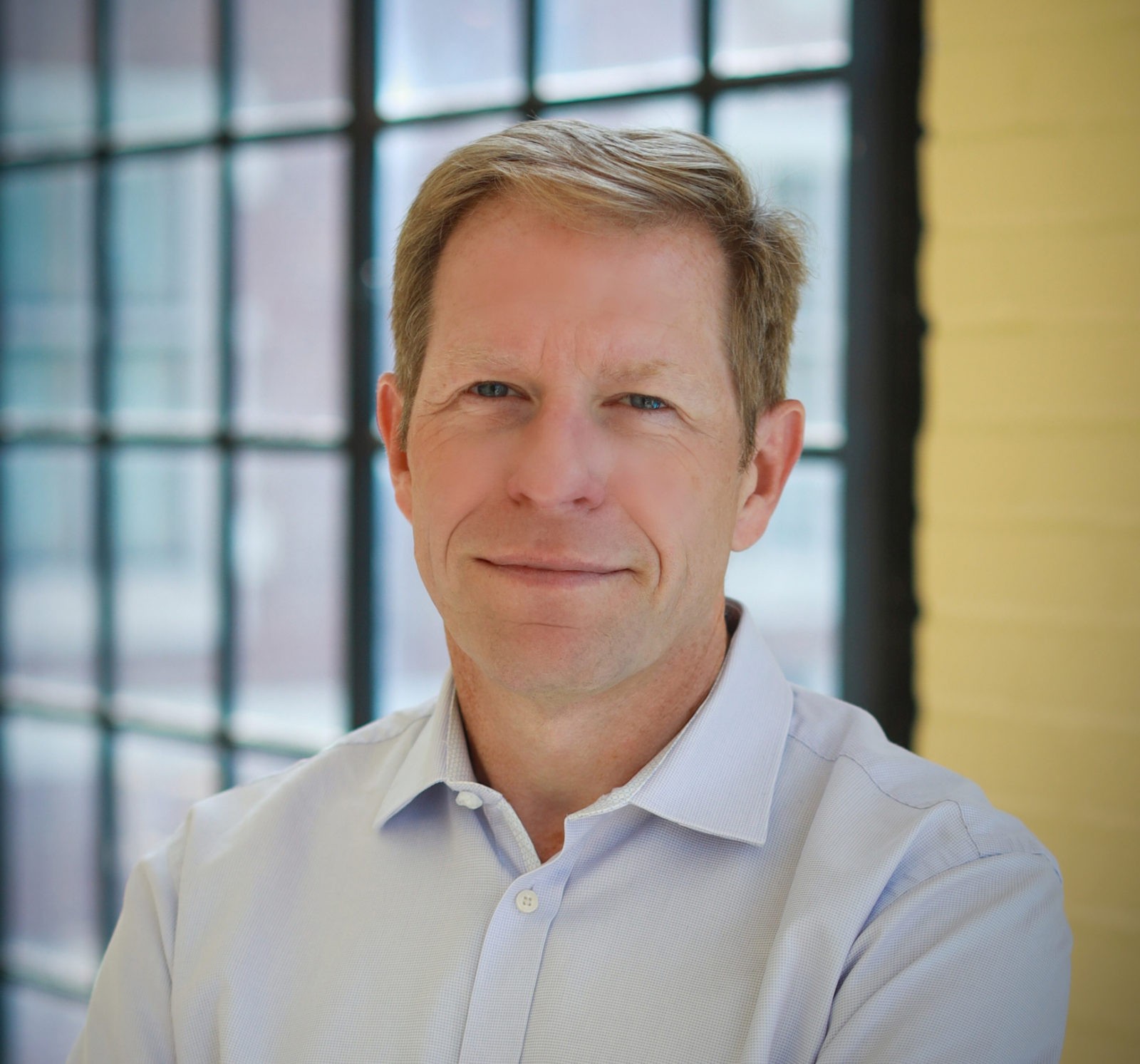 John
Managing Director, The Barnes Global Advisors
Adjunct Professor, Carnegie Mellon University
Adjunct Professor, Royal Melbourne Institute of Technology
Panel 1: The future of DED and WAAM
John has a 25+ year career in product development and aerospace with Honeywell, Lockheed Martin Skunk Works™, Australia's CSIRO, and Arconic (formerly Alcoa and RTI International Metals). He's been involved in metal additive manufacturing throughout this career beginning in the late 1990s where he was part of the Sandia National Labs LENS™ CRADA. Since then, he has been in and around AM working both technical and business cases for implementation and development efforts in materials, powders, processing, and printing to mature the technology for applications. John is recognized internationally for contributions to additive manufacturing, product development, and leadership in engineering. His groups boast world firsts in medical, therapeutic, and aerospace additive manufacturing. John is a Materials Engineer by background but has developed expertise in manufacturing, airframe structures, gas turbines and low observables. He is currently an Adjunct Professor at RMIT University, and an Adjunct Senior Research Fellow at Monash University, both in Melbourne, Australia. In 2014, he was Purdue University's Materials Engineer of the Year, and in 2017, he was invited to join the Additive Manufacturing Technical Community as a SME Advisor based upon active industry contributions, reputation, and personal commitment to expand the use of additive manufacturing.
Tim
Head of the CoC for Additive Manufacturing, Siemens Digital Industries USA
Talk 1: AM in the context of Industry 4.0
Tim Bell is the Head of the CoC for Additive Manufacturing for Siemens Digital Industries USA and is a seasoned Manufacturing veteran and Cincinnati Ohio native.
He has spent more than 35 years in manufacturing and was trained as a Journeymen Toolmaker in the 1980's. He spent the next 20 years as a machinist, programmer, designer, and entrepreneur of small contract manufacturing companies. The last 15 plus years have been focused on Additive Manufacturing (3D Printing) of components and assemblies supporting the aerospace, defense, and medical industries.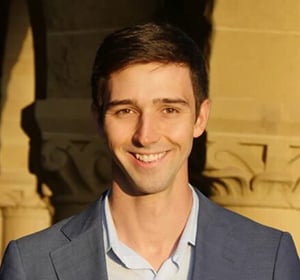 Tyler
General Partner, Asimov Ventures
Panel 2: Emerging applications for Metal Series Production
Panel 3: Emerging markets for large AM parts
Special Presentation: Future Investment in AM
Tyler is a Neuroscience PhD student at Stanford University and a General Partner at Asimov Ventures. At Asimov Ventures, Tyler has invested in more than 20 startups across 3D printing, robotics, and frontier tech, including Additive Orthopaedics, Sadako, Ghost Robotics, and Kiwi. As a writer and analyst, he has been featured in Bloomberg, TechCrunch, GigaOm, Wohlers Report, and Computer World, and has chaired or keynoted at more than twenty international conferences, including Inside 3D Printing and RoboUniverse. His scientific work has been published in Cell and Scientific Reports. Tyler received a B.S. in Applied Mathematics and Economics at Brown University and grew up on Mercer Island in Washington State.
Christopher
Chairperson, Chief Reinvention Officer, Improvising Careers
Christopher Bishop is a technology futurist, TEDx speaker, LinkedIn Learning instructor, and former IBMer. He is passionate about the power of emerging technologies to positively transform business and culture.
Chris writes and speaks on future technologies including AI, crypto assets, blockchain, augmented and virtual reality, and robotics. He recently recorded a live-action course for LinkedIn Learning called "Future-proofing your data science career" – due to be released in April 2020.
Other notable engagements include a Career Labs Workshop in June 2019 at the Open Data Science Conference in New York City titled "How to succeed at data science jobs that don't exist yet." In addition, Chris co-authored a white paper with MIT Media Lab professor Sandy Pentland titled Blockchain+AI+Human", describing the business possibilities as well as the powerful socio-cultural implications of connecting AI and blockchain.
In September 2018, Chris gave a talk at Accelerate AI, Europe 2018 in London titled "Your brain is too small to manage your business" describing the increasing commoditization of AI. He also moderated a series of Lightning Talks last year at the AR in Action Leadership Summit at the MIT Media Lab and delivered the Closing Keynote at the AI World Forum in Toronto in November 2018.
Jeff
Solution Architect, Morf3D
Panel 1: AM, lightweighting and aerospace
Jeff Blanford, a Solution Architect at Morf3D, assists strategic partners and customers across industries to translate advanced digital manufacturing technology into tangible value.
Blanford has over 10 years of experience developing state-of-the-art design and analysis solutions for composite and metallic aerospace systems. Early in his career, he performed as a structural analyst at Belcan Corporation supporting GE Aviation's commercial and military turbine engine programs Then, as a senior application engineer at Siemens Digital Industries Software, he provided customers across the A&D industry with expertise in Additive Manufacturing (AM) and Computer Aided Engineering (CAE) software solutions, delivering technical demonstrations, proof-of-concept projects, customer enablement, and product development guidance in the areas of structural analysis, generative design for AM, and AM build preparation and simulation.
Blanford earned an MBA from the University of Cincinnati and a bachelor's degree in aeronautical and astronautical engineering from the Ohio State University.
Eric
Vice President of Sales, Powders, 6K Additive
Talk 3: Refractory Metals – Emerging AM Applications
Eric brings over 25-years of executive leadership, business development, and technical oversight in metal powders to the team. Bono has lead sales and engineering teams at Carpenter Technology, Puris, Summit Materials, and Crucible Research. He has expertise in both powder production and additive manufacturing from the start-up phase through serial production. His education includes a BS and MS in Mechanical Engineering from the University of Pittsburgh with a focus on powder metallurgy, and an MBA from Carnegie Mellon's Tepper School of Business.
Dan
Boeing Associate Technical Fellow and the Boeing Global Services Additive Manufacturing Technical Focal & Initiatives Leader, Boeing
Panel 3: Emerging markets for large AM parts
Dan Braley is a Boeing Associate Technical Fellow and the Boeing Global Services Additive Manufacturing Technical Focal & Initiatives Leader. In this role, he serves sustainment of all Boeing military, commercial, and derivative aircraft platforms through use of Additive Manufacturing technologies and implementation of advanced composites. Dan has greater than 17 years of aerospace program and R&D experience in additive manufacturing, technical program management, materials and process engineering, composites, electromagnetic product development, and manufacturing technology development.
Prior to his current role, Dan was the USN/USMC Air Vehicle Technical Integrator through Boeing, with a focus on F/A-18 Flight Control Surfaces, wings, complex spares and repairs. He has held positions with Northrop Grumman Aerospace Systems, L-3 Communications ESSCO, and the Air Force Research Laboratory Munitions Aerial Vehicle (MNAV) directorate at Eglin Air Force Base as well. Dan currently holds 48 US and international patents in the areas of additive manufacturing and next gen conductive composite materials development with dozens more still pending. He is a past recipient of the Society of Manufacturing Engineers Outstanding Young Manufacturing Engineer Award, the Boeing Meritorious & High Honors Invention Awards, the Northrop Grumman Innovation Award, and the F-35 Lightning Rod Award. Dan received his BS and MS degrees in Mechanical Engineering from Florida State University, an MS in Engineering Management from Drexel University, and a Certificate in Additive Manufacturing from MIT. Dan is also a Certified Additive Manufacturing Technician (CAM-T) through UL, America Makes, and SME Tooling University.
Joshua
Vice President of Business Development, Relativity Space
Panel 2: AM's role in the private space industry
Josh is the Vice President of Business Development at Relativity Space, leading all the company's business development and customer mission management efforts. Disrupting 60 years of aerospace manufacturing, Relativity is a vertically integrated technology platform that fuses 3D printing, artificial intelligence, and autonomous robotics, to design, print and fly entirely 3D-printed rockets with 100x fewer parts in less than 60 days.
As an experienced aerospace business leader, Josh has a proven track record of shaping long-term strategies that deliver company revenue growth while also shaping how customers purchase existing services and novel capabilities. Under Josh's leadership, Relativity's first rocket, Terran 1 has become the most pre-sold rocket in history, with multiple contracts from both private and government entities, including a U.S. Department of Defense (DoD) contract, a Venture Class Launch Services Demonstration 2 contract with NASA as well as on-demand satellite launch contracts with Iridium, Telesat, among others.
Prior to joining Relativity, Josh spent nine years at SpaceX where he was the Senior Director of Government Business Development, securing $3B+ in government and commercial contracts, including SpaceX's first U.S. Air Force EELV launch services contract, an Other Transaction Authority agreement to develop a new boost stage engine, and the first operational Falcon Heavy mission. Josh also previously worked as a consultant at the Boston Consulting Group and as an aerospace engineer at Boeing. In addition to a Bachelor's and a Master's degree in Aerospace Engineering from Arizona State University and The University of Washington respectively, Josh earned a Master's in Business Administration from Harvard Business School.
Mark
Director of Policy, Additive Manufacturing Coalition
Panel 4: Regulation of "Additive Medical"
Mark Burnham serves as the Director of Policy for the Additive Manufacturing Coalition (www.addmfgcoalition.org). He has more than 20 years of experience representing universities, associations and technology focused entities in Washington, D.C. Mark has served in different capacities over the years, sometimes as an in-house advocate and sometimes as an outside lobbyist to various entities including Caltech, Fermilab, UCAR/NCAR, Oakland University, University of Michigan and Michigan State University where he spent 11 years, eventually serving as MSU's Vice President for Government Affairs.
During his career, Mark has worked with every federal science related agencies as well as with most national higher education associations. Some of the biggest projects he has worked on include helping get funding from Congress for two Mars Rovers, assisted with the establishment of the IACMI facility in Detroit, and approval for, and state and federal funding of the Facility for Rare Isotope Beams (FRIB), a $730 million rare isotope accelerator which will commence full operations later this year (2022).
Mark began his career working for Congresswoman Mary Kaptur (D-OH), the current Chair of the Energy and Water Appropriations Subcommittee where he served on her personal staff as the liaison to the committee on NASA, NSF and Veterans Affairs appropriations.
Mark holds a Bachelor's in Political Science from the University of Michigan and a Juris Doctor from Boston College Law School.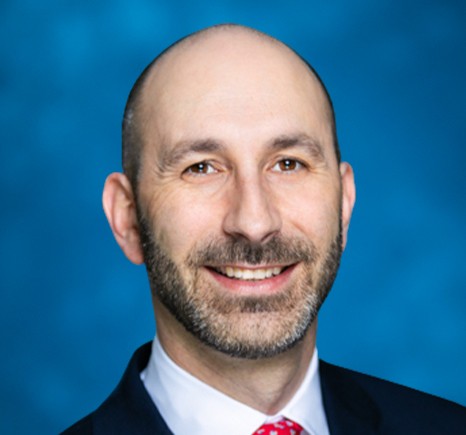 Stephen
Managing Director and Co-Head of the Electronics & Industrial Technology Team, Stifel
Special Presentation: Future Investment in AM
Stephen joined Stifel in 2017 and is a Managing Director and Co-Head of the Electronics & Industrial Technology team within Stifel's Global Technology Group. He has over 20 years of investment banking experience and specializes in advising clients within the 3D printing, digital manufacturing, factory, warehouse automation, digital and packaging print, technology reseller, integration, and distribution sectors.
Prior to joining Stifel, he worked at Citigroup as an investment banker in both the Global Industrial Group, Global Transportation Group, and as a workout specialist in Citigroup's North American Substandard & Non-Performing Loan Workout Group. Stephen began his career at Arthur Andersen in corporate restructuring.
Rich
Vice President, Product, Post Process Technologies
Rich Caplow, Vice President of Product, has over 25 years of product leadership experience across a variety of technology markets at both growth-stage companies and large established organizations. With an extensive software background, he is executing the PostProcess vision to integrate the additive digital thread. One of his biggest passions is converting great technology into ground-breaking customer value. Rich holds an MBA and Bachelor of Science in Mechanical Engineering from Cornell University.
Patrick
Senior Vice President, Stratasys
Panel 1: AM and mass customization in automotive
Pat Carey joined Stratasys in January 2014 and has held a number of progressive roles and is now the Senior VP of Strategic Growth in the Americas, which includes bringing new products to market, integrating acquisitions and developing partner ecosystems that expand the company's addressable market.
Pat has spent his career in a variety of business development, marketing and sales roles, centered on disruptive technology. He served as the Vice President of Sales and Marketing for Siemens' Smart Grid Division, has held Executive positions at 3 Silicon Valley startups, and served in a variety of roles at IBM during his 18-year tenure, most notably he was responsible IBM's Blue Gene supercomputer through 3 generations of the product, culminating in 2009 with the award of the National Medal of Technology and Innovation from President Barack Obama.
Kenneth
Founder, Sciperio Inc.
Panel 2: Trends in the bioprinter market
Kenneth Church, Ph.D., is the founder of Sciperio Inc., a research company for advanced innovation. Sciperio has worked and developed in a wide range of technical areas to include electronics, antennas, tissue engineering, water, and sensors. Funding for these efforts has come from a variety of private and government entities. Technologies and companies have spun out of Sciperio which include nScrypt (a capital equipment company) and VaxDesign (a rapid vaccine test company). In addition to working with Sciperio, he is on the board of directors for nScrypt. He is a Trustee for the 1213 Charitable Trust (a non-profit organization for disadvantaged children), and he is a Research Professor at the University of Texas-El Paso. His research interests have been broad and have reached into lasers, optics, and the various ways in which they interact with different materials, various water technologies, novel antenna designs, and optimization, novel and conformal electronic devices and processes, and tissue-engineered materials and processes. Dr. Church has managed numerous R&D projects funded by the Defense Advanced Research Projects Agency (DARPA), the National Science Foundation (NSF), the U.S. Air Force, the U.S. Navy, the U.S. Army, the Department of Justice, Missile Defense Agency (MDA), OCAST, National Institutes of Health (NIH) and various private institutions. Dr. Church earned a BS in both Physics and Electrical Engineering from Oklahoma Christian University of Science and Arts and an M.S. and Ph.D. in Electrical Engineering from Oklahoma State University. Dr. Church has more than 75 publications & 50 presentations and 12 patents or patents pending.
Beth
Director, Digital Materials and Laboratory Equipment
Global Prosthetic Solutions at Zahn Dental, a Division of Henry Schein
Panel 1: Dental printer trends
Beth has been part of the Dental industry in multiple capacities for 28 years, spending the last 14 at Zahn Dental, the laboratory division of Henry Schein. Her responsibilities within the division are diverse and include, researching new technologies and materials applicable to the dental space for development, management, implementation, inclusion into the Digital material product portfolio and CAD/CAM equipment line. Her role encompasses strategy, implementation, recommendations, and best practices to the Global Prosthetics team which supports the Global initiatives of the corporation. Additionally, she manages the Education and Sales training team to support customer messaging and internal success of the sales teams. Beth has completed several targeted product launches and recommendations to the Global teams in multiple areas of industry expertise including the Additive Manufacturing and Zirconia space. She works with the Clinical team of Henry Schein on focused projects, as needed.
Maurizio
CTO, DWS
Topic keynote
Born in Italy in 1964, Maurizio Costabeber is an entrepreneur in the 3D printing industry since more than 20 years. In 1993 he launches the first desktop version 3D printer, produced by his co-founded Japanese start-up.
Thanks to its Japanese experience and to the studies and researches on innovative technologies, in 2007 he transmits this know-how to DWS, with the aim to bring the 3D printing to the highest level for quality and resolution.
The company is vertically integrated and produces in-house the printers for jewellery, for dental applications and for industrial manufacturing, the software and the consumable materials as well. DWS grows in business and nowadays exports the 80% of its production, to over 60 countries around the world.
He is a speaker at many additive manufacturing and industry 4.0 conventions.
DWS s.r.l.
Via della Meccanica 21
36016 Thiene (VI) Italia
+39 0445 810810
Joseph
CEO, Additive Manufacturing Technologies
Joseph is Founder and CEO of AMT, a world leader in the development and commercialisation of digital Post Production systems for additive manufacturing.
Graduating with an MEng in Material Sciences and Engineering from the University of Sheffield, UK, Joseph embarked on a decade long career in traditional manufacturing. First as a Metallurgist at Arconic (The multinational metals manufacturing company) before moving into Six Sigma Process improvement and Operational management roles in the USA and Hungary. Immediately prior to founding AMT Joseph was Head of Sales and Marketing at an Aerospace SME responsible for strategically growing the business.
AMT is a 3D Printing technology company dedicated to unlocking 3D Printing as a viable alternative to traditional manufacturing. AMT was founded by CEO Joseph Crabtree in 2017, following his decade long experience in the traditional manufacturing industries, and now employees over 100 people in the UK, Hungary, the USA, and Taiwan.
AMT has developed an automated post-production technology platform called PostPro®. PostPro® automates the manual and costly steps associated with legacy additive 1.0 'low volume & prototyping' post processing and enables functional 'high-volume end-use parts' production from 3D Printers. PostPro delivers an order of magnitude improvement in cost, quality, safety and throughput in manufacturing of 3D Printed parts.
Dror
Chief Business Officer, XJet
Dror is a senior executive at XJet 3D with over 25 years' management experience in international business strategy and operations in the printing industry. His impressive skillset has enabled him to launch new technological revolutions, having led some of the most important breakthroughs in both classic and 3D printing. Combining an impressive mixture of capabilities from product design, engineering, global marketing and sales, Dror takes companies from startup stage through to full business maturity.
Before joining XJet, Dror fostered the breakthrough of Scodix Digital Enhancement Printing. His extensive career also includes leading former Objet Geometries (later merged with Stratasys) from early stage to global success, as well as being instrumental in introducing the legendary laser-based Scitex CTP system in the 1990s.
Dror holds a BSc in Industrial Engineering and an MBA, both with honors, from Tel Aviv University.
Guillaume
CEO, Nanoe
Guillaume de Calan is the co-founder and CEO of Nanoe, a leading supplier of high tech raw materials for the ceramic industry. Through the brand Zetamix, he also launched the first line of filaments for accessible 3D printing of ceramic and metal parts.
Guillaume de Calan is both an expert in high end materials and in manufacturing processes, and especially in 3D printing. Material innovation is at the core of new emerging technologies such as 3D printing, Li Ion batteries, medical implants and many more, and Nanoe strive to develop and produce best in class raw materials for these applications.
Francesco
CEO and Co-founder, Caracol
Panel 2: Future role of hybrid machines
Francesco is Co-Founder and CEO of Caracol, is an entrepreneur with significant international exposure, an extensive background in Management and Strategy, a deep knowledge of industrial goods sectors and Industry 4.0 technologies. After earning a bachelor's in business administration and Management at Bocconi University, he earned a Master of Science in Management at London Business School. After short internship experiences in Finance & M&A, Francesco joined the Boston Consulting Group team in Milan where he worked for about 3 years on projects across Germany, Japan, UK, Turkey, Greece and Italy. During this time, he consolidated and deepened his Strategy and Operations capabilities, working for clients in Industrial Goods, with a focus on Automotive and Aerospace. Furthermore, he worked closely with major International Automotive and Aerospace groups to roll-out Industry 4.0 technologies (e.g., Additive Manufacturing) across their production lines. He mastered his managerial skills by completing an MBA at Columbia Business School in New York. Francesco and his co-founders founded Caracol in 2017, and he has been leading the team, its operations, fundraising and growth. He has been selected as Endeavor entrepreneur for the Elevator program in 2022.
James
Co-Founder & CEO, Seurat
Panel 1: AM and mass customization in automotive
James holds an MS in Mechanical Engineering from Stanford University with a focus on energy systems and high-temperature gas dynamics, and a BS degree in Mechanical Engineering from Santa Clara University. He has co-authored 83 patents and 13 academic publications in the fields of additive manufacturing and power generation.
Prior to founding Seurat, James was at Lawrence Livermore National Laboratory where he worked on the Laser Inertial Fusion Energy project, and co-invented and developed the core of Seurat's breakthrough technology in Additive Manufacturing.
Alexandre
Managing Director, 3YOURMIND
Panel 2: Workflow and software for AM
Since 2017, Alexandre Donnadieu has been Managing Director at 3YOURMIND Inc. in developing and leading operations in new markets. He helps executives in various industries leverage the power of AM and define business cases for the industry. Previously, he was a consultant at Capgemini Invent, advising leading global manufacturing companies design and implement their digital industry strategies.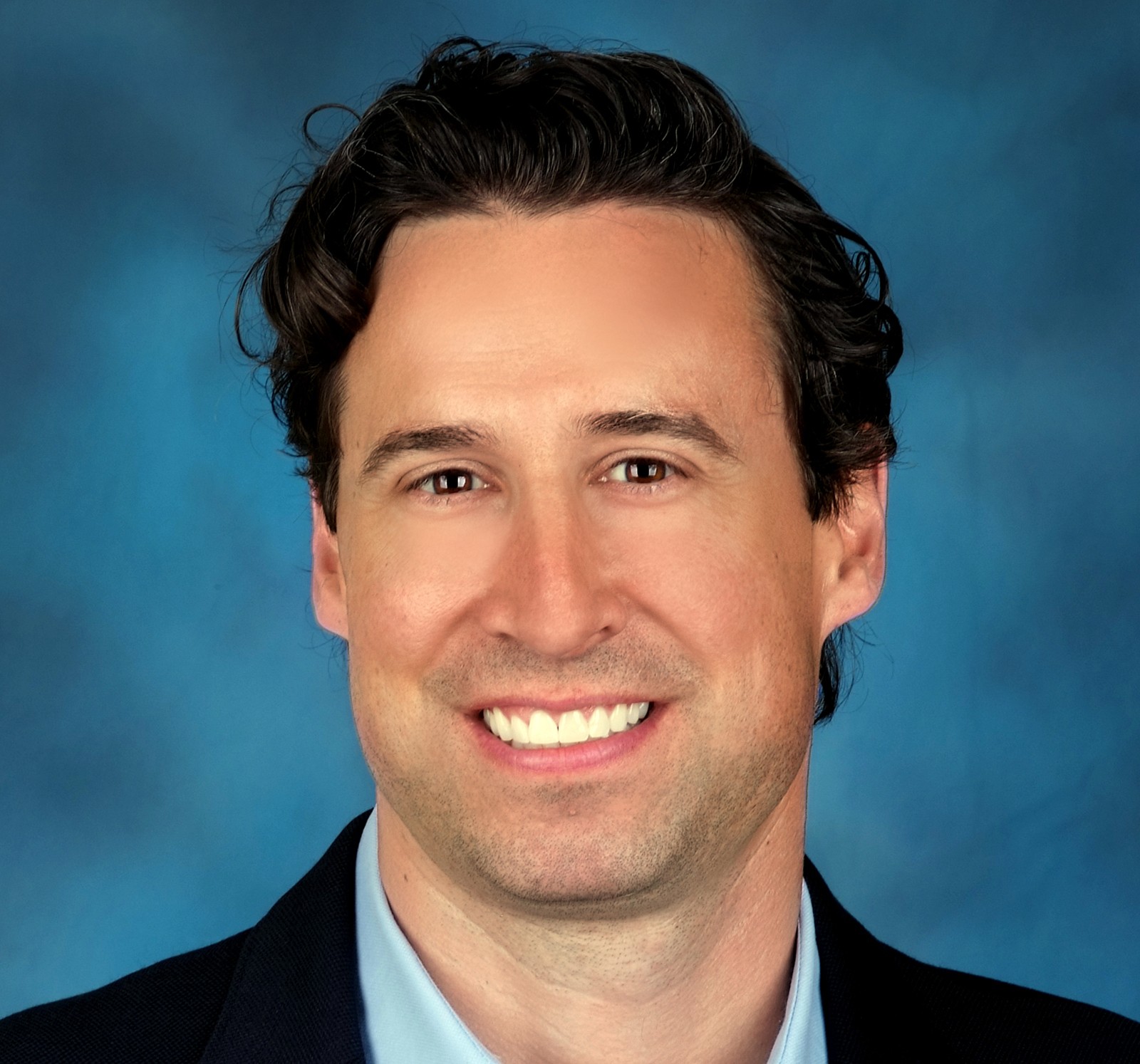 Bryan
Managing Director, Global Technology Group, STIFEL
Special Presentation: Future Investment in AM
Bryan Dow is a Managing Director in Stifel's Global Technology Group where he Co-Leads the Electronics and Industrial Technologies Investment Banking practice. Bryan has over 17 years of Investment Banking experience specializing in Mergers & Acquisitions, Private Equity and Equity Capital Markets for disruptive businesses in advanced manufacturing, industrial software, IoT, and emerging technologies, such as 3D printing and drones. Bryan joined Stifel through its 2019 acquisition of Mooreland Partners where he was a Partner. Prior to joining Mooreland in 2013, Bryan was Head of the Clean Energy and Industrial Technology Investment Banking Group at ThinkEquity, where he advised clients on a range of transactions. Previously, he was also a member of the Technology Investment Banking Group at Needham & Company. Bryan earned a B.S. in Finance and Management Information Systems from the Leavey School of Business, Santa Clara University.
Scott
Executive Vice President of Research, SmarTech Analysis
Talk 1: Market forecast for AM for Series Production
Scott Dunham is Executive Vice President of Research at SmarTech Analysis. He has authored dozens of in-depth market research studies on various aspects of the 3D printing industry, giving him one of the widest perspectives on the technology in the world. He has spoken at many prestigious events and is regularly consulted and cited by industry leading companies.
Many leading OEMs and multinationals rely on Scott's 3dp/am market data, forecasts and insights.
With a decade devoted to 3D printing market research, Scott brings to SmarTech expertise in identifying opportunities in the 3D printing industry and years of research experience in the areas of advanced manufacturing and 3D printing.
Scott holds a BA in Marketing & Research from the University of Kentucky's Gatton School of Business and Economics.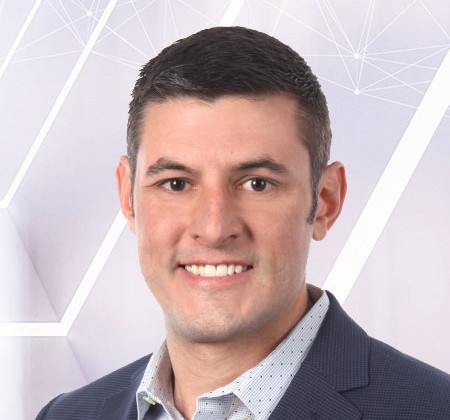 Nick
Product Manager, AddUp
Panel 1: AM and mass customization in automotive
Nick Estock is a Product Manager with AddUp, a joint venture created by Michelin and Fives, responsible for both Laser Powder Bed Fusion and Direct Energy Deposition product lines for North America. In this role, Nick acts as the voice of customer for the US market while driving technical solutions to meet customer needs. Prior to joining AddUp, Nick had successive roles with increasing responsibility at GE Additive. While there, Nick supported customers throughout the adoption cycle of additive manufacturing with part identification, business case and application development, and industrialization to production. His last role was as program leader of binder jet co-development partnership with Cummins Inc.
Nick has a Bachelor's Degree in Mechanical Engineering from the University of Dayton and a Master's degree in Business Administration from Pennsylvania State University. He has more than 15 years' experience in product development across multiple industries and additive technologies including L-PBF, DED, Binder Jetting, and EBM.
Felix
Founder & CEO, DyeMansion
Felix Ewald is co-founder and CEO of Munich-based DyeMansion. His company is the world's leading provider of finishing systems for industrial 3D printing. From perfectly fitted glasses to personalized automotive interiors, DyeMansion technology makes 3D-printed products a part of our everyday lives. With two locations in Munich and Austin, the company currently employs 90 and has raised more than €20 million in venture capital from experienced financial investors.
Even during his time studying business informatics, Ewald was interested in promising industries and developed innovative business models. Immediately after graduating he founded his first company, Trindo. Having failed in his attempt to produce high quality personalized 3D-printed cellphone cases with the corporate designs of large companies, he and his co-founder Philipp Kramer discovered the need for industrial solutions to post-process 3D-printed plastic parts. With DyeMansion, the two then laid the foundation to enable the 3D-printing industry to achieve high-quality end use products from printed components. Today, more than 600 customers from 35 countries already rely on DyeMansion's solutions and benefit from the Munich-based company's print-to-product platform. Their customers include many 3D-printing service providers and global market leaders from various industries such as automotive, lifestyle, retail, medical technology or sporting goods. This makes DyeMansion an essential part of the industrialization phase of 3D-printing.
Adam
CTO and Co-founder, FluidForm
Panel 3: Markets for printable biomaterials
Dr. Adam Feinberg is CTO and co-founder of FluidForm. The core technology of FRESH printing was developed in his Regenerative Biomaterials and Therapeutics lab at Carnegie Mellon University (CMU), where he is a Professor in the Departments of Biomedical Engineering and Materials Science and Engineering. His group develops materials-based, engineering strategies to control the self-organization and assembly of various cell types into tissues.
Adam earned his Bachelor of Science in Materials Science and Engineering from Cornell University, and his MS and PhD in Biomedical Engineering from the University of Florida. He performed his postdoctoral work at the School of Engineering and Applied Science at Harvard University. He holds more than 20 US patents and patent applications, has authored over 45 publications, and is a member of the Materials Research Society, American Chemical Society, Society for Biomaterials, Biophysical Society, Biomedical Engineering Society, and the American Heart Association.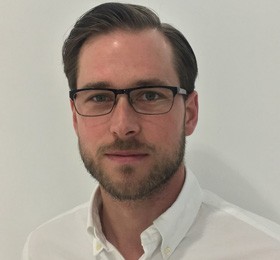 Ben
Vice President, Carpenter Additive
Panel 1: Titanium and aluminum
Ben Ferrar was appointed Vice President of Carpenter Additive in April 2019. In this role, he is responsible for the overall strategic leadership of the Carpenter Additive business unit, a vertically integrated Additive Manufacturing (AM) partner providing complete "end-to-end" solutions to accelerate materials innovation.. Ben is driving Carpenter Additive's global commercial strategy and delivering novel solutions to facilitate AM industrialization.
Ben brings over 14 years' experience in the metal AM industry, with extensive experience in AM system and application development. Prior to his current role, Ben was the Chief Operating Officer of LPW Technology Ltd., which Carpenter Technology acquired in October of 2018. Other roles include responsible for the design and development of Additive Manufacturing Systems at Renishaw plc.
Ben is committed to expanding the knowledgebase of metal AM to drive adoption of the technology. Ben believes developing the metal AM supply chain to ensure economic and long term sustainability of the industry.
Ben earned his Master of Engineering (MEng) Mechanical Engineering from The University of Liverpool and has continued to volunteer at the university in his role on the Industrial Liaison Board. In addition to this, Ben has supervised over 50 undergraduate and post-graduate projects in the AM arena and feels that the development of the next generation of engineers and material scientists is critical to the success of Additive Manufacturing.
Magdalene
AM Engineer, FDA
Special Presentation: Women in 3D Printing - Point of Care 3D Printing
Magdalene Fogarasi received a MS in Biomedical Engineering from Stony Brook University in 2018 with a research concentration in medical imaging modalities and applied mathematics. Magdalene was a research fellow at US Food and Drug Administration (FDA) from 2018 to 2020 and is currently the AM Engineer at the FDA's Additive Manufacturing for Medical Products (AMMP) Lab. The AMMP lab is a core research facility funded through a multi-center collaboration within the FDA. It augments center-specific resources and houses high-end, industry grade 3D printing equipment, software, and expertise. Her duties involve running and maintaining the systems, working with internal customers to optimize their designs for the specific AM process being used, along with conducting research on AM face coverings in response to the COVID-19 pandemic.
Pierre
Director R&D Additive Manufacturing, Linde GmbH
Talk 1: New material solutions for Additive Manufacturing
Pierre Forêt, is a French engineer who joined Linde in 2009. He currently holds the position of Director R&D and oversees Linde's Technology R&D – Additive Manufacturing in Munich leading a team developing new gas solutions including powder atomization, laser powder-bed fusion and binder jetting. He holds an M.Sc in Material Science.
Nico
Chief Executive Officer, CTIBiotech
Talk 1: Future applications of bioprinting
Dr. Forraz is Chief Executive officer of CTIBiotech, a leading innovation company in human tissue 3DBioprinting production. He has extensive expertise stem cells, regenerative medicine and 3D Human Tissue Bioprinting and with Professor Colin McGuckin was part of the team who created the world's first artificial hepatic-like liver tissue and neural cells from human umbilical cord blood. With an interest in cross-developing clinical research for business-generating technologies, Dr Forraz has extensive experience in negotiation, business creation and operations. Dr Forraz has spear-headed the 43 Million Euro consortium generation of the IMODI Cancer project, the largest cancer research project of France. Winner of several international business plan competitions.
Dr. Forraz serves since 2019 as the President of Cosmet'in Lyon Skin Science, a not-for-profit professional organization linking researchers, interprofessional organizations and industry to share the latest scientific knowledges in dermocosmetology and promote excellence and expertise in cosmetology.
Steve
R&D Director, IMI Critical
Panel 3: Emerging markets for large AM parts
Steve Freitas is the Director of New Product Development at IMI CCI. Steve has over 25 years of experience in the design, selection, and application of high pressure and high temperature valves in fossil power plants and oil & gas facilities. Steve's R&D team has over ten years of experience in the development and installation of AM parts at CCI. His R&D team has developed several new valve designs using AM; has worked with energy market customers to validate AM components for their applications; and has installed hundreds of AM parts in applications with pressures up to 4000 psi and temperatures of up to 1100 F.
Stephen
Founder, 4D Bioprinting
Panel 2: Trends in the bioprinter market
Dr. Gray is Co-Founder of Ourobionics BV (2020): A startup multiplexing advanced tissue engineering technologies for 4D bioprinting of cyborganic tissues embedded with self assembly bioelectronics, biosensors, genetic, & nanotherapeutics. R&D focus: Minimally invasive self-powered 4D cyborganic iPSC neural regeneration device, biorobotics & 3D skin sensors. Novel 3D & 4D electric, magnetic, acoustic, & microfluidic biofabrication technologies with published high cell viability [85-90%], nanoscale resolution [50nm], 10X faster speeds, use of any high viscous biomaterials with multiple streams. It can encapsulate cells proteins, genes, or nanotherapeutics; & cells maintain their metabolic or pluripotent properties with no deformation for realistic tissue formation.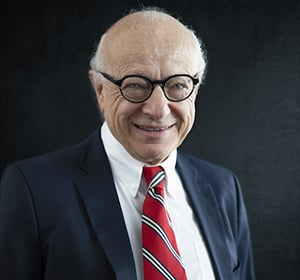 Lawrence
President, SmarTech Analysis
Talk 1: Market forecast for large-format AM
Panel 2: Ceramics
Panel 3: Composites
Lawrence Gasman is the founder of SmarTech Markets Publishing and is acknowledged worldwide as an expert on technology forecasting. He has previously founded two other industry analyst firms and has also carried out a wide range of technology assessments in areas ranging from optical networking to advanced materials to augmented reality.
Jeff
President and CEO, 3D Systems
Conference Sponsor Keynote
Dr. Jeffrey Graves is President and CEO of 3D Systems and joined the company in May 2020.
Prior to joining 3D Systems, from 2012 to May 2020, he served as CEO, President and Director of MTS Systems Corporation, a global supplier of test, simulation, and measurement systems. From 2005 until 2012, he served as President and CEO of C&D Technologies, Inc. He also held leadership roles with Kemet Corporation as Chief Operating Officer (2001-2003) and CEO (2003 to 2005). Previously he held a number of leadership and technical roles with GE, Rockwell Automation and Howmet Corporation.
Jeff currently serves on the Board of Directors of Hexcel Corporation.
He holds a bachelor's degree in metallurgical engineering from Purdue University. He also holds a master's degree and PhD in metallurgical engineering from the University of Wisconsin. He has been recognized with the distinguished alumni award from both universities. He is also a master black belt in six sigma.
Todd
President, T. A. Grimm & Associates
Panel 2: Workflow and software for AM
Panel 1: AM and mass customization in automotive
Todd Grimm is 29-year veteran of the additive manufacturing/3D printing industry. From his work as a consultant, writer, author, speaker, editor and advisor, he was named as one of The TCT Magazine's 20 most influential in the additive manufacturing (AM) industry and has been twice nominated for the TCT Hall of Fame.
Todd is president of T. A. Grimm & Associates, an additive manufacturing consulting and communications company. He has also served as an independent director on the board of directors of ARC Group Worldwide (NASDAQ: ARCW).
Presently, Todd is a columnist for Mechanical Engineering magazine, a publication of the American Society of Mechanical Engineers. From 2011 through 2020, he has served as a columnist for publications including Engineering.com, 3D Printing Industry and TCT Magazine. Todd is also the author of User's Guide to Rapid Prototyping.
Todd currently serves on the board of the Additive Manufacturing Users Group (AMUG) as its AM industry advisor, sits on the TCT Expert Advisory Board, and is an advisor for the RAPID + TCT conference. He has also served as chairman of the Society of Manufacturing Engineers' (SME) RTAM community.
Fabien
CEO, Poietis
Panel 1: Current uses of bioprinting
Dr. Fabien Guillemot has an over 20 years experience in the field of Regenerative Medicine. He holds a PhD in Material Science from the National Institute of Applied Sciences Rennes (2000) and an Habilitation in Health and Life Sciences from Bordeaux University (2010). Fabien was appointed Researcher at INSERM in 2005 and was also Invited Researcher at Harvard University in 2010. He initiated pioneering work in the field of bioprinting and has published over 20 scientific articles and more than 100 invited lectures on this new technology. He also completed its scientific training by an entrepreneurship program provided at HEC, Paris in 2012-2013.
Andreas
CEO/CTO and co-founder, Solukon Maschinenbau GmbH
Panel 3: Post processing for Metal Series Production
Andreas Hartmann is CEO/CTO and co-founder of German postprocessing pioneer Solukon, located in Augsburg. Hartmann, born in 1976, has more than 20 years of experience in the development of AM-systems and peripheral equipment. Before founding Solukon in 2015, Hartmann was responsible for the development and design of 3D printing systems as Head of Engineering of a Bavarian OEM for almost ten years.
Hartmann has been keen to push the Additive Manufacturing industry forward ever since. Introducing the unique Solukon Smart Powder Recuperation technology SPR® revolutionized the postprocessing in metal additive manufacturing. For the first time ever, depowdering, i.e., the removal of powder from laser-melted metal components, can be carried out fully automated in a protected atmosphere.
Arno
Managing Partner, AM Ventures
Special Presentation: Future Investment in AM
Arno Held is Managing Partner of AM Ventures and specializes on the firm's ecosystem, as well as its global footprint and organizational growth. He started AM Ventures together with Johann Oberhofer in 2014. In total, Arno has more than 23 years of experience in industrial laser and manufacturing technologies and spent more than half of this time in the world of industrial 3D printing.
Since founding AM Ventures, Arno has been instrumental in building the AM Ventures team that has scouted more than 2,500 3D printing startups all over the world, conducted more than 35 rounds, built a €100m VC fund and today holds a portfolio of 17+ shareholdings in 6 countries on 3 continents.
Arno holds a diploma degree in industrial engineering and management from the University of Applied Sciences Karlsruhe (Germany) as well as an international executive MBA from the University of St. Gallen (Switzerland). Arno completed his studies in Shanghai, China and Cape Town, South Africa.
Jeff
Co-Founder & CEO, Fabric8Labs
Panel 1: 3D-printing in implants and orthopedics
Jeff Herman co-founded Fabric8Labs in 2015 with the goal to enable high-volume manufacturing of parts at the atomic level via an energy-efficient process that utilizes low-cost commodity metal salts. In 2017 Jeff was selected for the Forbes 30 under 30 for his part in developing Fabric8Labs' patented electrochemical approach to metal additive manufacturing. Jeff holds a Bachelor of Science in Business Administration from California Polytechnic State University, San Luis Obispo.
Martin
Co-Founder and CEO, Nanoscribe
Panel 2: Trends in the bioprinter market
Martin Hermatschweiler studied physics in Ulm and Karlsruhe, Germany, where he worked as a scientist at the Institute of Applied Physics at the Karlsruhe Institute of Technology (KIT), investigating 2D and 3D photonic crystals fabricated by direct laser writing as well as holographic lithography. His main assignment was the conversion of 3D polymer structures into silica and silicon under supervision of Prof. Dr. Martin Wegener. Martin Hermatschweiler leads the company Nanoscribe as CEO since the initialization of the business idea early in 2007.
Under his guidance, business has been built up from scratch starting up with originally three employees. Today, Nanoscribe is a multinational medium-scaled enterprise with 80+ employees located in Karlsruhe, Shanghai and Boston. In June 2021, Nanoscribe has been acquired by the BICO group.
Adam
Founder & CEO, Uniformity Labs
Talk 2: Addressing the Binder Jetting Challenge with Pioneering Technology
Adam is an entrepreneur and scientist focused on the commercialization of breakthrough technologies in the physical sciences and novel materials.
He is a founder and CEO of Uniformity Labs, a rapidly growing additive manufacturing materials, printing, and software company born out of IP conceived and developed by himself and Princeton professor Salvatore Torquato. He has led technical and business teams at venture backed high-tech startups developing novel thermoelectric, photonic, and phononic materials.
Adam is the author of several materials and manufacturing processes patents, including on the topics of granular media density enhancement, additive manufacturing print processes, thermoelectric design and production, and phononic attenuation.
He earned his Ph.D. in Theoretical Chemistry from Princeton University, where he was awarded a Charlotte Elizabeth Proctor Honorific Fellowship and the Ray Grimm Memorial Prize in Computational Physics. Adam obtained his bachelor's degree at Princeton University (cum laude) in Physics, with minors in Materials Science and Applied Mathematics.
Ian
CEO, Additive Industries
Panel 2: Emerging applications for Metal Series Production
Ian C. Howe is currently CEO of Additive Industries, a technology leading OEM in large frame powder bed fusion metal AM. Additive industries develops and delivers metal AM solutions for leading Space, Aviation, Energy, Industrial and Automotive OEM's for industrial production of metal components and systems. Previously: Head of Business Line at Oerlikon Surface Solutions AG, has a proven track record in leading and delivering business growth within the high-tech technology business space. He has over 25 years of experience in developing and implementing growth strategies to address market and customer needs and in leading and developing teams and people towards a common goal. Howe has held management positions in market verticals in aerospace, energy, high-tech, general industrial and automotive at Oerlikon Surface Solutions AG, Höganäs AB of Sweden, and GKN Group UK. He holds a master's degree in Engineering (Materials) and an MBA in Finance, Strategy and Marketing, both from The Open University.
David
Biomedical Engineer, US Food and Drug Administration
Panel 4: Regulation of "Additive Medical"
Dr. David Hwang has a bachelors and doctorate in Bioengineering from the University of Maryland. He has worked as a Biomedical Engineer in the US Food and Drug Administration's Office of Health Technology 6 (OHT6): Orthopedic Devices, housed in the Center for Devices and Radiologic Health (CDRH) for over 9 years. He is a reviewer in the Division of Spinal Devices (DHT6B), with primary responsibilities being the premarket review of spinal devices. He is also heavily involved with the Additive Manufacturing Working Group which is leading efforts across the Agency to evaluate medical devices and other regulated medical products with this rapidly growing technology. These efforts include guidance and standards development, device review harmonization, and regulatory science with the intent to foster innovative and high quality products that are safe and effective.
Sumeet
Senior Director, Arkema
Sumeet Jain, Senior Director – 3D Printing Worldwide, leads Arkema's global coordination for 3D Printing across various technologies, including UV-curing, powder bed fusion and filament extrusion. He works closely with relevant teams in Arkema's businesses as well as Corporate R&D.
Sumeet brings over 10 years of experience in the 3D Printing industry and innovations for emerging technologies at Arkema and General Electric.
He earned his undergraduate degree in chemical engineering from the Indian Institute of Technology in Bombay, India and his PhD in Chemical Engineering from the University of Minnesota, Twin-Cities.
Benjamin
Vice President, Portfolio & Regulatory, 3D Systems
Panel 1: 3D-printing in implants and orthopedics
Ben Johnson's career spans more than two decades focused on the development and commercialization of innovative medical devices. He joined 3D Systems in 2015 through the acquisition of Medical Modeling and has held progressive roles in operations, product development, regulatory, and marketing. Ben currently serves as a leader in the Healthcare Solutions Group as the Vice President of Portfolio & Regulatory.
More than 30 years ago, 3D Systems invented 3D printing, and now, delivers innovative additive manufacturing solutions across hardware, materials, software, and services that advance industries, including healthcare. For this highly regulated market, the company provides industry-leading surgical planning, implants, instrumentation, and medical education solutions to help medical device manufacturers and healthcare providers accelerate innovation. To date, 3D Systems has manufactured more than 2 million medical devices and planned over 140 thousand patient-specific cases. Additionally, the team has supported the development of over 100 products from concept through regulatory clearance and commercialization.
Jason
Co-Founder & CEO, Hybrid Manufacturing Technologies
Panel 2: Future role of hybrid machines
Dr. Jason Jones is the pioneer and the world's leading authority on hybrid
manufacturing – integrating Additive Manufacturing (AM) with mainstream CNC machines. He is the co-founder and CEO of Hybrid Manufacturing Technologies, transforming CNCs & Robots into flexible smart factories with additive, subtractive, and inspection capabilities. Dr. Jones has a PhD in 3D printing from the University of Warwick and has led millions of dollars of AM development and commercialization. He is the author of numerous publications and a distinguished inventor holding dozens of patents. Dr. Jones was a founding member of the ASTM F42 standards committee and has steered the development of multiple ASTM/ISO standards and strategies. He has also served as the chair of SME's (f.k.a. the Society of Manufacturing Engineers) Member Council and AM community – the largest professional 3D printing community worldwide.
Martijn
Co-founder, Twikit
Panel 2: Workflow and software for AM
Panel 1: AM and mass customization in automotive
Twikit is a B2B software company in the space of digital manufacturing. The company enables brands to offer advanced product personalisation in the market at scale by connecting the front-end of supply chains directly with e.g. 3D printing manufacturing hubs.
Twikit works for global renowed brands in automotive, orthotics and lifestyle. The company is headquartered in Antwerp, Belgium with a team of 45 experts.
Prior to co-founding Twikit, Martijn worked at global additive manufacturing leader Materialise (NSDQ).
Martijn holds a Master in product development (University of Antwerp) and a Master in innovation & entrepreneurship (Antwerp Management school).
Les
Assistant Professor, Restorative Dentistry
Academic Lead, Continuing Dental Education
Schulich School of Medicine & Dentistry
Western University
Panel 2: Improving the patient experience with 3D printing
Dr. Kalman's research focuses on medical devices & technologies relevant to clinical dentistry, with an emphasis on metal AM. He has authored over 40 articles, holds two patents and has translated several technologies. Kalman maintains his position as the founder and President of Research Driven Inc.
He served on the Board of Directors for the University of Western Ontario Faculty Association and the Canadian Association of Public Health Dentistry. He serves on the Standards Council of Canada, the Ambassadors Circle and Advanced Credentialing Committee for the ICOI. He has been recognized as an Academic Associate Fellow (American Academy of Implant Dentistry), Fellow, Master and Diplomate (International Congress of Oral Implantologists), Fellow (Academy of Osseointegration), Fellow (American College of Dentists), Schulich Alumni of Distinction and received the Merck Patients First award.
Heli
Technology Manager, Biomass Processing and Products, VTT Technical Research Center
Dr. Heli Kangas currently holds a position of Technology Manager in the research area of Biomass processing and Products at VTT Technical Research Centre of Finland Ltd. Her background is in forest products chemistry with 20 years of experience in the field. She is passionate about innovating and developing novel applications for bio-based materials, beyond the conventional.
In her current role at VTT, she is responsible for the research area's technology platform, IPR management and infrastructure development. Her technology portfolio includes VTT technologies in the fields of biomass fractionation and treatment, biomass side-stream (e.g. lignin, bark) valorisation, cellulose nanomaterial manufacturing and products and additive manufacturing (3D printing) of bio-based materials. In addition to this role, she is also involved in project management and coordination and currently coordinates EU H2020 SPIRE project NOVUM (Pilot line based on novel manufacturing technologies for cellulose-based electrical insulation components, 2017-2022), which focuses on additive manufacturing of cellulose-based components for electrical insulation, marine and automotive industries.
Igal
Software, General Manager, GE Additive
Topic keynote
Igal Kaptsan is software, general manager GE Additive. Kaptsan is responsible for shaping and leading GE Additive's software strategy, defining business priorities, product roadmaps, features and functionality.
Based in Boston, Kaptsan he works closely with software teams within GE Additive's Technology and Engineering group, product management leadership across the business and with the wider commercial organisation, to further refine the company's software strategy.
Kapstan brings over 25 years' experience in the engineering software industry and joined GE Additive in April 2019 from Dassault Systèmes, where he served as vice president, product management for its SOLIDWORKS portfolio. Prior to Dassault Systèmes, Igal worked in product management roles at PTC. He was also founder and CEO of KollabNet, a dependency management software company, acquired by Bentley Systems, where he went onto serve as a director of applied research for advanced 3D products.
Mikkel
Chief Product Officer, All3DP & Craftcloud
Panel 1: Design software and services
Mikkel Kring is Chief Product Officer at All3DP, leading the development of the 3D printing service marketplace Craftcloud.
Mikkel has been deeply involved in making All3DP.com the world's leading online magazine for 3D printing, and is now as pushing forward to make additive manufacturing accessible and available to everyone.
Jens
Materials Expert, AP&C, a GE Additive company
Panel 1: Titanium and aluminum
Jens Kroeger, Ph.D., is a materials expert at AP&C, a GE Additive company. A member of the Customer Experience and Materials Expertise (CEME) team, Jens works with both clients and the logistics teams to ensure that production requirements and client specifications are met. He has 11 years of experience in the manufacture of plasma-based materials, including metal alloy powders and nano-carbons. He has contributed to the development of ISO standards for nanomaterial safety datasheets and published over 20 peer-reviewed scientific articles or technical reports. After earning his PhD in physics at McGill University, Jens began his career as an NSERC industrial postdoctoral fellow in 2010.
Hans
Senior Specialist Advanced Manufacturing Technologies, Makino
Panel 3: Post processing for Metal Series Production
Working as senior Specialist Advanced Manufacturing Technologies at Makino.
Close to 40 years of experience in the manufacturing Industry involved in multiple areas.
– Machine tool business, looking after development of customer manufacturing processes as well as business development
– Cutting tool industry responsible for R&D and applications, involved in development of hard materials, coatings, and cutting technology like High-Speed Machining
– Setting up global distribution network
– Development of technology for adaptive machining for MRO business in aerospace in Asia
– Setting up operation in Southeast Asia for repair of aerospace components
– Since several years involved in technology scouting for the medium and long term at Makino. Through this I got involved in Additive Manufacturing since early 2016, involved in development of roadmap for AM for Makino. Currently supporting the roll-out from corporate point of view
– Working on total process chain solution for Additive manufacturing with strong emphasis on post machining.
Steven
Principal, Exponent, Inc.
Panel 4: Regulation of "Additive Medical"
Dr. Kurtz is a Principal in Exponent's Biomedical Engineering and Science practice. He serves as a part-time Research Professor and Director of the Implant Research Center at Drexel University's School of Biomedical Engineering, Science, and Health Systems. Dr. Kurtz has expertise in the additive manufacturing (3D printing) of medical devices, with an emphasis on orthopaedic, spine, and trauma implants. His professional career has involved the evaluation of medical device technologies, from a combined analytical, experimental, and clinical perspective.
His recent research interests include point-of-care additive manufacturing of medical devices, especially with high-temperature PAEK polymers. His research activities have emphasized the real-world clinical performance of medical devices, including orthopedic, spine, and cardiovascular implants, as assessed by human implant retrieval specimens, national implant registries, and national health care databases; clinical studies of medical devices; and the mechanical behavior of synthetic biomaterials, including UHMWPE and PEEK.
Dr. Kurtz is active in many professional societies, including the American Academy of Orthopedic Surgeons, the American Association of Hip and Knee Surgeons, the Hip Society, the Knee Society, and the American Society for Testing and Materials (ASTM). Dr. Kurtz has edited 10 books and written over 270 journal articles and 500 conference abstracts. His work has been recognized with numerous awards, and he has been inducted as a Fellow in the American Institute for Medical and Biological Engineering.
Kunal
Partner, Elk Dental Associates
Panel 2: Improving the patient experience with 3D printing
Dr. Kunal Lal is a Prosthodontist and maintains a private practice in New York, New York. He received his Master of Science degree in Prosthodontics and Doctor of Dental Surgery degree from Columbia University, College of Dental Medicine (CDM). Dr. Lal is a Diplomate of the American Board of Prosthodontics. He has authored articles on the use of computer-generated surgical templates for prosthodontic and surgical implant planning and placement and has extensive experience in the treatment of partially and completely edentulous patients using dental implants. Additionally, Dr. Lal has lectured nationally on implant, esthetic, and reconstructive dentistry with a primary focus on computer-guided implant surgery combined with various immediate loading protocols.
Dr. Lal first used 3D printing in 2000 while working on his master's thesis. At the time, he used the technology to produce 3D printed surgical guides for guided implant surgery. His thesis was subsequently published in The Journal of Prosthodontics. Fast forward to present day when Dr. Lal is using 3D printing in his practice to transform how he provides patient care. He is using 3D Systems' NextDent 5100 to produce models, temporaries, dentures, and bite splints. Dr. Lal has also pushed the envelope with a variety of applications including composites, single visit night guards, and even creating a sleep apnea appliance. Dr. Lal's pioneering spirit is enabling Elk Dental Associates to deliver personalized patient care more efficiently.
Melanie
Co-Founder and CEO, FormAlloy
Panel 1: The future of DED and WAAM
Melanie Lang, FormAlloy Co-Founder and CEO, is motivated by developing a disruptive technology that delivers the future of additive manufacturing – creating high-value components with superior performance. FormAlloy Technologies, Inc. is a provider of award-winning directed energy deposition systems and services to a wide range of industries. Melanie holds a B.S. in Aerospace Engineering from the University of Illinois and an M.S. in Systems Architecture & Engineering from the University of Southern California. In addition to her role at FormAlloy, she currently serves on the America Makes Executive Committee, as the Vice President of Legislative Affairs for Navy League San Diego and is a Women in 3D Printing Ambassador.
Andrew
Head of Bioprinting and Co-Founder, FluidForm
Panel 1: Current uses of bioprinting
Andrew Lee is currently the Head of Bioprinting and co-founder at FluidForm, a 3D biofabrication company looking to change the way we think about tissue engineering. He received his Ph.D. in Biomedical Engineering at Carnegie Mellon University where his focus on muscle tissue engineering leveraged biofabrication to create skeletal and cardiac tissue models with complex tissues architecture as well as physiologically relevant contractile functions. This work resulted in a publication in the journal Science and is now utilized as the platform technology for FluidForm as it builds out a portfolio of tissues for research, repair, and replacement.
Vanesa
Writer/Analyst, 3DPrint.com, SmarTech Analysis
Panel 1: Current uses of bioprinting
Panel 2: AM's role in the private space industry
Before becoming a journalist, Vanesa spent years as an economic consultant. In 2004 she graduated with a BBA from the University of Miami, with a major in Economics, and shortly thereafter went to Boston University for her master's degree, also in Economics. Overseeing financial projects in the US and Argentina proved extremely interesting, but she yearned to write. After spending a summer at Harvard polishing her writing skills and learning about journalism, Vanesa found a new path. In 2015 she enrolled in a journalism master's program at DiTella University in Buenos Aires and just a few days after the program ended, began writing for local newspaper La Nacion and later Clarin, reporting on crime and cybercrime. Beyond writing, what Vanesa loves most about this profession is the research involved and creating connections that lead her to new stories.
Ulric
CEO, Freemelt
Panel 1: Technical trends in AM Machines for Metal Series Production
Ulric Ljungblad is the CEO of the Swedish scale-up company Freemelt. He is one of the co-founders of the company and he was the CTO in the company until the first AM system designed by Freemelt was installed at customer site in early 2019. At that point he took the position as CEO and has been acting in that role during the expansion of the company. As CEO he has managed the company through investment rounds followed by a listing on the Nasdaq First North Growth Market during 2021 and most recently with Freemelt's launch of its product on the American market with sales of the first two systems in the US in late 2021.
Ulric has a PhD in physics from Gothenburg University in particle beams and laser spectroscopy. After his PhD he joined the company Micronic Laser Systems making mask writer systems for flat panel displays and semiconductor applications. At Micronic he was first acting as systems installation project manager at customer sites and later as project manager for large technology development projects. After 10 years at Micronic, Ulric moved on to join Arcam in 2006. Ulric worked for 10 years at Arcam in different roles in the R&D department during development of several of Arcam's EBM-systems. In 2017 Ulric left Arcam and Founded Freemelt together with six other experts on electron beam additive manufacturing. Ulric is the inventor behind several patents both in mask writing and electron beam powder bed fusion.
Christian
CEO, Digital Metal
Panel 1: Technical trends in AM Machines for Metal Series Production
Christian Lönne is the CEO of Swedish based Digital Metal AB. Digital Metal has pioneered the development and commercialization of high precision Metal Binder Jetting and is a fully owned subsidiary of metal powder giant Höganäs AB. Christian joined Digital Metal in 2019 and has a background in growing and scaling businesses in several Hi-Tech companies such as Ericsson and Sony as well as coaching companies in Innovation Management.
Jochen
Business Development & Partner Management, DB Schenker
Talk 4: Growing the Digital Warehouse for Additive Manufacturing Automotive Spare Parts
Jochen Loock is an industrial engineer with 7 years of experience with Additive Manufacturing. He is responsible for Business Development at DB Schenker where he supports growing a digital warehouse for additive manufactured spare parts. Due to his former with Position at Fraunhofer IAPT where he consulted automotive companies like Stellantis (former Fiat-Chrysler Automotive) he has insights into AM automotive technology and market trends. In this talk he will speak about the impact of digital warehousing on the automotive spare parts business.
Alessio
CEO & Founder, Roboze
Talk 2: New Trends for AM in the Mobility Sector
Alessio Lorusso was born in Bari in 1990. CEO & Founder at Roboze, included in the Forbes 30 under 30 list 2018 as one of the most talented 30 European managers in the "Industry" category, entrepreneur and visionary in the additive manufacturing field who won the "Entrepreneur of the Year" award by Ernst & Young. When he was only 17, he built his first "beltless" 3D printer dedicated to SMEs and in 2015 he founded Roboze, doubling its turnover year after year.
His goal is to bring, through advanced additive manufacturing solutions, the value of producing at the point of use in favor of not only economic advantages, by reducing warehouse and shipping costs, but also of environmental and social advantages, through a new model of distributed manufacturing throughout the world. This can overturn the classic approach of decentralized manufacturing, reducing CO2 emissions and increasing engineering skills in the area, which consequently stimulate the birth of new professionals.
With headquarters in Italy and Texas, the company aims at making the offices of Bari and Houston among the most important 3D Printing Hubs in the world.
Roboze is re-shaping the manufacturing industry and revolutionizing the world of 3D Printing with the most precise technology, capable of processing super polymers and composite materials for the realization of finished functional parts to be used in the most extreme conditions and sectors. The Roboze high technical ecosystem includes a complete range of advanced 3D printers for high temperature and high strength super plastics, developed with the collaboration of the best global players. It guarantees a real optimization of costs and time along the entire supply chain, while bringing Additive Manufacturing closer to the standards of traditional manufacturing. Moreover, Roboze offers the chance to produce custom finished parts On Demand and Just-in-Time through its manufacturing as a service global network, Roboze 3D Parts, that allows companies to reduce cost and time by shortening the steps in their supply chain and digitalizing their inventory.
Ivan
Founder and CEO, Morf3D Inc.
Panel 2: AM's role in the private space industry
A change-maker in the Additive Manufacturing industry, Ivan Madera's experience as an entrepreneur and executive leads him to invest in innovation. As the founder and CEO of Morf3D Inc – a thriving AM start-up within the fast-paced aerospace industry created in 2015– Ivan's vision extends beyond Morf3d's increasing footprint in Los Angeles. His company's products have landed on the moon, orbited the earth, and strengthened the designs of customers like Boeing, Raytheon, Northrup Grumman and Collins Aerospace. Their unrivaled value begins with skilled engineering design and expert production then ends with strong, dependable customer communication.
Gaurav
Director, Medical Market Development, Formlabs
Panel 2: 3D printing in surgical planning and modeling
Gaurav Manchanda leads medical market development at Formlabs. Previously, he was an advisor to the Ministry of Health in Liberia, where he led technology initiatives during the post-war reconstruction period. Manchanda also worked with the Powering Health initiative of the US government before founding a venture-backed firm that brought clean energy hardware and mobile communications tools to health workers and others in resource-limited settings. At Formlabs, he drives initiatives that facilitate clinical applications and improve patient care.
Filomeno
CEO and co-founder, WAAM3D
Panel 1: The future of DED and WAAM
Dr. Filomeno Martina is the CEO of WAAM3D Ltd, a spin-out company of Cranfield University commercialising the Wire+Arc Additive Manufacturing (WAAM) process. Prior to this, he was Senior Lecturer in Additive Manufacturing at the Welding Engineering and Laser Processing Centre, Cranfield University, where he was the course director of the first MSc on Metal Additive Manufacturing in Europe. He is member of ISO/TC 261/JWG 5, BSI PAS 6010, 6011 and 6012, and AMS7002A. He received his PhD in Additive Manufacturing from Cranfield University in 2014; the main focus of his doctoral research was the manipulation of geometry, microstructure and mechanical properties of large WAAM titanium deposits. Previously he earned an MSc also from Cranfield and an MEng in Industrial and Management Engineering from Polytechnic of Bari (Italy). He has received awards from BAE Systems (2010, 2018), Royal Aeronautical Society (2013), European Space Agency (2015), and The Welding Institute (2018). He counts >50 publications to his name since 2013.
John
Founder and Managing Partner, CORE
Special Presentation: Future Investment in AM
Mr. May is the Founder and Managing Partner of CORE Industrial Partners and is responsible for overseeing all activities of the firm.
CORE is a Chicago-based private equity firm with over $700 million of capital commitments investing exclusively in lower middle market manufacturing, industrial technology, and industrial service companies. We believe we go beyond the traditional private equity approach and use our capital, insight, and unique operational expertise to build great companies.
CORE has been one of the most active acquirers of 3D printing and digital manufacturing companies in North America over the past several years. CORE's current portfolio includes several 3D printing companies including Fathom (NYSE: FATH), 3DXTECH, Gearbox, Triton and Re3dtech.
Mr. May graduated with Honors from East Carolina University with a business degree. He currently serves on the East Carolina University Foundation, Inc. Board of Directors and is Co-Vice Chair of the Investment Committee. He is also Co-Founder and Chairman of the Board for Imerman Angels, a 501(c)(3) Chicago-based cancer support organization. He also is an active member of YPO (Young Presidents' Organization), a member of The Economic Club of Chicago, an Advisory Board member of the Industrial Exchange and obtained his Level I Sommelier accreditation from The International Sommelier Guild.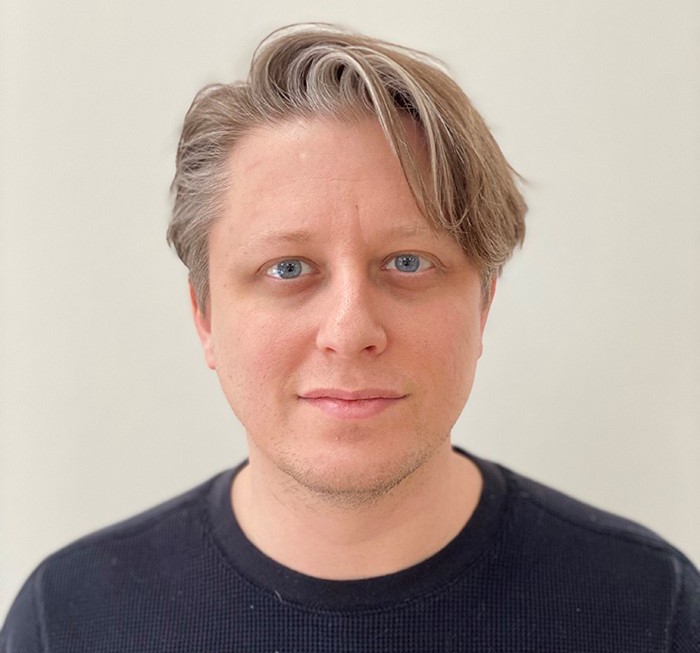 Michael
Editor in Chief, 3DPrint.com
Panel 2: Improving the patient experience with 3D printing
Panel 2: 3D printing in surgical planning and modeling
Editor-in-Chief of 3DPrint.com Michael Molitch-Hou has been covering the additive manufacturing industry day in and day out for the past decade. He worked his way up from senior writer at 3D Printing Industry to Editor before transitioning to engineering.com, where he oversaw the 3D Printing news division while covering emerging technologies in CAD and construction. Now, Michael is dedicated to ensuring that 3DPrint.com remains the leading source for actionable intelligence related to 3D printing technology and the larger AM industry.
Kristin
President, Women in 3D Printing
Special Presentation: Women in 3D Printing - Point of Care 3D Printing
Bringing years of experience in 3D printing, Kristin Mulherin leads Nexa3D's powder bed business with the launch of the QLS 820 production SLS system. She is also the President of non-profit Women in 3D Printing. Prior to this, she was the Founder of AM-Cubed, a consultancy dedicated to the commercialization of 3D printing and additive manufacturing, and held go-to-market leadership roles at HP, Dyndrite, Thermo Fisher Scientific, and LPW Carpenter Additive. She began her career as an engineer at Northrop Grumman. Kristin holds a Master's degree in Materials Science & Engineering from UCLA and an MBA from the University of Southern California (USC).
Zach
Vice President of Global Sales & Business Development, Velo3D
Topic keynote
Panel 3: Emerging markets for large AM parts
Zach Murphree is Velo3D's VP of Global Sales & Business Development. His mission is to help customers enable their disruptive technologies through metal additive manufacturing. This includes defining the next generation of hardware and software through close alignment with customer and industry needs and working to commercialize and drive adoption of Velo3D's manufacturing solution. As a trusted leader in the AM industry, Zach spends much of his time building collaborative partnerships and educating users about what's achievable using the Velo3D solution. His background includes engineering roles for energy companies, where he oversaw introducing metal additive manufacturing technology to a Fortune 500 energy company. He earned Bachelor of Science and PhD degrees in Aerospace Engineering from the University of Texas and has been granted more than 35 patents. Zach's doctoral work was completed in hypersonic aerodynamics where he performed experimental investigation of shock wave boundary layer interactions.
Becca
Senior Research Fellow, Metro North Health
Special Presentation: Women in 3D Printing - Point of Care 3D Printing
Rebecca is a biomedical and materials engineer with 10 years of industry and research experience in Biomedical Design and Engineering as well as 6 years of experience in 3D printing and materials. After receiving a distinction for her Masters in Biomedical Engineering at Oxford University (2010), Rebecca was awarded a European Union Marie Curie Research Fellowship to complete her Doctorate from Hamburg University of Technology (TUHH, 2014). Rebecca's expertise includes point-of-care additive manufacturing, bioactive glass research as well as shoulder, hip, and spinal implant design.
Rebecca has successfully merged innovative industry advances with sound research in the Defence, medical and additive manufacturing sectors. She has attracted over $3.3M in direct funds for a combination of industry led projects, direct industry funds, government grants, and contract manufacturing projects. She has led many bi-lateral and multi-lateral projects with diverse stakeholders including Government, Universities, Australian Defence Forces, and industry partners. Rebecca is a current External Member of the Defence Innovation Steering Group for the Australian Department of Defence, sits on the Additive Manufacturing International Standards Organisation TC261, holds a global orthopaedic implant patent and was awarded an Early Career Researcher Award (2020).
Itedale
Chief Scientific Officer, CELLINK
Topic keynote
Itedale holds a PhD degree in Chemistry with emphasis on Medicinal/Organic Chemistry from the University of Gothenburg. She obtained her Postdoctoral training in Chemical Biology at the Gladstone Institutes in San Francisco. She was an Assistant Professor at the Clinical Chemistry and Transfusion Medicine at the University of Gothenburg prior to joining CELLINK as a Senior Principal Scientist/Scientific Officer. Today, Itedale is the Chief Scientific Officer, currently leading the Science and Applications team in the R&D department at CELLINK.
Brian
CEO, Sintavia
Panel 2: AM's role in the private space industry
Brian Neff is the Chief Executive Officer of Sintavia, a designer and additive manufacturer of advanced propulsion and thermodynamic systems for flight and launch customers. Mr. Neff founded Sintavia in 2015 after working with metal additive manufacturing at CTS Engines, a jet engine MRO he acquired in 2010. Prior to CTS, he was the President of Southern Air, a wide-body cargo airline, from 2007 to 2009, and was its CFO from 2003 to 2007. Mr. Neff holds a BA from Dartmouth College and an MBA from Columbia Business School.
Mark
President & CEO, Fabrisonic LLC
Panel 2: Future role of hybrid machines
Mr. Norfolk has over 25 years of experience in manufacturing, R&D, and shop floor management. As President and CEO of Fabrisonic LLC, Mr. Norfolk leads Fabrisonic in the commercialization of Ultrasonic Additive Manufacturing (UAM) Technology. Mr. Norfolk led development and research into high power UAM for four years leading up to the inception of Fabrisonic and has been with the company ever since.
Prior to Fabrisonic he worked for a non-profit research firm, EWI. Mark was a Senior Project Manager in the Navy Joining Center (NJC) operated by EWI. The NJC is one of five U.S. Navy ManTech Centers of Excellence. As part of the NJC, Mark managed Navy development projects for new technology. He also managed research and development programs for the U.S. Department of Energy, Ohio Department of Development, as well as varied commercial customers. Mr. Norfolk received his BS Welding Engineering from The Ohio State University in 2000 and his MBA from The University of Iowa in 2007.
Sam
CEO, SLM Solutions Group AG
Panel 2: AM's role in the private space industry
Sam O'Leary has been CEO of SLM Solutions Group AG since January 2021. Previously, as COO of SLM Solutions Group AG, he was responsible for production, product development/R&D as well as supply chain management. Prior to this, he served in roles at Alstom/GE and Score Group plc. Mr. O'Leary is 38 years old and a British citizen.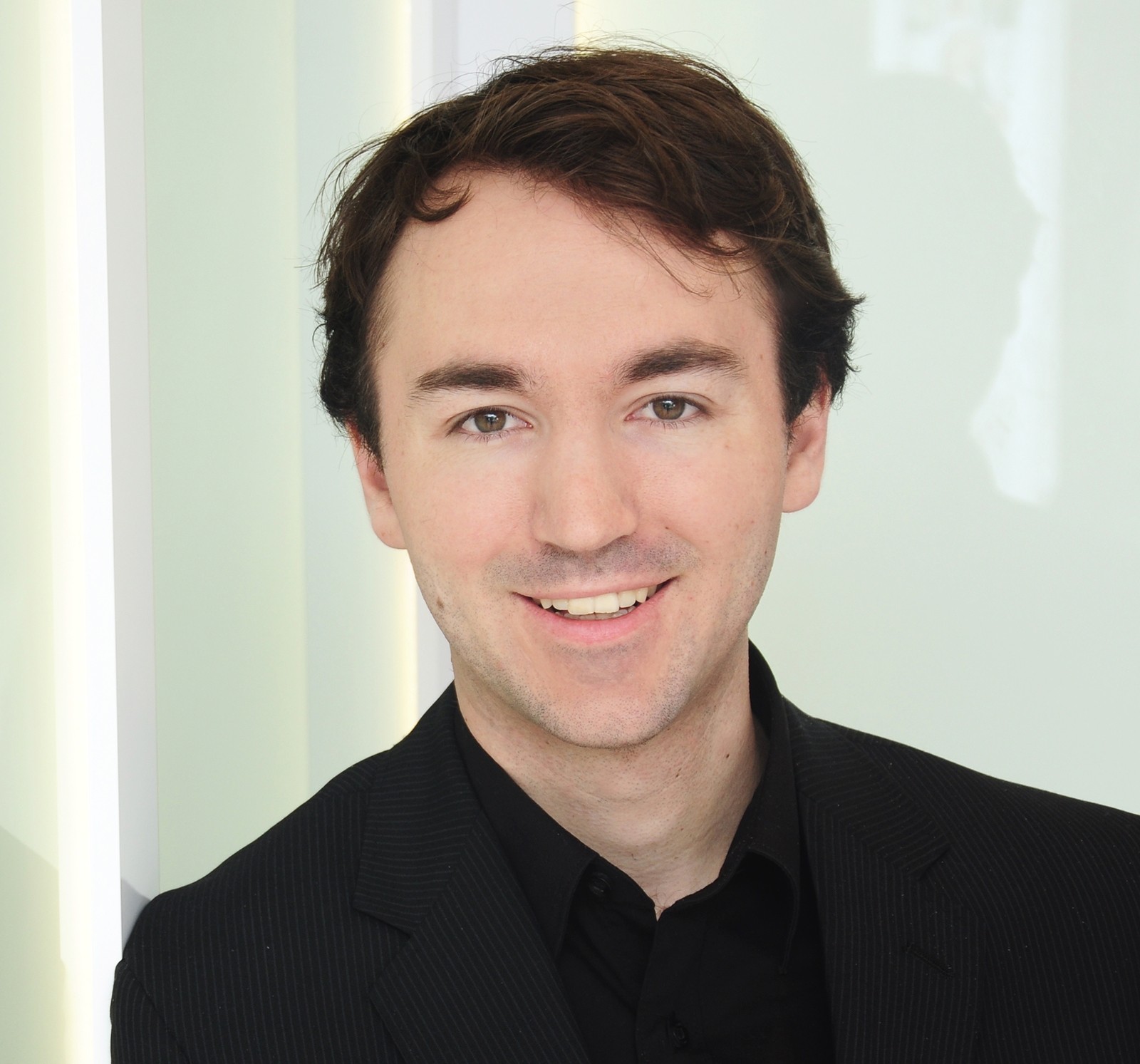 Alexander
Director of Additive Manufacturing, Autodesk
Panel 1: Design software and services
Alexander Oster is Director of Additive Manufacturing in the Fusion 360 Product development group. He and his team are creating Additive Manufacturing software to help customers make the most out of their machines and take the next step towards industrializing AM with the use of Generative Design.
Alexander has been co-founder of the Additive Manufacturing software company Netfabb GmbH, acquired by Autodesk in 2015. Prior to Netfabb, he served as CTO of FIT AG, one of the largest Metal AM service bureaus in Germany.
James
Founder and CTO, Riven
Panel 1: Design software and services
James is Founder and CTO of Riven which provides push-button digitization and cloud-based analysis and communication to accelerate advanced manufacturing.
Prior to Riven, James was a co-founder of Autodesk's platform for additive manufacturing which powers Autodesk's 3D design applications. James also founded Topolabs – a 3D printing software company that pioneered 3D toolpaths for additive manufacturing and was acquired by Autodesk.
Areas of expertise include product design ( > 100 products launched / >100 Million units shipped), additive manufacturing technology, and computational design and manufacturing software architecture. James has been quoted by TIME, Wall St Journal, Inc Magazine, US News, Technology Review and most 3D printing e-zines.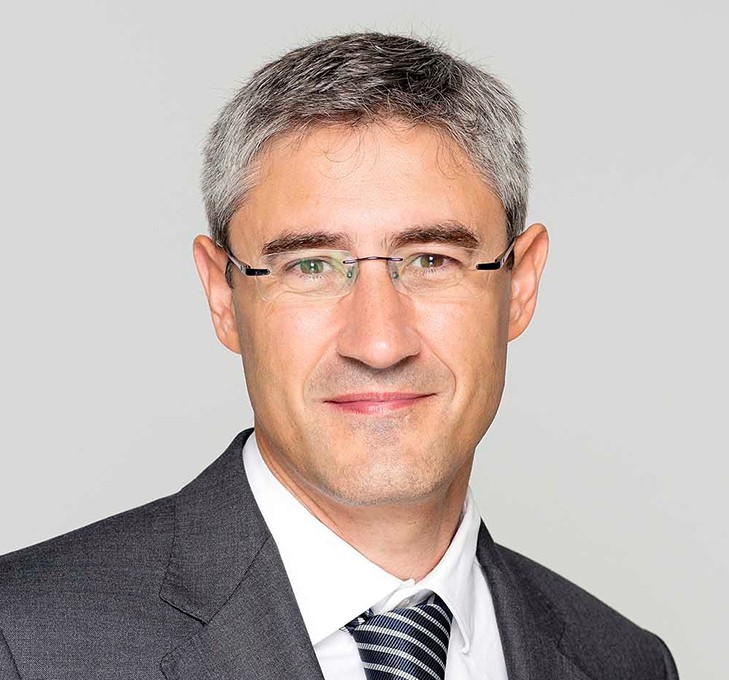 Ramon
Global Head and GM of 3D Metals, HP Inc.
Panel 1: Technical trends in AM Machines for Metal Series Production
Ramon Pastor is the Global Head and General Manager of 3D Metals at HP. In this role, he is responsible for the commercial introduction of metals in 2022, in addition to accelerating business development and go-to-market capabilities for the disruptive platform. As part of his global role, Ramon and his team will drive technology, product, and applications development, as well as play a role in HP's innovation roadmap, business model reinvention, and M&A strategy.
Ramon previously served as the President and General Manager of HP's 3D Printing Plastic business, which included oversight of HP's 3D Multi Jet Fusion line of solutions with teams in Barcelona, Spain and Vancouver, Canada. Since joining HP in 1992, Ramon has held a variety of positions in Operations, Research & Development, Marketing and Business Management. Spending much of his time in HP's Large Format Printing Business, Ramon rose from strategic marketing manager to worldwide R&D director, before becoming GM leading the businesses technical and creative markets. Ramon holds a master's degree in engineering from Universitat Politécnica of Catalunya, a business degree from IESE Business School and a Bachelor of Arts degree, as well as formal training in product development and strategy, from INSEAD and the Massachusetts Institute of Technology (MIT). Ramon is based in Barcelona, Spain.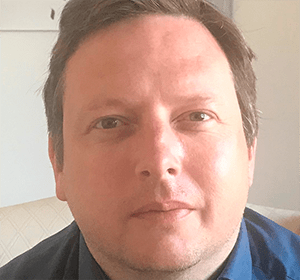 Joris
Executive Editor, 3DPrint.com and VP Consulting, SmarTech Analysis
Chairperson
Special Presentation: Joris Peels
Panel 2: Trends in the bioprinter market
Panel 1: AM, lightweighting and aerospace
Panel 3: Low cost mass customization in dentistry
Since 2017 Joris Peels has worked with 3DPrint.com, first as Editor-in-Chief, and now as Executive Editor. Joris is also VP Consulting, SmarTech Analysis, sister company of 3DPrint.com.
Joris is a Netherlands-based 3D printing consultant for strategy, business development and marketing in Additive Manufacturing. Joris performs technical due diligence, market research and competitive analysis for consultants, analysts, multinationals, VC's, PE and hedge funds.
Joris has worked in 3D printing for more than a dozen years, for Shapeways, Materialise, Formlabs, Ultimaker, HP and others. Joris lives, eats, sleeps and dreams 3D Printing and tries to give a dose of realism and truth to the hype surrounding 3D printing.
Taci
Chief Executive Officer, Systemic Bio
Panel 1: Current uses of bioprinting
Taci Pereira is Chief Executive Officer of Systemic Bio, a 3D Systems biotech company focused on the development of vascularized organ models made out of hydrogels and human cells to be used for drug discovery and development. Ms. Pereira joined 3D Systems in May 2021 from Allevi, where she was Chief Scientific Officer and led the development and commercialization of research tools for 3D bioprinting applications. She holds a Bachelor of Science in Bioengineering from Harvard University, where she worked at the Wyss Institute for Biologically Inspired Engineering. Ms. Pereira's research at the Mooney Laboratory for Cell and Tissue Engineering (Wyss) focused on biomaterials for cancer immunotherapy, under the advisory of David Mooney, Ph.D.
Michael
Editor-in-chief, 3D Printing Industry
Panel 1: Technical trends in AM Machines for Metal Series Production
Michael is the 3D Printing Industry Editor-in-chief. With almost a decade of reporting and researching 3DP, Michael runs the leading website for news about additive manufacturing. He is a regular keynote speaker and moderator at technology conferences. As a former investment analyst focused on emerging technology, Michael is interested in both the science and economic implications of additive manufacturing.
Bože
Lead Design Engineer, Velum Nautica
Panel 3: Emerging markets for large AM parts
Bože Radan is the Lead Design Engineer specializing in large parts created with additive manufacturing for Velum Nautica, a shipbuilding company that is focused on creation of custom solutions in naval industry.
Bože has over 6 years of experience in 3D design and holds a master's degree in Mechanical Engineering. He was an assistant for both Computer-aided Design and Fluid Mechanics courses at the Faculty of Electrical Engineering, Mechanical Engineering and Naval Architecture in Split, Croatia. During studies he was a Fairing Design, Aerodynamics and Ergonomics Chief for a Formula Student and Moto Student team.
Currently at Velum Nautica, Bože is responsible for 3D scanning, modeling, and designing custom parts as well as developing new technologies using Additive Technology in shipbuilding. He has worked with 3D printing for more than 4 years both as a hobby and a profession.
David
CEO, Optomec, Inc.
Panel 1: The future of DED and WAAM
Mr. Ramahi is a proven 20-year veteran of the Additive Manufacturing industry. In 1998, he was the original investor in Optomec, and in 2002 joined the Company full time to lead its transition from initial technology development to product release and market launch. Under Mr. Ramahi's leadership, Optomec has set and executed a focused business strategy that has led to high revenue growth and profitability, across both its LENS 3D Printed Metal and Aerosol Jet 3D Printed Electronics business units. The Company now counts an installed base of more than 500 high-value industrial printers at customers including GE, Samsung, J&J, Google, BAE, Siemens, Facebook, Honeywell and Corning. More recently, he has overseen the expansion of the product portfolio to include high margin software, process and automation products that also serve to ease industrial adoption. Prior to Optomec, Mr. Ramahi was European General Manager for Rosetta Technologies, and following a successful acquisition Director of Major Accounts for Engineering Animation. He received his B.S. in Mechanical Engineering from MIT.
Phil
Managing Director, Reeves Insight Ltd.
Panel 1: 3D-printing in implants and orthopedics
Panel 3: Markets for printable biomaterials
Dr. Phil Reeves is a leading consultant on 3D Printing business strategy and investment. Phil has worked in 3D Printing for the last 27-years, having gained a PhD in the subject from Nottingham University (UK) in the mid-1990s. Since then, Phil has worked in several 3D Printing related roles, including R&D, business development and corporate strategy. In 2003 Phil founded leading 3D Printing consulting firm Econolyst Ltd, which Stratasys acquired in 2015. Between 2015 and 2018, Phil was Vice President of consulting at Stratasys, the world's leading 3D Printing technology vendor.
Phil is now the managing director of Reeves Insight, an advisory firm working with 3D printing technology users, vendors and investors. Phil is also a Non-Executive Director of 4D Biomaterials, a 2020 spin-out from the University of Birmingham. 4D Biomaterials are commercializing a new type of bioresorbable photocurable 3D Printing resin/ink based on polycarbonate-urethane chemistry.
In 2019 Phil was made an honorary fellow of the University of Nottingham in recognition of his work in the commercialization of Additive Manufacturing and 3D Printing.
James
Managing Director, Needham & Company
Special Presentation: Future Investment in AM
Jim Ricchiuti is a Managing Director and Senior Equity Research Analyst at Needham & Company, covering Advanced Industrial Technologies companies. Prior to joining Needham & Company's research team in May 1999, Jim was with Lehman Brothers for over five years, where he focused on technology companies in the imaging and electronics businesses and from 1986-1993 covered small-cap and mid-cap companies at Bear Stearns. Jim has been following the 3D printing industry for Needham & Company since 2008. In addition to additive and digital manufacturing companies, Jim's research coverage list currently includes companies in the industrial laser, machine vision, instrumentation, robotics and automation sectors.
Frank
President, 6K Additive
Topic keynote
Frank is the President of 6K Additive where he led the concept and construction of the recently built 6K Additive Global Manufacturing Center. The new facility is a 45-acre, 80,000 sq. ft. state-of-the-art production facility for premium additive manufacturing powders. This facility is ISO9001 certified and is currently in the process of AS9100 certification. Frank has over 20 years of experience in the specialty metals industry where he was the CEO of AL Solutions (acquired by 6K in 2019) and he led his team in a greenfield development and facility construction for manufacturing of alloy additions for the aluminum industry. He has extensive experience in all facets of metals manufacturing including process design, project management, finance, and operations management. Frank holds a Metallurgical Engineering degree from Penn State University.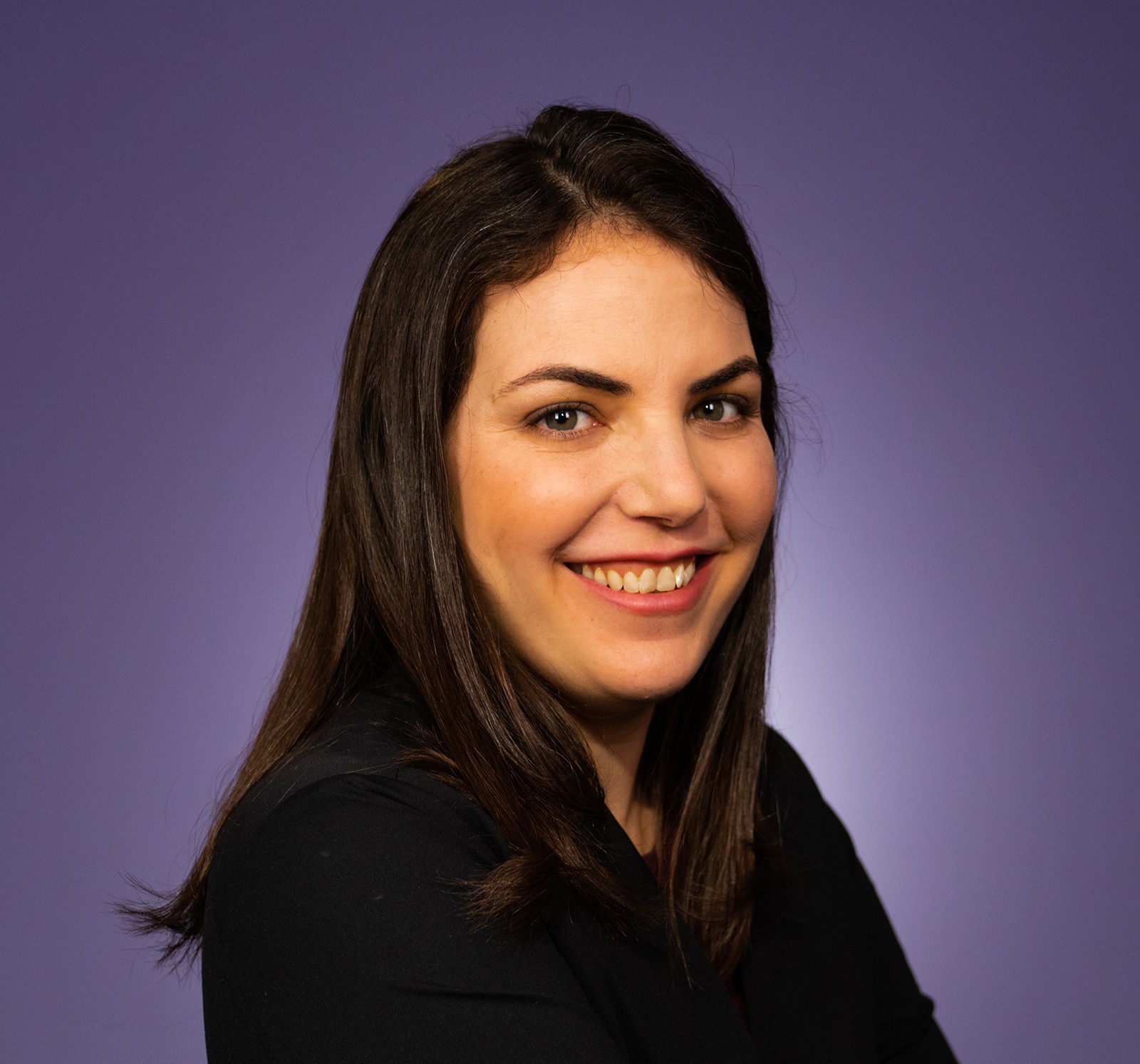 Tali
Vice President and General Manager, Xerox Elem Additive
Topic keynote
Panel 2: Emerging applications for Metal Series Production
Tali Rosman is the Vice President and General Manager of Xerox Elem Additive. In her role, Tali is charge of the overall strategy as well as the daily operations of the additive manufacturing business – from R&D to sales and customer management.
Prior to Xerox, she worked at NICE, where she was the VP of Operations and Business Strategy for NICE America.
Before NICE, Tali held multiple roles at Stratasys, a global leader in 3D printing – across strategy, corporate development and product management.
Tali is passionate about bringing new solutions to market and harnessing Xerox's technologies to help manufactures build intelligent, resilient supply chains.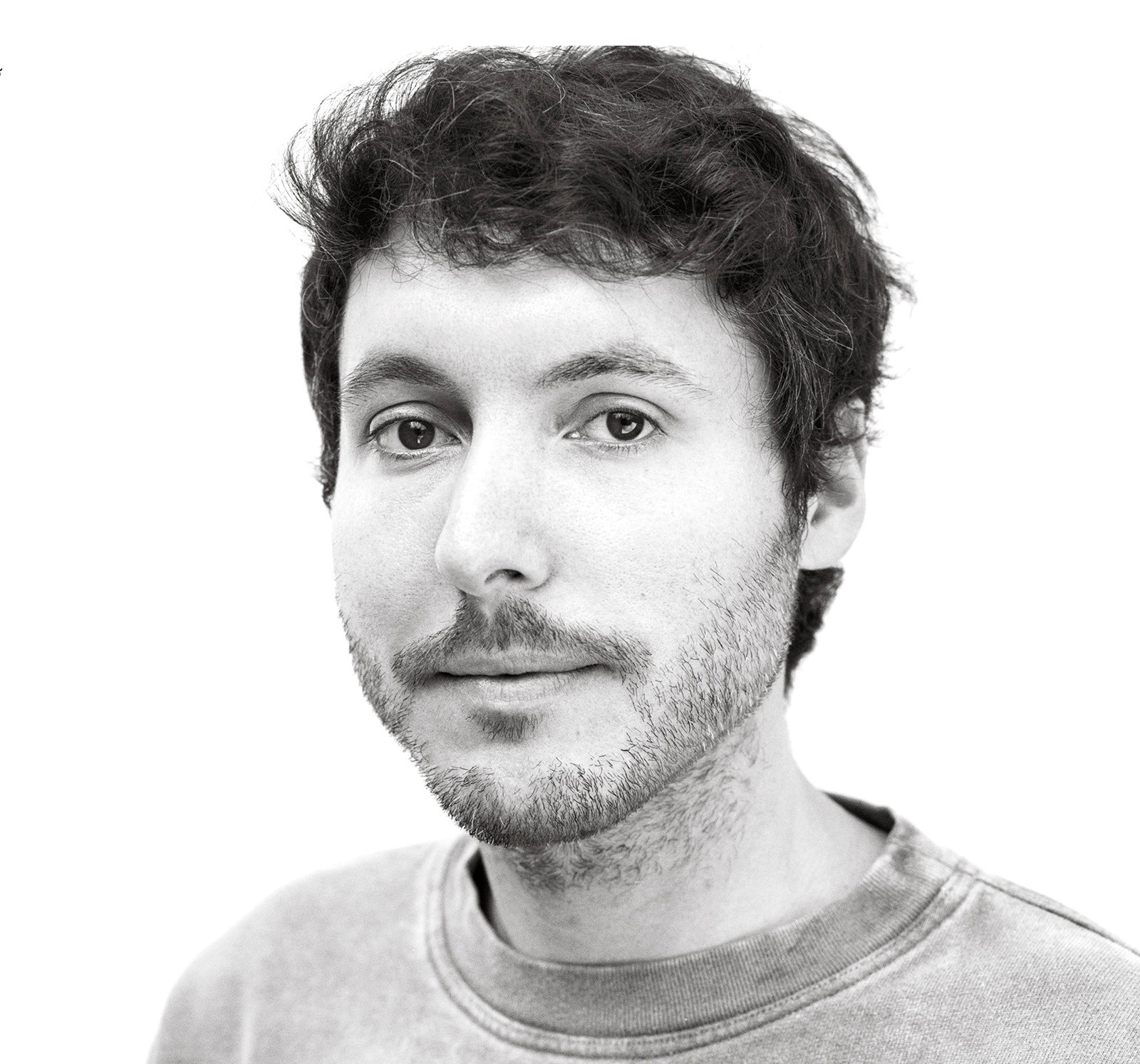 Bradley
Founder and CEO, nTopology
Panel 1: Design software and services
Bradley Rothenberg is the founder and CEO of nTopology, an engineering software company based in New York City built to enable engineers to design transformative products. nTopology's breakthrough technology unifies geometry and physics into finely tuned digital models, supporting engineers as they collaborate to develop lightweight, optimized parts with the requirements built right in.
Bradley studied architecture at Pratt Institute in Brooklyn, New York, and has been developing computational design tools for advanced manufacturing for the last 10-plus years.
Eric
Structures Product Development & BCA Additive Manufacturing Chief Engineer, Boeing Commercial Airplanes (BCA)
Panel 1: AM, lightweighting and aerospace
Eric is currently the Director for Structures Product Development and Additive Manufacturing Innovation within Boeing Commercial Aircraft. In this role, Eric and his team are focused on developing and maturing airframe structural architectures for various future airplane studies as well as advancing the state of the art with regard to development and implementation of additive manufacturing concepts into future BCA products.
Eric has extensive BCA structures and technology development experience including aircraft development roles on the 777X folding wingtip and wing leading edges teams, the 787-9 mid-body, and 787-8 structural test for wingbox and airframe major test. Additionally, Eric has held roles in Engineering Core – leading the Structural Methods and Allowables, Structures Damage Technology and Structural Test Engineering teams. Eric holds a BSME from the University of Tulsa and a MSME from the University of Iowa and has worked at the Ford Motor Company as well as the Boeing Company.
Ankit
Senior Manager, Metal Technology, EOS North America
Topic keynote
Panel 1: AM, lightweighting and aerospace
Dr. Ankit Saharan, Senior Manager, Metal Technology at EOS North America, manages system, materials and process research and development for customers applying 3D printing to their business.
Since joining EOS, Ankit has worked to accelerate the realization of the digital age of manufacturing, from developing advanced materials to developing processes that will advance automation in additive manufacturing (AM) applications, with a focus on metals. He has led teams that developed benchmarking, researching and developing applications for metal 3D printing, and filed several patents including automated compaction of powder in AM systems and powder spreadability measurements. He is also responsible for managing EOS relationships with external development partners in North America.
Ankit has been involved in engineering applications since very early in his career when he worked on a project with National Aerospace Laboratory that explored structural aerospace applications for civilian aircraft. Ankit also worked for Dana Incorporated, an American worldwide supplier of drivetrain, sealing, and thermal-management technologies, as a senior process engineer responsible for ensuring continuity in processes between two different plant locations.
Outside of EOS, Ankit maintains an active role in informing and understanding industry standards by engaging with regulatory and research bodies. He is an active member of the SAE International where he sits on a committee for additive manufacturing. He is also an appointed subject matter expert on the additive committee for International Standards Organization (ISO TC44). He is also a member of the American National Standards Institute (ANSI) where he sits on another committee that informs the standards for manufacturing. Ankit also serves as guest presenter on industry panels around North America, speaking on topics such as in-process monitoring, additive manufacturing automation, and materials and process development.
Ankit holds a doctorate in mechanical engineering and master's degree in aerospace engineering from the University of Illinois at Urbana-Champaign and a bachelor's degree in aeronautical engineering from Anna University, Chennai, India.
Ankit
Director, Objectify Technologies Private Limited
Talk 3: Additive in the Indian Auto Industry
Ankit has pursued his Bachelor of Engineering, 2010 in Mechanical Engineering from RV College of Engineering, Bangalore and his Master of Science in Manufacturing Technology Engineering, 2012 from Warwick University, UK. He founded Objectify Technologies right after returning from UK in 2013, at SIIC Incubation Centre at IIT Kanpur. He has avid knowledge of Additive Manufacturing/ 3D Printing and seeks to take Objectify Technologies as not only a manufacturing service bureau but a thought leader and inform industries and individuals about the value 3D Printing can provide for the future of manufacturing.
Guayente
Global Head & General Manager, HP 3D Printing Multi Jet Fusion Business, HP
Panel 1: Dental printer trends
Guayente Sanmartin is the Global Head & General Manager of the HP 3D Multi Jet Fusion Business, responsible for all technology, operations, commercial, and new business incubation activities.  This business has teams in Barcelona, Corvallis, Vancouver, and San Diego, as well as a worldwide sales presence.
Previously, Guayente was the VP & GM of the Large Format Organization responsible for the global business strategy and development while leading teams around the world.
She joined HP as an R&D Engineer in 1991. Since then she has developed a strong leadership trajectory in a variety of global positions both in the Printing and in the Personal Systems groups across Asia, Europe and the United States.
An engineer at heart, Guayente is passionate about innovation processes and the development of teams. She is a fierce advocate of diversity and inclusion and is deeply committed to advancing opportunity for women and girls, establishing internal women's networks at HP, mentoring, and coaching team members, and sharing her experiences and passion with up-and-coming young leaders through speaking and university engagements.
Guayente holds a master's degree in Telecommunications Engineering from the Universidad Politecnica de Barcelona and a PDD master's degree from IESE Business School in Barcelona, Spain.  Guayente serves on the board of Roca Group. She is based in Barcelona.
Chris
Leader, GE Additive Engineering & Technology, GE Additive
Panel 1: Technical trends in AM Machines for Metal Series Production
Chris Schuppe began his career with Toyota in 1995 in Design and Evaluation. In this role he worked intensively to establish a North American supplier base, designing and testing Toyota's North American vehicles and training in Japan. During this time, Chris had the opportunity to participate in and lead multiple lean events in Georgetown, KY, and in Japan.
Schuppe moved to GE Aviation in 2000 and spent 16 years in Engineering, working in systems, advanced turbine blade technology, mechanical systems, and externals integration. During this period, he held several roles of increasing responsibility including NPI team leader, Lean Six Sigma Black Belt, module manager and subsection manager.
Starting in the late 2000's, Schuppe started working in additive in various forms, including polymer and metal additive, as well as more advanced materials. Schuppe's teams in Aviation led to the creation of the LEAP fuel nozzle; the GE9X additive part, including a first high-pressure, flight-capable aluminum heat exchanger; the GE Catalyst engine, which took 855 conventional parts and converted them to 12; as well as many others that are not public yet.
In October of 2016, Schuppe helped found GE Additive as the engineering integration leader for GE Additive and then led the GE Additive AddWorksTM team to accelerate additive adoption across all industries. AddWorks encompasses design, materials, industrialization consulting, low-rate production and prototyping. Schuppe now leads the GE Additive Engineering & Technology teams helping advance the state of the art of additive machines, applications and materials.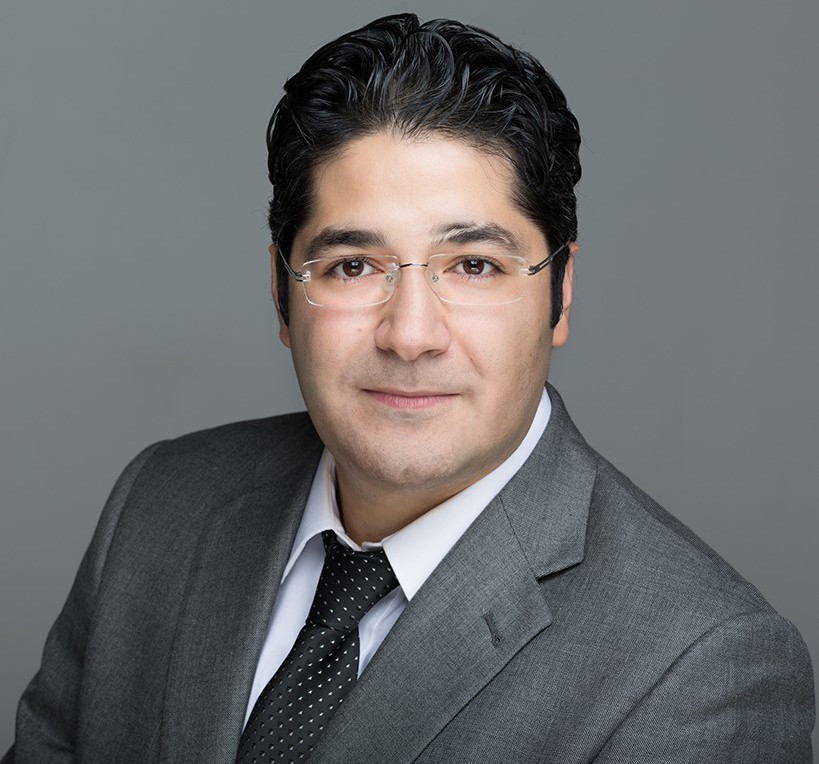 Mohsen
Director, Global Additive Manufacturing Programs, ASTM
Talk 2: Routes to Qualification & Certification Leveraging Part Family
Dr. Mohsen Seifi is the global director of additive manufacturing programs at ASTM International responsible for the AM center of excellence (AM CoE), Wohlers Associates (ASTM recent acquisition) and various AM programs while leading a team of technical experts in the field. In his role, he brings technical leadership to accelerate standardization activities across all ASTM AM related technical committees and building new partnerships/initiatives as well as development of new AM standards related programs and services within diverse ASTM portfolios. He has 10+ years of experience in additive manufacturing managing and prioritizing multiple programs/projects in research/business environments with strong technical/business development background. During his career, he has conducted programs funded by government agencies such as Navy, NASA, US Air Force and America Makes in addition to providing technical consulting to MRO companies such as Delta Air Lines TechOps for AM implementation.
Additionally, he has an appointment as an adjunct faculty at Case Western Reserve University in Ohio, USA. Part of his PhD work focused on rapid qualification methods for metal additive manufacturing processes. Dr. Seifi has co-authored 40+ peer-reviewed publications that are cited more than 2800 times and presented 70+ invited and keynote lectures at various technical meetings, industries and government agencies while also receiving various technical society honors and awards. He serves on several advisory board positions supporting major AM programs.
Michael
VP, Aerospace & Defense Segment, 3D Systems
Panel 1: AM, lightweighting and aerospace
Dr. Mike Shepard is an aerospace metallurgist, specializing in fatigue and fracture. Dr. Shepard spent 16 years at Air Force Research Laboratory in Dayton, Ohio where he led the Behavior and Life Prediction Section and ultimately the Aircraft Structures Technology Branch. During his time in these organizations, he led efforts to both develop new technologies and solve field issues for turbine engines and airframe structures. Dr. Shepard was most recently with MTS Systems where he ran their Aerospace Testing business and served as the co-chair of the Additive Technologies Team. He now leads 3D Systems' Aerospace & Defense Segment, helping customers rapidly design and produce additively manufactured components for aerospace and defense applications, accelerate the certification process, and optimize their entire supply chain.
Yu
Assistant Professor, Harvard Medical School
Panel 1: Current uses of bioprinting
Dr. Zhang's directs the Laboratory of Engineered Living Systems, where the research focuses on 3D bioprinting, organ-on-a-chip, biomaterials, regenerative engineering, and bioanalysis. He is an author of >265 publications (citations >19,000; h-index: 69), and his scientific contributions have been recognized by over 40 regional, national and international awards. He has been invited to deliver more than 180 lectures worldwide, has served as reviewer for more than 700 manuscripts for as many as 60 journals, and assumes editorial roles on >20 international journals.
Kety
Managing Editor, 3D ADEPT Media
Panel 3: End user hospitals and clinical experiences
Kety Sindze works as the Managing Editor at 3D ADEPT Media, global media company that focuses on Additive Manufacturing. She is known for her writing, and her ability to raise awareness on the good, the bad, the areas for improvement and the ugly about AM and related technologies. Jogger and book lover in her free time, she places value on learning about the world around her, and how she can bring her contribution to improve it.
Prior to working in the AM industry, she built up experience in various corporate communication, marketing & PR agencies where she acquainted herself with various industries. She now resides in Brussels and travels across the world to discover & share what the world needs to know about AM.
Casper
Chief Operating Officer, Ossiform
Panel 3: Markets for printable biomaterials
MSc in Medical Engineering and a registered Nurse with clinical experience. Casper has been working with medical 3D printing and drug delivery systems for more than five years.
Oliver
Founder, Principal Consultant, Rethink Additive
Chairperson
Panel 1: 3D-printing in implants and orthopedics
Panel 3: Post processing for Metal Series Production
Topic keynote
Oliver Smith is the founder and principal consultant at Rethink Additive, a dedicated 3D printing consultancy. Prior to this, he has held the position of Senior Innovation consultant at Blueprint and Senior Strategy Manager at Stratasys. With a decade of experience in the 3D printing industry, Oliver has worked with Fortune 500s to start-ups across a number of industries to help define and build their 3D printing innovation strategies.
Having written several books, and presented at many different 3D printing and innovation conferences around the globe, Oliver's approach to 3D printing is to define the business value first, then identify a specific technology solution, because the first thing 3D printing should make for you business is sense.
Ted
CEO and Co-Founder, Mantle
Panel 2: Emerging applications for Metal Series Production
Ted is the co-founder and CEO of Mantle. Ted has extensive experience in product design and manufacturing, including tooling. He was the Chief Technology Officer at Light & Motion, a manufacturer of photo/video equipment and high-end bicycle lights. He was also an Engineering Manager at the toy manufacturer Wild Planet Entertainment. Ted served as an Entrepreneur in Residence at SRI International and also was the founder and CEO of Rixty, an online payment company. Ted has an MBA from the University of California, Berkeley, Haas School of Business, a Master's degree in Mechanical Engineering from Stanford University, and a Bachelor's degree in Mechanical Engineering from Dartmouth College.
Tuan
Chief Revenue Officer, Azul 3D
Tuan TranPham is the Chief Revenue Officer (CRO) at AZUL 3D, Inc, and prior to that he spend 19 years working for seven of the largest 3D printing companies, such as Z Corp, 3D Systems, Objet, Stratasys, Arcam (a GE company), Desktop Metal and AREVO.
Tuan possesses a unique perspective and insight on 3D printing applications, challenges, opportunities, technologies and trends. Tuan is extensively connected within the 3D printing industry and has over 29,000+ LinkedIN followers. He was recently presented a Distinguished INnovator Operators award, known as "the DINO Award" within the 3D Printing Industry in 2019.
Tuan earned a Business (Export) Engineering degree from the Danish Technical University (DTU) and gained business experience while working in Denmark, England, Hong Kong, Japan and the United States.
He speaks Danish, English and Vietnamese. Tuan is based in Greater Boston, MA where he lives with his wife Thao and son Sebastien.
Fun fact: He has travelled and completed all "7 Wonders of the World" – both the new and the old ones.
Adam
Manager of Additive Manufacturing, Rusal America
Panel 1: Titanium and aluminum
Adam heads the Additive Manufacturing powders division for Rusal America. He has experienced aluminum AM from every angle including alloy, process, and product development as well as operations, strategy, and business development. He is passionate about working with the AM industry to unlock and proliferate aluminum AM's full potential to deliver stronger, lighter, and more sustainable parts in aerospace, automotive, and beyond.
Prior to joining Rusal America, Adam had been with the Arconic (formerly Alcoa) corporate AM R&D program since its inception where he managed AM Operations and Process R&D, contributed to commercialization strategies, and co-authored 5 patents on novel AM technologies and processes. Adam holds a B.S. in aerospace engineering and an M.S. in mechanical engineering from the University of Tennessee.
Bart
Chief Technology Officer, Materialise
Panel 2: Emerging applications for Metal Series Production
Bart Van Der Schueren studied Mechanical Engineering at the KU Leuven. After graduation he took the position of liaison engineer between the freshly founded company Materialise and the mechanical engineering department of the KU Leuven. Bart joined Materialise in 1995, having obtained a PhD in Metal Selective Laser Sintering. Over the years, his dedication has overseen the growth of Materialise's service bureau into one of Europe's most prominent Additive Manufacturing facilities. Today, as Executive Vice President and Chief Technology Officer, Bart focuses on defining and executing the technology road map of Materialise.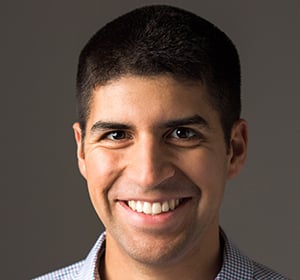 Mike
Founder and CEO, 3Degrees
Panel 2: Future role of hybrid machines
Panel 1: Titanium and aluminum
Dr. Mike Vasquez is a 3D Printing expert specializing in pushing the boundaries of advanced 3D printing technology. He is the Founder and CEO of 3Degrees, a Chicago-based consulting company focused on helping organizations maximize their investment in the technology. Over the past decade he has worked side-by-side with some of the top machine manufacturers, material producers and end users in the industry, consulting with them to identify novel applications, test new materials and develop frameworks to maximize R&D efficiency and boost ROI.
Based on insights gleaned from the consulting, Mike has spun out two additional organizations. First, a software company called TraceAM with the mission to help manufacturers organize and analyze their 3D Printing digital data. In the last year, they have worked with customers such as Air Force Research Lab, Renishaw, Ohio State University and Fabrisonic. The second organization, AMx or Advanced Manufacturing Experience, was created by Mike to to offer an on-ramp for new workers from disadvantaged regions looking to enter the field of Advanced Manufacturing. As voluntary effort designed to give back to the industry and community, the pilot course was run in the West Side of Chicago and with support from America Makes and West Side Forward. In 2022, AMx is hoping to secure funding to branch out to multiple cities and regions.
He completed his PhD in Additive Manufacturing at Loughborough University and received both his Bachelors and Masters from MIT in Materials Science and Engineering. Mike is regularly asked to speak as an expert on the topic of 3D Printing and has given talks at SxSW, the National Association of Attorneys General annual meeting and numerous industry conferences. Mike is the host of 3Degrees Discussions, a weekly podcast where he speaks with the innovators, entrepreneurs, and leaders in the 3D Printing industry. Currently the show has over 65 episodes including interviews from leaders at NASA, Ford and Boeing.
Ankush
Intrapreneur, Additive Manufacturing, Glidewell
Panel 3: Low cost mass customization in dentistry
Ankush Venkatesh is an Intrapreneur, Additive Manufacturing at Glidewell specializing in strategy and digital manufacturing.
He has written for publications such as Harvard Business Review and Forbes in the areas of additive manufacturing and its adoption.
Ankush has also been a management consultant for organizations adopting digital technologies as part of their transformations with Industry 4.0 technologies like additive manufacturing, IIoT(Industrial Internet of Things), artificial intelligence/machine learning and digital twins.
He has a Bachelor's Degree in Mechanical Engineering, and a Master's Degree in Engineering Management with a focus on product development and 3D printing. He also spent two years at the Tuck School of Business at Dartmouth College as a Strategy Fellow focusing on digital manufacturing strategy.
He is a former technology consultant, having spent time with Capgemini Consulting serving billion-dollar clients in the FMCG (fast moving consumer goods) industry and has also spent time in the medical devices/healthcare industry in the function of product development.
Filippos
Chief Business Officer, 3Dnatives
Panel 1: Dental printer trends
Filippos is the Chief Business Officer of 3Dnatives, the world's largest media in 3D printing technologies. With degrees in International Business and Economics from the Netherlands and the UK, Filippos has been operating in the business world since the beginning of his career. At 3Dnatives, he has led the expansion of the company to multiple markets and has been at the forefront of digital innovation and the adoption of new ways to interact with technical audiences across the globe. Having worked with countless Additive Manufacturing companies, he holds a firm understanding of how the industry is shaping and how it will be changing moving forward. Oh, and he's also a big motorsports fan!
Shannon
Executive Manager, 3DQ Lab, School of Medicine, Stanford University
Panel 3: End user hospitals and clinical experiences
3D and quantitative imaging is a complex and rapidly growing field. Obtaining additional data from CT and MR requires structured/standardized approaches to data management and analysis. Complexity arises from the myriad of patient conditions, imaging sources, and software solutions available for analysis. As the executive manager of the Radiology 3D and Quantitative Imaging Lab I have a personal interest in the development of advanced post-processing techniques which includes building 3D models for guidance of surgical procedures, education, and workflow optimization.
I apply more than 15 years of 3D in healthcare experience to optimize scalability and workflow management for 3D printing of anatomic models. Since 2013, our team has slowly increased our knowledge and resources to a point which scaling 3D printing from 100's to 1000's of prints will require relatively minor changes. I plan to accomplish this through improving access to 3D print requests, utilizing years of segmentation experience, improving communication, managing expectations, and optimizing the entire path a 3D model will take from idea to print.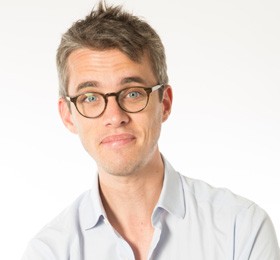 Andre
Founder and CEO, Authentise
Panel 2: Workflow and software for AM
Andre Wegner is founder and CEO of Authentise (www.authentise.com), a leader in data-driven process automation software for digital manufacturing. He is also the Chair of Digital Manufacturing at Singularity University in Silicon Valley. Andre has spoken at over 200 events on additive manufacturing and the digital thread, and has been quoted in publications such as BBC News, MIT Tech Review, Chicago Tribune, and Bloomberg. Prior to Authentise Andre invested in and supported capital raises of companies in Nigeria and India. Andre is a graduate of St. Andrews University (M.A. – UK), ESSEC (M.Sc. – France) and Singularity University (California).
Katie
Vice President, Regenerative Medicine, 3D Systems
Special Presentation: Women in 3D Printing - Point of Care 3D Printing
Katie Weimer is the Vice President of Regenerative Medicine at 3D Systems. Her focus is on developing novel bioprinting human application solutions through the biofabrication of living tissues. She is committed to pushing the limits of regenerative medicine that will disrupt healthcare as we know it.
Katie joined 3D Systems in 2007 and has spent her nearly 15 career dedicated to advancing 3D printing in healthcare. Prior to her role in regenerative medicine, Katie led the company's global personalized healthcare solutions and medical device manufacturing operations based in Littleton, Colorado, and Leuven, Belgium. As one of the pioneers of virtual surgical planning, she has published more than 15 peer-reviewed manuscripts in medical journals/books and holds two patents in the field.
Katie holds a Master of Science in Mechanical Engineering from the University of Missouri – Kansas City and a Master of Business Administration from the University of Colorado. She currently serves on the Industry Relations Committee for The International Society of Biofabrication (ISBF) and is an active member of The Advanced Regenerative Manufacturing Institute (ARMI), and The American Society of Mechanical Engineers (ASME).
Douglas
NESC Deputy Technical Fellow for Materials, Damage Tolerance Assessment Branch, NASA
Talk 1: Importance of Engineering Equivalence in AM Materials for Certification
Mr. Douglas Wells is a structural materials engineer in the Materials and Processes Laboratory at the NASA Marshall Space Flight Center and serves as a deputy Technical Fellow for Materials for the NASA Engineering and Safety Center. Doug has thirty years of experience in fatigue, damage tolerance, and fracture control of flight structures. For the past nine years, he has focused on developing methodologies for the qualification and certification of additively manufactured spaceflight hardware, including the development of the NASA standards that establish requirements for incorporating additively manufactured hardware into flight vehicles for NASA and its commercial partners. In addition to standards development for NASA, Doug is actively engaged with the broader international standards community working in additive manufacturing, including ASTM and SAE. Currently, much of his time is spent on the interpretation of certification requirements for additively manufactured hardware on a variety of NASA missions. Doug came to NASA following his Bachelor of Science degree in Aerospace Engineering at Virginia Tech and also holds a Master of Science in Mechanical Engineering from Stanford University.
Robert
Biomedical Engineering Manager of Additive Manufacturing, Ricoh USA
Panel 2: 3D printing in surgical planning and modeling
Robert is a biomedical engineer with extensive experience in 3D printing for healthcare and process validation of additive manufacturing of titanium orthopedic implants. He joined the Ricoh 3D for Healthcare team in spring of 2021 to establish and build upon the quality management system, image segmentation and engineering workflows, and process validation efforts of an end-to-end 3D medical modeling solution provided to surgeons, medical schools, researchers, etc. Previously, he's worked with children's hospitals and medical device contract manufacturer Jabil in establishing their 3D printing and additive manufacturing processes.
He holds a bachelor's degree in chemical engineering from Tennessee Technological University and a master's degree in bioengineering from North Carolina Agricultural and Technical State University.
Stephanie
C.E.O., Axolotl Biosciences Full Professor and Canada Research Chair in Biomedical Engineering, University of Victoria
Panel 3: Markets for printable biomaterials
Dr. Stephanie Willerth – a Full Professor and Canada Research Chair in Biomedical Engineering at the University of Victoria – runs an internationally recognized and award winning research group that specializes in bioprinting complex human tissue models. She also serves as the C.E.O. of Axolotl Biosciences – a spin off biotechnology company focused on developing superior quality reagents for 3D printing human tissue models, making research and drug discovery easier than ever.
Albert
Associate Professor of Surgery, Pediatrics and Neurosurgery, Warren Alpert Medical School of Brown University
Panel 3: End user hospitals and clinical experiences
Albert S. Woo, MD, FACS is a board-certified plastic and reconstructive surgeon who specializes in the treatment of cleft and craniofacial anomalies. This work has led to a particular interest in three dimensional imaging and printing of complex surgical models. He is an Associate Professor of Surgery, Pediatrics and Neurosurgery at The Warren Alpert Medical School of Brown University and serves as the Chief of the Division of Pediatric Plastic Surgery, Director of the Cleft and Craniofacial Center at Hasbro Children's Hospital, and Director of the new Lifespan 3D Printing Laboratory.
Besides medical 3D printing, Dr. Woo's clinical interests include the surgical treatment of patients with craniosynostosis, complex and syndromic craniofacial abnormalities, and cleft deformities. In particular, he is internationally recognized as an expert in cleft palate repair, after having developed a new surgical technique for this procedure. He is also a nationally recognized for his expertise in Endoscopic Craniosynostosis Surgery, with numerous papers and national presentations on the subject. With more than 90 peer-reviewed publications, numerous chapters and a book, Dr. Woo remains committed not only to clinical excellence but also to advancing research in the treatment of craniofacial anomalies.
Dr. Woo currently is a member of numerous societies including the American College of Surgeons, the American Society of Maxillofacial Surgeons, the American Cleft Palate-Craniofacial Association, the American Association of Plastic Surgeons, and the American Society of Plastic Surgeons. He is the recipient of numerous awards, including recognition by Best Doctors in America since 2011 and Castle Connolly's Top Doctors.
David (Jiawei)
Leading Researcher, Additive Manufacturing and Robotics, XEV
David (Jiawei) Wu is a leading researcher in the field of Additive Manufacturing and Robotics. He is currently responsible for Additive Manufacturing division in XEV group, and supervising two Additive Manufacturing European Projects. He has been published extensively as author and co-author of several papers and chapters in highly regarded journals and books. He is building the first smart manufacturing facility in China for XEV YOYO customization application, which will be officially launched in 2022.
Jim
Global Head of Dental Solutions, NEXA3D
Panel 1: Dental printer trends
Over 30 years of Sales and Sales leadership experience leading small and large organizations, in the medical and dental segments. I am currently the Global Head of Dental Solutions for NEXA3D, prior to Nexa, I spent over 16 years building organizations specifically in the Dental and Orthodontics markets, as well as within 3D printing, with Align Technology (Invisalign) and Structo3D.